Just arriving through the entrance to Ta Cenc Hotel and Spa on Gozo incurred a certain thrill within me. Surrounded by fig, lemon, orange, carob trees, and an amazing display of bougainvillea in the lovingly tended gardens created an instant sense of calm and tranquility. It was easy for me to lock my stresses and worries in my car, where they belonged for the day.
Met by the hotel's marketing manager, Victor John Borg, I was led into an oasis of warmth, serenity, and light and introduced to my therapist. My anticipation was building as I was handed a fluffy towel and settled into the womb of the treatment room. With soft music playing and the gentle light of fluttering candles, I was ready! Just leave me here! You don't need to do anymore for me. I'm happy.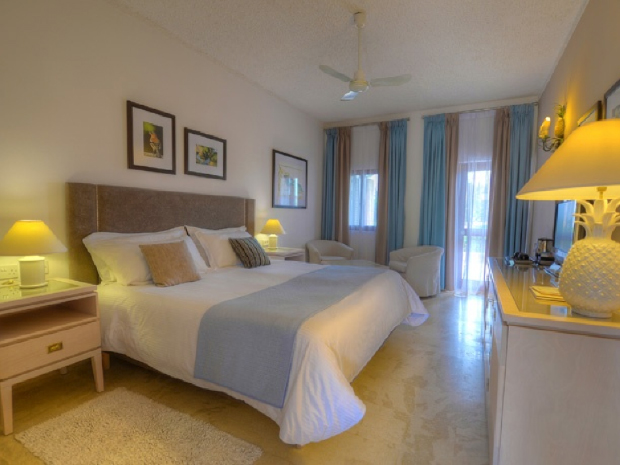 The signature treatment for Ta Cenc Spa is the Candle Light Massage, a tempting concoction of warmed candle oils that are gently massaged into my aching and tense muscles. The warmth of the oils mixed with the aromas and the massage itself leave me with an out of body experience. I feel as if I am floating. My brain has shut down and I never envisaged feeling so relaxed.
I have to ask myself: why I don't take more time out of my madly busy schedule to continue this experience more often? Busy people forget to relax and to take time out. It's vitally important and I have quickly realised that after just a few hours of the spa experience, I am feeling as if I can tackle anything. It's a misconception that spas are indulgent and only for holiday-makers. Spas have a vital role to play for the well being and sanity of a person. In fact, statistics prove that 75% of holiday-makers book a hotel with a spa, but never actually venture into this space of calmness…they must be mad! Having being gently plucked off my cloud and being brought down to earth, I explored the grounds of this magnificent hotel.
The views from the lunch terrace are, quite frankly, breathtaking. Looking out over the sea, towards Malta, with the sun on my face, I truly feel like I have died and gone to heaven. There's an ethereal kind of hush around here. No mobile phones pinging, only the gentle rustling of the trees.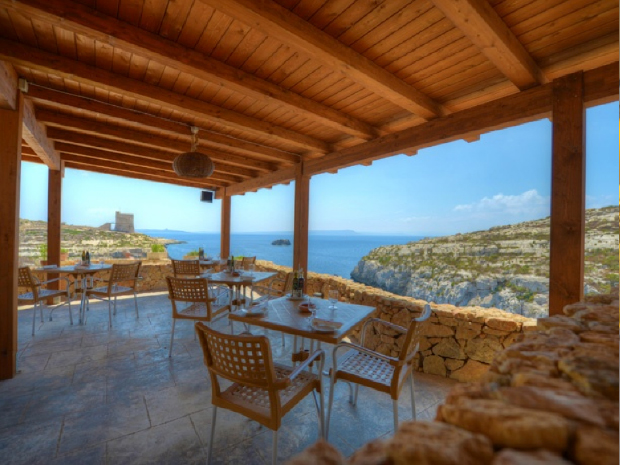 Just when I thought things could not get any better, I was taken for dinner at the hotel's Il Kantra beach bar. Wow, what a backdrop! The table was perfectly placed over looking Mgarr-ix-Xini bay. With the sun setting and making the sea sparkle, I tucked into the most delicous plate of fresh, locally caught fish. Now I really am in heaven!
Tucked away on the island's most Southerly tip, perched on the highest cliffs of the island, Ta Cenc hotel is managed by the charming Mr. Italico Rota, who gave me the impression that he is totally dedicated to the needs of his guests, offering a wonderfully, warm welcome at this rustic, beautiful, and charming oasis.
The Spa offers a unique swim in/swim out lagoon style heated swimming pool, jacuzzi, steam room, and sauna.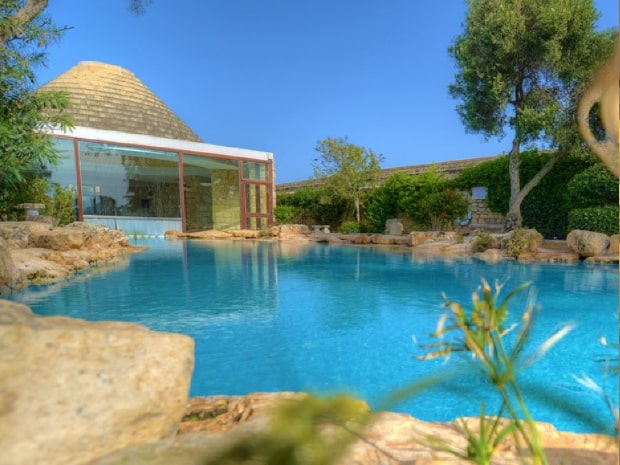 To contact, and find out more about Hotel Ta Cenc & Spa you can visit their website at www.tacenchotel.com, email: [email protected], telephone: 0035622191000 Coordinates: 36°1′28″N 14°14′45″E
Treatments start at around €40.00. Day packages from €60.00, which include a light lunch and full use of the facilities.