There are many reasons to visit a spa; relaxation, destressing, and the well-being that comes from the healing of physical touch. The rewards of a spa visit are well documented. But how does one decide what kind and which spa to visit? Rebecca Simpkin, owner of spas in Ibiza, gives us her top 5 things to consider before booking a spa.
Recommendations
When booking a spa holiday, or even if you are just going for the day, the first thing I always consider is a recommendation from a friend – someone who has the same values as you do and likes the same things. Usually, there is no better recommendation or advice than from a friend and you will certainly be headed in the right direction when considering where to go.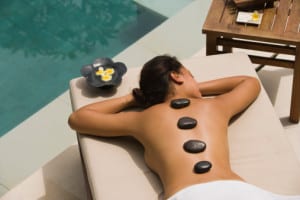 Climate
Do you want to be able to lie in the sun and allow the rays of the world's energy source restore you back to you? Somewhere you can allow your experience to truly integrate into your very being? Is it important to you to be in a sunny climate or are you more of a person that likes to be wrapped up warm in front of a fire with a heart-warming cup of tea? Weather affects all of us so be certain you've chosen a climate that makes you happy.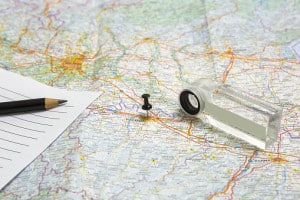 Location
Do you want to go far a field and really feel as though you have "gotten away from everything" or would you prefer to just go a short distance from where you live? After all, travelling can have an impact on your experience. I feel it is important to travel comfortably there and back so you really get the full benefits of your experience. Consider maybe arranging a driver to take you to the spa. If you're taking a train or flight, ensure you travel as comfortable as possible, choosing seats and luggage space where possible. The less stress you have getting there and back will have an impact on the benefits of your experience.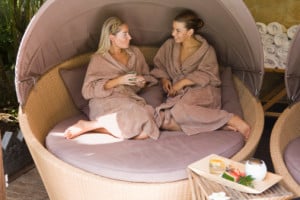 Friends
Booking a spa experience with a friend or partner is a great way to spend time together. Sometimes we get so bogged down with day to day life that we don't really connect with our loved ones, so a spa experience is great to get away from distractions to turn your phones off and enjoy some quality time together, totally relaxed and in your true essence and element. Consider who you would like to spend some sacred time with. Maybe it's just yourself and what greater gift can you give yourself than the very best you?
Intention
Ask yourself what it is you are wanting out of your experience. Do you want to feel totally relaxed or energised? Different spas specialize in different programs, but a lot of time they can make a bespoke program to cater for you very needs. So if you feel you have found the right place but you don't see a package that's for you, let them know what you are looking for and see if they can create something especially for you.
Finally, enjoy this gift to yourself. If you were the most rare, exquisite flower that ever existed, how would you treat yourself? Imagine that every other being on the planet was the most beautiful unique flower too. How would you treat them? Relax and enjoy the entire experience with love for yourself.
Read Next: