Ah, St. Patrick's Day. The holiday is packed with traditions, and it's the one day a year when EVERYONE gets to be Irish. My first memories of the holiday were about making sure you wore something green to school because if not, you'd have to dodge being pinched all day. As I aged, it was more about stopping into the local Irish bar for a pint. Most of us Irish folk also need to squeeze in a bite of a traditional home country meal of corned beef and cabbage, especially if we don't want all the Guinness going to our heads. But what are all these customs and other traditions about, and how can you get into the holiday spirit this year to feel like a true Irish lad or lassie? Well, today, we're giving you the luck of the Irish and sharing the leprechaun low down with you here.
What's with the green?
Since we brought up the leprechauns, they're one of the reasons we wear green on St. Patrick's Day. The folklore says if you're wearing green, you'll be invisible to leprechauns, the little guys who like to pinch anyone they can see. Some who wear the green garb do it in honor of their Irish ancestry, while others believe it will bring good luck for the year. There are places around the country where the locals even dye the water green, whether it's in fountains in cities like Savannah, or bigger bodies of water, like the Chicago River. But don't worry about the fish there; after pressure from environmentalists a few decades back, city leaders switched to a dye that is now a secret formula made from vegetables that only sticks around for a few hours, just long enough for the city's St. Patrick's Day parade.
And speaking of parades…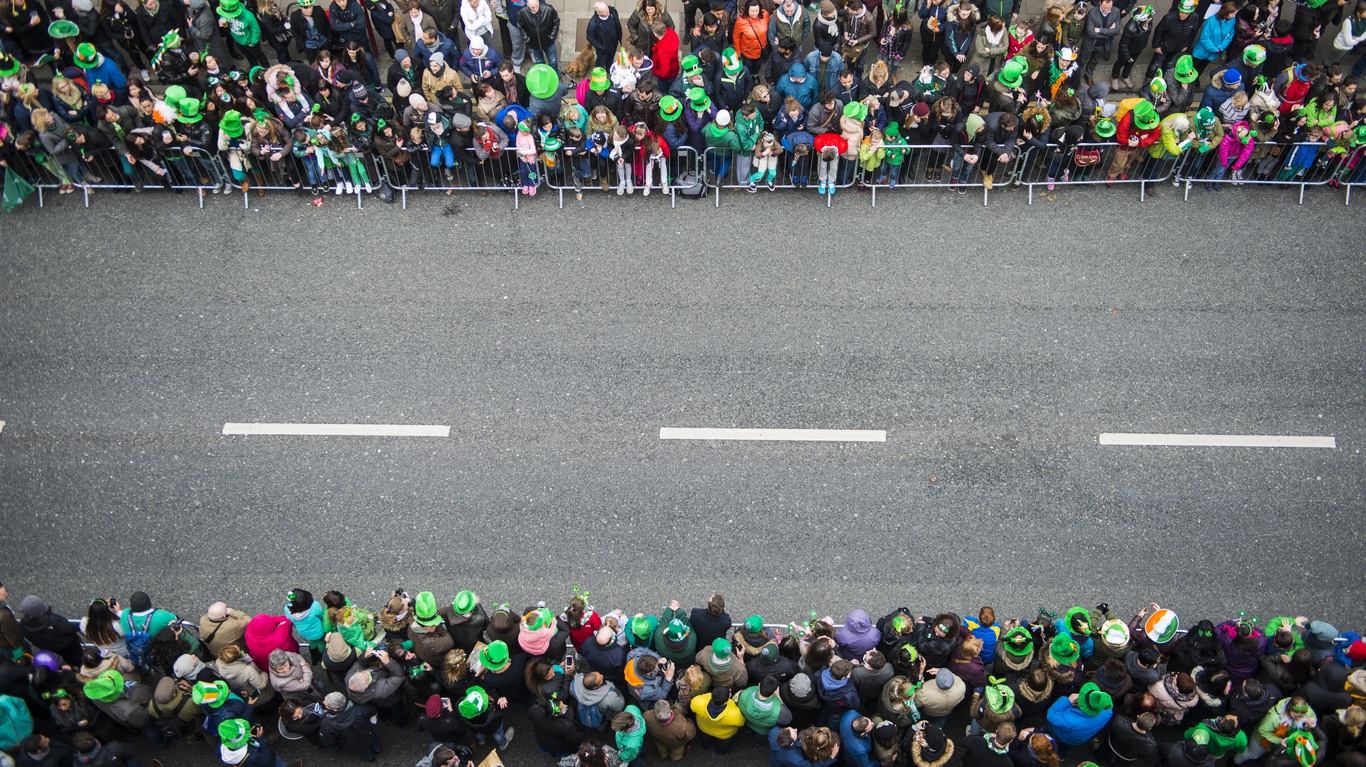 So, what's the deal with all the St. Patrick's Day parades? Well, they started way back in the 18th century, when Irish soldiers fought alongside the British during the Revolutionary War. In 1762, the Irish soldiers in New York City wanted to honor their Irish roots from far away, so they put together their very first parade. It caught on and continues in Irish immigrant communities today, including New York, Boston, Philadelphia, Chicago, and beyond.
Never say St. Paddy's Day.
And when you're at that parade, or any other taking place worldwide, don't you dare wish someone a Happy St. Patty's Day, or St. Paddy's Day, either. It's actually offensive to the Irish. That's because, since the 18th century, Paddy is the term the English used to use as a disparaging name for an Irishman, meaning "a fit of temper." Some of the Irish may be famous for their tempers (myself included), but it's one you don't want to provoke. So don't poke the leprechaun. And Patty is the abbreviated version of Patricia, and as much as we love her, it's not her day.
Since we brought it up, who is this St. Patrick guy?
The real Patrick was actually named Maeywin Succat, and he was born in 385. It's believed he was born in Italy, England, Scotland, or Wales, though no one is sure which. At 16, he was stolen from his family and taken to Gaelic Ireland as an enslaved person. He worked as a shepherd for six years and believed that God told him to escape to the coast and make his way home. He did that and dedicated his life to the church, eventually returning to Ireland three decades later as a missionary to convert the pagan Irish to Christianity. That's when he changed his name to Patricius, or Patrick, which is Latin for "father figure." The stories go that he drove all the snakes from Ireland, but fossil records show Ireland was likely too cold for snakes, and that is more a metaphor for him driving the pagans out and spreading Christianity.
Speaking of Christianity…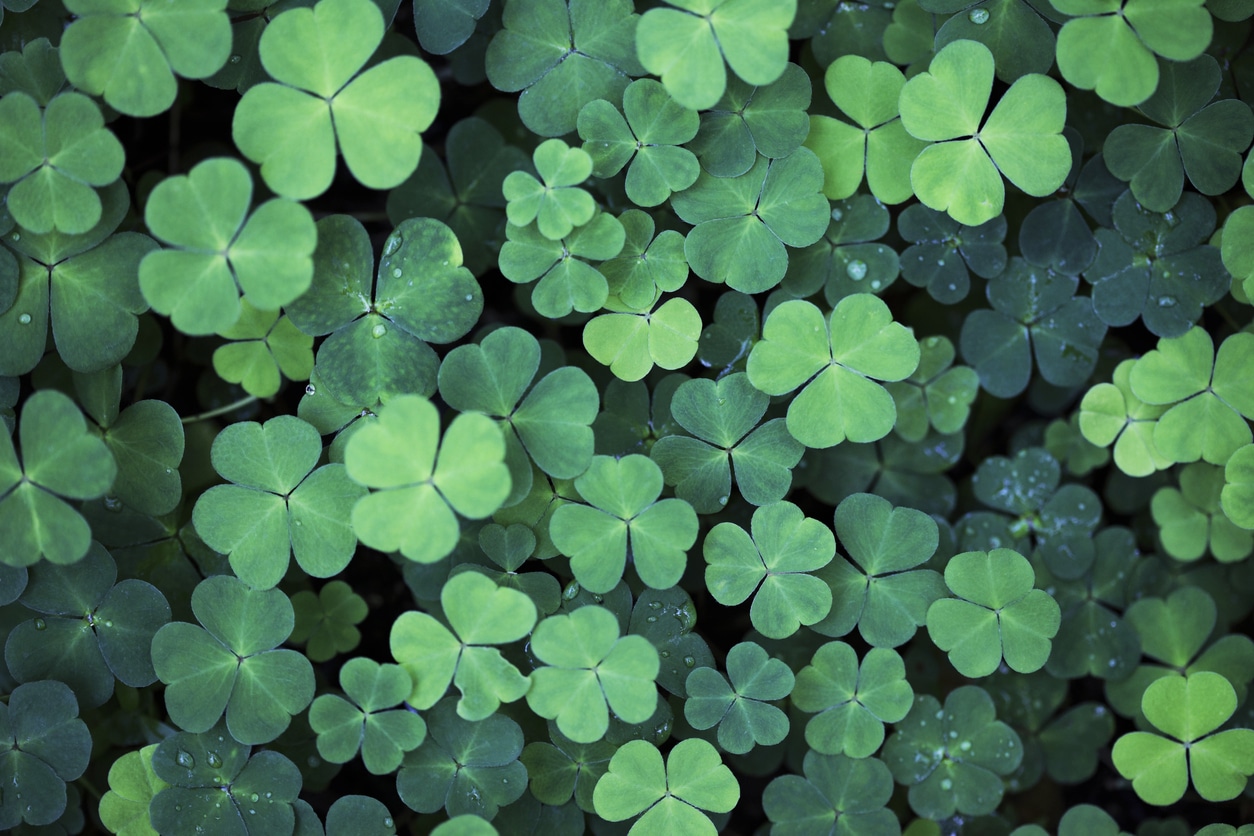 That shamrock, which is such a strong symbol of the holiday, is also a metaphor for Christianity. The three-leaved sprig stands for the Holy Trinity: the Father, the Son, and the Holy Spirit. Now, it's a symbol of Ireland and something people wear to commemorate St. Patrick's Feast Day, which started as a holy day. It's celebrated on March 17th because that's the day St. Patrick died. It evolved from a feast and religious holiday to an all-out celebration for many of the Irish all around the globe.
Did someone say feast?
Many Irish Americans will undoubtedly serve up some corned beef and cabbage on St. Patrick's Day. But the dish has been updated with Irish immigrants on the Lower East Side of New York City substituting corned beef for Irish bacon, which is a bit like Canadian ham. And, of course, they wash it down with a pint of Guinness. In fact, 13 million pints of the dark brew are served around the world every St. Patrick's Day. If that's too heavy for you, many people just tint their beer green in honor of the day.
What about Irish music?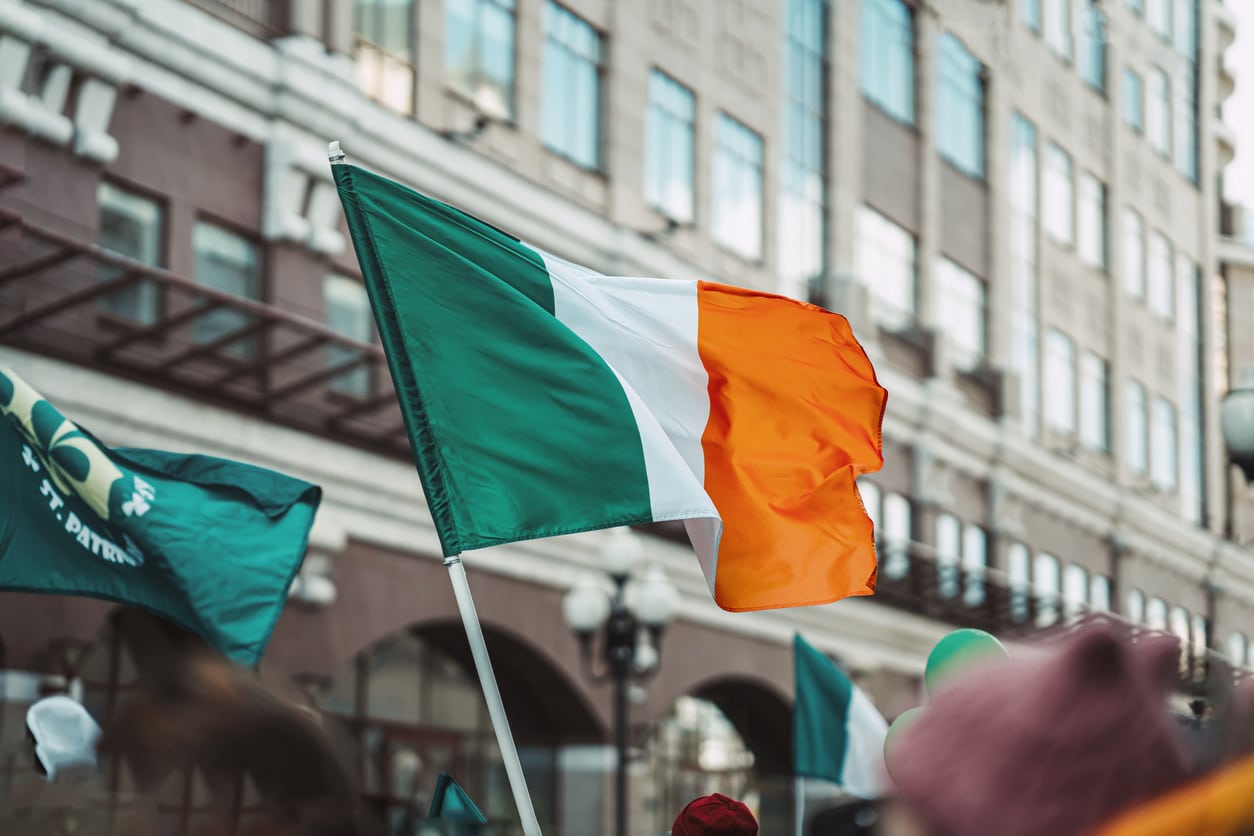 And where there's drinking, there must be Irish music. So much of Irish culture is passed down through song. The Irish are storytellers, after all, and you can hear the history, legends, and religious beliefs in many of the famous songs. Traditional Irish tunes are popular everywhere, filled with the Irish version of bagpipes (called uilleann pipes), fiddles, and tin whistles. All kinds of great music has come out of the country, with U2 being the most popular band. But be sure you also pull up some tunes from other groups to complete your celebrations on St. Patrick's Day, from The Dubliners to The Cranberries. No matter where or how you celebrate, impress your friends when you throw out an "Erin Go Bragh." It's pronounced AIR-in go brah and means "Ireland Forever." And if someone says it to you, feel free to respond with a simple "cheers." Another option is "Sláinte," which is pronounced slahn-chuh, where slahn rhymes with lawn, and chuh rhymes with huh. That means "cheers," too. Have fun, and again, don't forget to wear green!Read Next:Staying Fit and Festive During the HolidaysKeep the Party Rolling with Mocktails Before Cocktails5 Instant Pot Party Recipes