A few years ago, I declined a drink at a friend's birthday celebration. My choice was met with a sneer from the host, who looked me up and down and said with obvious disappointment, "Oh—we thought you'd be fun!" Ouch!
Wine down Wednesday, thirsty Thursday, Sunday Funday….if there's a day of the week there's a reason to drink. And in a society that equates sobriety with "stick in the mud," being a non-drinker feels a lot like being banished from the cool table in the high school cafeteria. It can also lead to speculation about your "why." Over the years, I've been asked if I was pregnant, on medication, or a recovering alcoholic. It's unfathomable to people that I just don't see the value in it. There is nothing in my life that has been made better or more exciting because I was drinking. But there are a few things that have been made worse.
For me, one of the biggest reasons I abstain is because I lead a healthy and highly active lifestyle as a fitness instructor. Staying out all night drinking tequila doesn't really fit that narrative. A second and less lofty reason is my vanity. I am a 52-year-old woman, and that bottle of wine doesn't do anything to help with the aging process. On the contrary, alcohol can make you appear puffy and bloated, which is not a good look for anyone.
Additionally, it can dehydrate your skin, adding to the appearance of fine lines and wrinkles. Then there are the calories. Yes, alcohol calories count, and they can up to some pretty significant pounds on the scale and inches on your waistline. And studies show that all these adverse effects of alcohol on a woman's body increase as she gets older. No, thank you!
Giving up alcohol is a personal choice that, once made, can be difficult to stick to—especially when you are the only one in your family or friend group who orders the club soda. But there are ways to navigate the alcohol-free world without resorting to living like a hermit. Thanks to a movement experts call "sober curious," it's easier to find alternative options than it was when I gave it up a couple of decades ago. Spurred by the uptick in alcohol consumption caused by the pandemic in 2020, many people are now taking a long, hard look at their relationships with alcohol and their health and wellness in general. Things like "Dry January," "healthy happy hour," and "buzz-free beverages" are gaining traction among those attempting to abstain. If you are looking for ways to socialize while staying sober, here are a few alternatives to a night of alcohol that let you hang out without the hangover.
Play Pickleball
One of the hottest trends out there, pickleball is easy to learn and ideal for all fitness levels. Perfect for playing with family and friends, this fast-moving game offers fun and fitness all in one. Facilities like the popular Chicken and Pickle are like family-friendly playgrounds with plenty of courts, a restaurant, live entertainment, and both indoor and outdoor activities for all ages.
Group Yoga Class
One of the biggest reasons for an after-work happy hour is to unwind and relax. For a similar effect without the alcohol, invite your co-workers to a yoga class instead. Not only will you relieve the day's stress, but you will also improve your balance and flexibility while strengthening your body and mind.
Have a Mocktail Meetup
According to the Cocktail Trends Report, the number one trend in 2020 was the no-to-low alcoholic beverage, and the report forecasts that it will continue to grow. Known as "mindful consumption" in the industry, it is a trend embraced by non-drinkers as well as the sober-curious looking for more options. As a result, many bars and restaurants now offer a mocktail menu filled with delicious combinations of ingredients that don't make you feel like a child ordering a Shirley Temple. Or you can create your own and host a mocktail party and game night!
Join A Club
Whatever your interest, there's a group for that! From book clubs to Mah Jongg, knitting, cooking, and gardening, there are plenty of groups where you can participate in something you enjoy—or learn something new! Either way, you are sure to meet new people, and the best part is you will already share a common interest. Not sure how to find groups in your area? Click here for resources.
If you still find yourself feeling forced to engage in social situations that revolve around alcohol, plan ahead. Bring your own non-alcoholic beverages to a party. Have an escape plan if things become too uncomfortable for you. Offer to be the designated driver. Above all, don't feel pressured to imbibe if you don't want to. The role that alcohol plays in your social life is entirely up to you. However, if you find that you want to cut back and can't, that may be a bigger issue. Therapy, medications, and online programs like Monument, where you can participate in counseling sessions from the privacy and comfort of your home, can help you determine what's right for you. And remember, at the end of the day, your choices are your business, no one else's. If someone thinks you aren't "fun" because you don't drink, that's saying a lot more about them than it is about you.
Booze-free Fun: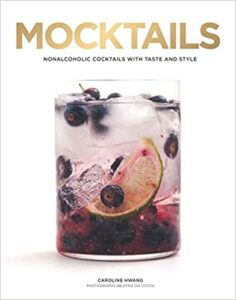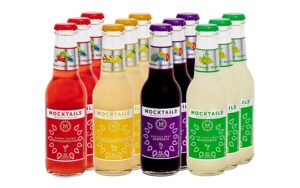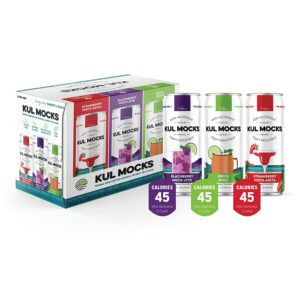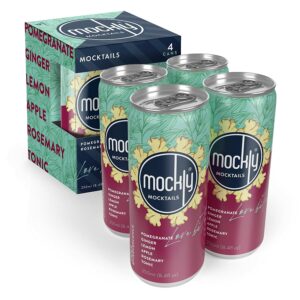 Read Next: