"Henley Royal Regatta is undoubtedly the best known regatta in the world and is both one of the highlights of the summer sporting calendar and the social season," HRR.
Raced on The Thames, since 1839, over a mile and a quarter course and over five days in July, it attracts crews (including Olympians) from all over the world. In 1851 H.R.H. Prince Albert became the Regatta's first Royal Patron. Patronage means the Regatta can be called Henley Royal Regatta. HRR's current patron is Queen Elizabeth II.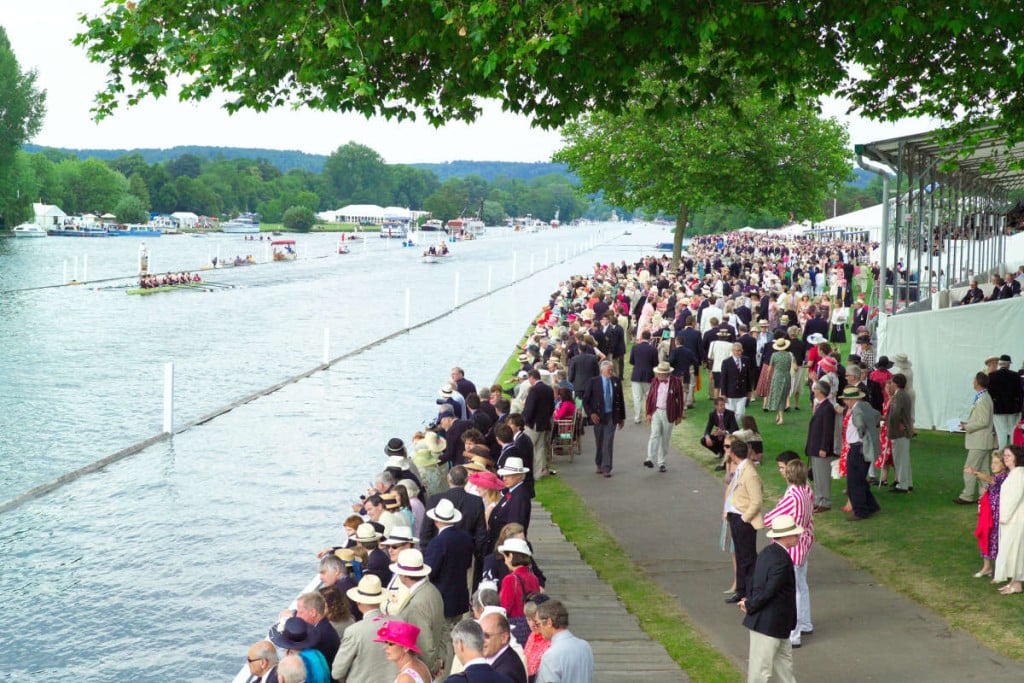 Aside from the rowing, visitors can take in the ambiance by enjoying the facilities within several enclosures. Its a wonderful day out if the sun is shining but can easily become disastrous if the heavens open.
What to wear
– Summer smart.
Women – Colors should be pastel, white and navy. When picking out your dress or skirt it must be below the knee.
Men – Blazers are a must – boating blazers preferred. Chinos in bright colors (if worn with Navy Blazer) and should be worn with a shirt and tie. Boating hats are optional and club specific.
When to go – Friday is the best day. There is less riff raff to account for.
How to arrive -Be seen by arriving in a helicopter, boat or luxury car.
Which area to be in – The Leander Club, Stewards Enclosures (you need to know a Steward to gain entry).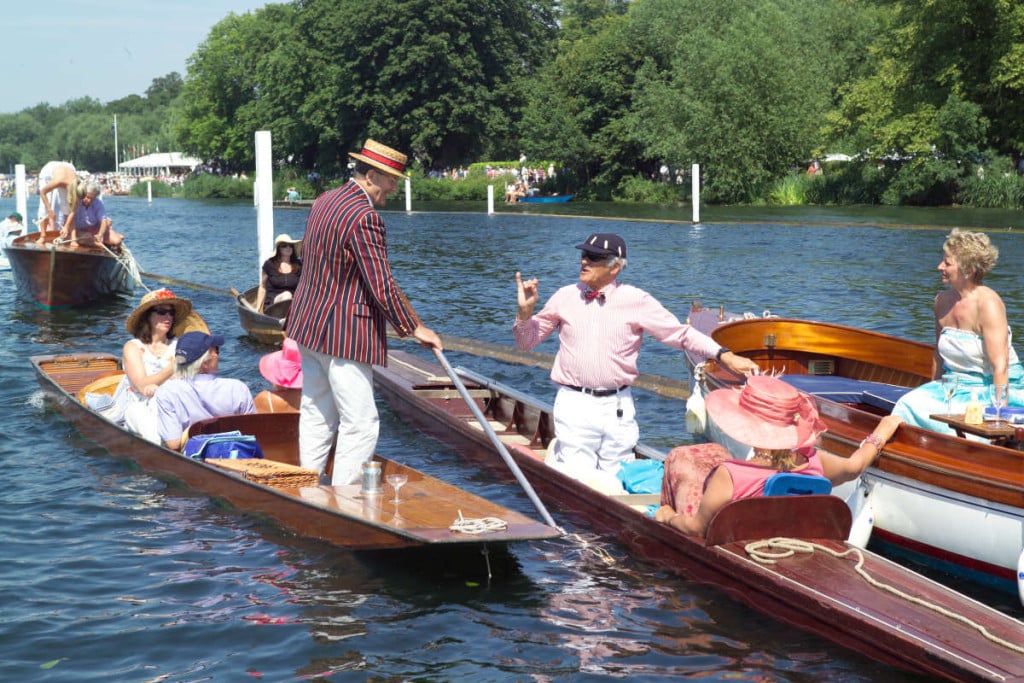 Do's – Try and get out on a boat.
Don'ts – Use your cell phone in the enclosures, they are prohibited.
This year HRR is live-streaming all the races on their official HRR YouTube channel. Now everyone has the opportunity to experience all the excitement by subscribing to their YouTube channel.