On Tuesday the 19th of September, PRiME founders and editor in chief had what can only be described as a BIG DAY. Recognizing our quickly growing audience in the U.K., and London in particular, we decided to attend Fashion Week and schedule special events in celebration of our "official" launch there. If you want to learn more about Fashion Week and the trends coming for Spring/Summer 2018, read London Fashion Week Report from a Prime Perspective.
High Tea at Harry Winston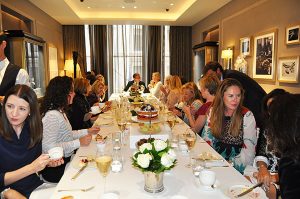 First, we held an exclusive event at Harry Winston on Bond Street. We were welcomed, along with our special guests, to the gorgeous store. Upstairs was a beautifully set table for High Tea. While we chatted and nibbled scones with clotted cream and jam, assistants brought around a delectable and eye-popping array of jewelry to try.
Following High Tea, we hightailed it to our next event. A Cocktail Party and reception held at the beautiful Grace Belgravia Spa – London's leading health, wellbeing and lifestyle club for women.
Style and Substance
At our Style and Substance event, we greeted subscribers, friends, designers, and business leaders. Members of the International Women's Forum were in attendance, as were members of C200, the women's executive leadership organization. We had wonderful sponsors who contributed to the success of the event. We enjoyed champagne from Veuve Clicquot, a two night trip on the Venice Simplon-Orient-Express was awarded, a gift certificate for Winser London was also drawn, and everyone in attendance received consultations from Bacara Wealth, products from Aromatherapy Associates and a day pass to enjoy Grace Belgravia. We couldn't have asked to connect with a more interesting group, many of whom we hope to introduce you to over the coming months.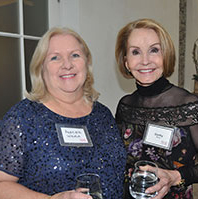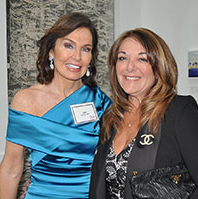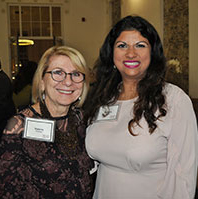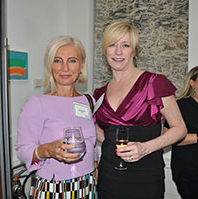 Next up for Prime
Next on the agenda for PRiME is an event titled Living Well that will be held in Dallas at world renowned Cooper Clinic on January 23rd of 2018. Since Living Well means more than just living long, we are excited to be bringing together a panel of experts presenting cutting edge information on Wellness, Fitness, Anti-aging, Nutrition and Women's Health. Following the Living Well event in Dallas, we will be planning events for other cities throughout the US and UK. We will be sharing information with our readers as it becomes available – so stay tuned!