Imagine 8 women over 50, out on the town, kicking off 3 days of retreat fun without spouses, kids, or dogs. Donned in cowboy boots, smack in the middle of Scottsdale ready to line dance. For the first time. We recently hit the bar where it's free dance lessons on Thursday nights. That poor instructor didn't know what hit her.
Anything you've never tried before can be a little intimidating. This was the evening before the day I was going to ask them to climb mountains for hours, then horseback ride through the desert, and finish the day cleaned up for a classy dinner. Day 2 they were in for more of the same, exchanging the horseback riding for weight training and yoga, and biking.
Some of them had been waving white flags for weeks wondering if they were really up for this. So line dancing for some was the least vigorous event on the schedule. Others were hoping I'd let them sit it out at the table. Our weekend was all about hormone balance so moving in all ways – not just the type that gets you breathless – was the name of the game. That included line dancing, with or without as it turns out, rhythm.
Shall We Dance?
A dance class can be a fun way to get in a workout if you're talking about Zumba or more moderate movement like line dancing and two-step, but it can be intimidating if you've never been before — or haven't been in many years — and that, is exactly why I planned it.
When you do things you've never done before, or not for a long time, in an environment that's new and fresh, like the women at the retreat would experience all weekend long, you break old patterns. Yes, as you learn new steps, and link them together, do them backwards, or as many of our attendees did… have to do them backwards, you change your brain. You have to stop thinking about yourself in the same comfortable way you always do.
You suddenly become aware. Of people around you, of the music, the sounds, the smells, and mostly, of yourself all over again.
Here are a few dance-isms that might apply to anything new, make yourself as comfortable as possible as you do something new and uncomfortable. If you're looking to make habit changes, your first step might just be the two-step.
Wear comfortable clothes.
Avoid too tight, too loose, or too "not you" clothes. You don't want to be tugging, pulling, or rearranging while you're already uncomfortable. Wear a broken in pair of shoes most of all! Your feet are your foundation and you need to be stable learning new steps bound to make you feel anything but!
Don't think you need dance experience.
Newbies are more than welcome in adult dance classes. Anyone can do it — from teenagers to seniors. It's normal to feel nervous. Seriously, though if it's a lesson, it's intended for newbies. If it's a class everyone in it was once a beginner. I chose a bar with a free lesson instead of a brightly lit studio with mirrors for a reason! You can find a friendly environment.
Women tend to wonder what others are thinking or compare themselves often! Don't worry about it. Everyone else is doing the same thing. Plant a big smile on your face and laugh at your going right when everyone else is going left!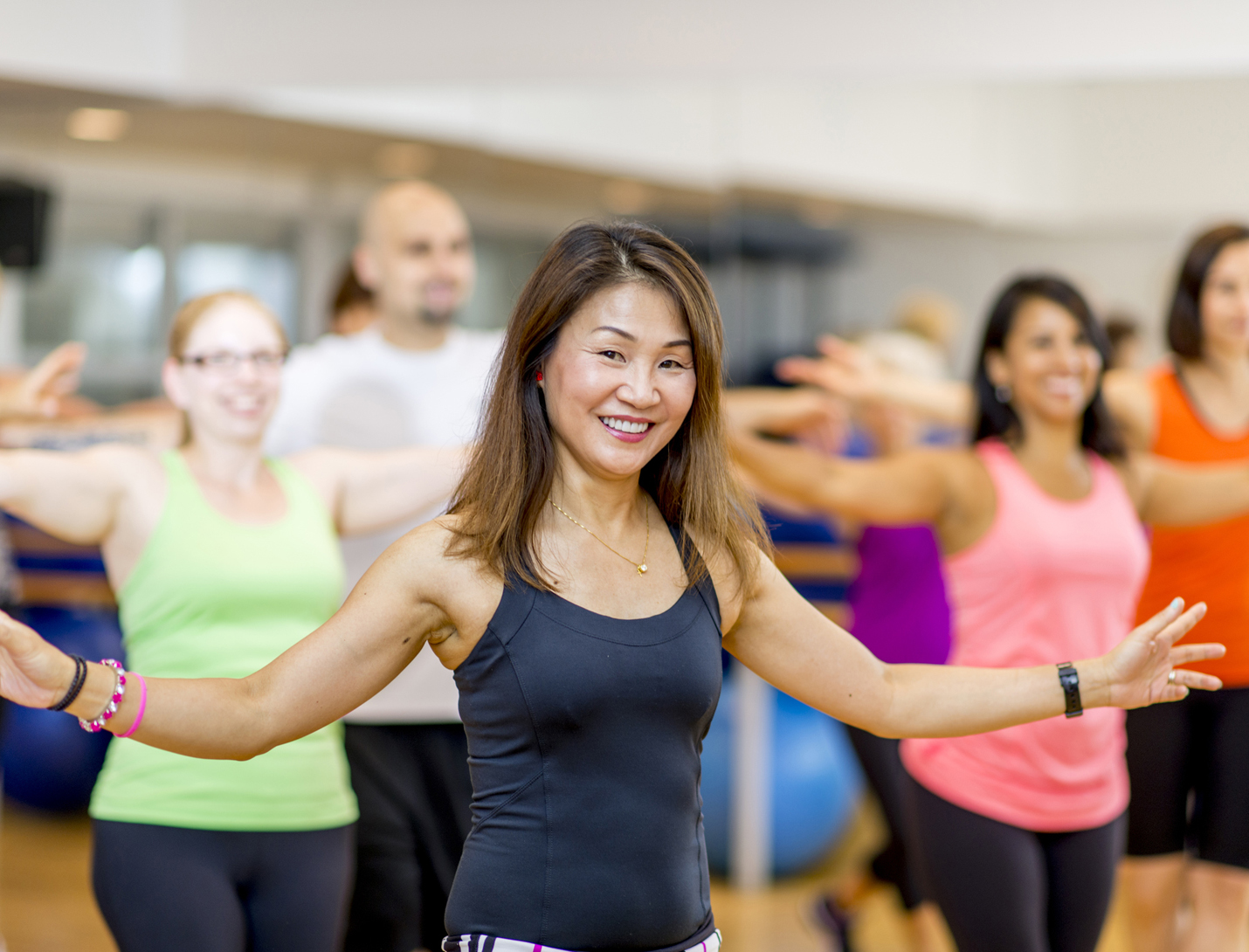 Strangers become friends fast.
Music has a universal appeal and it tends to relax or at least distract us all. A teacher will choose music that makes it easy to follow. As you look around it will be easy to see whether you're standing next to an engineer, a CEO, a mom, or model, anyone learning something new is suddenly at the same starting line.
The moves will be easier than what you imagine.
We tend to think the worst and believe everything will be hard. A good instructor will choose easy dances and break those down into 8 counts. You'll do them slowly and repeat them over and over again until you move on. You won't even have the distraction of the music on at first in many cases.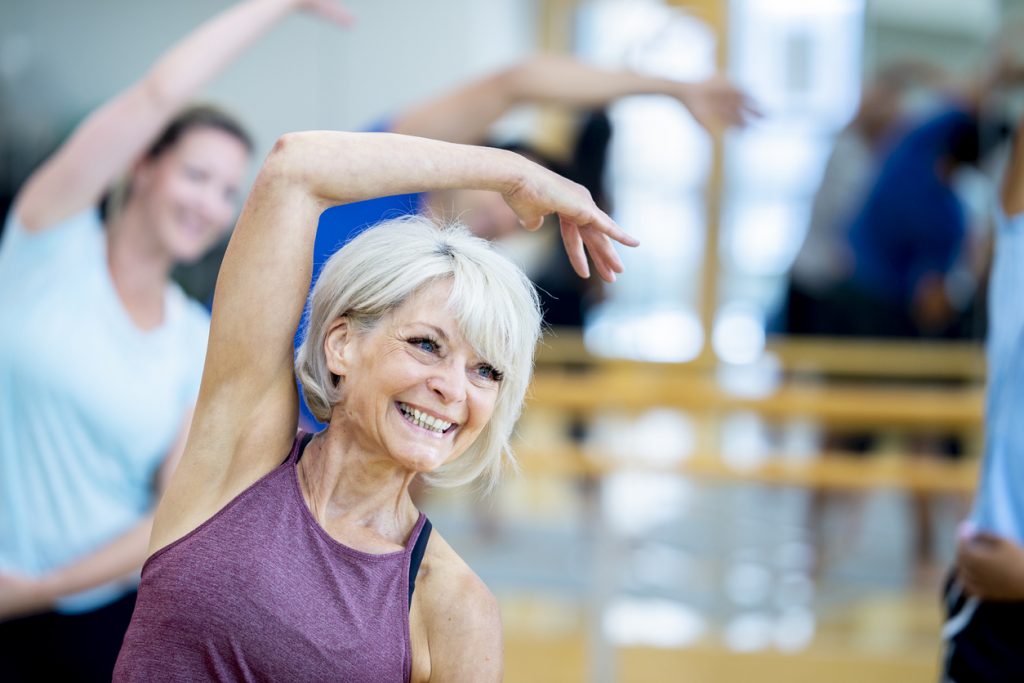 Plan to mess up.
In our little circle of two-stepping last night, we kept running into others. I'm sure they were in the wrong place. We were winning. I just know it. Dancing with the Stars, here I come.
Honestly, we had more fun running into people, getting run into, than had we gotten it perfect from the start. You learn more about how to do things well from not doing them well. No solutions to problems were ever figured out from getting it right from the beginning. There's only a first-aid kit because someone got hurt and there wasn't one. There's only a Standard Operating Procedure at work because there once wasn't and there were too many mistakes.
So go ahead. Permission to step on someone's toes.
Stay out of your head and in your body.
Something like Zumba, line dancing, or the two-step has a sequence. But it's still an expression of creativity and emotion through your body. So don't worry if you're stiff as a board in the beginning. I was in Maui recently and had the opportunity to learn hula. I felt like I was doing it. I watched the video later. Clearly, I was not doing it. But I felt like I was doing it. Burned that reel.
You'll feel happy after.
It's true. Science proves that dancing can lift your mood, in fact help relieve feelings of depression. Part of the reason is posture. Dancing improves your posture. You know intuitively when someone is sad, grieving, or depressed by their posture. It's almost impossible to dance like that. So lifting up your head, opening your heart, standing tall will inevitably have a positive effect on your mood.
Choose tango, salsa, line dancing, or a choreographed fitness class, but do try it. Your body, your brain, and potentially new exciting habits will happen because you do.