Grilled Tuna Salad with Queso Oaxaca
1 large onion, cut into quarters
1 red bell pepper, cut in half
2 Anaheim chiles, cut in half
2 jalapeno chiles, cut in half
1 pound tuna steak
2 tablespoons olive oil, divided use
Salt and freshly ground black pepper to taste
1 clove garlic, minced
Lime Vinaigrette
½ cup olive oil
4 tablespoons lime juice
½ teaspoon chile powder
¼ teaspoon ground cumin
½ teaspoon salt
½ small jicama
1 large ripe tomato
½ cup fresh cilantro leaves
4 ounces Queso Oaxaca* or Armenian String Cheese or Fresh Mozzarella
8 corn whole-tortilla tostadas (whole fried tortillas)
2 limes, cut into quarter wedges, for garnish
12 sprigs fresh cilantro, for garnish
Directions:
Preheat a charcoal or gas grill or broiler on high.
Place the onion, bell peppers, and both types of chiles on the grill over the high heat and cook until the skins on the peppers and chiles are blistered and blackened and the exterior of the onion is black as well. Remove from the heat and place the blackened vegetables in a small bowl. Leave the grill on. Immediately cover the bowl tightly with plastic wrap to allow the vegetables to steam. Set aside to cool for at least 20 minutes.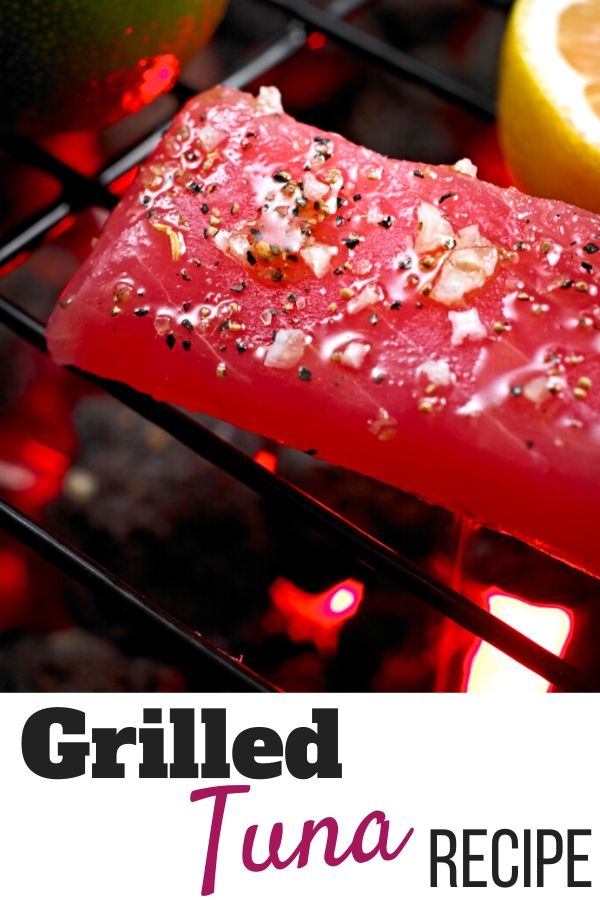 Rub the tuna steak with 1 tablespoon of olive oil and sprinkle with salt and pepper. Brush the grill with olive oil, transfer the tuna to the grill and cook quickly over hot coals to sear both sides of the fish. It should take only a few minutes on each side. The tuna should be rare on the inside and browned on the outside. Remove from the grill to a platter, sprinkle the garlic over the meat and drizzle with the remaining 1 tablespoon of olive oil. Set aside to cool to room temperature.
For the Lime Vinaigrette, combine the olive oil, lime juice, chile powder, cumin, and salt in a small bowl and whisk to emulsify the salad dressing. Season to taste with salt and pepper.
Scrape the blackened skins off the chiles and bell peppers, cut them open and remove the seeds and membranes. Cut off and discard the stems. Cut them into narrow strips about ¼ inch wide. Remove and discard the blackened exterior layer of the onion and cut it into slices about ¼ inch thick. Slice the tuna into thin pieces about ¼ inch thick. Peel the jicama and cut it into matchsticks about ¼ inch thick and 2 inches in length. Cut the tomato in half and gently squeeze out and discard the juice and seeds. Chop the tomato into ¼ inch cubes.
Combine the bell pepper, the chiles, the onion, the tuna, the jicama, and the tomato, the cheese and the cilantro in a large mixing bowl. Pour the Lime Vinaigrette over the ingredients and toss to coat and distribute the ingredients evenly.
Unravel the Queso Oaxaca and cut it into pieces about 2 inches in length. Pull the cheese apart into shreds. If using Mozzarella, cut it into small strips ¼ inch by 2 inches.
To serve, place one tostada on each serving plate and mound the tuna salad on top. Garnish with a few sprigs of cilantro and a wedge of lime.
Serve at room temperature.
Serves 8
*The Queso Oaxaca carries out the south-of-the-border theme of this tasty salad. If you can't find Queso Oaxaca, you can substitute Armenian String Cheese or Fresh Mozzarella in this recipe.
Copyright © 2007 by Paula Lambert, Cheese, Glorious Cheese, all rights reserved
More Recipes:
Grilled Leg of Lamb with Dilled Goat Cheese Sauce
Grilled Swordfish Steaks Stuffed with Pepper Jack Cheese
Grilled T-Bone Steak with Parsley-Pecorino Pesto