This is one of those recipes that you will go back to again and again – but it always makes people do a double-take when they see it is a recipe for fish that involves cheese! You absolutely will not be sorry you tried this delicious combination the next time you grill. How about this weekend? Put that hamburger aside and opt for the healthier swordfish steaks.
Herb Sauce
4 cloves garlic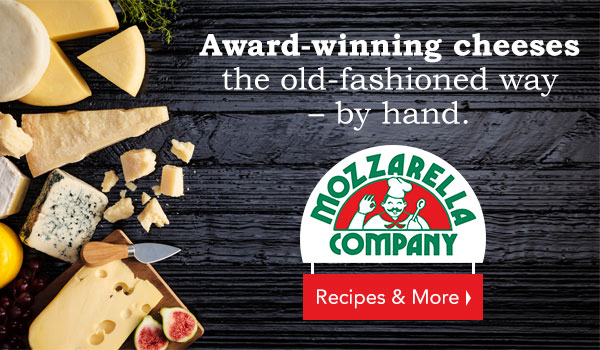 1/2 cup tightly packed fresh parsley leaves
1/2 cup tightly packed fresh cilantro leaves
1/4 cup freshly squeezed lemon juice
1 to 2 teaspoons ground cumin
1/4 to 1/2 teaspoon ground cayenne pepper
Salt, to taste
1/2 cup extra virgin olive oil
Freshly ground black pepper, to taste
Swordfish Steaks
4 swordfish steaks, each 1 inch thick (2 pounds total)
8 ounces pepper jack cheese or ancho chile caciotta, shredded (2 cups)
4 sprigs of fresh cilantro
2 tablespoons extra virgin olive oiil
Seasoning Salt, or salt and freshly ground black pepper, to taste
4 sprigs of fresh cilantro, for garnish
Toothpicks
Herb Sauce Preparation
Drop the garlic through the feed tube of a food processor with the motor running. Add the cilantro and parsley and pulse to finely chop the herbs. Add the lemon juice, cumin, cayenne, and salt. Continue to process. Drizzle the oil through the feed tube, with the motor running. Process until puréed. Taste and adjust seasonings. Set aside. Refrigerate if the sauce will not be served within an hour or so.
To serve, pour the sauce into a bowl. Serve at room temperature.
Swordfish Preparation
Preheat a gas grill to high or build a fire with charcoal or wood and allow to burn until the coals are covered in gray ash. Adjust the rack so that it is 3 to 4 inches from the heat source.
Rinse the fish and pat dry. Lay on a flat surface and cut a horizontal slit in each steak to form a pocket. Divide the cheese into 4 parts. Stuff each steak with a portion of the cheese and the leaves from a sprig of cilantro. Secure the openings with toothpicks. Rub with oil on all sides and season liberally with seasoning salt.
Place the swordfish steaks on the grill. Cover and cook for about 3 minutes on each side. Remove the fish and test for doneness: the flesh of the fish will be opaque and not too dry. It will flake when the tip of a knife is inserted and the cheese will be soft and beginning to melt. Return the fish to the heat and spoon 2 tablespoons of sauce onto each steak and spread it out. Cover and cook for 1 minute. Remove the swordfish to a serving platter. Garnish with sprigs of cilantro.
Pass the remaining sauce.
Herb Sauce makes about 1 cup
Serves 4
Looking for a dessert? Try this easy angel food cake recipe!
You'll find more recipes like this in Paula's book, Cheese, Glorious, Cheese!