We recently had the pleasure of eating dinner at my mother-in-law's home. Not only is she the best cook that I know, but we have a lot in common, including our love for her son and an appreciation for a good glass of wine. She makes a lot of delicious dishes, but one of my favorites is her marinated flank steak. She mentioned that as she's gotten older, she still enjoys a great meal but has become equally appreciative of a dish that isn't time-intensive and doesn't take a lot of energy to prepare. Finally, she said that, despite the full flavor of the flank steak, it's actually a pretty easy recipe. For me, that's a win-win, so I requested that she send me the recipe, and I look forward to making it in the near future.
So, here's Lottie's recipe for a deliciously simple marinated flank steak, best served with a creamy horseradish sauce, a glass of red wine, and your favorite side dish (see the 'Read More' section below for two tasty options).
Marinated Flank Steak
1/2 cup dry white wine
1/2 cup soy sauce
1/4 cup chopped onion
3 tbsp chopped rosemary (fresh)
2 chopped garlic cloves
2 tbsp olive oil
Freshly ground pepper
2-pound trimmed flank steak
Combine the wine, soy sauce, onion, rosemary, garlic, and olive oil in a baking dish.
Add the steak, turning it to coat all sides.
Cover and marinate overnight. Turn the steak occasionally to make sure both sides are seasoned.
Prepare the grill to high heat.
Drain the marinade from the steak, preserving it in a small saucepan. Boil the liquid for one minute.
Season the steak with pepper, and then grill to the desired cooking temperature. While grilling, baste occasionally with reserved marinade to keep the meat moist and tender.
Transfer the steak to a plate and let it rest for at least 15 minutes.
Cut the steak across the grain into thin slices and serve.
Horseradish Sauce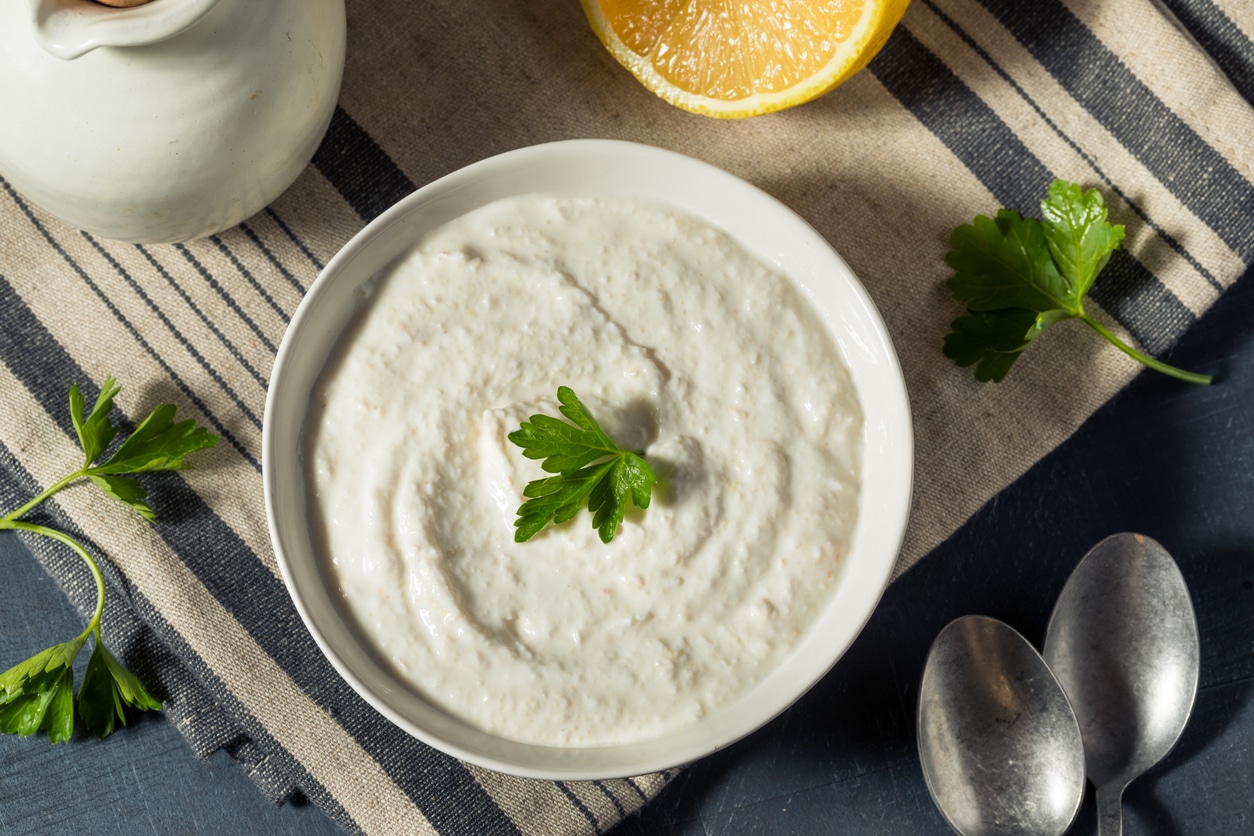 1/2 cup sour cream
2 chopped green onion (or the equivalent amount of chives)
1 tbsp plus 1 tsp prepared horseradish
Salt and pepper
Mix ingredients in a bowl and season with salt and pepper to taste.
If prepared ahead of time, cover and refrigerate.
The next time you host a dinner at your home, consider this delicious yet surprisingly easy marinated flank steak recipe that's sure to delight your guests and leave you with little cleanup.
Don't Forget the Vino!
A great steak dinner just doesn't seem complete without a glass of red wine. Here is one of my favorites to pair with a perfectly grilled steak on a lovely summer day.

Read Next:
Summer Tarragon Potato Salad Recipe