Lamb is especially popular around Easter, and this recipe makes the most of fresh ingredients like mint and dill in a delicious, goat cheese and yoghurt sauce you slather over the lamb while cooking. If you feel more comfortable cooking in an oven than over a grill, not to worry. Either way, you'll have a beautiful, savory meal.
Ingredients
Dilled Goat Cheese Sauce
4 ounces fresh goat cheese
8 ounces Greek-style yoghurt, about 1 cup
1 clove garlic, minced
¼ teaspoon salt
½ cup cream
2 tablespoons fresh dill, finely chopped
2 teaspoons fresh mint, finely chopped
Grilled Leg of Lamb
1 leg of lamb, weighing 3-4 pounds, boned and butterflied
2 cloves garlic
2 teaspoons salt
2 teaspoons freshly ground black pepper
2 tablespoons olive oil
6 ounces yoghurt, about ¾ cup
1 tablespoon Madras curry powder
¼ teaspoon salt
Preparation:
Dilled Goat Cheese Sauce
Place the goat cheese, yoghurt, garlic and salt in the workbowl of a food processor fitted with a metal blade. Process until smooth. Add the cream, dill and mint and continue processing until well combined and fluffy in texture. Spoon until a serving bowl and set aside at room temperature.
Grilled Leg of Lamb
Heat the grill or broiler to high.
Peel the garlic and then mash flat with the side of a chefs knife atop a chopping board. Pour the salt atop the garlic and using the side of the knife's blade mash together until smooth. Add the pepper and combine. Massage the oil into the lamb, coating all sides well. Then holding the knife at a 45 degree angle to the meat, poke 10 holes about one inch deep into the lamb using the tip of the knife. Take a pinch of the garlic-salt-pepper mixture and inset it into all the holes, as they are made. Rub the remaining salt mixture on the exterior of the lamb.
If grilling, place the lamb onto the grill and brown quickly on both sides before raking the coals to one side or reducing the temperature to low on one side of the grill. Place the lamb away from the direct heat, cover the grill, and cook turning as necessary to avoid over-browning.
In the meanwhile, combine the yoghurt, curry powder and salt. When the temperature reaches 100°F, slather the lamb with the curried yoghurt and continue to cook on both sides to the desired doneness, 125°F. Remove immediately to a serving platter and allow to rest for 10 minutes before carving.
To serve, slice the lamb at a slight about ¼ inches thick. Serve the sauce on the side.
Sauce makes 2 cups
Serves 8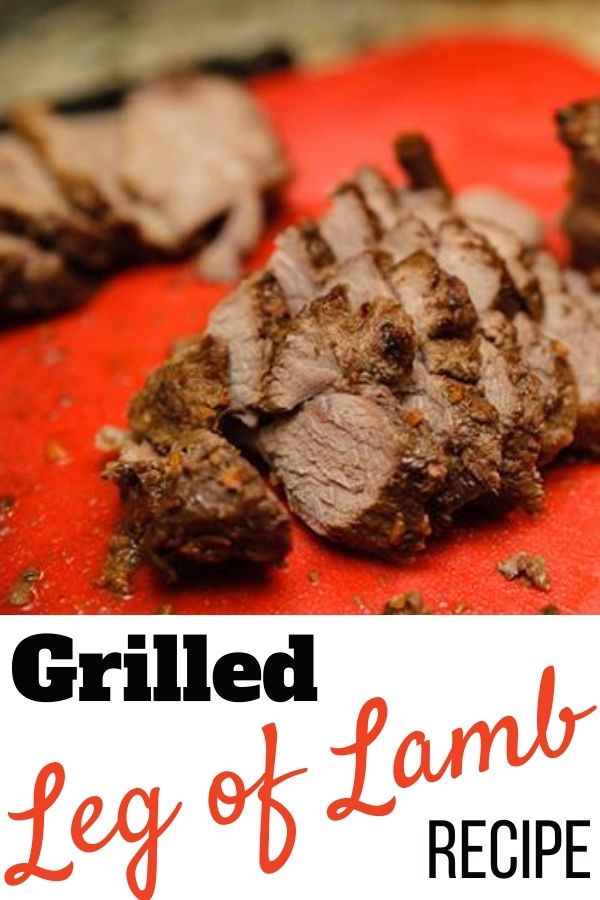 More Recipes: