There are few stars whose names are as widely known as Jennifer Lopez. Between her talent and tenacity, she has created a level of stardom that few will ever know. And it all started from humble beginnings. From the bottom to the top, Jennifer Lopez's successful career is proof of her dedication and passion for everything she does.
Early Beginnings
It all started on July 24, 1969, when Jennifer Lynn Lopez was born in the Bronx, New York. From a young age, J. Lo loved music and dance and started taking her interest in dance to a new level when she began taking lessons at five years old. She showed early promise with her dedication and her talent.
She continued advancing her dance skills and finally got her big break in the early 1990s when she was chosen to be a dancer on the popular TV show "In Living Color." This was just the beginning of her life as a star. She went on to get some other dance gigs and worked her way up to becoming a backup dancer for the one and only Janet Jackson!
But that wasn't enough for J. Lo – she wanted more. She saw herself as a singer and an actress and was determined to get there. And she got her big break in 1997 when she landed the role of the famous Tejano popstar Selena Quintanilla-Perez, in the biopic "Selena." She wowed critics with her performance, which earned her critical acclaim and made her dreams of being a Hollywood star a reality.
Wanting More
While she certainly celebrated this achievement, J.Lo saw more for herself. She wanted to be a singer (maybe her role as Selena inspired her). So, J. Lo went on to make a debut album called "On the 6" in 1999 that was full of hits like "Waiting for Tonight" and "If You Had My Love." This album was the success that J. Lo needed to solidify her place as not only an actress but also a singer.
And that's when things really took off for Jennifer Lopez. She continued to crank out hits that rocked the charts, and she continued to act in movies such as "Maid in Manhattan," "The Wedding Planner," and "Monster-in-Law," which got her known as the leading lady of romance.
Her portfolio of experience kept growing and growing, and after not long, she became one of the highest-paid Latin actresses.
Giving Them What They Want
Yet again, Jennifer Lopez wanted more. And so she dove into the fashion world. Her sense of style and her incredible body that has somehow skipped the aging process led her to become quite a fashion icon. So, in 2001, she launched her own clothing line, "JLO by Jennifer Lopez." This line was centered around trendy fashion for women that was simultaneously accessible. J. Lo knew what her fans wanted and gave it to them.
This was the start of her foray into business and entrepreneurship, which now includes a fragrance line, endorsement deals with all kinds of major brands, and investments.
If you couldn't tell already, J. Lo is not the type of person to just settle – she always has her sights set on something new. And so she joined "American Idol" in 2011 as one of the judges, and if people didn't already know J. Lo, now they certainly would. The contestants and audiences loved her feedback and her personality, and she won the hearts of many thanks to this show.
Though it seems like Jennifer Lopez's career couldn't have possibly soared much higher than it already was, that doesn't mean she didn't face some struggles in her life. She has had her fair share of personal challenges, including high-profile relationships that became everyone's business. However, the way she handled these challenges made people love her even more, and she often turned to her music to reflect the emotional struggles she was facing.
And then came her Super Bowl LIV halftime performance in 2020 alongside Shakira. This incredible duo of Latin heritage and incredible talent not only entertained people but was a very important celebration of diversity and inclusion. This was a Super Bowl performance that truly resonated with audiences across the globe.
Empowering and Inspiring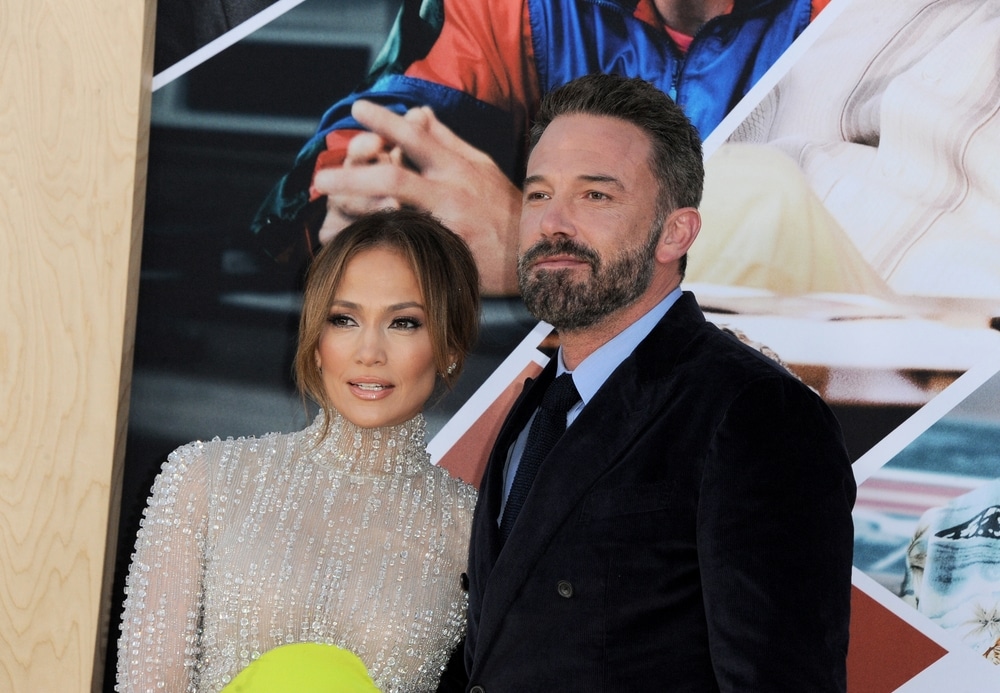 Aside from all of her fame and fortune, Lopez is also someone who has always been committed to empowering and inspiring others. Outside of her performances, one of her notable achievements is her involvement in charitable causes and her support of organizations that focus on human rights, education, and health.
In fact, in 2018, she was dubbed the Global Advocate for Girls and Women at the United Nations Foundation for the use of her platform to raise awareness and inspire positive change.
You would think that once she reached her 50s, Jennifer Lopez would be ready to slow down a bit. Think again! She continued to tour and perform at sold-out concerts that were just as stellar and energetic as her younger tour years. And again, she made her way to the big screen in 2021 in the rom-com "Marry Me."
As you can clearly see, Jennifer Lopez's career is one that is full of growth, talent, and determination. From her humble beginnings as a dancer in the Bronx to achieving global superstar status, she has shown that if you put your heart and your mind into something, it is possible.
You'd be hard-pressed to find someone who hasn't heard of Jennifer Lopez, as she is one of the most influential and loved figures in entertainment history. It is undeniable that Jennifer Lopez is a true star that continues to shine.
Check out the Prime Women Facebook post celebrating J. Lo's 54th birthday: