It's hard not to think immediately of "Halloween" when you hear the name Jamie Lee Curtis. But maybe now, after receiving her first Oscar, you'll think of "Everything, Everywhere All at Once." She transformed herself for this supporting actress role and, in doing so, transformed how the world thinks of her as an actress. That's partly because she's shed the "Queen of Scream" title but also because she's so quick to point out that her success is due to so many other people who made it possible. Here's everything you need to know about this impressive Hollywood star.
Hollywood Connections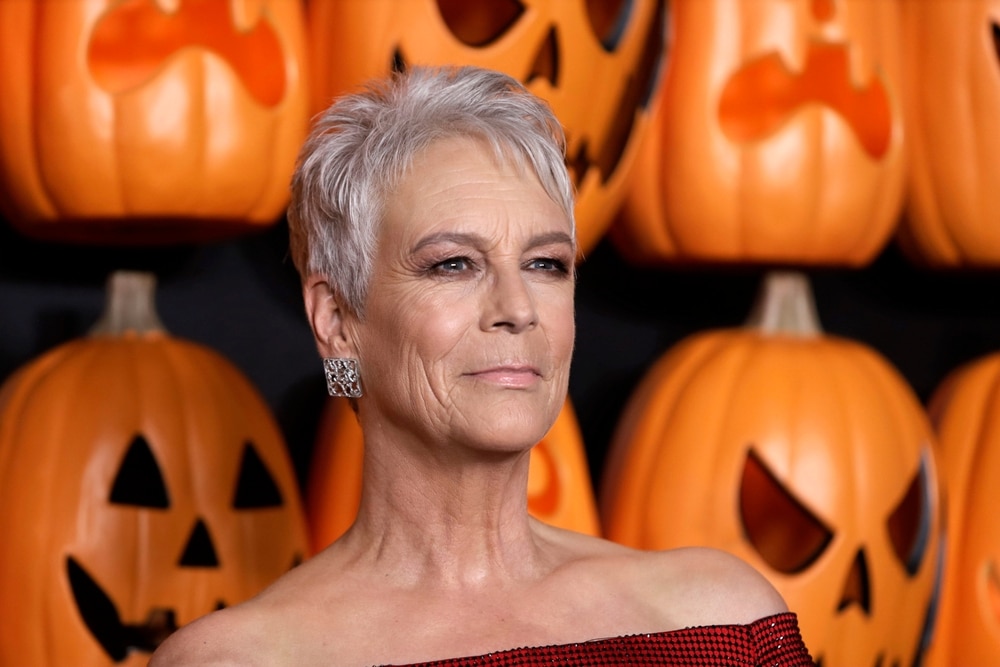 The daughter of two stars, Janet Leigh and Tony Curtis, both of whom had been nominated for Oscars, Jamie Lee Curtis earned her statue after a career that has spanned almost five decades. Of course, she's won other awards for this role, and so many others, including a People's Choice award for her role in the "Halloween" franchise that she was part of back in 1978 and again in 2022 for "Halloween Ends." Fun fact: She earned just $8,000 for the 1978 role and collected a whopping $3.5 million for the 2022 role. That 1978 role is what made her famous. Born in 1958, she was just 20 at the time it was released. She went on to star in movies like "Trading Places," "Perfect," "A Fish Called Wanda," and "True Lies," among others. Interestingly, she has shared with journalists that horror films terrify her, and she prefers not to watch them.Another interesting note: Her early roles sometimes made reference to roles her father played. For example, she appeared on "Operation Petticoat" in 1977, which was based on the movie that her father had starred in. She got the role in "Halloween" while on hiatus from that show. Fun fact: the detective, Sam Loomis, was named after a character from "Psycho," which starred Janet Leigh, Jamie's mother. When she was on production for "A Fish Called Wanda," actor and writer John Cleese was so amused that her father Tony's real name was Bernard Schwartz that he had the call sheets refer to her as Jamie Lee Schwartz.
Jamie Lee Curtis's Charitable Work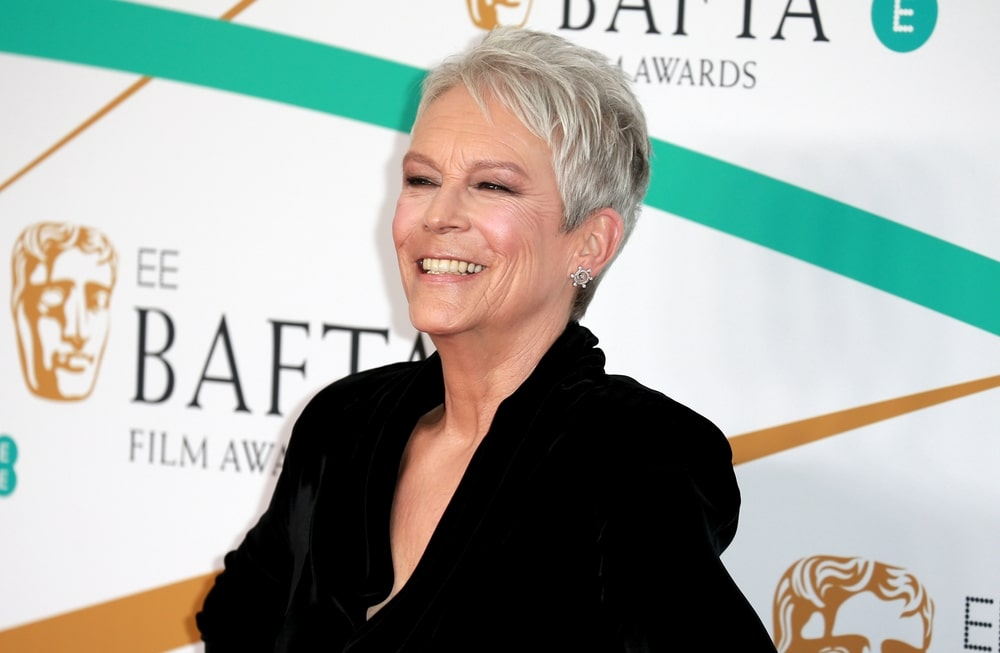 She's collected awards for more than her acting, though. She won a Grammy nomination in the Best Spoken Album for Children category for her recording of the children's books she's written. The Department of Health and Human Services and the National Endowment for the Arts have recognized her for working on behalf of children through her charities and children's books. She served as an honorary chairperson for the Building Resilience for Young Children Dealing with Trauma program held in Washington, DC. She once shared in an interview, "I'm not sure what fame is for if it isn't to focus on charitable work."
Jamie Lee Curtis's Personal Life
As for her personal life, she's been married to Christopher Guest since 1984 and has two adopted children. They're Annie and Ruby, who were born ten years apart. Her family ties in Hollywood royalty run deep, with her godfather being the NCA-Universal CEO (Lew Wasserman). She, in turn, is the godmother to Jake and Maggie Gyllenhaal. Many don't realize she has a tie to English royalty since her husband inherited the barony for the County of Essex in 1996 after his father died. She became formally known as Lady Haden-Guest of Saling, and they say she uses that title for guest reservations when in London.She's well-known for her sexy legs, athletic figure, deep, sultry voice, and short hair. She's the gal who can pull off any look, honestly. In 2004, she said she was retiring from making movies, but that plan clearly changed somewhere along the way, much to our appreciation.
Fun Facts About Jamie Lee Curtis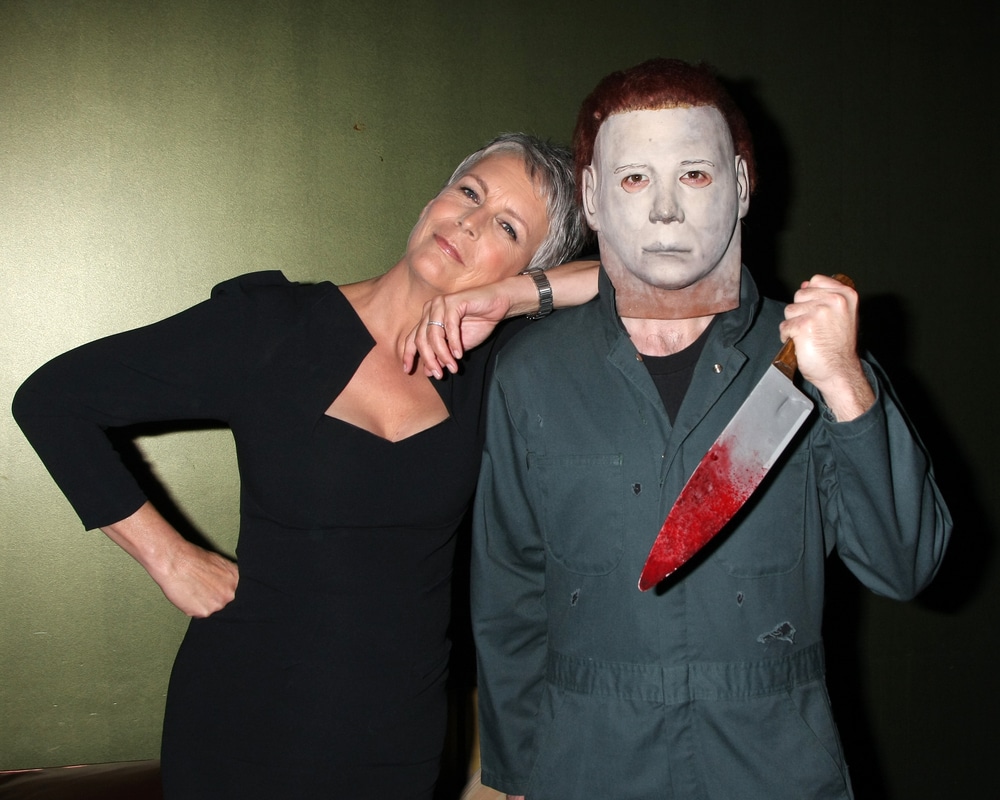 She earned her Star on the Hollywood Walk of Fame in 1998 and once shared that Dan Aykroyd was the best on-screen kisser she had ever worked with. L'Eggs Pantyhose actually took out an insurance policy for her famous legs when she starred in a series of commercials for the brand. Her legs were insured for a cool $2 million. Guess that's a mill per leg. And if you've ever been to a gaming convention, it's possible she was one of the people there in costume, and you didn't realize it. Then again, she still stands out, even in cosplay with complete makeup, as she once did when showing up at one World of Warcraft premiere as a green-skinned orc with her daughter. Green skin is ok, but she's said she'll never act in front of a green screen, so it's not likely you'll see her any time soon in a superhero film. That's ok because she's a bit of a superhero to us in real life. She keeps things real, and she appreciates the people who've helped get her where she is now, especially up on stage collecting the Oscar that was so elusive to her parents. Read More:When is a Woman in her Prime?Michelle Yeoh: Making History and Shattering Glass Ceilings5 Famous Women Who Turned 50 in 2022