Image Credit Michel Linssen/Redferns
Throughout the 80s, nothing compared to Sinead O'Connor. From her shaved head to her haunting voice and huge, soulful eyes, she was one of the most instantly recognizable women in the industry. Although her 1987 album "The Lion and the Cobra" earned a spot in both the U.K. and U.S. top 40, O'Connor didn't truly achieve commercial success in America until 1990 with her number one hit, a cover of Prince's "Nothing Compares 2 U," accompanied by a simple, yet soul-stirring video.
With that wildly popular heartbreak anthem under her belt, it seemed that O'Connor was on her way to meteoric fame until an infamous "Saturday Night Live" appearance sent her star crashing down to earth. Although she continued to work and recorded ten studio albums throughout her career, she never fully recovered from the backlash of that controversial appearance. She would not top the charts again before her recent death on July 26.
Fans and celebrities worldwide took to social media to mourn O'Connor's passing and praise her undeniable talent and resilience. Her fellow Irishmen from U2 posted a tribute to the band's Instagram page, along with Jamie Lee Curtis and rapper and actor Ice T, who shared their admiration and respect for the late singer. And while O'Connor may have kept a low profile throughout recent years, those who were close to her knew that her life was filled with much tragedy and sadness.
She Had a Difficult Childhood
O'Connor was raised in a deeply religious household and lived with her allegedly abusive mother following her parents' divorce. In her documentary, "Nothing Compares," she recounts how her mother once locked her out of the house and forced her to sleep outside. In 2012, O'Connor told People that wasn't the worst of it. "It was physical violence, perpetrated particularly in a sexual manner," she said. "She wasn't trying to have sex with me, but she spent a good time trying to destroy my reproductive system. It was psychological, too. It was a torture chamber, really. But I forgive my mother; she just wasn't well."
O'Connor eventually went to live with her father at 13, but the damage was done. She acted out and misbehaved until she was placed in an asylum for wayward women, where she remained for 18 months. In an interview with "Spin," in 2012, O'Conor recalls the horrors of her new home, saying, "I will never experience such panic and terror and agony over anything like I did at that place."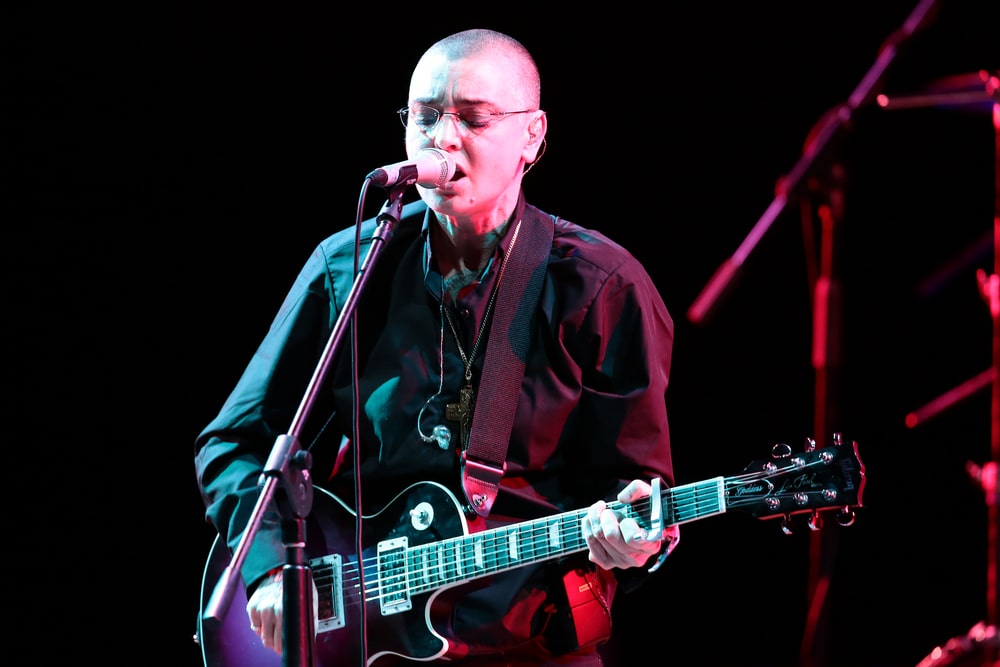 She Has Openly Struggled with Mental Illness
With her challenging childhood, it is no surprise that the singer struggled with mental health issues. She has reportedly been diagnosed with bipolar disorder, PTSD, and borderline personality disorder, to name a few, and has tried to take her own life on more than one occasion. Most recently, she was hospitalized after posting her intent to end her life on social media in 2022 following the suicide of her teenage son, Shane Lunny.
O'Connor is A Mother of Four
Shane was the third of O'Connor's four children, each by a different father. The oldest, Jake Reynolds, is in the culinary arts, and the late singer's only daughter, Roisin Water, works as a pastry chef. Her youngest son, Yeshua Bonadio, is, in his mother's own words, turning into an "incredible musician." O'Connor was also a grandmother, which she said in a Facebook post was a dream come true.
The Buzz On Her Hair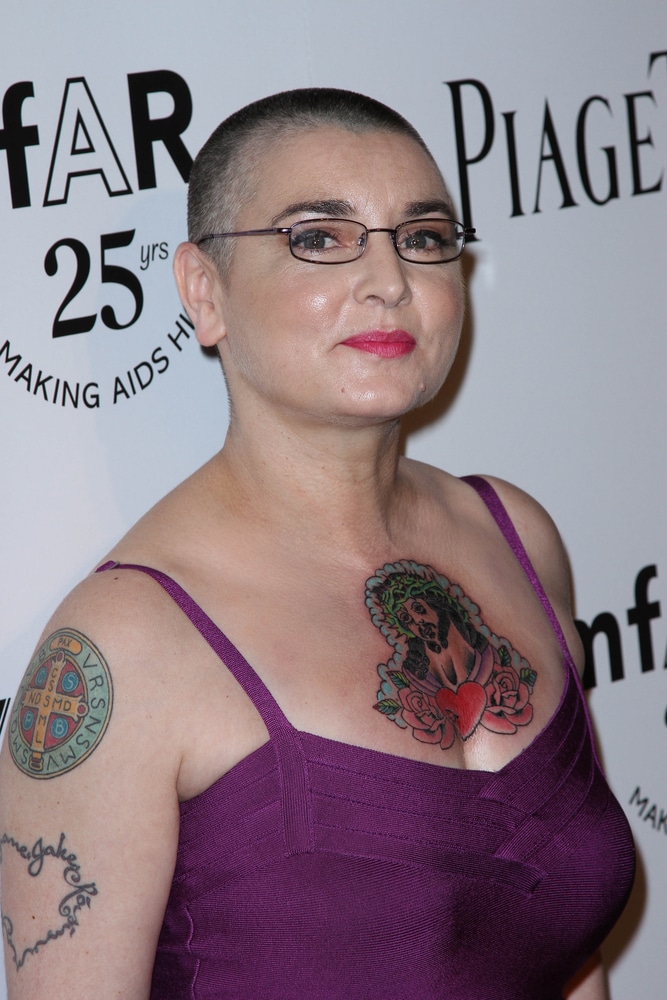 O'Connor walked so Miley, Britney, Jada, and countless other women could run, unencumbered by long hair. Some women choose to get buzzed due to health issues like alopecia or to beat chemotherapy at its own game. Others, like some actresses, do it for a role. Then there are those who do it as an act of rebellion against the importance society places on the connection between a woman's hair and her femininity. O'Connor's reasons were a bit more complex and varied depending on the reports.
According to Glamour, she told Dr. Phil in a 2017 interview that she did it because she didn't want to be seen as "pretty," explaining that her mother had a habit of introducing her to people as "her pretty daughter," while referring to her sister as ugly. She reportedly added, "It's dangerous to be pretty, too, because I kept getting raped and molested everywhere I went […] I did not want to dress like a girl. I did not want to be pretty."
While that may have been the dark impetus for O'Connor's shaved head, it may not have been why she kept it. According to CNN, the late singer told Oprah Winfrey it was a rebellion against a record executive. "They wanted me to grow my hair really long and wear miniskirts and all that kind of stuff because (record executives) reckoned I'd look much prettier. So I went straight round to the barber and shaved the rest of my hair off." Whatever the reason, it helped her become one of the most instantly recognizable female artists on the planet.
The Truth About the SNL Moment
It was the rip heard 'round the world when O'Connor, at the height of her fame, tore a photo of Pope John Paul II during her appearance on SNL in 1992. The backlash was swift and, at times, cruel, with the singer receiving criticism and ridicule, banned by organizations and events, and deemed "the face of pure hatred" by The Washington Times. While some remember that time as the end of her career, the reluctant pop star claimed in her memoir, "Rememberings," that it was, in fact, just the beginning. "I feel that having a No. 1 record derailed my career," she writes, "and my tearing the photo put me back on the right track." She told The New York Times, "I'm not sorry I did it. It was brilliant. But it was very traumatizing. It was open season on treating me like a crazy b****."
While it is currently unclear as to how O'Connor died, what is clear is that the award-winning singer lived a troubled, complicated life. However, her music and talent brought joy to millions. Based on the outpouring of love and support from her friends, family, and fans, her voice will be greatly missed in more ways than one.
Read Next:
Simply the Best: Remembering Tina Turner
Featured Women: Jamie Lee Curtis