Series: 50 Ways to Leave 40s Experience 27: Personal Shopper Services
As a rule, I don't shop in River Island. It's bright, shiny, loud and full of young trendy things. It's no place for a 49 1/2-year-old who listens to Radio 2 and wears clothes that are comfortable, cover as much flesh as possible and are easy to remove in need of emergency bladder leakage.
But then my wonderful beautician told me about personal shopper services they offer, and my ears pricked up. When she went on to tell me that there's free prosecco AND you're in a private area, I was sold and booking an appointment before you could say mutton dressed as lamb.
So armed with my lovely friend Kim, we headed into Birmingham (on a Saturday – arghhh!), found River Island and with some trepidation explained to the very friendly Personal Shopper what we liked, didn't like and wouldn't be seen dead in. To be honest, she probably had her work cut out with us. She smiled, poured the prosecco, offered us a chocolate and swept out of the lounge area with a knowing look on her face. As we sipped our drinks and chatted, we both started to relax – maybe this personal shopping service is the way forward?
>READ: FASHION OVER 50: IT'S A FINE LINE
Tanya returned 20 minutes or so later, armed with a rolling clothes rack piled high with colour. OMG, there were printed trousers – I hate printed trousers. Don't I?! She hung our clothes into our respective changing areas, ushered us in and stood back confidently. She told us to keep an open mind, try everything and be brave. Ok—suddenly shopping had gotten serious and I wasn't browsing the sale rail in Sainsbury's.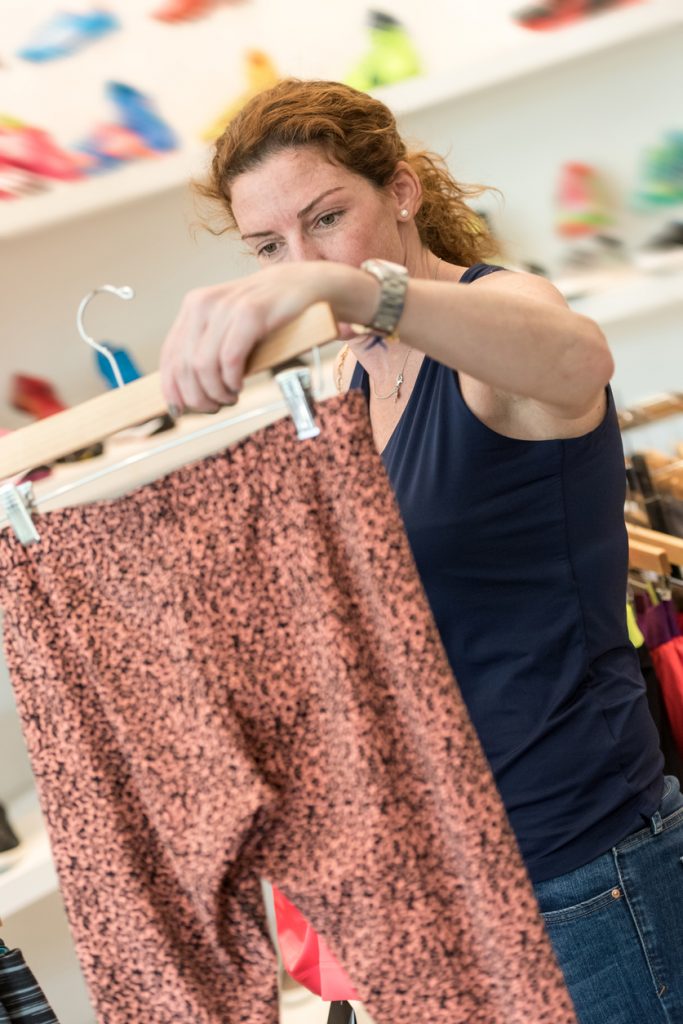 I looked at the printed trousers and purely to humour her, pulled them on, 110% convinced I would hate them. Armed with a white blouse top with a nifty side bow, I stepped back out of the changing room while Tanya tucked and shifted the top into place. And then I looked in the mirror. Oh, my goodness! They looked amazing! Like seriously fabulous, totally on trend and dare I say it, quite flattering. I was in love with printed trousers!
Kim on the other had discovered that skinny white jeans, a white camisole and the boldest fitted jacket not only knocked years off her but made her fabulous curves come to life like no other outfit every has before. She looked like one seriously hot Momma!
Spurred on by such fabulous outfits we tried on more and more – some were discarded before they came off the hanger and some got stuck getting over heads and hips, but we weren't deterred. Tanya was bouncing from our giddiness and kept returning with bolder, brighter and braver outfits – I tried a vest top on full of colour and sparkle that was open at the back. Women my age don't wear those type of tops! Oh yes, they do.
>READ:MOST POPULAR JEANS FOR WOMEN OVER 50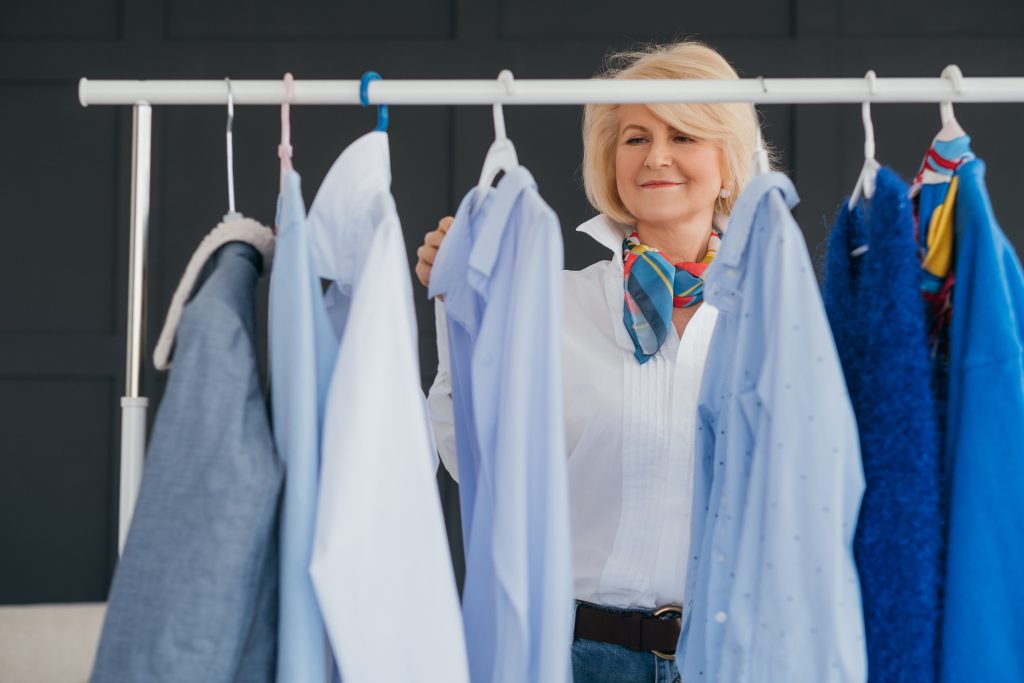 A good 2 1/2 hours later we were done with two clear piles of clothes – to buy or not to buy. As we reviewed them and checked with each other what we should be buying, burnt orange tops and tangerine blazers, (yes to both!). We enthused to Tanya what an amazing morning we'd had. We were both ecstatic with our purchases (especially the gold tops and skinny white jeans) and most definitely, 110 %, would be back to River Island in the near future.
So, ladies and gents, I seriously CANNOT recommend personal shopper services enough. It is (next to Salsa) the BEST experience I have done so far and think you should all give it a try. Not all stores are doing personal shopper services yet, but the big city ones in the UK are (London, Liverpool & Birmingham). Just book an appointment online, go along with an open mind and an empty credit card and you will have the best indulgent 'me time' ever!
Oh, and if you go to Birmingham, ask for Tanya – the woman is a miracle worker!
>See all of Jo Howell's 50 ways to leave 40s experiences