Leggings are the new yoga pants, the new pajama pants…..the new everything pants. Not only have leggings benefited from the return of the 80s that hit a few years ago in the fashion world, but they have also benefited from science and fiber technology. Take a pair of these for a spin…or a walk….or Wednesday WineDay with the girlfriends and you will be the envy of every woman who has been a victim of clenched waists, bunched-up butts and see-through fabrics. They'll be wishing they had the sense to invest in a great pair (or 3!) of quality, well-loved leggings, and will eagerly insist you tell them all your secrets!
Take a look at our Top 5 Leggings Guide below, and see what other women thought about their new besties-from-the-waist-down.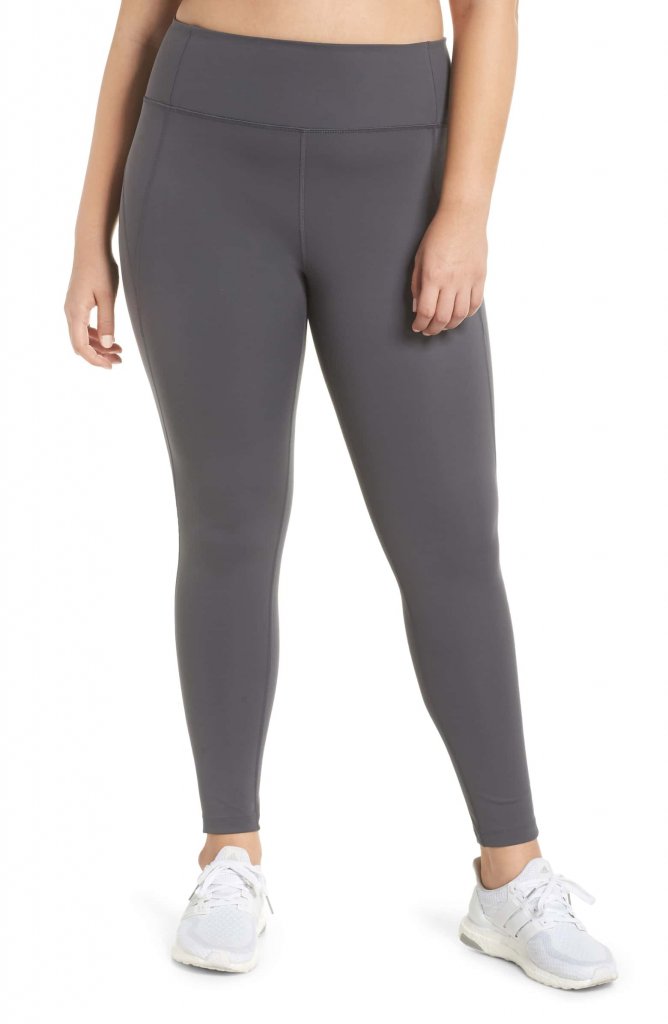 Girlfriend Collective Hi-Waist Full Length Leggings, $68
Available in sizes XXS-XXXL and 3 colors.
What Women Are Saying:
Leroux57:
I was unsure whether to order these but my usual brand was unavailable. Now I have a new brand I like even better! Not only do these feel like a second skin, they are silky to the touch and the high waist does not roll over. I can't imagine anyone being disappointed with these.
Mds622:
The best leggings I've ever worn! I have been searching for what seems like years for the perfect leggings and these are the holy grail of leggings! They are compressive, slimming, and they sculpt! I hesitated writing this review because I want them all to myself but seriously, forget the super expensive Lululemon, etc…these are life changing!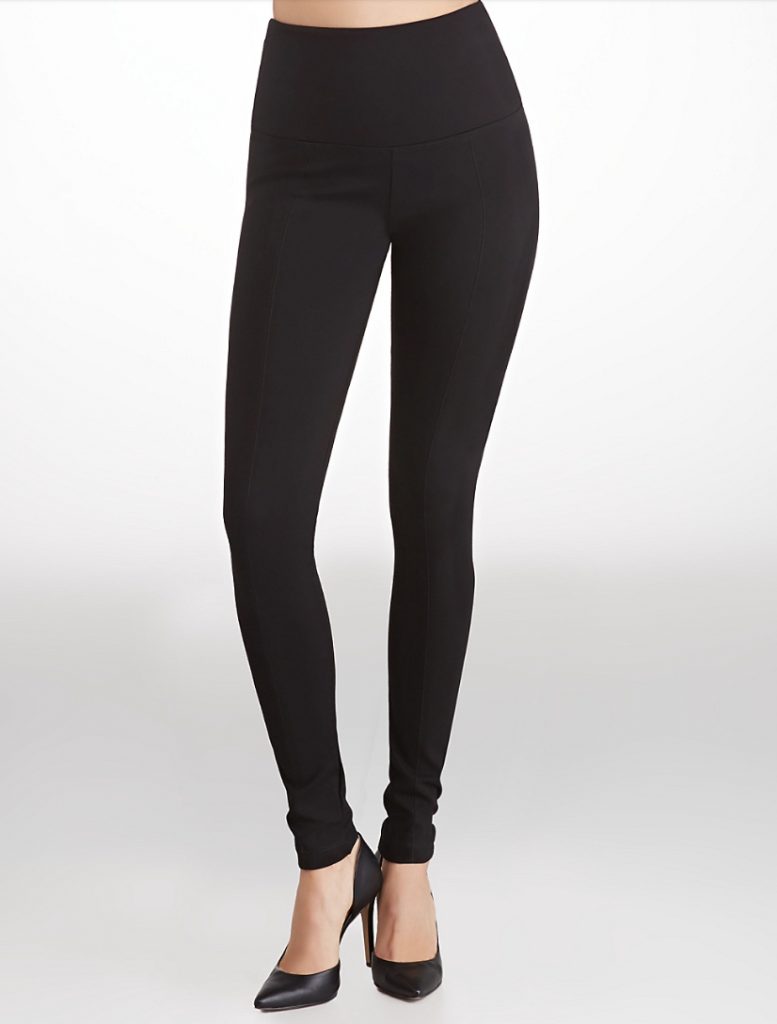 Lyssé Medium Control Ponium Control Ponte Knit Leggings, $78
Sizes XS-XL
What Women Are Saying:
I thought I could never wear leggings. I'm not obese, but I'm rather flabby with noticeable cellulite. These leggings offer an amazing amount of support! I'm going to order another pair in a different color!

I was hesitant to spend so much on one pair of leggings even at the sale price. But I now own 4 pair. These leggings are made of great fabric that doesn't sag by the end of the day. The fit is comfortable and they look great on. I have an apple shape that is often hard to fit so I wear these with tunics or long sweaters.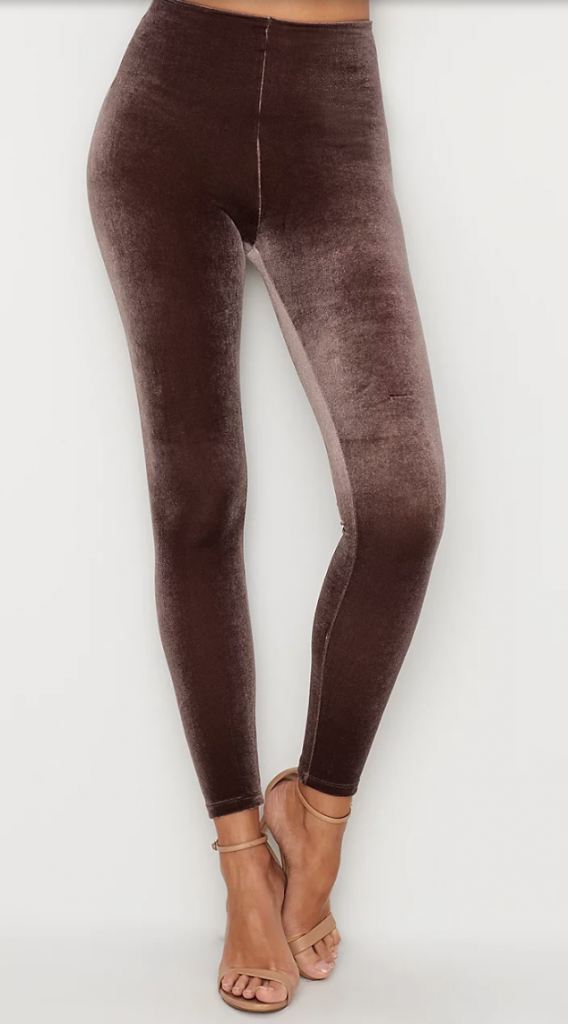 Commando Perfect Control Velvet Leggings, $67-$98
Available in 4 colors, sizes S-XL
What Women Are Saying:
Blondie519:
I cannot get enough of these! Wish they came in more colors and styles because I already own all of them. Perfect high waist and no dig top. I ordered my normal size S.
SouthernSSS:
Appear a little darker blue/navy in person but I received so many compliments! Everyone wanted to touch them! Very comfortable!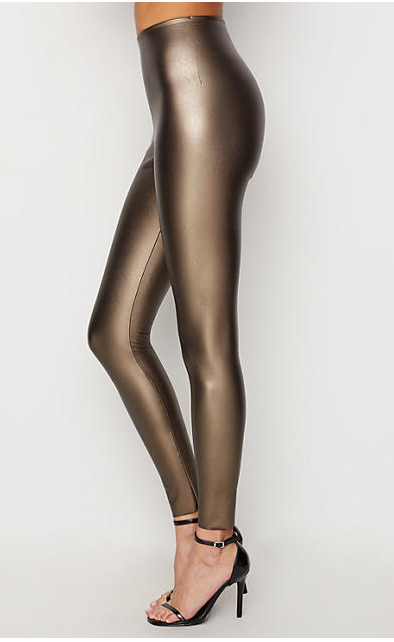 Commando Perfect Control Faux-Leather Leggings, $98
3 'Metallic' colors, sizes S-XL
What Women Are Saying:

This faux leather looks and feels very much like the real thing. The fabrication has a nice weight, not too slippery or thin. The waist of these leggings gives a nice hug against the tummy to give a smooth look, but it's still super comfortable. I highly recommend.
Melissa:
There is a reason these are a best seller! They are so amazing, super slimming and surprisingly comfortable. It's only August and I'm already ready for the cooler months so I can break these out again and pair them with a comfy oversized sweater!
2 colors, and sizes XS-XL
What Women Are Saying:
Jgoff:
I absolutely love these leggings. I have a really hard time finding ones that fit well, hold in the chub, and are not see-through and these were worth every penny! I've spent so much money on other ones that I can only wear around the house and now, finally, I can wear them out! Although pricey, these are NOT see-through and hold my 'gut' very well. They also do wonders for my tush! For reference, I am 5'6 about 155 lbs and the medium fits like a glove. I am very, very happy with this purchase. I have not washed them yet, but I will hand wash just to ensure they last a long time. If you are on the fence because of the price, just do it. It's better to spend more on one good pair then to spend it on several pairs that don't work out!
Talia:
First time I bought leggings and I love them. Fit well, comfortable and very versatile. Sorry I waited so long to decide to wear them.