Cardigans are the herald of the cooler weather that will be here before you know it. The problem is that by the time you are ready to wear one, all the good choices are low in stock and you may not be able to find your size or color so now is a great time to stock up.
As with the autumn leaves, cardigans for women come in a variety of shapes, fabrics and colors. Every woman needs one in at least four basic colors: grey, black, brown and a color of choice. From there, go the opposite of 'simple,' and purchase a few 'statement' cardigans, of which there are many! Both options allow for an understated outfit of all black, or other monochromatic combination. Let the cardigan pop on top of this sleek combo and be the focal piece. Dress it up with some chunky jewelry and booties, then walk out the door ready to face the day!
The trend with traditional cardigans for women has grown – many with lengths to the knee or below (also called dusters) and lots of patterns and florals. Some cardigans now feature a hood, which is great for saving your hairstyle from the destruction of a winter hat. Pair a longer cardigan in a color that pops below a simple trench coat in tan or black, to achieve a layering effect which allows for more expression as the winter layers become heavier and darker. Throw on a beautiful scarf that plays off that "liner color," and then do the same with your shoes for effortless mix-and-matching of all your favorite winter accessories!
Bookmark this guide to see our selections of cardigans for women all season as we continue to update it with our favorite fashion finds!
Solid Staple Cardigans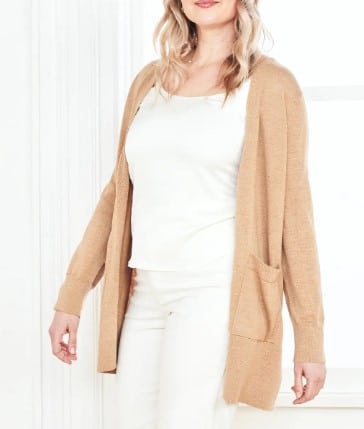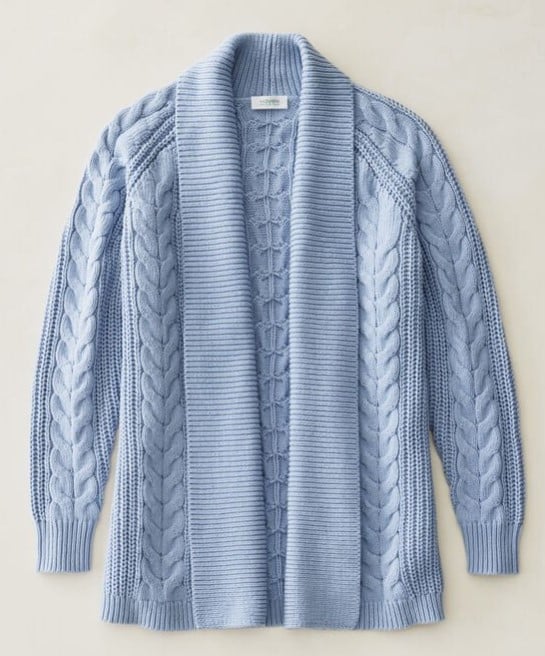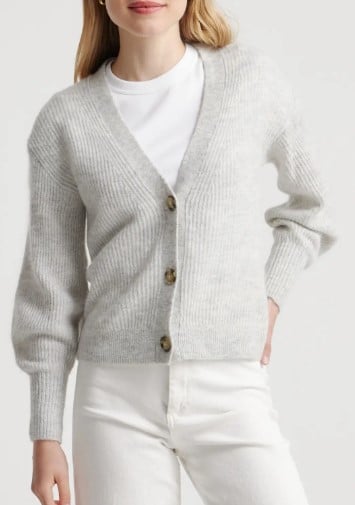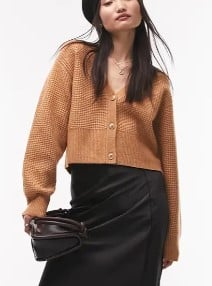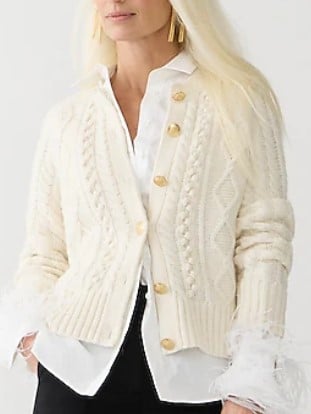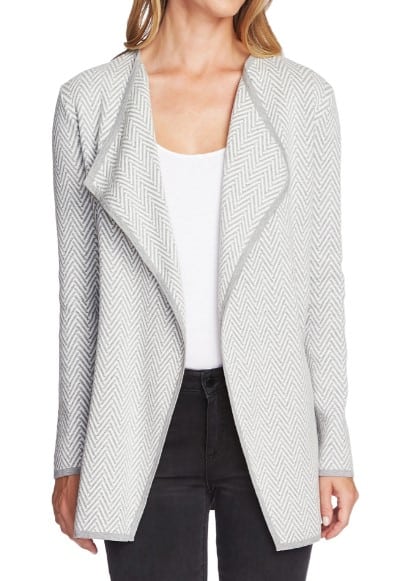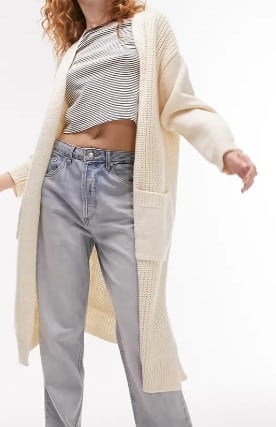 Statement Cardigans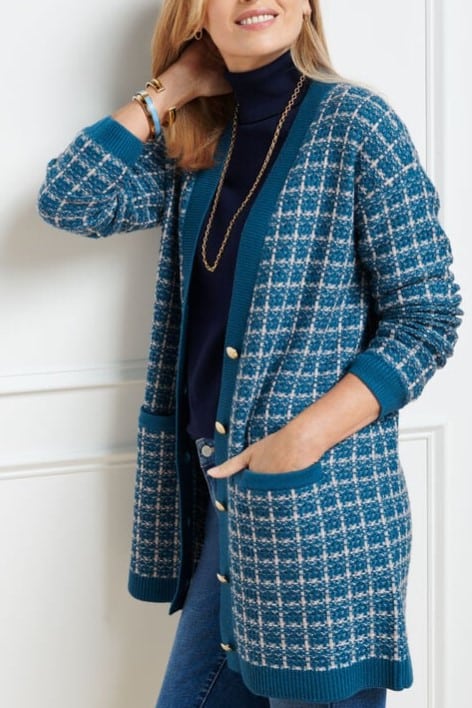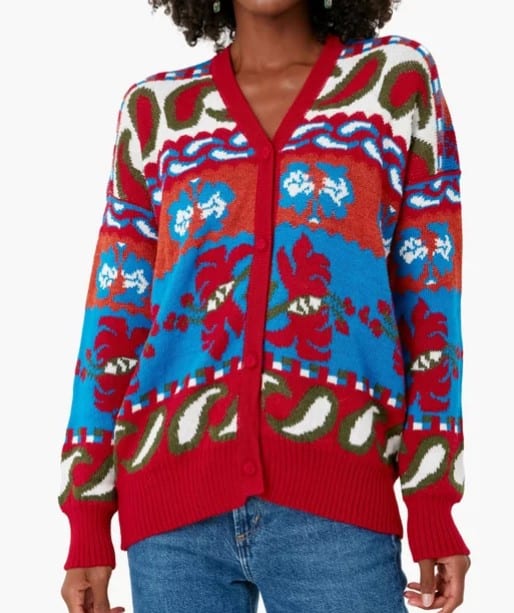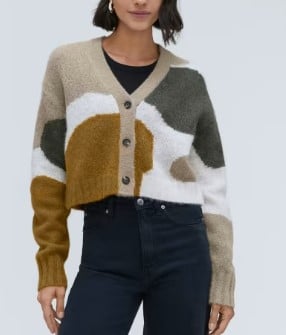 >READ: THE KIMONO JACKET – A STYLE ENHANCER FOR WOMEN OVER 50
>READ: TOP 10 TRANSITIONAL PIECES UNDER $100 FOR WOMEN OVER 50