Gillean McLeod, 62, admits being "late to the game" has been somewhat of a theme in her life. Not until age 38 did she start her still-flourishing career as a stylist for high-profile clients like Adidas, BMW, and Coca-Cola. Fourteen years later, she added a second career to her resume: model.
A friend, photographer Mark Hanauer, suggested McLeod make the jump from behind the lens to in front of it — and though she was repeatedly scouted as an early 20-something and turned down each offer, she said yes that time. "When I lived in London in my youth, I would be stopped all the time to model, but my shyness prevented any talk of that," she says, adding that a bad bout of acne reinforced her fears. "But by the time I was 53, although the shyness was still there, I cared less what people thought about me and figured they were asking me to model because they saw something they liked — and wanted — in me."
Almost immediately — in part, she says, because of the relationships she forged through styling — M Model Management took her on, and McLeod found herself squeezing go-sees and auditions between trips to costume houses and designer showrooms for her styling gigs. Then one job skyrocketed her modeling career beyond what she ever dreamed: At age 60, she shot a bathing suit campaign for H&M. "Everything really changed after the H&M shoot," McLeod says.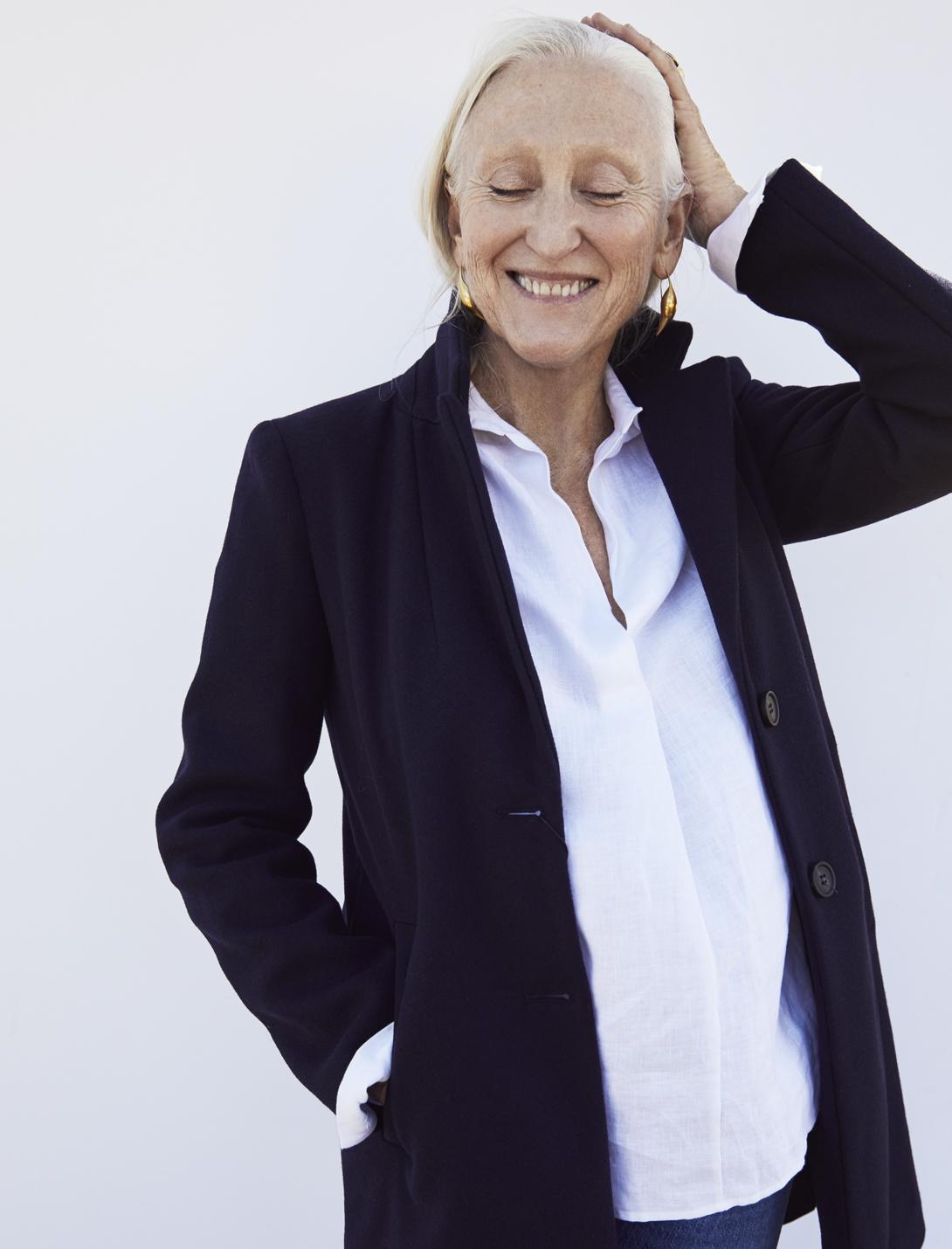 Here, she recounts how every step of her life, from her childhood in Indonesia to that fateful shoot, has shaped her confidence.
How did growing up in South East Asia and the UK influence your ideas on beauty, fashion, and health?
Both of these countries definitely had an influence on me. The beautiful women of Indonesia — their dress, their culture. Everything was colorful, magical, lush, and tropical. I'd watch my amahs rinse their long hair in rainwater they collected in buckets and then dry it in the sun while lavishing it with coconut oil. Years later, here I am with long hair and coconut oil! The UK was so different — modern with fabulous music. I watched punk come alive on the streets of London. That's when I became interested in fashion, watching the punks walking down to the World's End, to the Vivienne Westwood shop Sex. I was fascinated by them.
Did this give you a broader view of fashion and how it works in the visuals you're creating?
I traveled so much when I was young, through all the different countries and transit lounges of the world. All of these people are in my subconscious, and when called upon to dress a character, it's easy to conjure up from memory. It's certainly a worldview.
>READ: TRAVEL ON A BUDGET LIKE A PRO
Then you moved to L.A. in 1978, when wellness wasn't quite what it is now, but there's always been that SoCal lifestyle.
is now an industry! Aerobics is a distant memory, but it stands out in my mind as the fitness craze in the early '80s. There's something for everyone — activities I'd never heard of back then, but here they are now: Pilates, kickboxing, cardio barre, etc. I feel it's important to keep fit for my job. Most models hit the gym daily and add various hikes and runs into that routine; it's expected. The hours are long, and I spend a lot of time in the car driving from costume houses to shops, or to auditions, so I need to stay active with all that driving.
What made you switch careers to fashion styling at 38?
Working in the clothing industry for years, styling was a natural progression. It never suited me to be in one place day after day, and this allowed me to be creative, have days off, and work on my own schedule. It's most rewarding to work with different ad agencies and photographers for every project, which allows my creativity to develop and be expressed.
As a stylist, you're behind the lens. As a model, you're the subject. Do you feel as comfortable in front of the camera as behind it?
At first it was very difficult — especially in the digital age where one can see the images fly by on the computer monitor. It's hard not to think: "Yikes, is that what I really look like?" Now I feel different: I can tell which photographers are able to light their sets properly, the good styling, the good hair and makeup. I'm also more comfortable with the fact that I was picked for a reason. If I'm on set it means I made it through the initial casting, the callback, and the inevitable discussion behind it all.
Do you feel like your age allows you more agency as a model on set?
I think my experience behind the camera as a stylist has given me more confidence to be comfortable in front of the camera. I'm very aware of the roles people play. At this age, I find I'm treated with a great deal of respect; clients and agencies are very curious about my life. However, my job is to satisfy the brand I'm promoting, and sometimes the work is difficult — that's just part of being a model.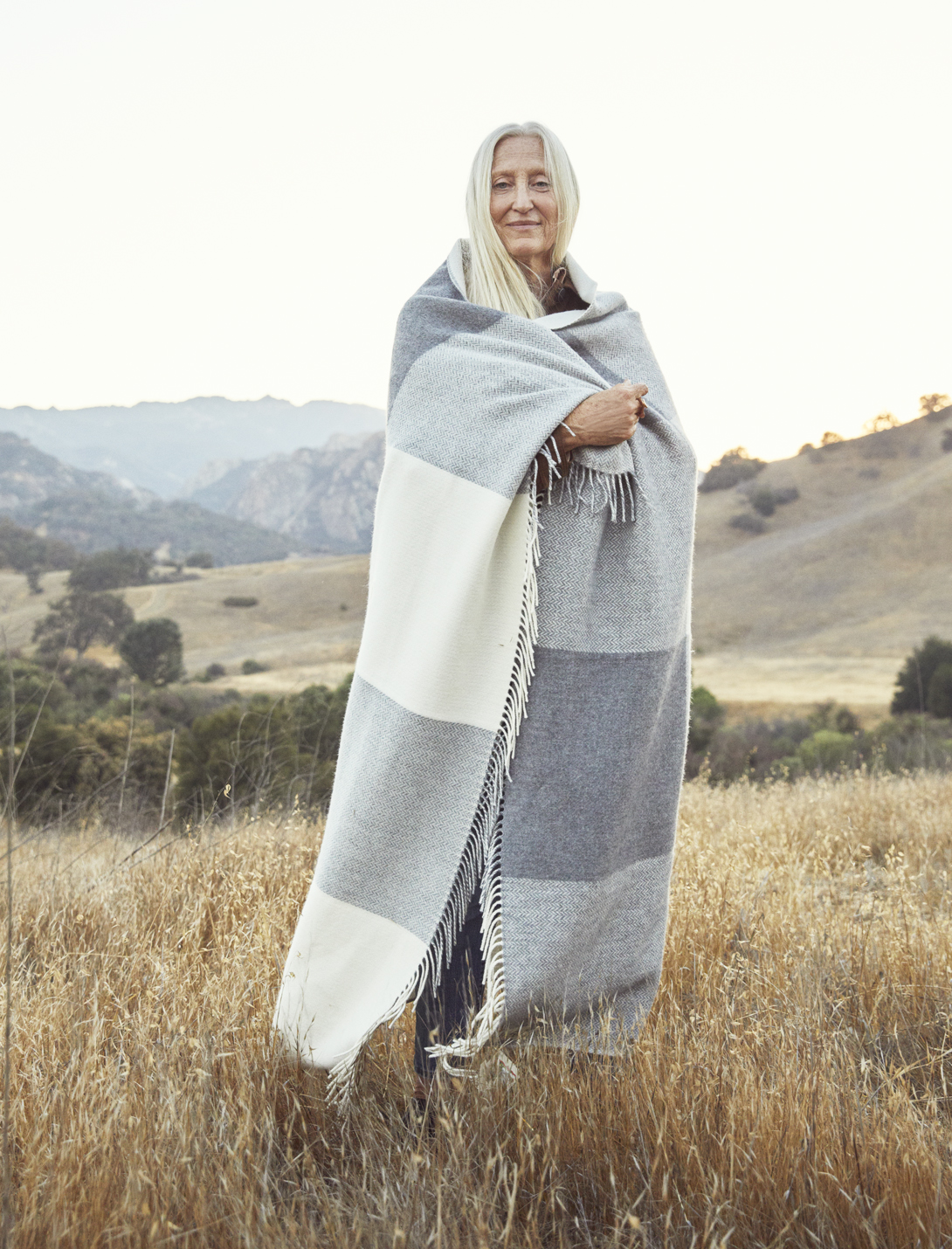 How has modeling changed your views on aging?
we all will discover. Most of the time it's not on my mind.
The media covered the 2016 H&M swimwear shoot breathlessly. What was that like?
The photographer didn't want any hair or makeup, which was different for me (on set) and actually very freeing. There was no way to tell that this shoot would be any different than all the others I'd done. But when the story came out I remember waking up in the middle of the night with my phone blinking like fireworks. All over the world people were looking at the spread. In Indonesia, the story made it to a blog where 47,000 people liked it and were amazed that not only was I a grandma, but that I had grown up in their country and could speak a little of their language! Fashion magazines, newspapers, Time — they all picked it up and reported on it. It was astonishing, and I really got a kick out of it.
There seems to have been a shift toward older models in advertising. Do you feel like you've had a hand in that?
I do feel as though I had a hand in helping along the older models. For the H&M campaign, I portrayed not only in a swimsuit but also without makeup. That made the difference. It's freeing. One doesn't always have to be in makeup with her hair done to be attractive.
What's your advice for women about feeling confident in a swimsuit?
Magazines have made it so women struggle with swimsuits. When I was growing up, all of the moms in Malaysia were out in bathing suits. Be they big or small, no one cared at all. Now I see ladies covered up and I wonder why. But I really believe this attitude is changing; there's a big movement to embrace your body no matter your shape, and that's a good thing. Supermodel Ashley Graham has made it so easy for women to accept themselves with her new swimsuit line for sizes 10 and up — not to mention, she casts models of all shapes to show off the suits.
What's your advice for women who may feel scared or complacent about changing careers later in life?
Don't let anyone tell you that you can't do something. It's an adventure to try something new. Nothing lost, nothing gained. I had no idea that modeling would become a second career, but I put in the work. All of those thousands of go-sees that I didn't book — it's not a career for the fainthearted — but I plugged away. And then H&M hit, followed by two Vogue shoots, then runway jobs and two beauty campaigns … It's a blast. It all boils down to hard work.
>READ: SECOND ACT CAREERS: WORK IS NOT A PLACE
What do you do to keep healthy and fit? How has that shifted over the years?
I keep fit because it keeps my brain cheery. And staying fit allows me to model and to work 14-hour days as a stylist. I love my weekly Pilates classes, and I have a Reformer at home. But swimming is my biggest joy, and I do it several times a week. I've also added yoga to my routine to build up some muscle, as well as weights, which have become more important now that I'm in my 60s.
Do you have words of wisdom for women over 50 who may feel stagnant with their fitness?
The secret at this age: Switch it up. The hormonal changes are inevitable; they affect everything. I gave up alcohol in my mid-50s because the migraines associated with it were so debilitating, and that helped a great deal. I find my biggest challenge is muscle loss, so that's why I am on the yoga mat every day. And, yes, I have to make time to do these things, so I get up early and exercise before work. Some days my brain is saying no, but I make myself go. Today, I plan to swim for an hour, go for a walk, and then a casting.
>READ: HOW TO GET STARTED WITH SWIM WORKOUTS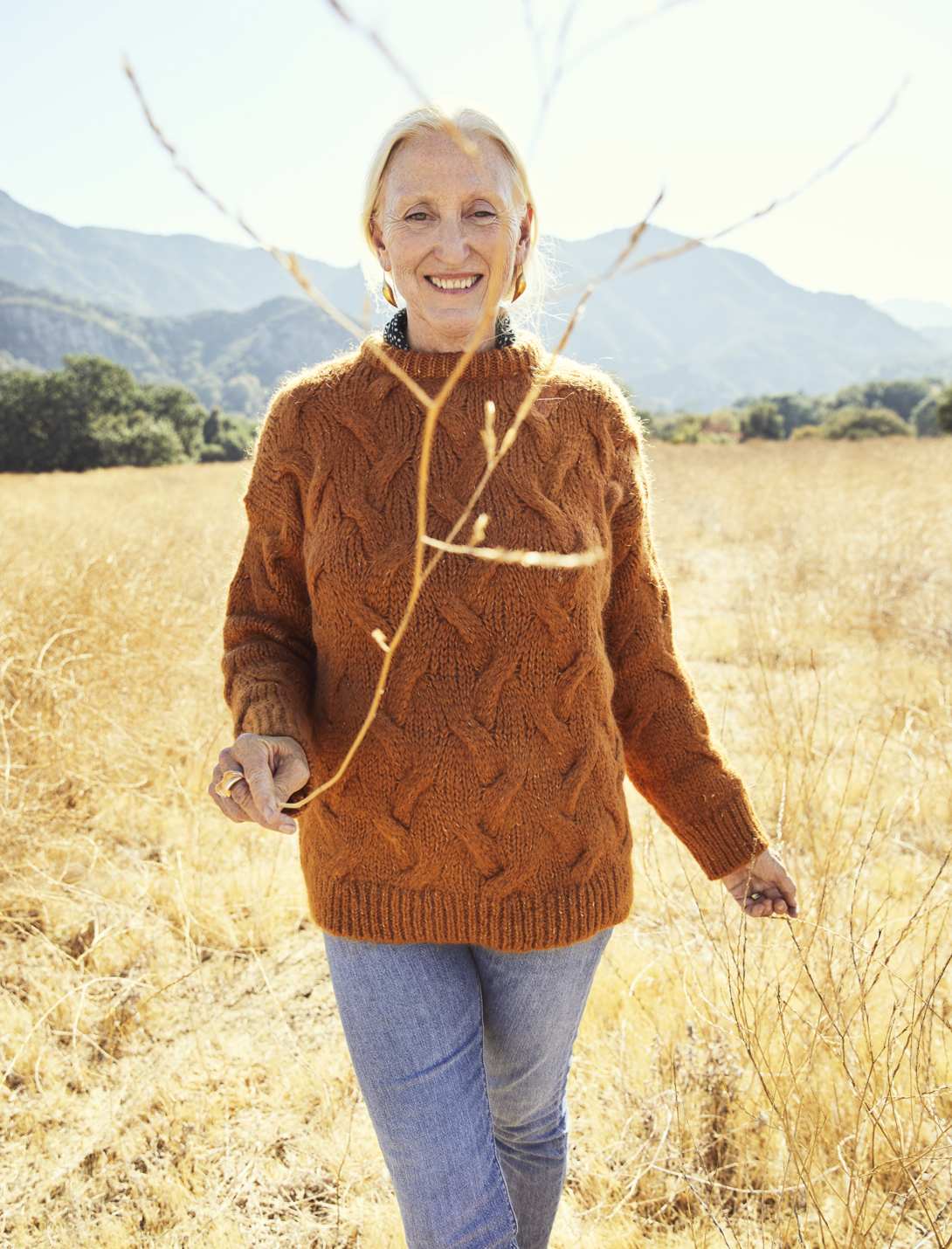 How does fashion figure into your everyday life? Are there pieces/designers that make you feel great?
Clothes are really a joy for me. I shop sales, have a few designers I've collected over the years. My closet isn't enormous, nor is my shoe collection, but I believe in buying timeless pieces that I can mix and match forever — like those from Comme de Garçons, Dries van Noten, Rick Owens, and Maison Margiela.
>PRIME PICK: A DESIGNER WARDROBE FOR ONLY $30
What does aging gracefully mean to you?
Just be you. I dress how I want, I do what I want, I pay no attention to the birthdays or rules, and right now my health is excellent so it keeps on going. There is nothing one can do to stop the passing of time, so accept it, love it, and embrace it.
If you could offer one piece of advice to Prime Women readers, what would it be?
My message to all women after 50 who are going through the massive changes that affect us later in life — hormones, divorces, etc. — don't be afraid. Don't be afraid to be alone, either. I've been single for 10 years. Life is still magical and fun, and there's so much more to explore. Try new things, take a class, travel, and, above all, be yourself.
Photos: Williams & Hirakawa
>READ: 5 TIPS TO EMBRACE CHANGE>READ: MATURE MODELS GRACING THE CATWALKS