Fall is here. No denying it. Even if you live where it should be getting cooler by now… and hasn't, you still know it's coming because work has kicked into high gear and someone has already mentioned where they are going for Thanksgiving!!! What's next? Christmas music playing in the stores? We hope not but it is time to turn your attention to what you might be adding to your fall wardrobe as the air gets chillier.
Unless you have buckets of money, you probably don't want to invest in a new fall wardrobe. However, if you love fashion (and who doesn't?), you'll want to look somewhat on trend for fall. Fortunately, with just a few purchases, you can totally update your look and continue to win the best dressed award at your office or social club or (at least be an honorable mention).
1. Animal Prints
If you thought animal prints had run their course, you've just flunked your fashion IQ test. They've gotten to be an even bigger trend showing up on just about every item of clothing and accessory. While a nice snake pattern in a blouse or dress can be a great look, it's easier (and cheaper) to use animal prints in your accessories – think belts, scarfs, watch bands, etc. Two of our favorite looks we've seen this fall are leopard booties and small handbags. Invest a lot (Christian Louboutin anyone?) or a little and you'll still have just the right touch of animal magnetism going for you!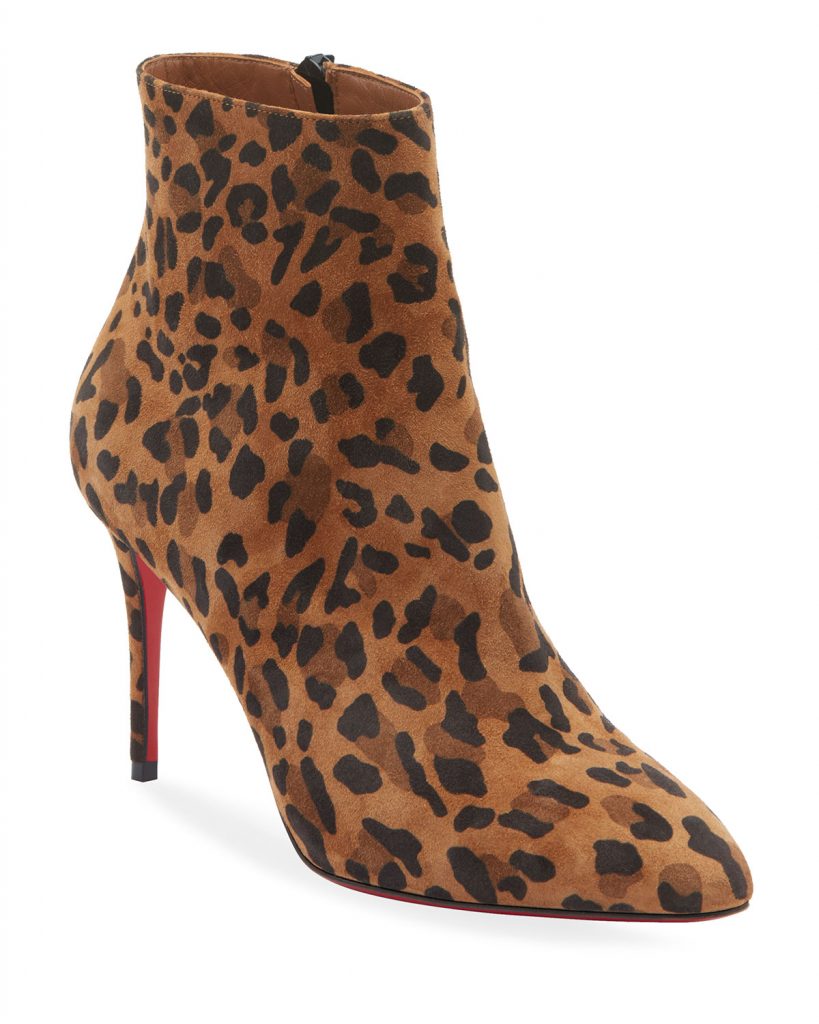 Christian Louboutin | Eloise Leopard Red Sole Bootie | $995
Similar Options:
(up to 30% off with code FALL19)
Soft Surroundings |Lozita Booties | $195
Nine West | Square Heel Honor Booties | $149
Rack Room Shoes | Limelight Bootie | $70
>READ: BOOTIES FOR THE OVER 50 WOMAN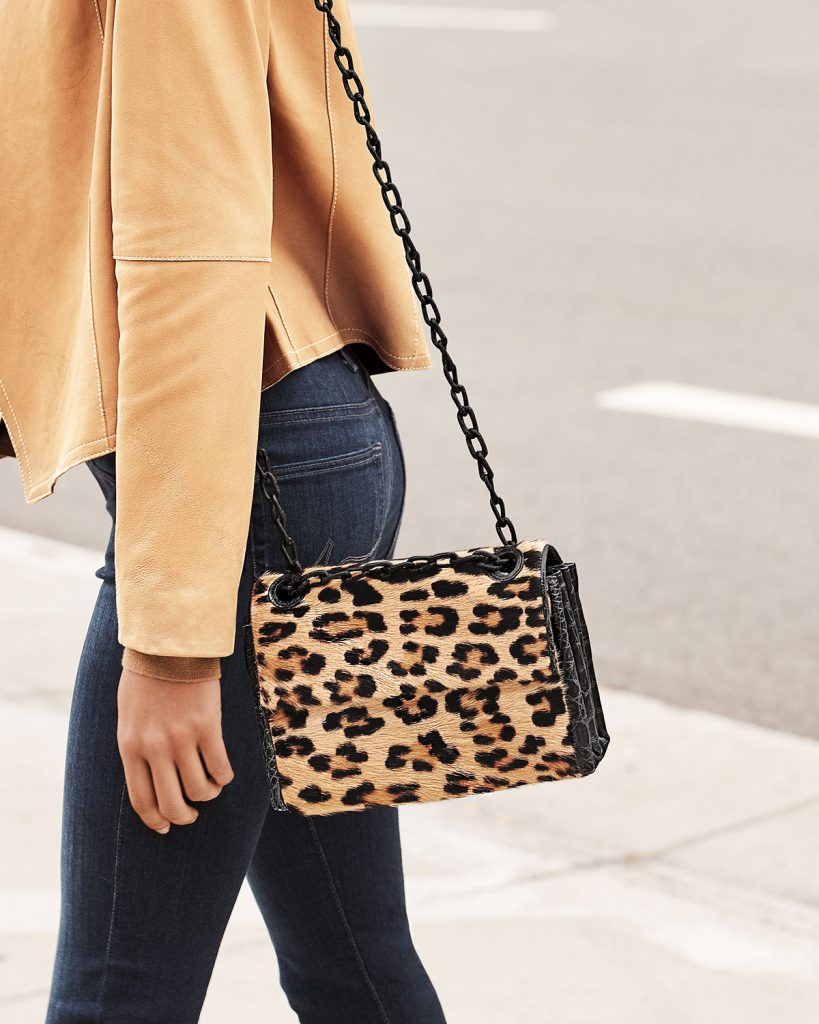 Nancy Gonzalez | Small Leopard Flap Shoulder Bag | $2,450
Similar Options:
Michael Kors | Whitney Leopard-Print Calf Hair & Leather Bag | $248
Patricia Nash | Leopard Asher Clutch | $99
>READ: BEST HANDBAGS FOR FALL AND WINTER
2. Leather Blazer
A leather jacket is a staple and you most likely already own one. However, a leather blazer can be even more versatile. Not only can you wear with your jeans, but a blazer adds a more polished look than a jacket when paired with a skirt, pant or dress. Now that leather has gotten so much more supple than when we all first started wearing leather, a blazer is actually comfortable. Don't want to invest several hundred dollars? Take a look at the vegan leather below.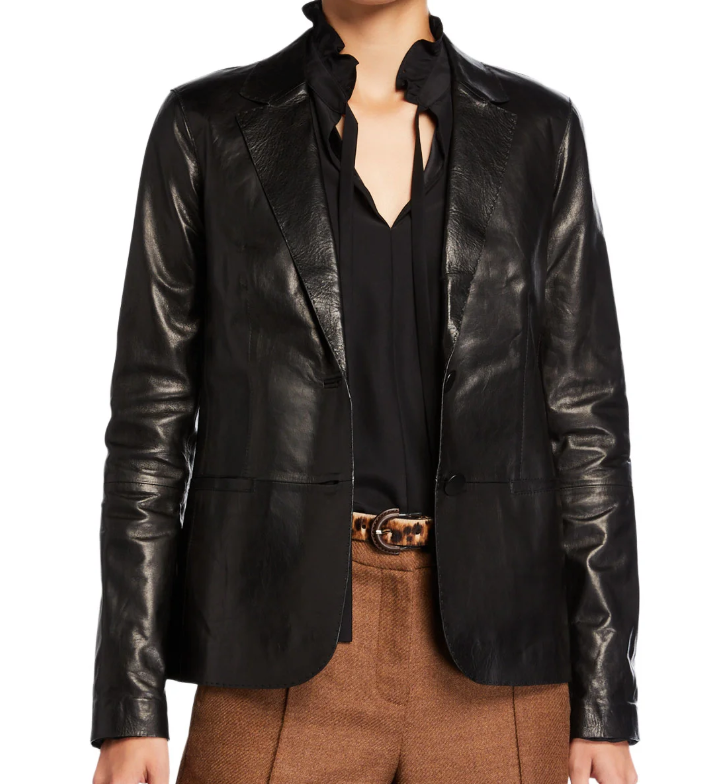 Lafayette 148 New York | Two-Button Glazed Weightless Lambskin Jacket | $1,298
Similar Options:Nordstrom Signature | Leather Blazer | $280 (Was $700)Blank NYC |Vegan Leather Long Double Breasted Blazer | $106>READ: HOW TO WEAR LEATHER THIS YEAR AND LOOK MODERN AT 50+
3. White Coat
Remember when we didn't wear white after Labor Day (or at least we were told not to)? You have to wonder who comes up with these inane rules. Well, the fashion gods have now spoken and said not only is wearing white after Labor Day okay, it is now highly fashionable! We do love a white coat because it goes with literally everything, and like black, it provides a great backdrop for a colorful scarf to give your look some pizzazz. Choose one with some style like these white jacket options.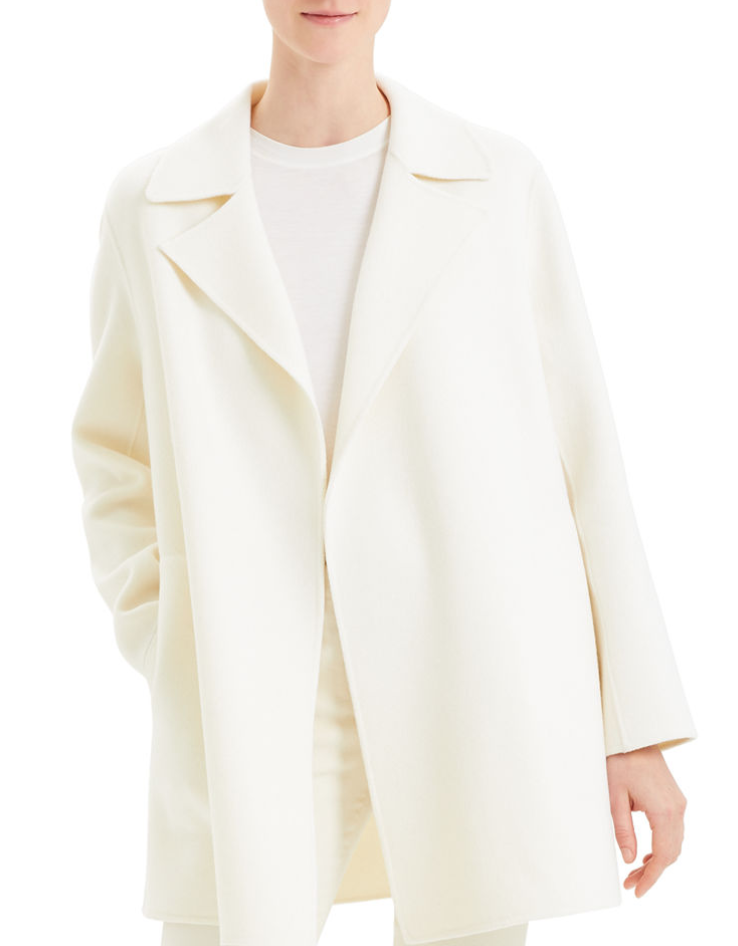 Theory |New Divide Wool/Cashmere Coat | $695
Similar Options:
All Saints | Jetta Coat | $498
Soft Surroundings | Saville Topper | $90
4. Printed Scarf/Wrap
We love the versatility of an oversized, printed silk scarf. Not only do they add a splash of color to a suit, dress or even a plain white T-shirt and jeans, but they serve as a great wrap in the evening. A little black dress can take on a whole new life with a colorful scarf draped around your arms. You may own several great scarves already but take a look at the fall selections. It's a fairly inexpensive way to give your wardrobe an update. The St. Piece below is a little pricey but the weight on this one, truly makes it a warm wrap. And it's reversible!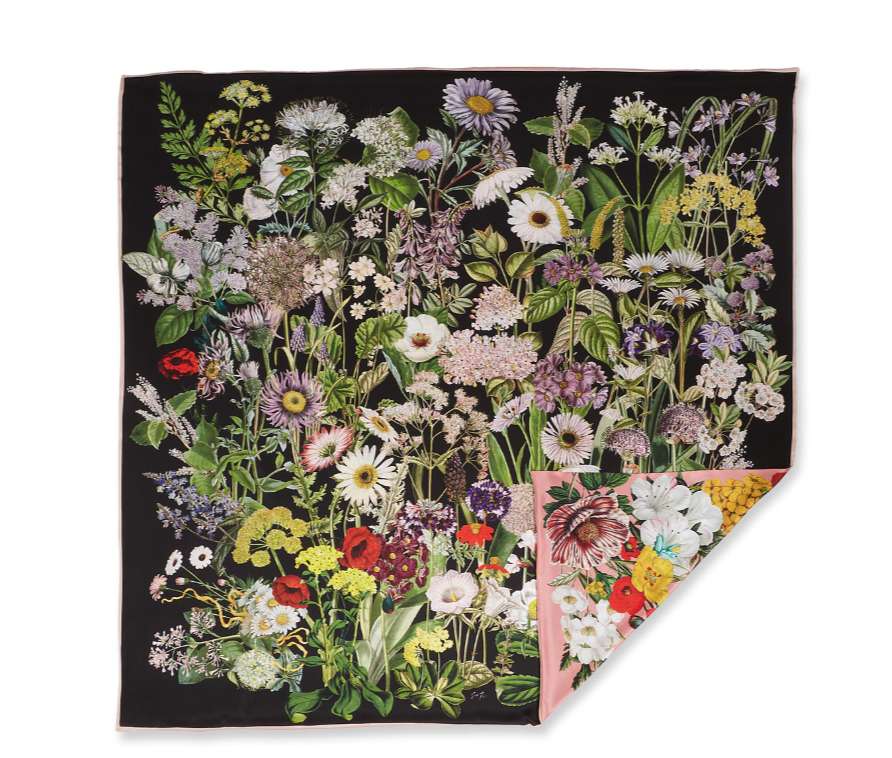 St. Piece | Jessica Double Sided Silk Scarf | $315
Similar Options:
All Saints | Leppo Fleurier Silk Scarf | $150
Ann Taylor | Floral Scarf | $60
Tolani Frida Printed Scarf $52
>READ: SCARF PRINT FASHION – A TREND WOMEN OVER 50 EMBRACE
Adding just a few carefully chosen pieces to your fall wardrobe can extend the classics, like turtlenecks, wide-legged pants, pleated midi shirts and silk blouses.
>SUBSCRIBE: to the Prime Women YouTube channel for beauty and fashion updates every Thursday.