Learning how to take care of our skin as we age can be a tricky issue. We always look for products that can help with wrinkles, age spots, moisture, and overall skin health. But some ingredients only work their magic for certain skin types and ages. But we have some good news — using Niacinamide for skin can help with multiple issues, and it's even great for all ages.
What is Niacinamide?
Niacinamide is a form of vitamin B3 that is found in green leafy vegetables, eggs, beans, and fish. Topical Niacinamide is generally available in serum or moisturizer products and offers a wide range of skincare benefits that is fantastic for nearly any concern.
So Why is Niacinamide Good for Mature Skin?
We all have different skin types and skin care concerns. It can be difficult to find one product or ingredient that is good for a multitude of skincare concerns. Niacinamide rarely causes skin irritation and is beneficial for so many issues.
6 Benefits of Niacinamide for Your Skin
1. Lightens Age Spots
We would all love to have a brighter complexion free of age spots. Some research has shown that Niacinamide can lighten darkened skin spots when applied twice daily.
2. Reduces Lines and Wrinkles
Niacinamide can help reduce lines and wrinkles by boosting collagen production. A study published by The National Library of Medicine states that subjects with signs of aging applied 5% Niacinamide to half of their face twice daily for twelve weeks. As stated on the site, "Analyses of the data revealed a variety of significant skin appearance improvement effects for topical niacinamide: reductions in fine lines and wrinkles, hyperpigmented spots, red blotchiness, and skin sallowness (yellowing)."
3. Clears Complexion
Niacinamide is a great anti-inflammatory ingredient that helps to reduce the size of pimples and breakouts. In a 2017 study, Niacinamide was shown to significantly decrease acne and breakouts.
4. Improves Rosacea Symptoms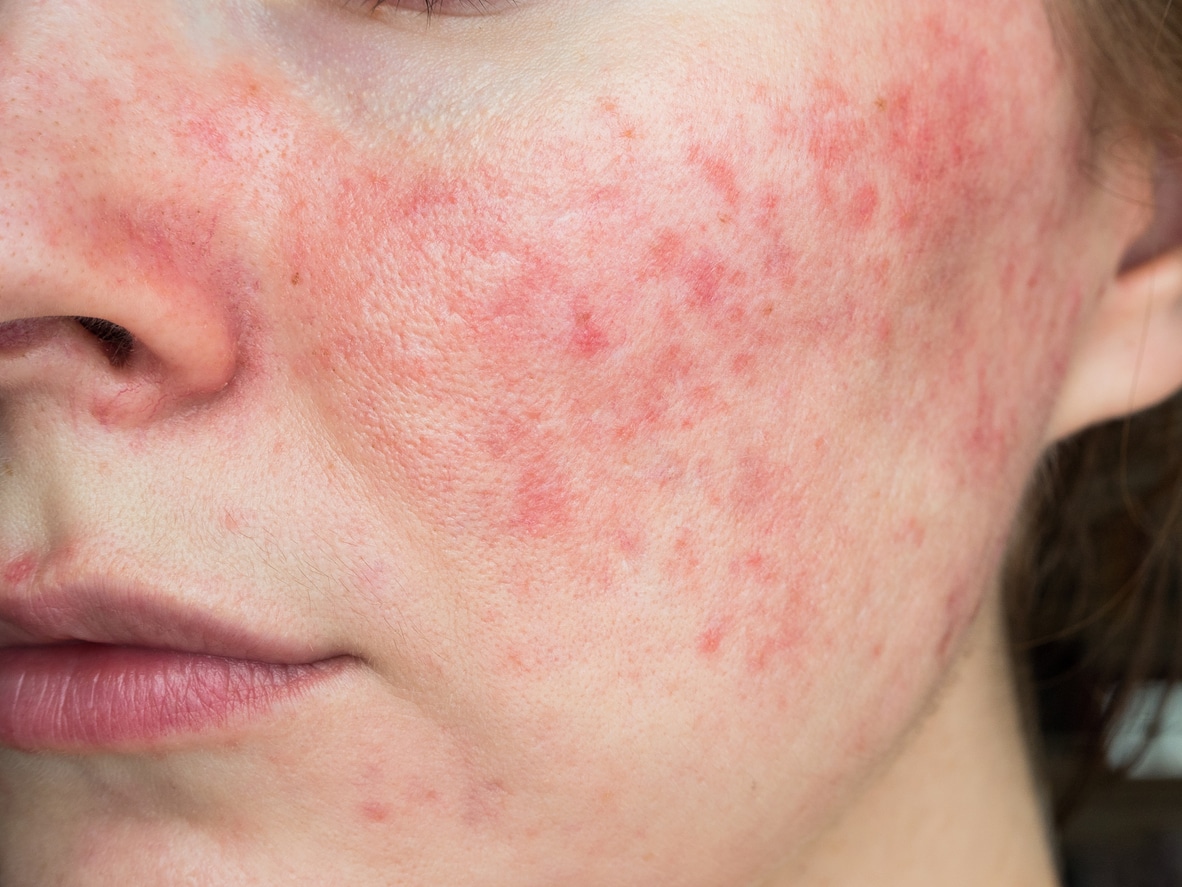 Symptoms of rosacea include red patches and dry skin. It can be difficult to find skincare products if you have rosacea due to product sensitivity. Niacinamide is generally safe for all skin types and has been shown to help relieve skin irritation and redness.
5. Reduces the Appearance of Large Pores
Niacinamide reduces large pores by increasing skin elasticity. It can also reduce pore size due to its sebum regulation properties. Sebaceous glands are microscopic glands in the skin that opens into the hair follicle and secretes an oily substance. By regulating these glands, the pores are able to close much more easily.
6. Helps Protect Against Skin Cancer
Exposure to UV radiation is known to increase the chance of skincare by damaging the DNA in skin cells, so protecting our skin against skin cancer is very important as we age. Niacinamide has been shown to reduce the risk of developing melanoma.
The Best Niacinamide Skincare Products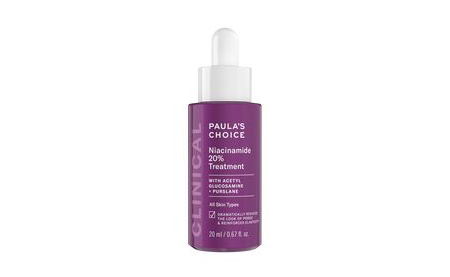 This highly concentrated Niacinamide (vitamin B3) serum effectively tightens and minimizes the look of sagging pores and rough bumps caused by age or sun damage.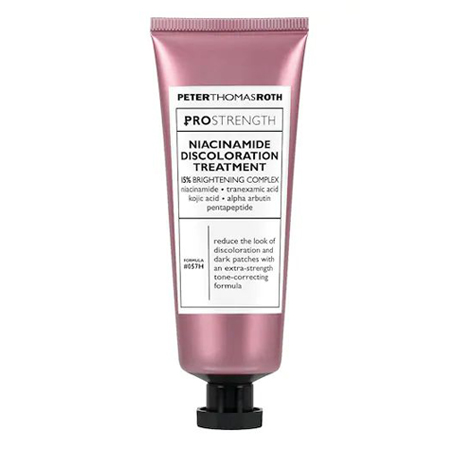 This intensive, expert-level formula is powered by a cutting-edge 15-percent Active Brightening Complex to help reduce the look of discoloration and uneven skin tone.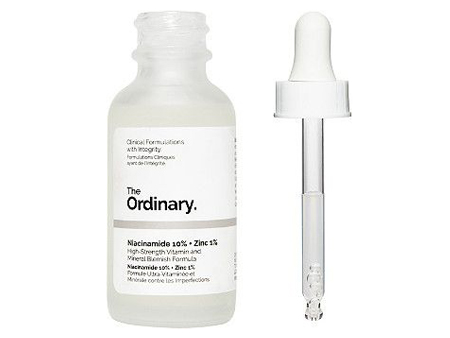 This budget-friendly serum can reduce signs of congestion while balancing visible sebum activity.
The Takeaway
Niacinamide is a great choice for mature skin. By lightening age spots, reducing wrinkles, eliminating blemishes, improving rosacea symptoms, reducing large pores, and protecting against skin cancer, you can feel confident that it will help address your skincare issues. Remember to consistently apply the product. And be sure to keep a close eye on your skin for several weeks before determining if you are seeing benefits.
When looking for skincare products that contain Niacinamide, read the ingredient label, and avoid ingredients such as parabens, artificial scents, and other harmful ingredients. Many times products will say that it contains vitamin B3, but Niacinamide must be listed on the ingredient label.
Niacinamide is generally safe. But it's important to remember that all skin is different, and you should do a patch test to ensure that your skin is not sensitive. Product application varies, but generally apply it morning and night to achieve optimal results.
Read Next:
5 Must-Have Benefits In Every Good Skincare Routine
Best Face Exfoliator for Mature Skin