If you want to achieve naturally glowing skin, exfoliation should be a central part of your skincare routine. And if you're a skincare enthusiast, you already know that acids are a popular choice for removing dead skin cells and brightening your complexion. Two widely-regarded skincare acids include alpha-hydroxy acids (AHAs), like lactic acid and glycolic acid, and beta-hydroxy acids (BHAs), such as salicylic acid.
Another type of acid proven safe for your skin is azelaic acid, which belongs to a category known as dicarboxylic acid. Azelaic acid continues to fly under the radar, but that doesn't mean you should immediately discount the ingredient. In fact, it may be one of the skincare industry's best-kept secrets to achieving younger, more radiant-looking skin.
Azelaic Acid is a Naturally-Occurring Skincare Ingredient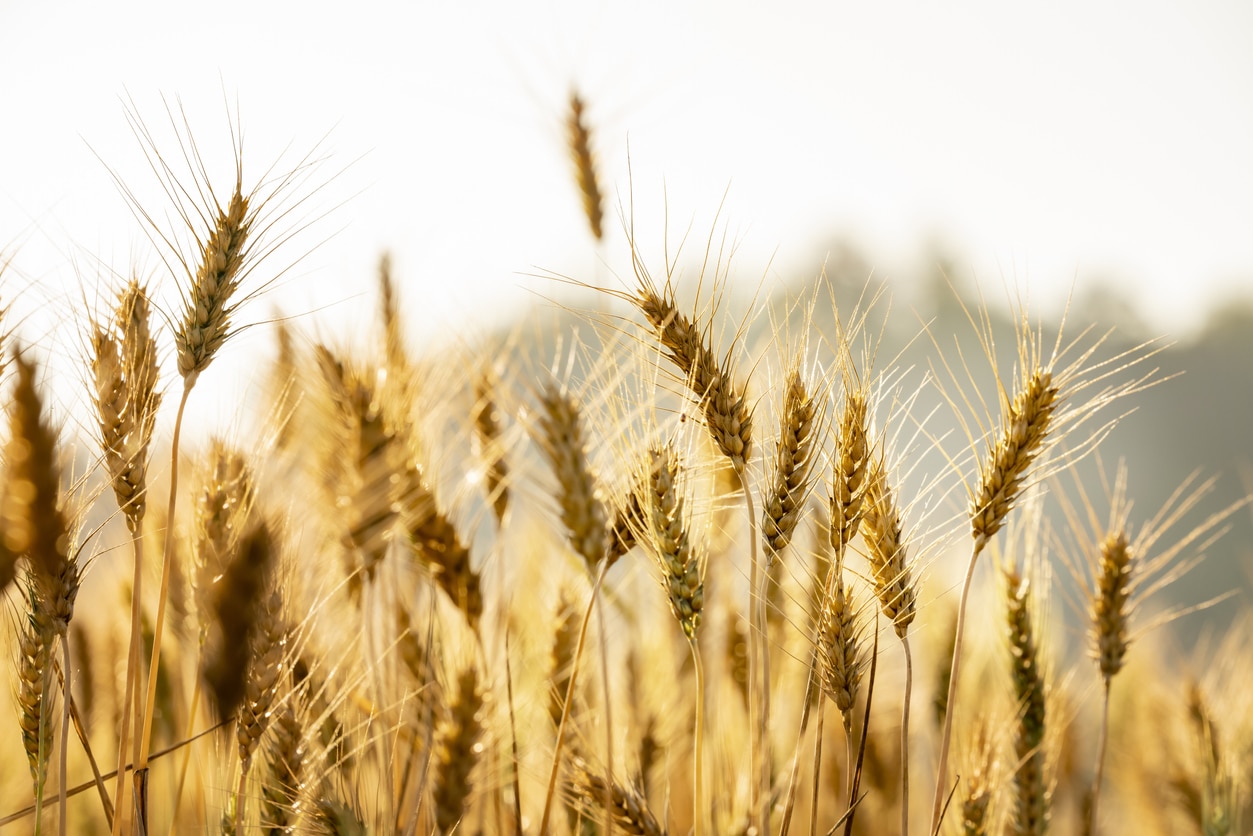 Naturally found in grains, including wheat, rye, and barley, azelaic acid is a topical medicine that treats a variety of skincare concerns. As an antioxidant, it protects the skin by fighting free radicals, which can calm inflammation. In addition to its antioxidant properties, it's also a powerful antibacterial agent.
Azelaic acid is a leave-on exfoliant that comes in a cream, gel, or foam. Some over-the-counter products contain the ingredient, and a medical provider can prescribe the medication at higher strengths.
Why You Should Add Azelaic Acid to Your Skincare Routine
Due to its antioxidant and antibacterial properties, azelaic acid is an excellent choice for aging skin. Adding the product to your daily skincare regimen can provide the following skin benefits.
Treats rosacea:

Rosacea becomes more common as we age, often appearing between ages 30-60. Azelaic acid can reduce the swelling and redness associated with the condition.

Reduces the appearance of dark spots:

Hyperpigmentation causes darkened spots on the skin that can vary in size and make the skin appear uneven. Azelaic acid can lighten these spots and improve skin texture.

Fights bacteria that cause acne:

There are two ways that azelaic acid works to fight acne: by reducing keratin production, which is a substance known to clog pores, and by directly killing bacteria on the skin.

Provides mild exfoliation:

Azelaic acid may not be as strong of an exfoliator as most BHAs and AHAs, but it does provide gentle exfoliation to boost tired, dull skin.
Since azelaic acid is a mild acid, most people generally tolerate it well. However, depending on your skin type, you may notice tingling, itching, or dryness when you start using the medication. These symptoms typically reside on their own after the first few weeks.
Top Azelaic Acid Products Recommended by Skincare Experts
"The Ordinary Azelaic Acid Suspension is a super-affordable cream that is hydrating and comfortable on the skin," says Dr. Tsippora Shainhouse, board-certified dermatologist at SkinSafe Dermatology and Skin Care. The formula is designed to treat dull, uneven skin, as well as acne. In addition to its benefits, the product is vegan, cruelty-free, and formulated without parabens, sulfates, and phthalates.
Paula's Choice 10% Azelaic Acid Booster is another option that is affordable and effective, according to Dr. Shainhouse. "Combined with salicylic acid, it is a great option for oily or acne-prone skin types," she explains. The plant extract, licorice root, is another primary ingredient that plays a role in brightening skin and reducing redness.
Dr. Anna H. Chacon, a board-certified dermatologist who serves on the advisory board for Smart Style Today, recommends a Spain skincare line called Sesderma, stating its products are backed by substantial dermatology research. The Azelac Ru Facial Cleanser contains 10% azelaic acid and can be used 1-2 times per day to control hyperpigmentation and even out skin tone.
Dr. Dendy Engelman, a board-certified dermatologic surgeon at Shafer Clinic, recommends Glo Skin's Beauty Brightening Serum for addressing uneven skin tone and dark spots. The formula contains a unique blend of three key ingredients: alpha-arbutin, lactic acid, and azelaic acid, which work together to exfoliate dead skin cells, re-texturize, and brighten your skin. And unlike many other skincare products designed to target hyperpigmentation, this serum is hydroquinone-free.
Epionce Lytic Tx comes in four different strengths and combines azelaic acid with the well-known exfoliant salicylic acid. The formula is perfect for normal-combination skin, and it is clinically proven to reduce redness and smooth skin texture when combined with other Epionce facial products. Sydney Givens, a board-certified PA-C and founder of Skincare by Sydney recommends adding the 10% strength to your anti-aging skincare routine.
In addition to azelaic acid, vitamin C is another powerful skincare ingredient that helps fight hyperpigmentation. Check out the skin benefits of vitamin C, along with our favorite vitamin C products.
Read Next:
5 Must-Have Benefits In Every Good Skincare Routine
13 Best Vegan Skincare Products