If you could score an all-encompassing, affordable beauty product, it would become your new holy grail. Here's everything you need to know about Albolene Moisturizing Cleanser from benefits to cost and uses.
When I was younger, I remember watching my mother do her daily beauty routine. It always included Pond's cold cream (now, there's a blast for the product past!). She'd use it to remove her makeup at night, put a small amount on in the morning, and even use it for dry areas of skin on the rest of her body.
For this lady who always had oily skin until a few years ago (thanks, menopause), Pond's was always too greasy. It also made me break out. Then I tried Noxzema. It has a beautiful, menthol-y scent, and I loved the consistency. However, it somehow caused my face to be both dry and oily at the same time.
Recently, I learned about Albolene. Both a cleanser and moisturizer, it has plenty of uses, is very cost-effective, and has a 4.5-star rating on Amazon. Here's the scoop on it and why our grandmothers might have used it as well.
What Is Albolene Cream?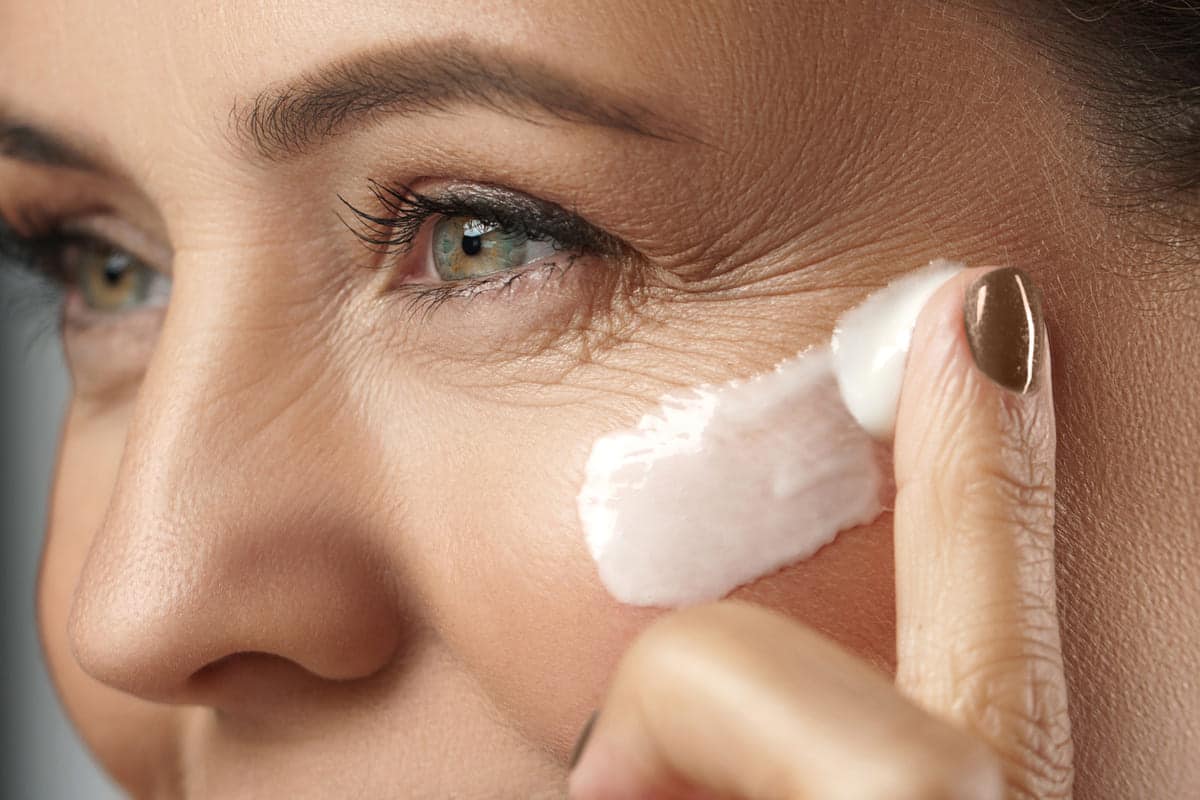 For over a century (since 1885), Albolene has prided itself on being a 3-in-1 product: makeup remover, cleanser, and moisturizer. It also dotes on the fact that you don't need to use water for it to work effectively. With the tagline, "The Makeup Comes Off, the Moisture Stays In," it's been coveted by women that need a multipurpose beauty product on their vanities.
How it Works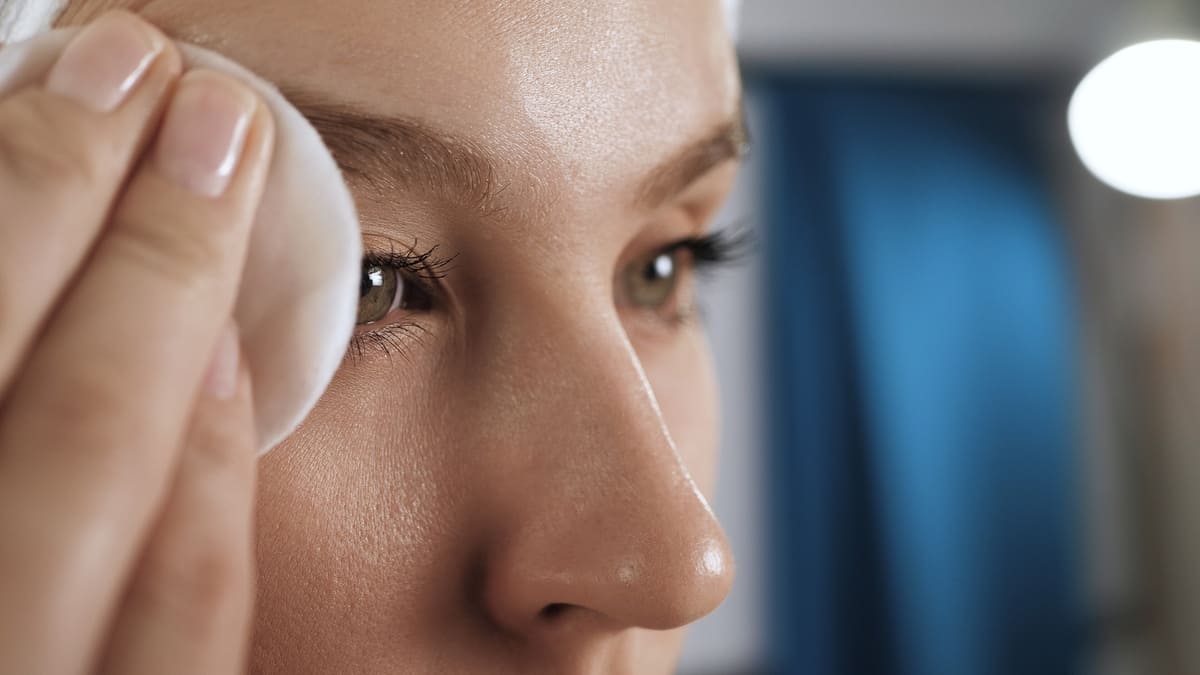 When it hits the skin, the product melts into it to remove makeup (even eye makeup) and grime. All you need to do is wipe it off with a soft cloth.
It's made for dry or combination skin, so many of us can use it beneficially. Additionally, Albolene is scent-, soap-, and harsh-chemical-free. This makes it an easy choice for those with sensitive skin. Also, for those of us that still get breakouts, it's considered non-comedogenic.
The product has only five ingredients, all of which are used for skin conditioning. These are mineral oil, petrolatum, Paraffin, CERESIN, and beta-carotene.
Does Albolene Expire? What's the Cost?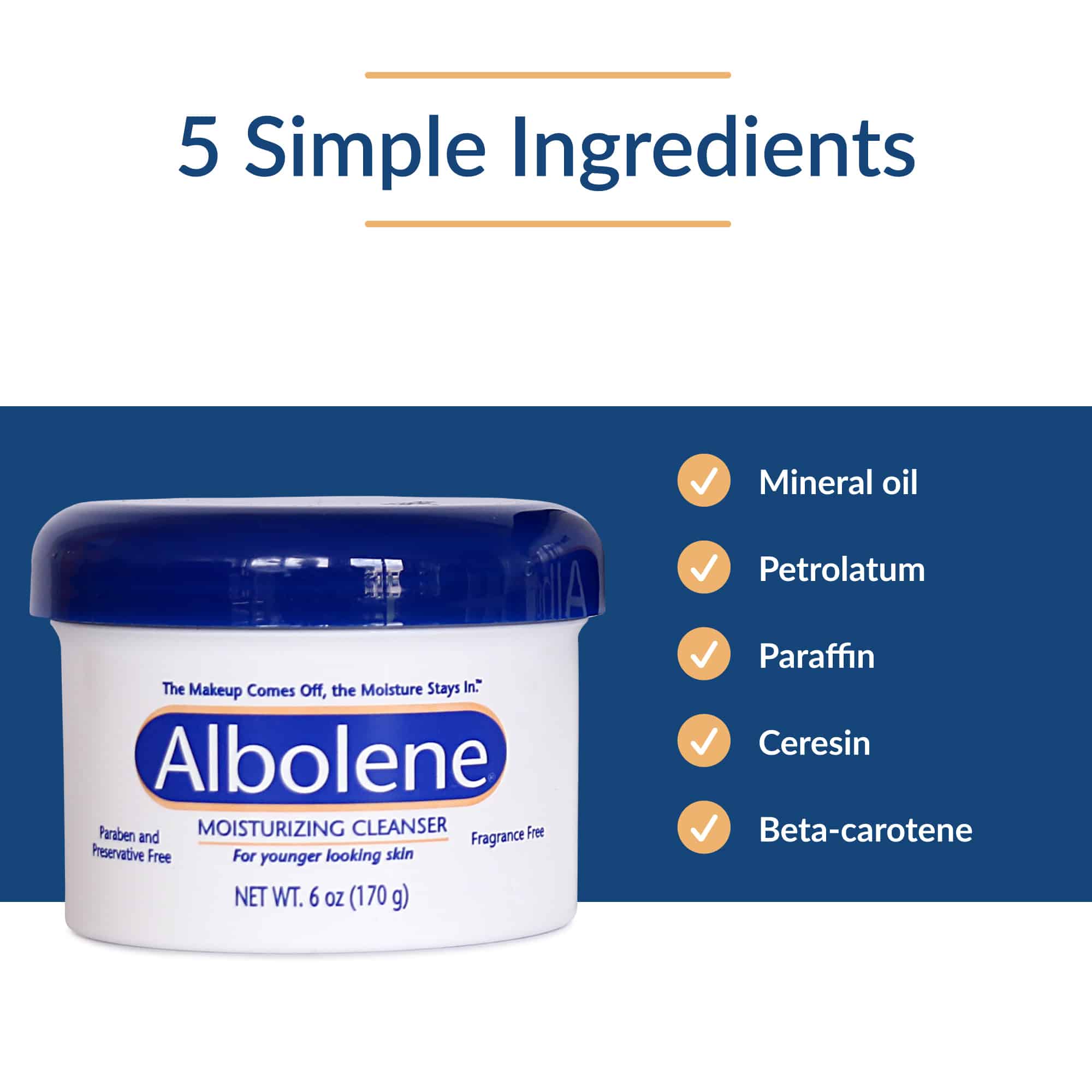 Fortunately, no. Even if you use it sparingly or sporadically, you don't have to worry about it getting funky.
As for cost, the original version is less than $10 for a 12-ounce jar on both Amazon and Walmart. It does have a few other versions (one with shea, micellar milk, in a pump, etc.).
Additional Uses for Albolene
As one that likes to dig around the internet for beauty products (my second floor looks like Sephora up there), finding additional uses for a product can only add to my happiness. Here are some of the top uses for Albolene:
Eczema
I was born with this itchy skin condition, and thanks to dry winter weather, I always get a patch of eczema that pops back up every year. Albolene was found to be as effective as prescription medication for treating mild and moderate eczema.
Celebrity Legs
If you put Albolene on your legs (a little goes a long way) and then dust over them with highlighting powder from your beauty kit (again, use sparingly), it gives a gorgeous glow for those with lighter skin tones. For our darker-skinned lovelies, use bronzer instead of highlighter.
Lip Treatment
Add a small amount of product to your lips and let sit for a few minutes. When ready, use a toothbrush to remove the product, and then wipe it clean.
Elephant Knees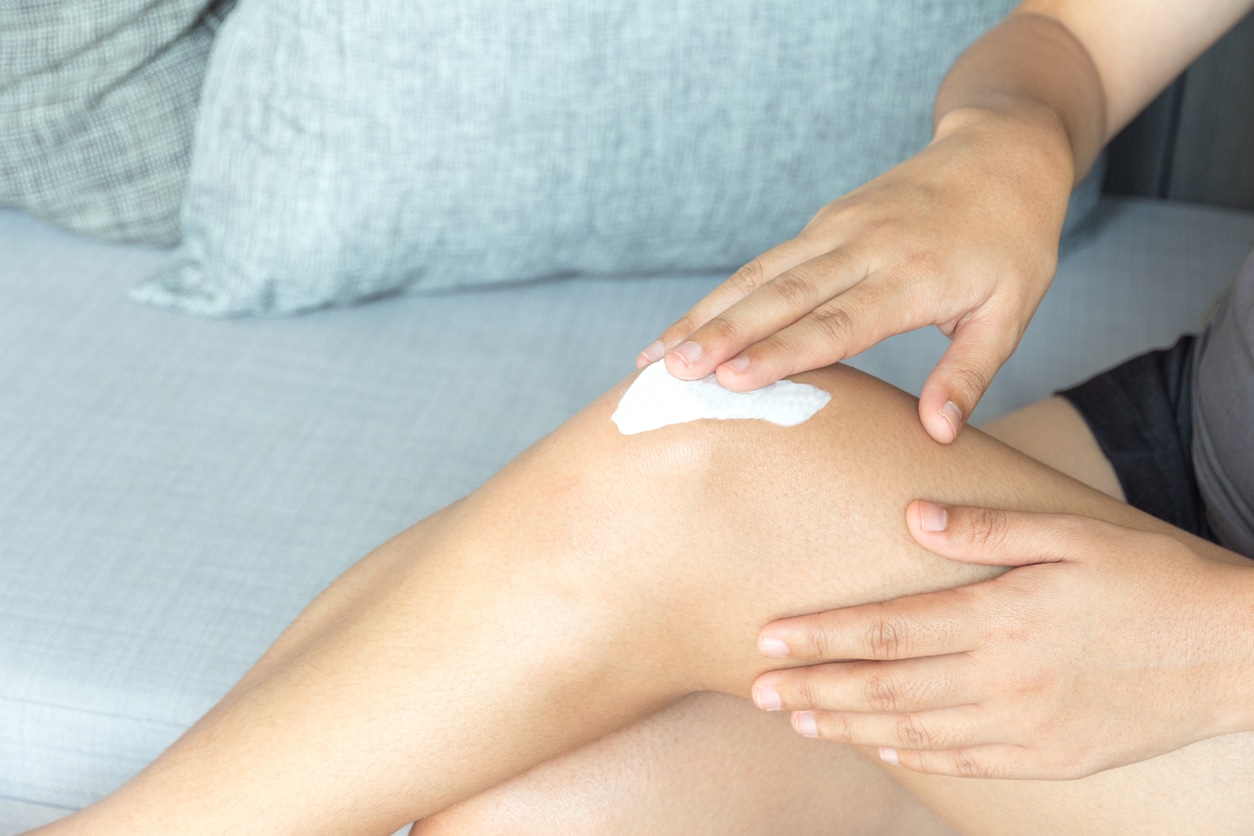 I've always had super dry patches on my knees, and it's embarrassing. So, if you've used too much of the product on your face (or simply want an overnight treatment), use a bit of Albolene, and rub it into the rough patches on your skin.
Eye Shadow Longevity
This one really blows me away. As a lady that has dropped and had to throw away several pans of eyeshadow because they break and crumble, Albolene can be a fix. Put the leftover eyeshadow in a small container and add a small amount of product – Voila! Instant cream eyeshadow.
Facial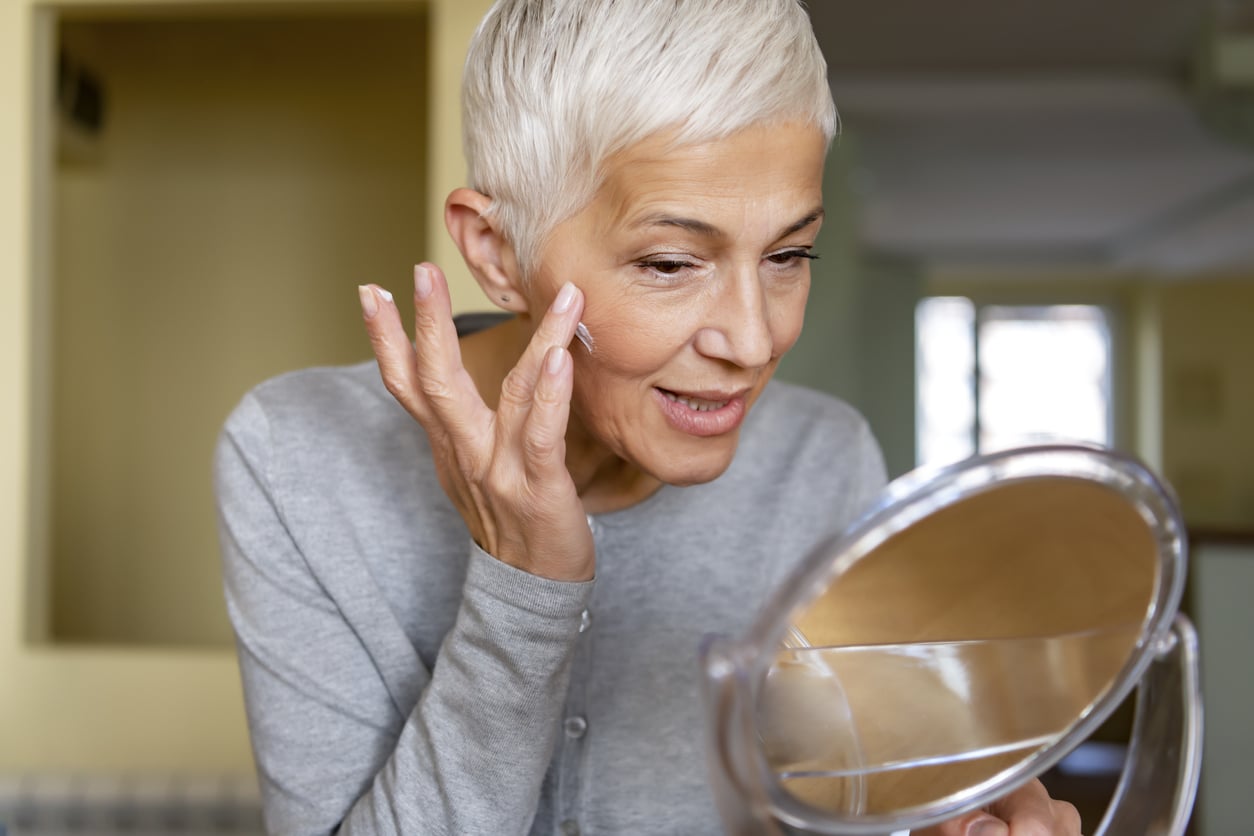 If you're planning on taking a relaxing bath (or need an excuse to take one), put a layer of Albolene on your face and neck and soak in the tub. After five minutes or so, wipe it off.
Treat Your Feet
Put a good layer of product on your feet and ankles, and sleep with a pair of comfy socks to lessen dryness.
Get some!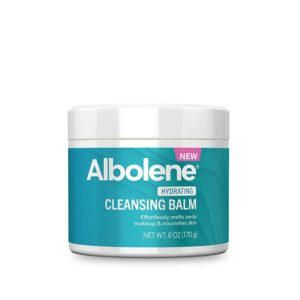 Read More:
7 Makeup Artist Tips and Tricks You Can Steal
Restore Moisture with our Best Organic Hyaluronic Acid Serums