Need curly hairstyle help? We've got you! Naturally curly hair is often envied by women who can't seem to get their straight locks to hold a curl. Then those who have natural curls find themselves struggling with textures and understanding what works best for their natural curl pattern. We think curls are such a great look for anyone, and they can be incredibly versatile. Thanks to curling irons, no heat rollers, and a variety of styling wands—curly looks are increasingly attainable to anyone who wants to join in on the fun.
Best Curly Hairstyles for Women Over 50
Check out our list of 15 of the best curly hairstyles for women who either want to change it up a bit or just want to have a little fun with their hair.
1. Long Casual Curls
Women over 50 with curly hair should not be afraid to go longer; no rule says you have to chop hair off at a certain age! Let natural curls do their thing, or use a large barrel to create loose, flowing curls for mid-length hair. The look is timeless and universally appealing and can be especially striking if you choose to let any gray show.
2. Quick Curly Hairstyle: Up-Do with Alligator or Claw Clip
The alligator clip is officially back, and it's the perfect way to pull up your curls. This new trend is not just for the young, so women over 50 should go for this look as well. The result is a gorgeous textured up-do that is as simple as twisting and clipping. If you don't have an alligator clip available you can substitute using a claw clip or even a banana clip!
3. Curly Bob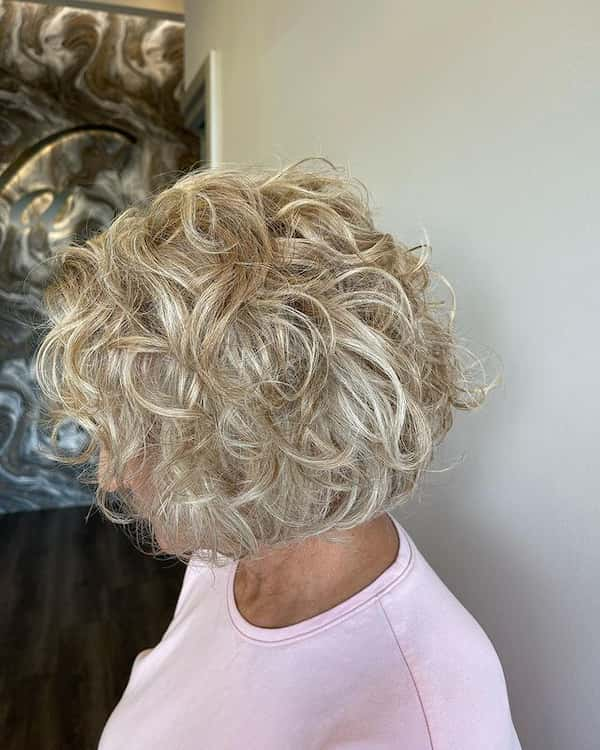 If you want to keep your hair shorter, you can always go for a classic bob cut. This look isn't just for smooth, straighter locks and actually looks amazing with curls! Anyone from naturally curly textures to curls added in with styling tools will love this simple look that will flatter women over 50.
4. Curly Hairstyle with the Classic Half Up/Half Down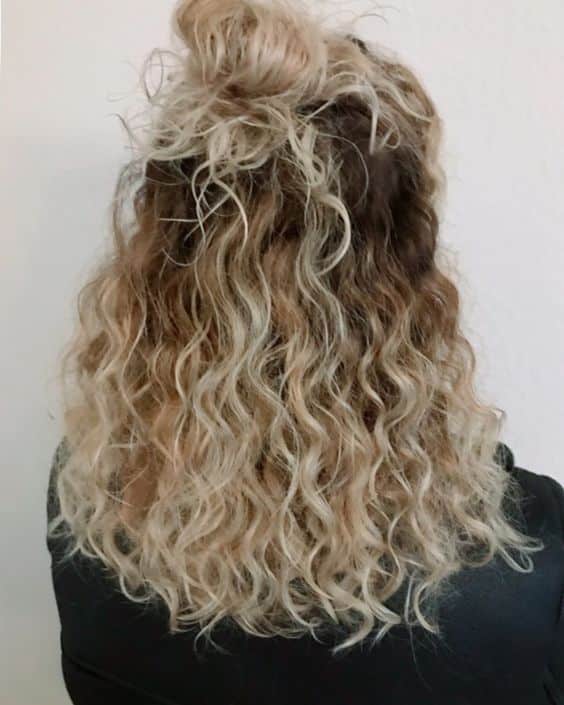 Curled hair looks gorgeous in this best-of-both-worlds hairstyle. Add some volume at the root and pull back the very top layer, leaving the rest of your curls to cascade down and steal the show! This look can work well for cuts that are a bit too short for a full ponytail or up-do with the help of a few bobby pins.
5. Up-Do with Curls
Curly up-dos may bring to mind your senior prom, but they do not have to be that way, and women over 50 can absolutely rock this look. We recommend opting for a messier/more textured version of an up-do to avoid the prom scene. This will be a go-to for both hot summer days or fancy dinners!
6. Wavy French Bob with Bangs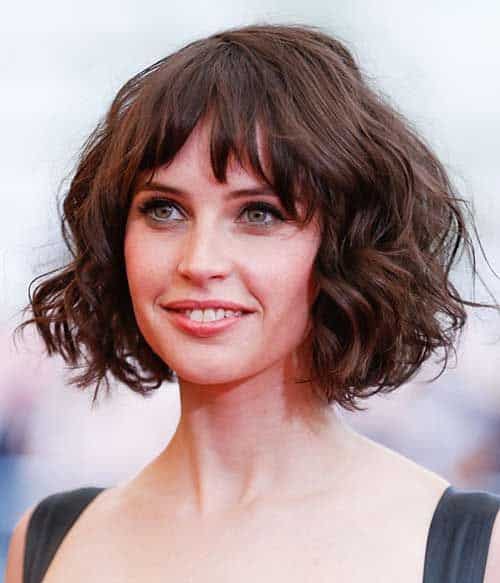 A French bob works for nearly any age or hairstyle, so do not pass on this look. Loose curls or waves and bangs add a sophisticated and graceful twist to this mass-appealing curly hairstyle.
7. Deep Side Part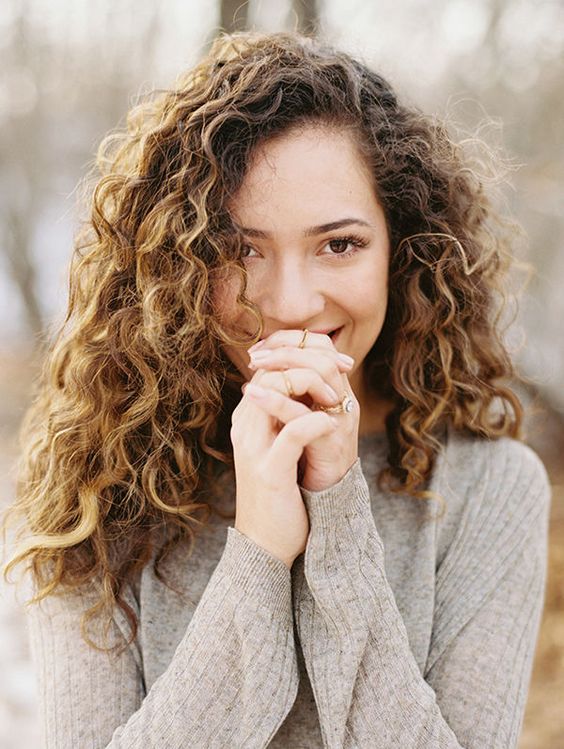 One great way to add interest to your current hairstyle is simply changing your part to a deep side part, allowing curls to stack up high on one side. Great for women over 50 who aren't quite ready to commit to a new cut but want to experiment with their curly hair.
8. Curly Hairstyle in a Low Chic Ponytail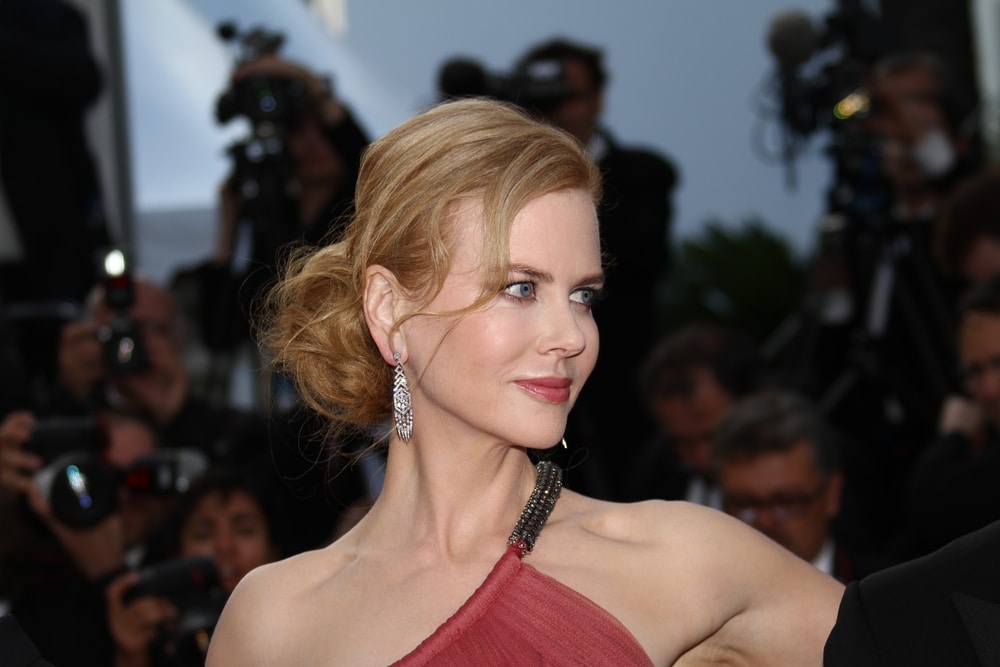 Smooth back curls into a low chic ponytail, and you are instantly ready. Use a gel to sleek back any flyaways and consider a bold middle part to up the drama on this easy, chic hairstyle.
9. Curly Pixie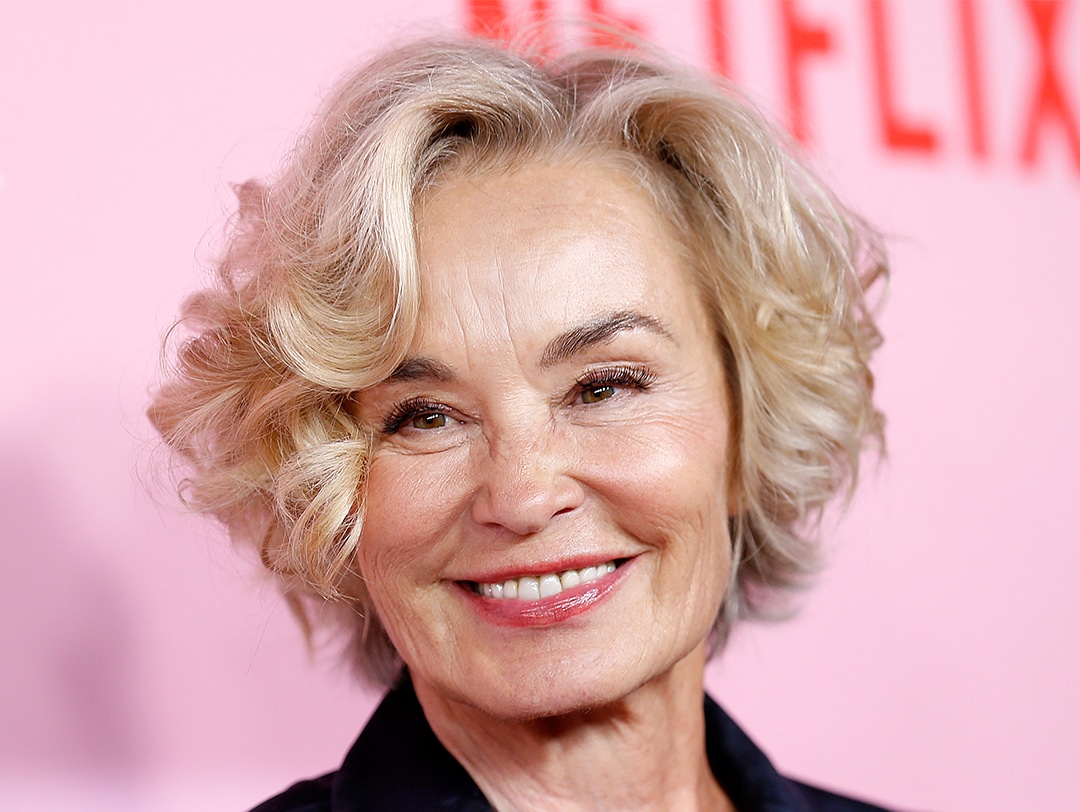 Our shortest 'do on the list is the curly pixie! Women over 50 who dare to go this short will love the results of this playful and youthful look. Naturally curly or permed hair will soften the look of a pixie cut, putting off a romantic, cool vibe. A curly hairstyle favorite!
10. Curly Inverted Bob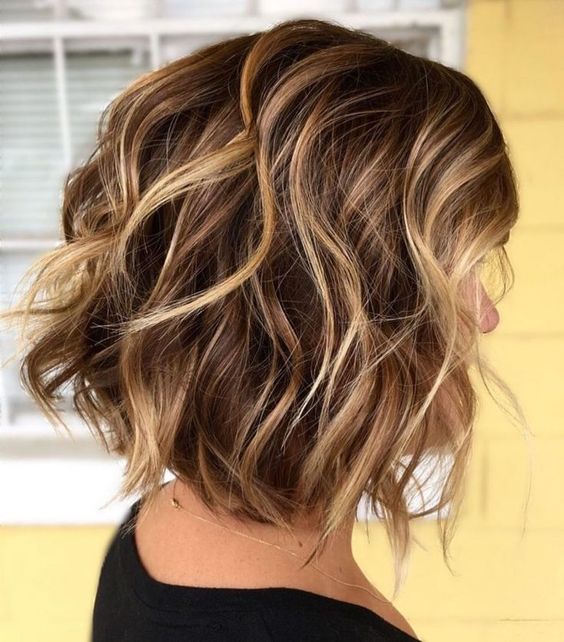 Women over 50 with curly hair often have thick, heavy locks. Try the inverted bob cut with lots of layers in the back, perfect for showing off those gorgeous curls. This curly hairstyle still offers some length around the face, so it is perfect for those who are only ready to dip their toes in the waters of a shorter cut.
11. Messy Curly Ponytail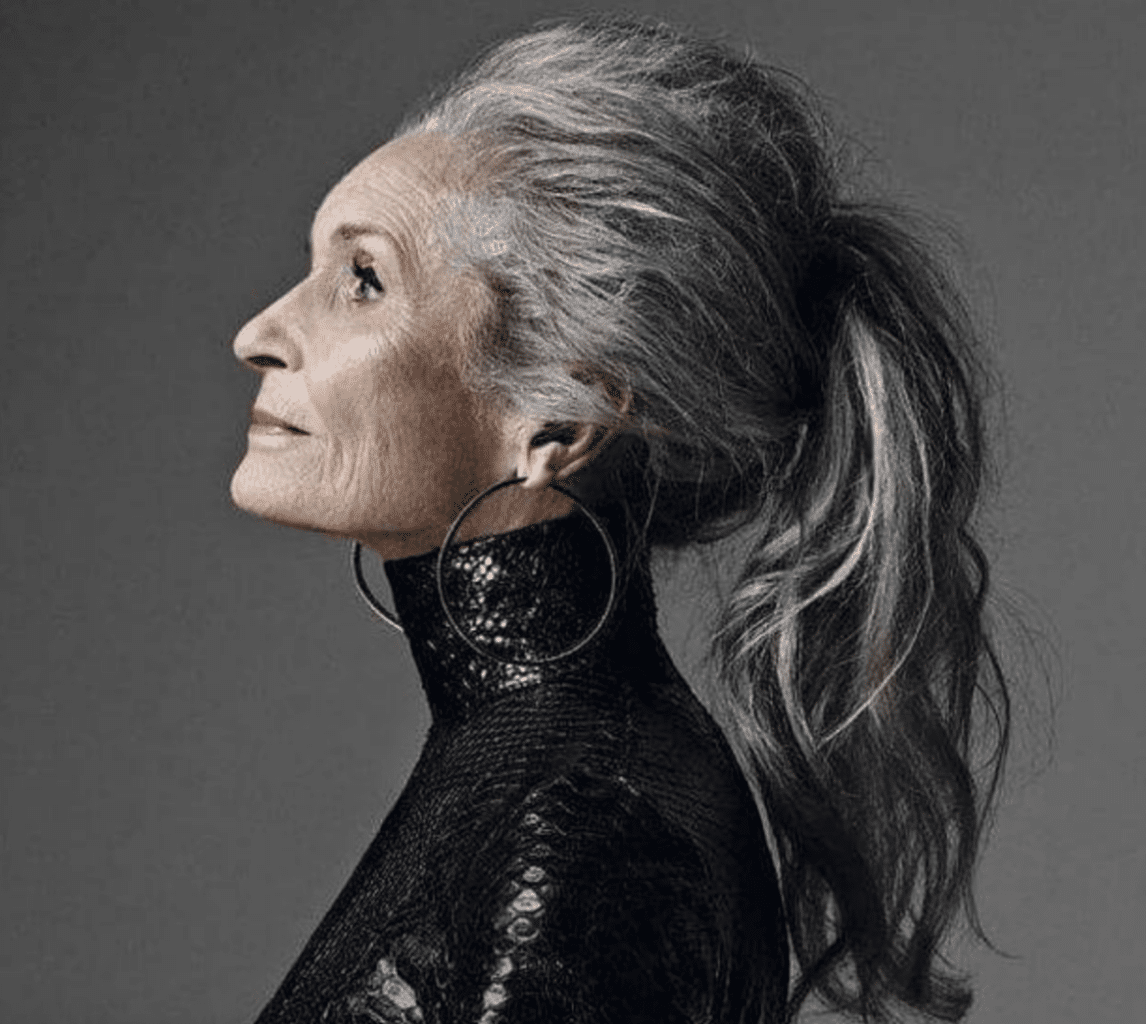 Allow curls to spill out of this messy ponytail and frame the face, creating an effortlessly cool look for women over 50. Dress it up or down whenever you feel like having your hair pulled back and out of the way. Who said ponytails are only for younger women?!
12. Short and Classic Curly Hairstyle
This classic cut for curly hair will be longer than a pixie but shorter than a bob, creating an all-over rounded silhouette of curls—perfect for perms or naturally curly women over 50. It's not a cut that will age you — this pretty look will work for any occasion and is effortlessly stylish.
13. Curly Hairstyle Tip: Accent Barrette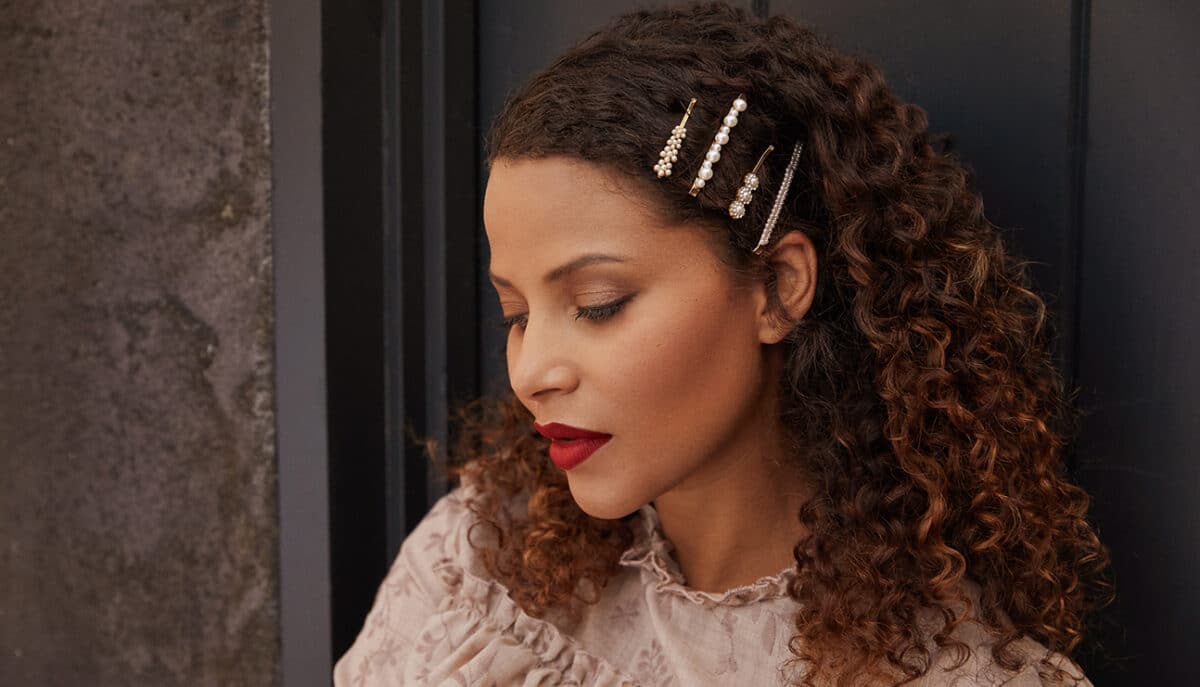 Hair barrettes are another fun accessory making a big comeback lately, and lucky for you, they are beautiful in curly hair! With both fashion and function, you can pull your hair off to the side or into a half-up/half-down 'do while flashing this playful accessory surrounded by elegant curls. Women over 50 will rock this classic yet trendy look.
14. Curly Hairstyle with Shaggy Layers
Curly hairstyles work wonderfully with lots of layers so that curls are not all piled up on top of each other, creating bulk. Try adding in long shaggy layers on a short to medium-length cut with looser waves for a bohemian, easy-going effect.
15. Hollywood Curls
Think old Hollywood glamour with this elegant curly hairdo! These large, smooth curls are best achieved with a large barrel wand or curling iron. Add in a gloss for shine, and extra-deep side part, then allow the fuller curled side to spill over your shoulder. Glam!
Women over 50 who wear their hair curly have so many options—from classic and timeless to new and trendy, and they should not be afraid to try them all! Whether they are looking for something to make them feel youthful or decide to take their hair in a new direction by changing up their cut, this list of the best hairstyles for curly hair women over 50 is sure to inspire.
Our Curly Hairstyle Product Picks:
Read Next:
Cute Haircuts for Short Curly Hair
Embracing Your Curly and Wavy Hairstyle