Terry Michael is sharing the difference in yoga instructors and practice to help our readers interested in finding a yoga "home" where they feel comfortable and supported. You can refer to her previous posts featuring Tina Marie Rodriguez, Eva Montalvo and Anya Deva. This month, Terry interviews Grace Surjan Kaur Geller, Kundalini Yoga instructor.
What is your personal philosophy as a yoga instructor?
I believe that yoga is for everyone from the very young to the very old. I believe that within the tool of yoga we begin to understand who we are and our purpose in this life. I believe that the more we practice yoga, the more connected and healthy we become.
What types of yoga do you teach?
I teach Kundalini Yoga, the Yoga of Awareness and a few branches of Kundalini Yoga such as: Radiant Child and Kundalini Chair Yoga.
What is Kundalini Yoga?
Kundalini Yoga is a powerful and dynamic practice brought to the United States by Yogi Bhajan, in the 1960s. It is a Raj Yoga that incorporates all aspects of yoga. In addition to developing physical vitality, this ancient system of yoga works with the energy systems of the body for emotional balancing, strengthening of the nervous system, stress relief and personal transformation. The best way to learn about Kundalini Yoga is to experience it!
What is your background in yoga training?
I am a KRI (Kundalini Research Institute) 200 hour certified Kundalini Yoga teacher, and also have Radiant Child and Chair Yoga certifications. I am constantly taking classes from KRI and mentor Level 1 teacher training (a ten month process). I hope to complete my advanced teaching level (500 hours) next fall. I have been practicing and teaching Kundalini Yoga since 2010.
What to expect in a Kundalini Yoga class?
Kundalini classes begin with a time for centering. We call this "tuning in." The teacher leads the class in the mantra: "Ong Namo, Guru Dev Namo," which means, "I call upon my own inner guidance, the teacher within me." Students may follow along or listen, as they like.
The class is led in approximately 10 minutes of warm up exercises, which prepare the body for the yoga set (kriya) that follows. Each yoga set involves physical postures (asanas), breath work (pranayama), and meditative focus. Yoga is followed by a long, deep relaxation often accompanied by the playing of a Symphonic Gong, and a short meditation that allows time for the regeneration and stress release.
We have heard that Kundalini Yoga can be dangerous, is that true?
Like all advanced practices, it is important that you take classes with a qualified KRI certified teacher. A certified teacher understands the power of Kundalini Yoga and its energy, and guides you through the Kriyas and Meditations. The number of qualified instructors is limited, but growing every year. I will repeat: It is important that you study with a KRI certified teacher.
Can someone who has never practiced yoga before begin with a Kundalini class?
Kundalini yoga releases the stored energy at the base of the spine, it is important that the nervous system is sufficiently strengthened so that a practitioner does not experience undue stress. Certified Kundalini yoga teachers are trained to prepare the nervous system for awakening. Kundalini Yoga is suitable for all ages and physical levels. Many women over the age of 50 begin their yoga practice with Kundalini Yoga.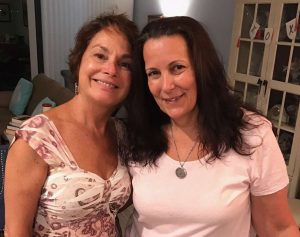 What do you like best about teaching?
What I like the best about teaching Kundalini yoga is the connection I feel when we tune in together. The combined energy of the class and the teachers who came before in our lineage is amazing. I know the students feel it too, because after a class their faces are glowing. It is as if their internal light has been turned on.
What are the benefits of practicing yoga for women?
That's a great question. I tend to be feminist, and believe that the only true change that will occur in the world will come from women. It is very important that we have the tools to navigate the enormous amount of pressure and stress that is heaped upon us from work, families and the environment. The ability to survive and indeed thrive, is dependent on our ability to filter out the toxins and keep steady. Our time is coming.
Do you feel there are certain benefits for women over 50 that maybe in your 20s or 30s you didn't get from yoga?
Yoga hits all the big aging concerns: balance (physical and emotional), flexibility (different for all of us), strength (warding off osteoporosis) and cardio (heart healthy). All without over stressing or burdening your system. We have a saying in yoga, "You are only as young as your spine is flexible!"
Do you combine yoga with other exercises or recommend it to others?
Variety is the spice of life. I like bike riding, kayaking, weight lifting, and walking. I think it is important to stress the body in different ways on a daily basis. Of course my passion is yoga! When I am doing Kundalini Yoga, I am very careful not to combine it with any other practices. It is the one practice that must be kept pure.