Ah, the glorious spring weather is upon us. Our mornings are filled with the sounds of robins singing, and our evenings never seem to end. With the arrival of spring and the anticipation of beautiful summer weather, it's time to start thinking about spending our days out and about, catching up with our friends, and making up for lost time. This summer might bring the return of live music and social opportunities. My favorite sunny afternoons are spent on a patio with friends, chatting, and having a glass of rose.
With that, it's time to grab your girlfriends and find a fun outdoor bar to indulge in a little socializing. But first, you need to assemble the perfect day drinking outfit. Here are some of our favorite combinations.
Casual
Meet up with your friends with this fashionably casual look. Cuffed jeans and your favorite tee pair well with a fun hat and some colorful accessories.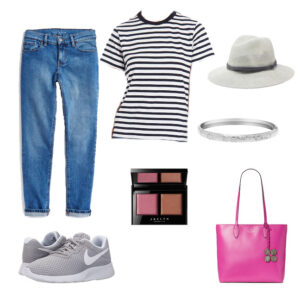 Cuffed Jeans, $108 | Tee, $10 | Grey Sneakers, $54.95 | Madewell Hat, $49 | Silver Bracelet, $89 | Kate Spade Handbag, $89 | Bronze & Blush, $36
Casually Classy
Sometimes it just feels good to get dressed up but not feel overly dressy. This relaxed wrap dress pairs perfectly with summer heels and classy accessories.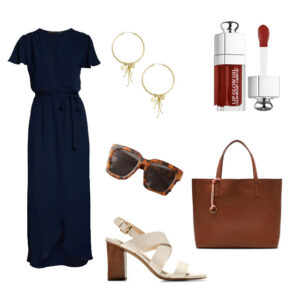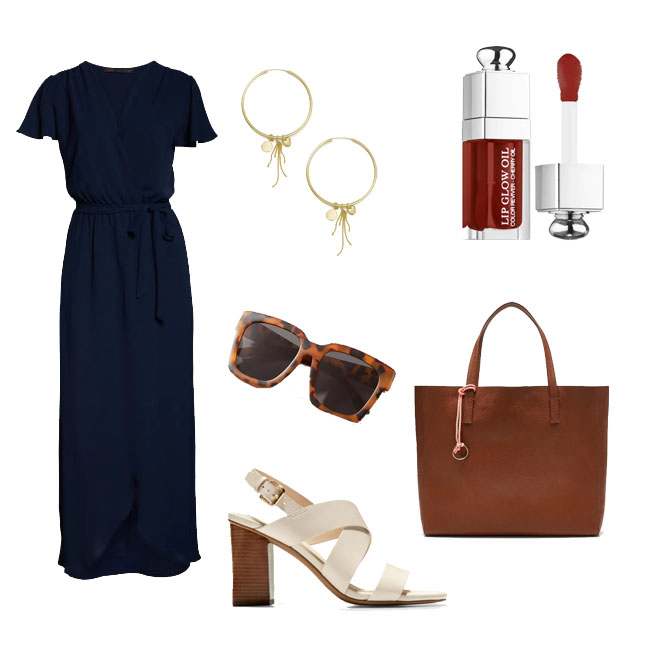 Navy Wrap Dress, $98 | Leather Heels, $99.95 | Brown Leather Tote, $178 | Sunglasses, $38 | Lip Gloss, $35 | Gold Earrings, $67.20
Layered and Prepared
If you're heading out for a long afternoon, it's best to be prepared for any situation. This outfit pairs a colorful tank with a stylish button-down top, so you'll be ready for a warm afternoon followed by a cooled-down evening.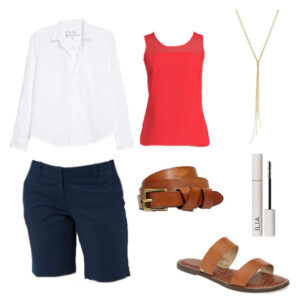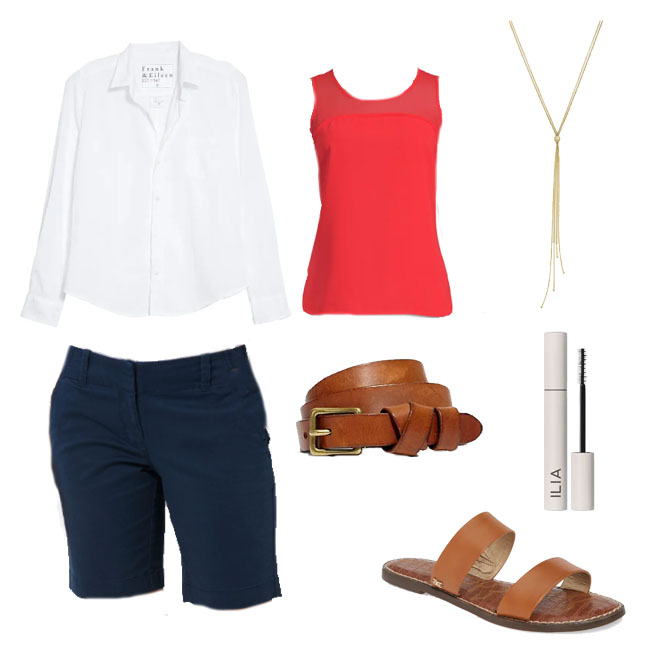 Navy Shorts, $68 | Brown Belt, $45 | White Button Down, $218 | Coral Tank, $69 | Brown Sandals, $59.95 | Long Gold Necklace, $108 | Mascara, $28
Bohemian Beauty
This outfit is perfect for pretty much any occasion. Wear it to the farmer's market or a casual dinner with friends. The warm colors and boho top will take your look to the next level.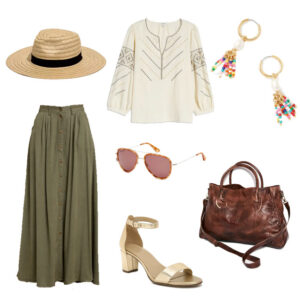 Green Maxi Skirt, $68 | Boho Top, $108 | Gold Sandals, $99.99 | Hat, $39.50 | Brown Bag, $295 | Earrings, $29.50 | Sunglasses, $79.50
Fashion Forward
If you're considering breaking out the white jeans, now is the time, and this is the look. The navy top will pair perfectly with the light-colored bottoms, and the natural accessories tie it all together. It's definitely a case of effortless style.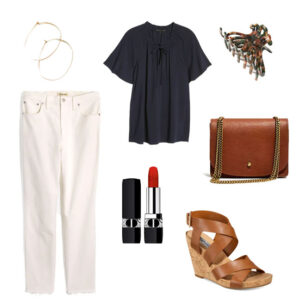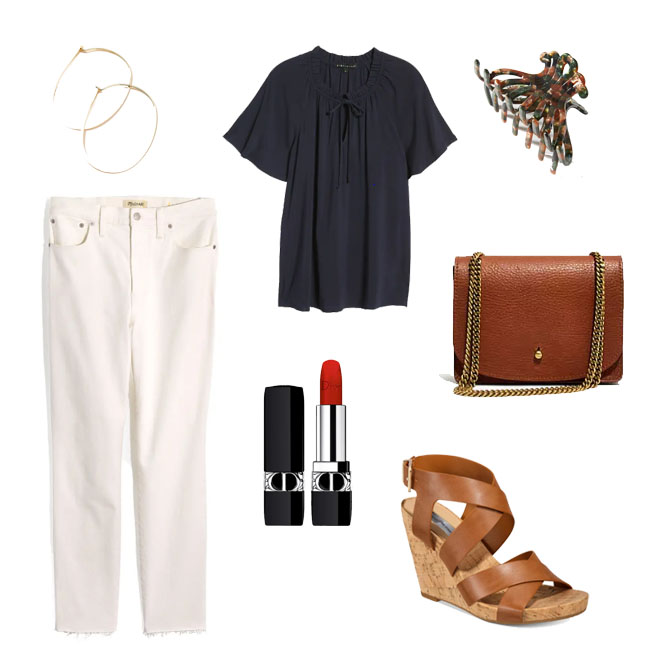 White Jeans, $128 | Navy Top, $55 | Brown Wedges, $79.50 | Brown Crossbody, $88 | Gold Earrings, $38 | Hair Clip, $12 | Red Lipstick, $38
For the last year, patios have sat painfully empty, and friendships have become too technology-based. It's time to reconnect, soak up some rays, and look fabulous while you do it! Treat yourself to a new outfit – you'll look great and feel great wearing one of these day drinking outfits!
Read Next:
Handbag Trends for Spring 2021