The adage to not wear white after Labor Day is a thing of the past. When it comes to fashion, we find that is to do what makes you happy! White jeans for women make it easy to feel cool and classy, and they add a little extra to your wardrobe. And there are a ton of ways to wear them…
Are you feeling summery today? Pair white jeans with a colorful tank tucked just in front. Add a pastel tee, and you'll look youthfully fresh. Have a favorite navy blue top? Put it on for a look that is both nautical and nice. White jeans are a great option for holiday picnics or graduation parties because they're so versatile. We find that they can double your potential outfits every month, making them a great investment.
When you own a pair or two of white jeans, you know you can pack for a weekend away with only one small bag. Toss in a pair of sneakers or ballet flats, cute sandals, heels, or even boots, and you're golden.
So, before the selections get picked over, take a look at the white jeans for women we've included below.
Fabulous White Jeans for Mature Women
Disclosure: This post contains affiliate links.
Our Top Picks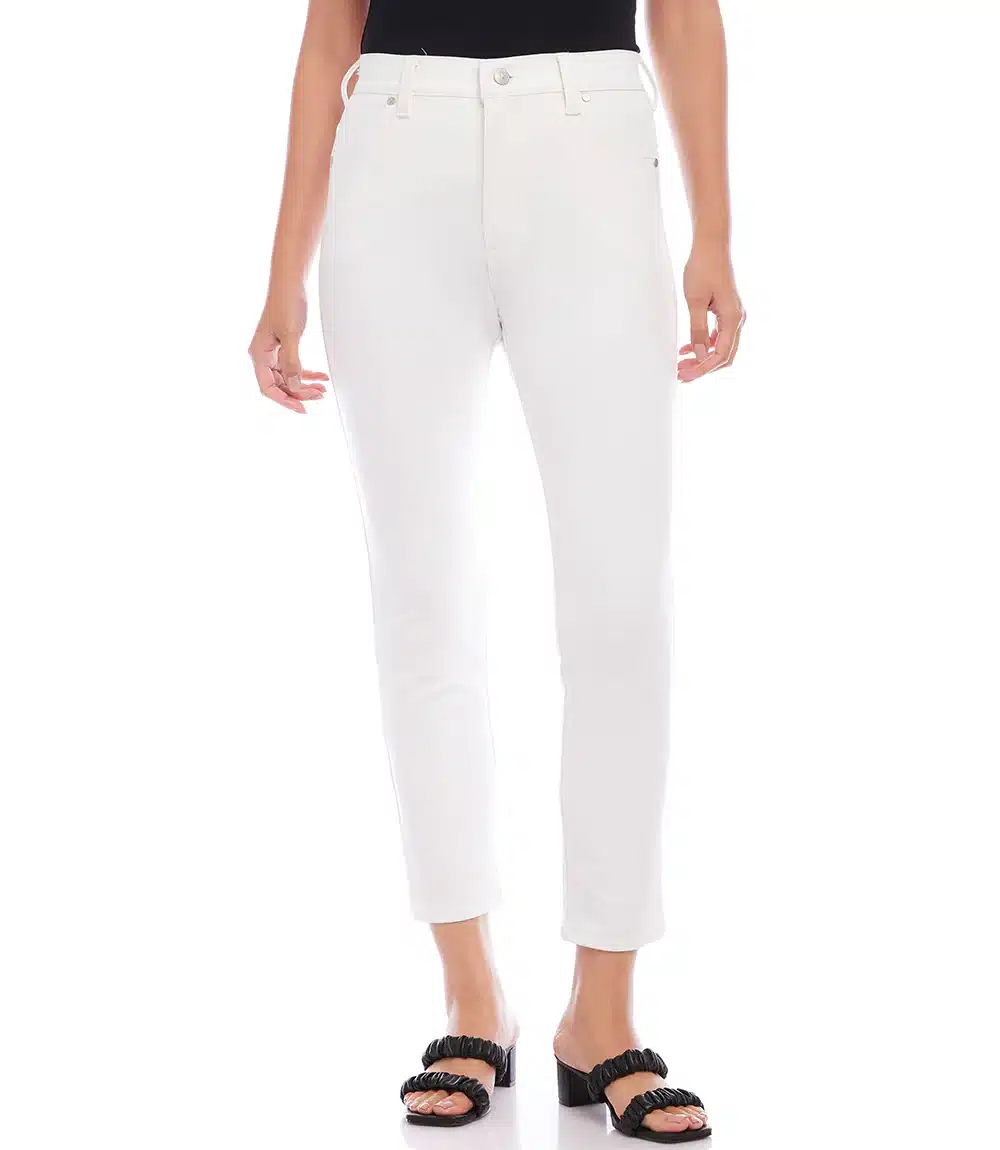 The best-selling Piper Pant is updated with a casual jean look detailed with handy pockets. The versatile Piper Pant is designed for a clean, smooth fit with double stretch for exceptional comfort and shape retention.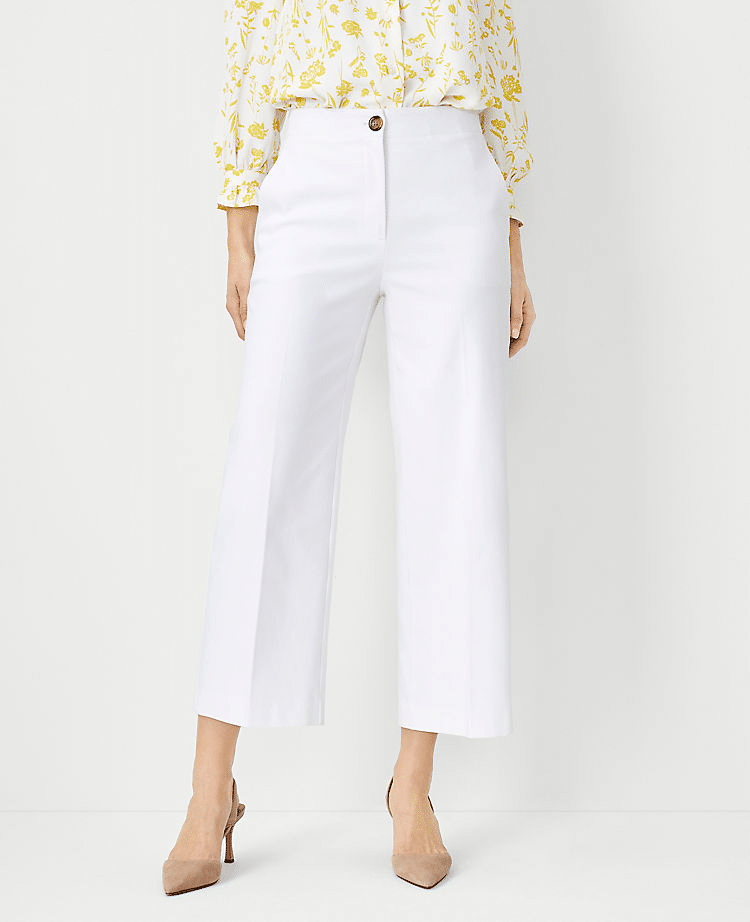 Shop Ann Taylor's Spring Styles. The Kate Wide Leg Crop Pant- Curvy in White is perfect for spring and made to flatter all body types. Additionally, Free Shipping on Orders $150 or more!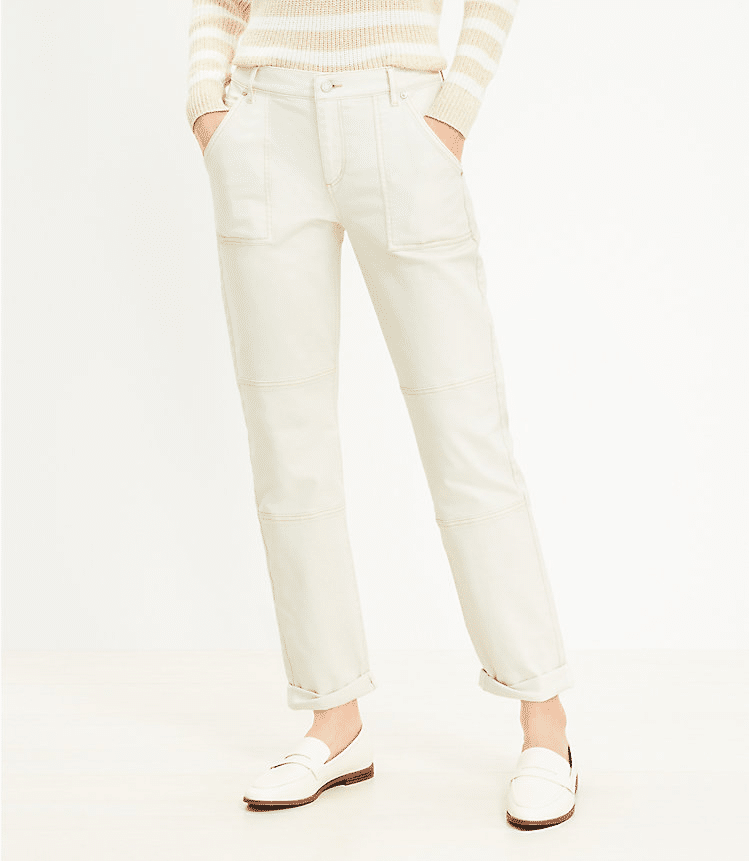 Receive 10% off your purchase when you sign up for Loft Texts! Spring Styles are here, and check out the Girlfriend Utility Jeans in popcorn color. This Loft utility pant is soft and an easy fit, essentially the perfect spring pant.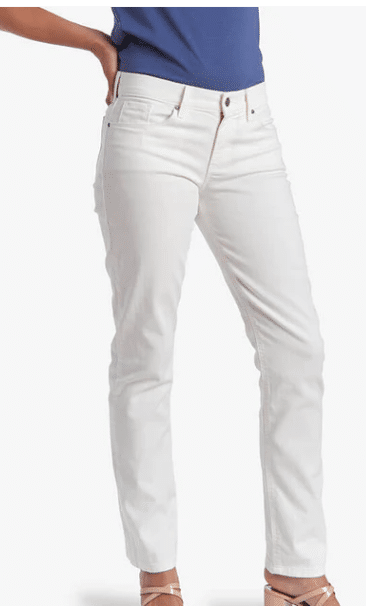 Mercer is a soft lightweight fabric made of twill denim. The fabric is breathable and has the perfect amount of stretch for a comfortable fit. The Mercer Blanco is not see-through like most white jeans.
White Jeans We're Loving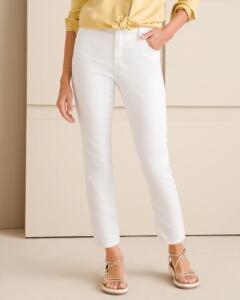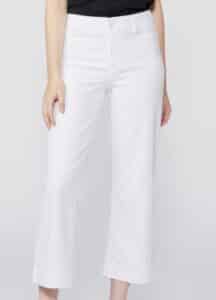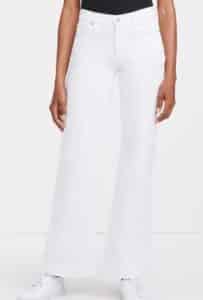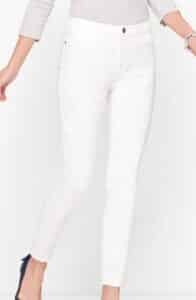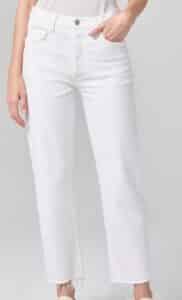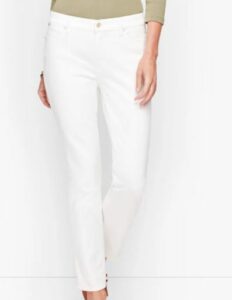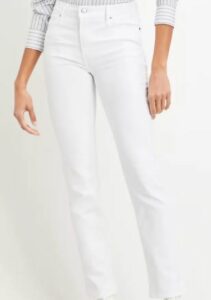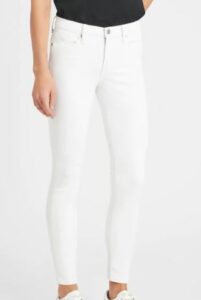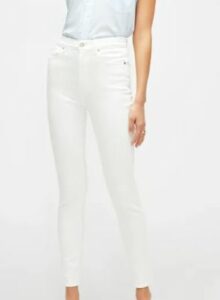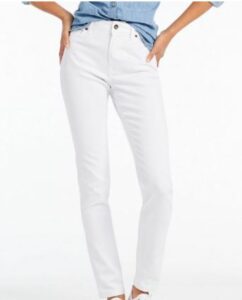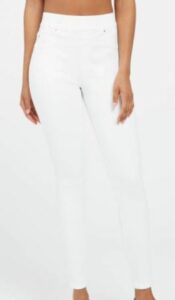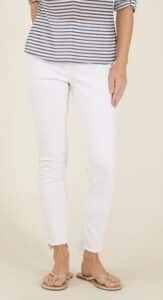 Don't shy away from white jeans; if you've been nervous to try them out in the past, this is the time to give them a whirl. With a wide variety of pairing options, you'll find they expand your wardrobe and allow you to use your current tops and shoes in a whole new way.
Looking for the perfect jeans for you? Watch the video below for tips on finding jeans that fit, and subscribe to our YouTube channel for more fashion, lifestyle, and fitness videos.
Read Next: