After months of jeans, leggings, and sweat pants, twirling around in a skirt is going to put a smile on a lot of our faces. Sure, we love the comfort of denim and fleece but nothing makes us feel more feminine than showing off some legs!
If it's been a while since you shopped for skirts, you may find it a bit overwhelming. There are so many different styles, silhouettes, and colors to choose from, it boggles the mind. The best part about skirts, though, is that they're so versatile and can be worn just about any way. You can wear them belted at the waist with sweaters and blouses tucked into them. While it's still winter, you can pair them with boots, and once the temps start to rise, don a pair of sandals. Scroll below to see outfit ideas for now and later.
Skirt Outfit Ideas
Here are our 5 favorite ways to wear a skirt.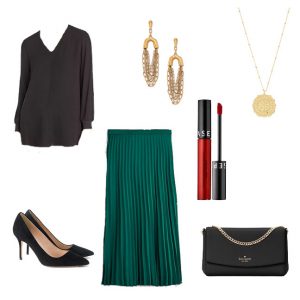 Blouse, $178 | Earrings, $69.97 | Necklace, $65 | Lip Gloss, $15| Skirt, $68.99 | High Heels, $248 | Bag, $79
This skirt is so beautiful and the style is so classic. Pair this longer length tunic with a pleated skirt and you have the perfect figure-flattering outfit. Another plus, black pumps will last for several seasons.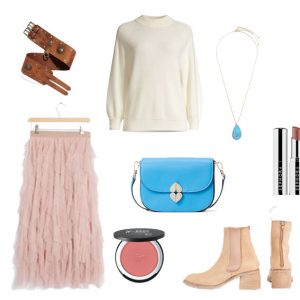 Belt, $98 | Sweater, $248 | Necklace, $18.98 | Skirt, $148 | Bag, $104.40 | Lipstick, $14 | Blush, $26 | Boots, $188
This ethereal skirt is sure to make heads turn. We paired it with a slouchy sweater and ankle boots for a dash of oh-so-festive flair. This skirt will carry you into spring where you can wear with a dressy top for dinner or a light weight sweater for day.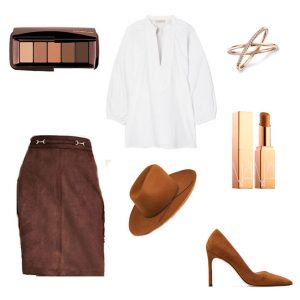 Eye Shadow Palette, $58 | Blouse, $298 | Ring, $476 | Skirt, $69.88 | Hat, $158 | Lipstick, $28 | Shoes, $159
This skirt is very sleek and makes for a very stylish silhouette. Is it just me or does this look almost scream a ladylike version of Indiana Jones?!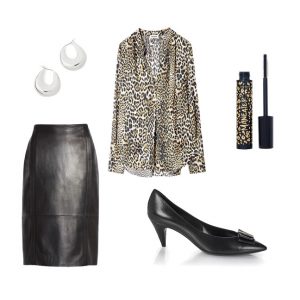 Earrings, $59.50 | Blouse, $167 | Mascara, $23 | Skirt, $357 | Heels, $477
This supple skirt is a classic piece that is perfect to pair with an animal print top. According to Elle, animal print will be forever chic. This is the perfect outfit to wear to the office and go straight afterwards for Happy Hour without having to change.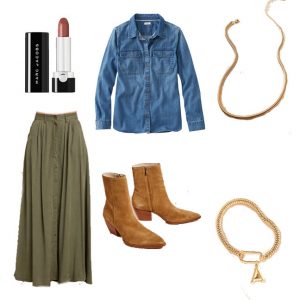 Lipstick, $32 | Blue Jean Top, $59.95 | Necklace, $28.80 | Maxi Skirt, $68 | Boots, $200 | Bracelet, $22.40
This skirt is comfortable and stylish all in one. Tie a blue jean shirt on top and pair it with some boots and you are set for comfort all day!
Need a slip to go with these skirts? Here are our top picks: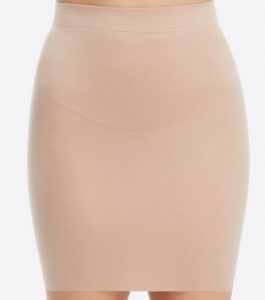 SPANX Smart Grip Slips, Half Slip, $68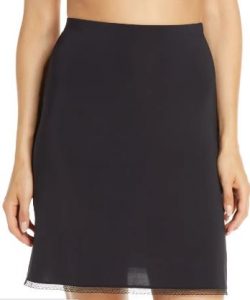 Benefit Half Slip, $28.80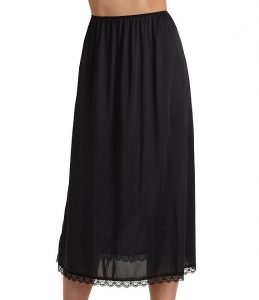 Find skirts and more at the various Winter Sales!