The answer: Yes!

Kerry Hannon of AARP
In an edifying article in this magazine a few weeks ago, we talked about the fact that 54% of employed women start planning for their second act post-retirement careers when the event is a couple of years away, but approximately 37% start preparing five years out.
If you are in the three out of five that see yourself working past your "first retirement for a salary and benefits," then clearly you are in the majority. You may envision your second act as an entrepreneur capitalizing on the same skills that you leveraged in your primary career, or your dream may be to do something entirely different as Ms. Hannon discussed in her interview with Outspoken.
But what if you are in the other substantial percentage who don't see themselves continuing to work for substantial compensation? What if you want to pursue a different second act – a richer inner life, hobbies or learn new skills for your own satisfaction much like Julie England, one of our writer/editors? Julie has gone from being a high ranking senior officer and engineer at Texas Instruments to being a very happy artist who has kept a foot in the business world by accepting consulting assignments from time to time as well as serving on corporate boards. She provides yet another model for self-reinvention after retirement.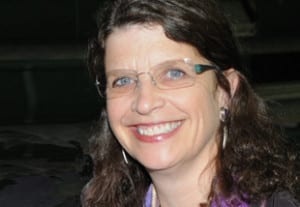 For the first 12 years after selling my company in 2002, I was a community volunteer, avid reader, water-colorist and world traveler. I also had a small residential real estate investment firm that I launched in 2003, but when the housing market bubble burst, the opportunities for buying homes, improving them and either selling them or moving them into higher rent brackets slowed way down. I continued to work approximately half time in this business, but after learning its ins and outs, it wasn't as stimulating or as fun as I had hoped.
Two years ago I changed courses again and went into partnership with three friends to found, help manage and write for primewomen.com. It has been such a pleasure and so invigorating to learn about online publishing and the world of social media, brush up on writing skills and participate in an entrepreneurial venture with three good buddies. This action is another form of self-definition or making the model up as we go along.
We Baby Boomers are famous for it. I'm far less involved in Dallas-based non-profit volunteerism now, paring down my board commitments from five to one. My partners have gone through similar stages in their careers and personal lives. Each of their stories is interesting and instructive, and I hope that they will share them with you.
In the next couple of weeks, I will introduce you to a reader from Melbourne, Australia, who turned a lifelong passion first into a business and then after retirement into a way of giving back to her community, keeping herself fit and making herself very happy. I believe that you will enjoy getting to know her. Her name is Wendy White.
In addition, I want to recommend some resources for you to consider as you might be taking up the subjects of self-reinvention and self-definition. I believe these are constantly being considered by prime women. As the title of this piece suggests, I'm convinced that we are geniuses at devising new roles for ourselves as we move through the four stages or ages of life which are:
Age of Preparation – our first years up to 20.
Age of Achievement – from the early 20's to the late 40's when we earn our place in the world and realize the highest rates of career growth, salary increases and rise in status.
Age of Fulfillment – Age 50 to 75 when we can realize the greatest personal growth because our families have been raised, financial security has been realized for the most part and we have time for ourselves and our mates.
Age of Completion – The last years allow us to review our lives, celebrate them and prepare for whatever comes next according to your belief system.
Resources
The first resource I suggest is the TED Talk by Jane Fonda called "Life's Third Act." I think you will find this 20-minute lecture thought provoking, uplifting, positive and very stimulating if you are in the process of considering "what next?"
There are many good books written on the subject of second act in the third age or third stage or life, which is where most of us are. A good place to start is almost any one of the later titles by Ken Dychtwald, Ph.D., the founder of AgeWave. He is an early thinker and speaker on the subject of aging Baby Boomers and their tremendous effect on the world of work, the economy, as well as the economic opportunities their aging provides. Also, publications by Richard J. Leider, George Vaillant and Nell Porter Brown provide very good information and ideas to reflect upon.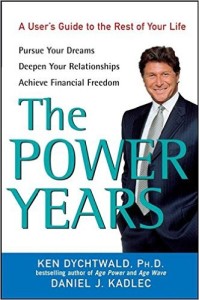 Understanding Our Strength
What truly puzzles me after listening to the Ted Talk by Jane Fonda is why there are not more books and far more media coverage of the fact that older women are the largest demographic in the world. You, our readers, are indeed at the height of your power as far as politics, purchasing and effecting social, economic and cultural change. Why is more not made of this fact? Do we understand our strength and ascendancy in the world and how far reaching our influence is?
I wonder that myself every time I'm invisible to or completely dismissed by a younger person as "over the hill or out of touch." I've been completely discounted recently by a young physician as "living in the dark ages by asking certain questions." Store clerks have been dismissive in situations where I was preparing to make substantial purchases, and I was told how busy everyone was taking "inventory." These situations with younger generations catch me off guard, anger me and my reaction more often than not is sarcasm. Aren't my responses just a way of letting an un-evolved person win? These occasions let me know that I have a lot more self-defining and growing to do myself.
Happy living.