On the college campus of Texas Tech University, I wandered by the College of Architecture buildings every day and yearned to become an architect. I loved the idea of combining creativity with engineering to solve every day problems with an aesthetic. However, as I was putting myself through college, I opted for a chemical engineering Bachelor of Science degree and, then, right off to Corporate America chasing after another dream of financial freedom.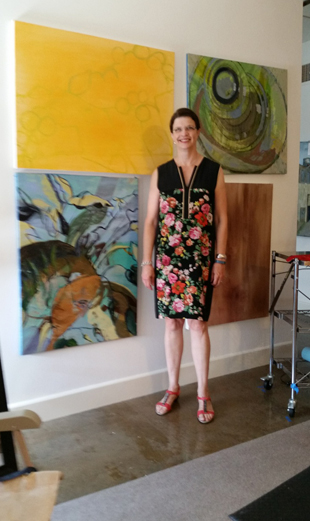 I spent my first career climbing the management ladder of the Semiconductor industry. Starting in the factory with production engineering, I had responsibilities of all shapes and sizes for ten years for silicon to mercury-cadmium telluride clean room wafer fabs or factories. Our customers ranged from hard disk drive companies and automobile companies to government missile guidance systems.
I yearned for an external, customer-facing role and soon became a quality manager and, then, the executive responsible for quality of this $7B Semiconductor business. The last ten years in the Semiconductor industry, I moved into business roles. I stepped into more leadership by becoming the executive and general manager of two different businesses: custom microprocessors and Radio Frequency Identification of RFID. I sat on three national trade associations in this industry, representing my corporation and met with hundreds of customers. My external facing role as a business leader was what fueled me on a daily basis. In 2009, after 30 years, I decided to exit and try my hand at something new.
During the next two years in transition, I interviewed for multiple CEO roles of small companies, board seats on a variety of company boards, took exotic vacations to remote places such as the Galapagos Islands and allowed myself to try an art course at a local community college. The CEO roles were not the best fit. I started on two company boards of directors and took on some local business management consulting. Two years later, between board meetings, I took more art classes. I began studying art in parallel at a local private four-year college. I participated in local art societies and their local art competitions. My confidence with oil painting continued to grow. After five years from my former corporate life, I feel I still have a foot in business and a forward foot in visual art, as well.
If you have a story about finding your passion after 50, please send to [email protected]. We would love to share it with our readers.