Is your pet a beloved member of the family, or do you feel so close to it that you treat it almost like a child? Pets fill different roles for women as we progress through the stages of the later years. Maybe they started out as a furry friend for the kids but then became your understanding companion when your child headed out on their own. Perhaps you got a dog for safety reasons when you are home alone, only to fall in love. Maybe it's truly a best friend that goes with you wherever you go. Or maybe you know someone like this. Regardless, it's handy to have an arsenal of gifts for pets at the ready.
People and dogs have coexisted for millennia, and for many of us, our four-legged friends are full-fledged family members. Our furry companions provide company, stress relief, a friendly shoulder to cry on, a running or fitness partner, a co-pilot for life's daily moments, and so much more.
According to the American Pet Product Association's (APPA) annual survey, an estimated 70% of households in the United States have at least one pet. (The total estimated number of homes in the US with a pet is 90.5 million!) That's a lot of animals completing families all over the country.
It's also becoming increasingly commonplace to see hotels advertising their "pet-friendliness" — about 37% of us travel with at least one pet in tow!
The health benefits of pets
Now, we pet people know that pets make us feel better. But, is there any scientific proof that explains why we get so much out of these relationships? Actually, there is. Researchers are still studying our furry friends' effects on us, but here are some things we already know.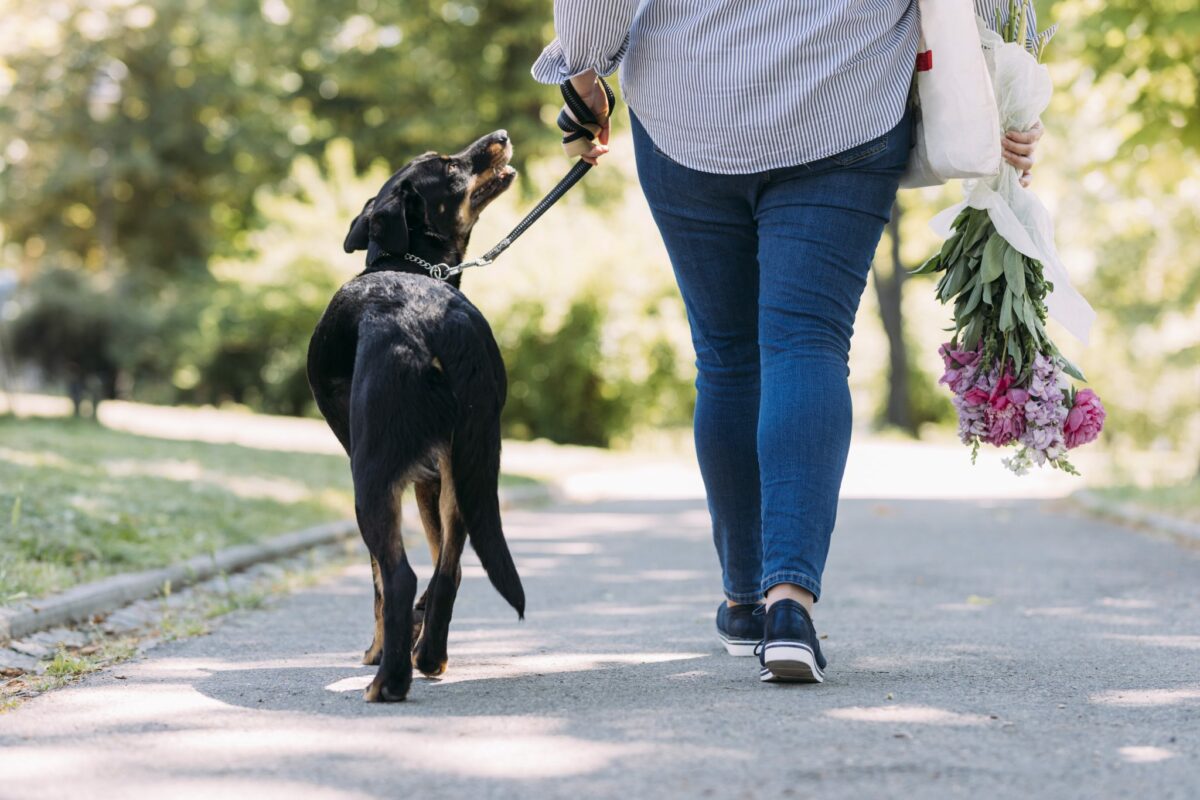 While results are mixed when it comes to general wellness benefits for dog owners, scientists do agree that dogs can lift your mood, encourage you to exercise, and remind you to take care of yourself (and Fido). They also may help you to be more social — canines are pack animals and often require trips to a local dog park. This, in turn, gives you opportunities to connect with neighbors and other locals who also share your love of four-legged friends.
People with dogs walk, on average, 30 minutes more than those without them, and this healthy habit can help you lose a little (or maintain a healthy weight as you age).
Advantages of pets in our upper years
First of all, as our nest empties, pets often fill the void your kids left, at least in space. As we get older, if we slow down a bit and start to cut back on our activities and social time, having a dog will get you to take walks. It'll also give you someone to talk to and a reason to follow a
routine. Research also suggests that because dog ownership lowers stress levels, their owners may have healthier hearts! In a recent study, 78% of dog owners said they were more active because of their pets. Women over 60 should get at least 2.5 hours of moderate exercise per week — that's just 21 minutes a day of a brisk walk with your dog.
Pamper Your Pets with Gifts!
Our furry friends offer us so much in the way of affection and companionship that it's only natural to want to spoil them a little bit. So, whether they're king (or queen) of the couch or ruler of the yard, here are some of the best dog gifts for the pets in your life.
Tip: Visiting a house with dogs? Bringing along gifts for dogs will likely please your hostess more than a treat for her.
Best Gifts for Pets and Pet Lovers
Disclosure: This post contains affiliate links.
Pet Care
The only thing better than a dog is a clean dog. Rowan is cleaning up the products we use to keep our four-legged besties fresh by using human-grade, naturally-derived ingredients that leave coats shiny, skin healthy, and everyone smelling like coconuts.
Use code PRIME20 to save 20% off your purchase!
"Kitty Poo Club started as an idea to improve something every kitty-lover owns and despises: the litter box. Why are cat owners still driving to the store, lugging home heavy bags of litter, scraping, chiseling, and hosing out the litter box? Wouldn't it be more convenient to have an all-in-one litter solution arrive directly to your doorstep? We realized that we could make a product that wouldn't be just a box. It would be an all-in-one litter solution. It was truly our most "out-of-the-box" idea yet! Today, we are helping make tens of thousands of cat owners' lives easier with the Kitty Poo Club! And we are making their furry friends happier, too!"
Use this link to enjoy 20% OFF and receive a FREE dome and a FREE scoop!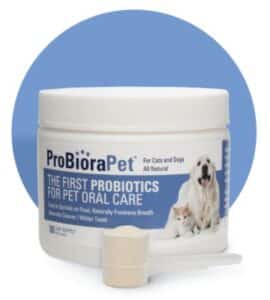 From bad breath to larger health issues, your pet's oral health matters. Brushing and chewies are fine; giving them ProBiora helps like nothing else. Just sprinkle it on their food once a day. It's dry, odorless, and flavorless, so they barely notice it. If they get wet food, mix it in.
Amazing Pet Beds
When they aren't snuggled up beside you, are they napping in a bed of luxury? Well, why shouldn't they deserve the best? And if you're going to have it out where people will see it, you'll want it to look stylish for your decor, too.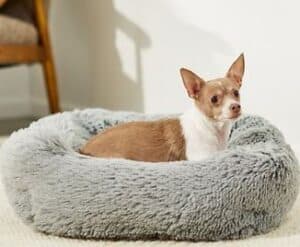 If your furry friend is the ultimate snuggle bug, they'll love cozying up in the Frisco Eyelash Rectangular Bolster Dog and Cat Bed. The rectangular design is ideal for pets who like lots of support, while the long faux fur surrounds them to create a warm and comforting environment. The bolstered edges are a supportive yet soft spot for your pal to rest their furry head.
The Cave has a well-shaped opening bordered with PV fleece so that your pet is pampered while they put their head out and will not suffer from fabric rashes. The cushion cover can be removed for easy washing.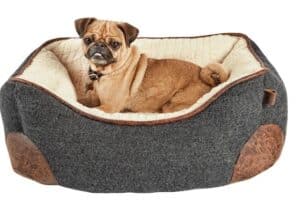 Harmony Grey Nester Memory Foam Dog Bed provides your pet with ultimate support. This bed molds to your dog's body for a custom fit to keep them comfortable and help your pup fall into a deeper, more relaxed sleep.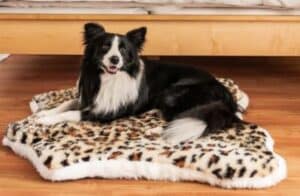 Meet the most beloved dog bed in the world. Made from human-grade memory foam, all of our dog beds are designed to ease joint pain and provide maximum support for your four-legged friend.
The Best Toys For Pets
Keeping your pets playful is half the fun. The joy of receiving a new toy and then playing hard to get when you try to grab it can keep them entertained for hours. Pets are so darn cute when they're feeling frisky, so take time to stock up the toy basket with a fresh, not yet drooled on, supply.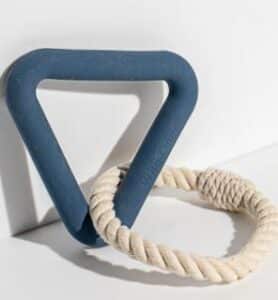 Chewy natural rubber and rugged cotton rope pair in a dual-textured dog toy perfect for giving your pup hours of interactive tug-of-war fun.
Watch your pet play and have fun in this transparent playpen. Take it with you inside or outside, and let your furry friend enjoy hours of fun.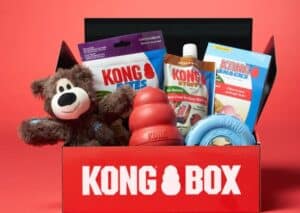 Known for their durability, KONG toys are a great way to play with your dog, create positive behaviors, and keep boredom at bay.
Cats are crazy about chaser games! Combining string and feather into a great cat toy, this cat feather toy is an irresistible lure for cats! Swinging this feather's "lure" will get your cats excited and bring out the "hunt instinct," making them run and jump like a wild animal.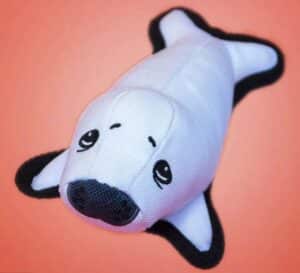 The squeaky sounds are based on testing what dogs enjoy. They are more interesting than one of those ugly honking squeakers, and dogs love it!
This package includes seven types of entertaining toys arranged in multiple layers to climb, chew, and explore. Your feathery friend will love bouncing around from toy to toy, getting their exercise. You could program any sounds in the world, so they found just the right ones.
Tasty Treats For Pets
When you need a break and want to let your pet self occupy, for training purposes or rewards for jobs well done. And, well, because just look at that face. These are bound to make the tail wag fast while still being good for them, too.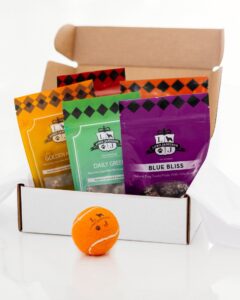 A variety pack is a fantastic way to introduce your fluffy friend to Lord Jameson's range of dog treats. All packages are loaded with different kinds of goodness and flavors, so you can find out what your dog loves the most.
Sprinkle any amount on your kitty's favorite toy, bed, or scratch post and watch them purr, roll, meow, and play for hours! This quality product is panted, grown, and harvested at the highest peak of the season, ensuring the best plant quality for essential oil.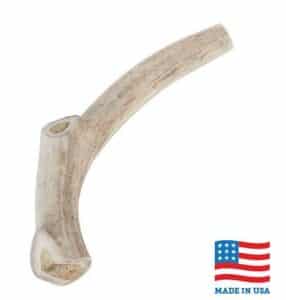 Even picky pups will succumb to the influence of a Bones & Chews Made in USA Deer Antler Dog Chew. This 100% natural antler is low odor and non-allergenic and provides a source of calcium, phosphorous, and other beneficial nutrients. Deer antler chews are naturally shed and renewable. They support bone and muscle health, and their hard texture helps clean teeth, massage gums, and exercise jaws as your dog chews.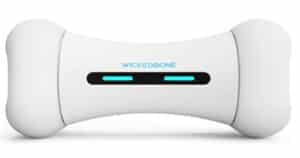 Automatic and Intelligent: Choose between interactive auto-play modes or control the puppy toy using a joystick in drive mode via the app. It can automatically adjust how it reacts based on the different actions of your dog!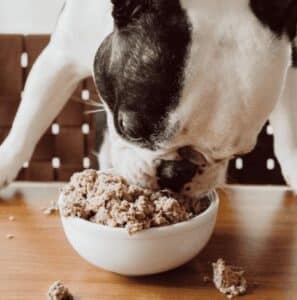 Feel good about what you feed with fresh, all-natural dog food delivered safely and conveniently to your door. Get 50% off your first box!
Gifts For Dog Lovers and Dogs Alike
This fragrance interpretation of a Golden Retriever is a delightful mix of earthy cedar, strong oak, and sweet vanilla.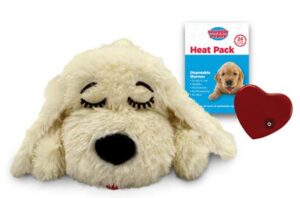 This helps with crate & kennel training by reducing barking, whining, and anxiety for your dog, helping YOU sleep at night
Each piece is an individual, hand-crafted by Los Angeles-based potters. No factory molds here, so you may see some variation in the design. We'll pick one for you; you'll love it.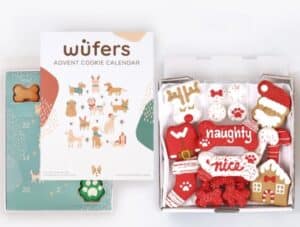 The holiday season has never been more fun! Bundle our two bestsellers of the season, and save.
So maybe the gifts for pets are for them, or perhaps the gifts are actually for you. Either way, the joy you will both get out of these small expressions of love is priceless.
Read Next:
18 Creative and Fun Gifts for Kids