The hectic holidays are upon us, complete with the extra stress of party-going and gifting, not to mention entertaining at home. Leave the wine and foodie gifts to us! Keep reading for the best holiday wines and entertaining items to give (and keep for yourself) this season! We have a feeling you'll find your new favorite.
The Best Holiday Wines & Foodie-Inspired Gifts
Disclosure: This post contains affiliate links.
Gifts for Foodies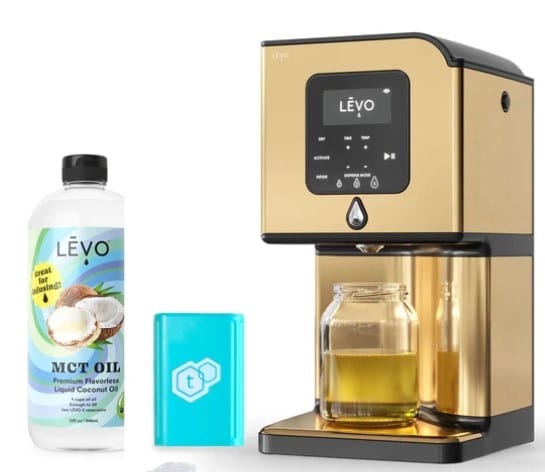 The LEVO II is the legendary infuser that brought sleek design, automatic dispensing, bladeless stirring, and precise time and temperature controls to infusion. Dry out water content from fresh herbs for improved shelf life, activate medicinal herbs, and infuse into the oil, honey, butter, glycerin, or other carrier of your choice, all in one!
Use code PRIME20 to get 20% off machine bundles!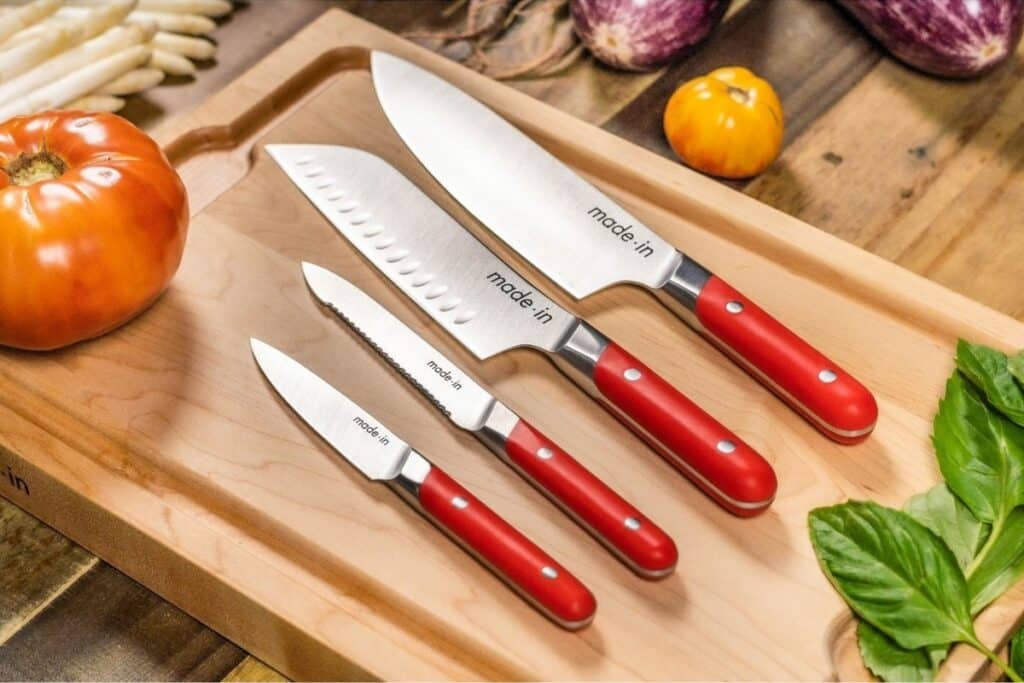 Crafted in the Knife capital of the world—Thiers, France—each knife in the Made In Knife Set is forged by a 5th-generation bladesmith and hardened with nitrogen. The Knife Set includes the Chef Knife, the Bread Knife, the Paring Knife, and the Nakiri Knife, a blunt-nosed blade perfect for rapid-fire prep work.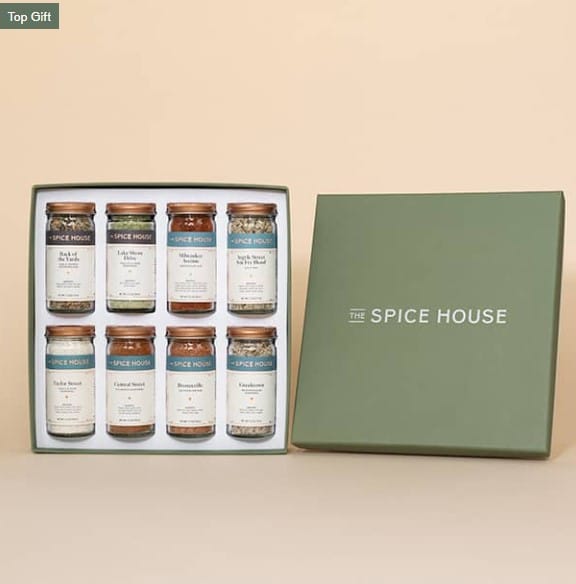 This is the flavorings of Chicago. The curated rubs and seasonings are from The Spice House's existence in Chicago. You can learn from their city's home cooks, chefs, and restaurateurs. With this, you are able to bring a world of flavors to your table.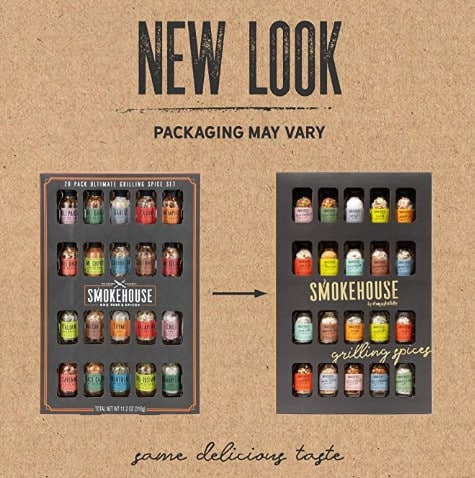 This gift has 20 unique BBQ rubs and spices, including Lime Chipotle, Chili Rosemary, Jalapeno, Black Cajun, and Chili Parsley seasoning. You are also able to get the classics such as Memphis, Cayenne, Garlic Salt, Italian, and Thyme Salt. You can also travel to different countries with spices, such as Jamaican, Caribbean, Southwest, Mexican, and Montreal.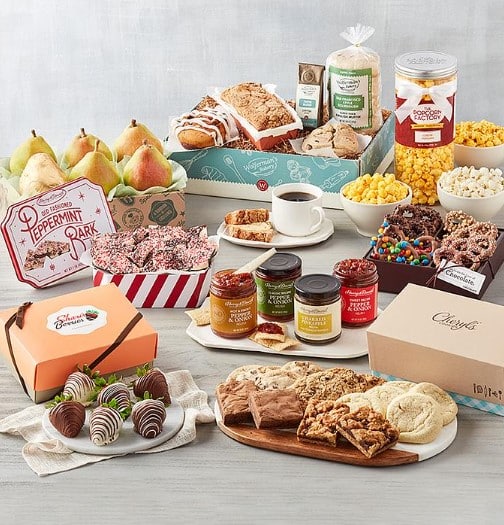 This gift box features items such as handpicked fruits, this Club also includes Cheryl's® gourmet cookies, The Popcorn Factory® savory popcorns, and Wolferman's® signature English muffins.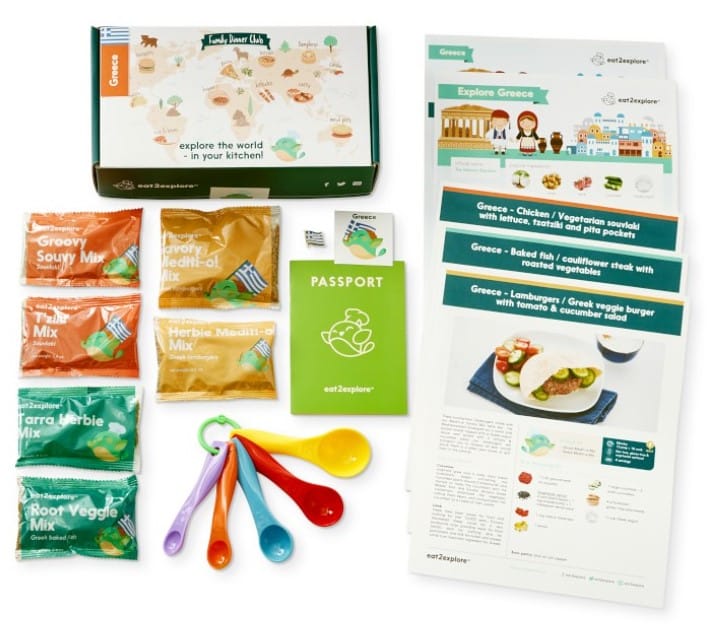 With this, you are able to help kids learn about food and cultures from around the world. This cooking kit contains three easy-to-follow recipes – either national dishes or local favorites – as well as essential spices, sauces, and grains, plus a shopping list of the fresh ingredients needed.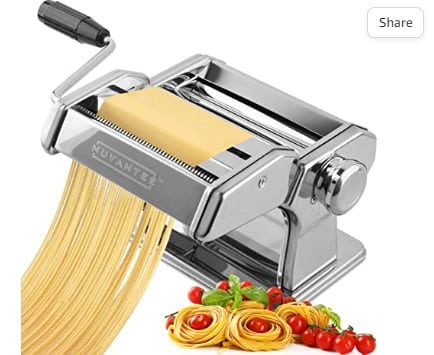 This pasta machine has a stainless steel finish that adds the perfect amount of shiny chic to any cooking space. You are able to enjoy 7 different thickness options to craft your ideal meal. From spaghetti to fettuccine, this is an essential kitchen appliance for any pro chef.
Gifts for Wine Lovers
Gift Sets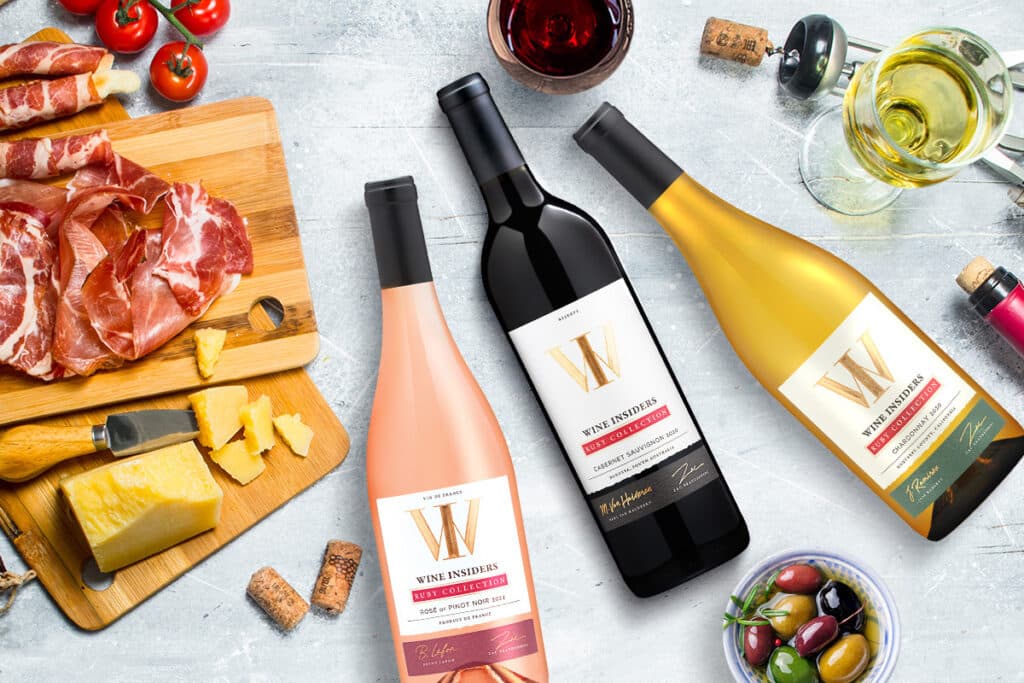 2022 marks the 40th Anniversary of Wine Insiders, and they're excited to share a gorgeous collection of wines designed to commemorate the occasion. Discover the Ruby Collection, full of gems from wineries they're proud to partner with in some of the world's top winemaking regions.
Wine Insiders 40th Anniversary Mixed Must-Haves Half-Case, just $112 after getting 30% off using the PRiMEWomen Exclusive Coupon PRIMEWOMEN30!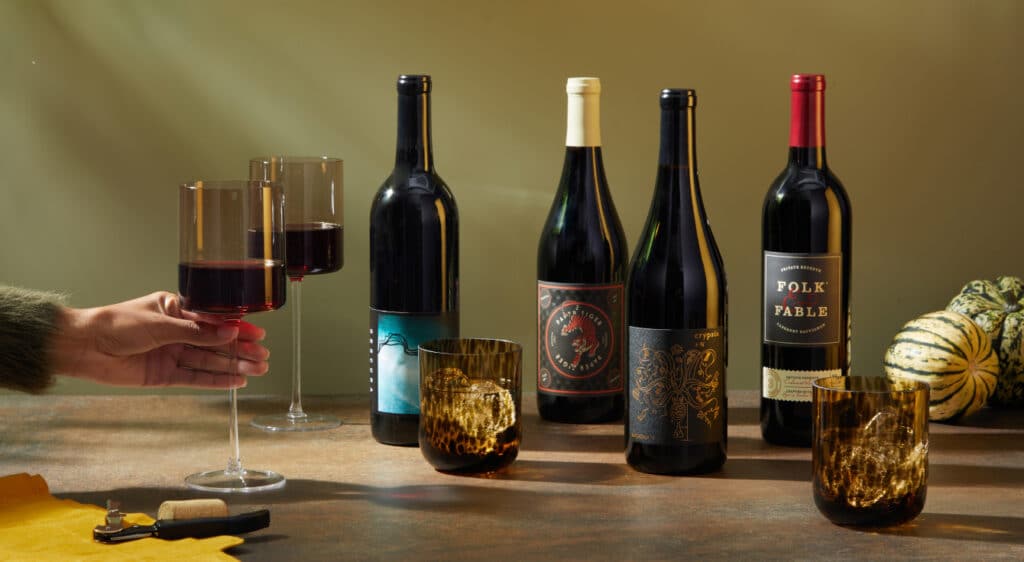 Bright Cellars is a monthly wine club that matches customers with wine they'll love. Through their custom wine quiz, Bright Cellars creates four personalized wine matches for customers to try using a monthly, bi-monthly, or quarterly subscription. After rating the wine selection from a previous order, Bright Cellars will use subscribers' Bright Points algorithm to curate an even more personalized selection for the customer's next order. Bright Cellars offers a collection of wines curated from around the world, including selections from Italian, Spanish, Portuguese, and South American winemakers.
This 12 Nights of Wine is the world's first curated wine advent calendar, and the 2022 edition was designed to be enjoyed day or night through the holidays!
These wines are from the great Toro region of Spain. Enjoy a Finca la rana, La Enferna, and Seleccion wines! These easy-drinking red wines are medium-bodied and can be served with or without food.
These California wines provide powerful aromas, bold fruit flavors, and a bold, opulent personality.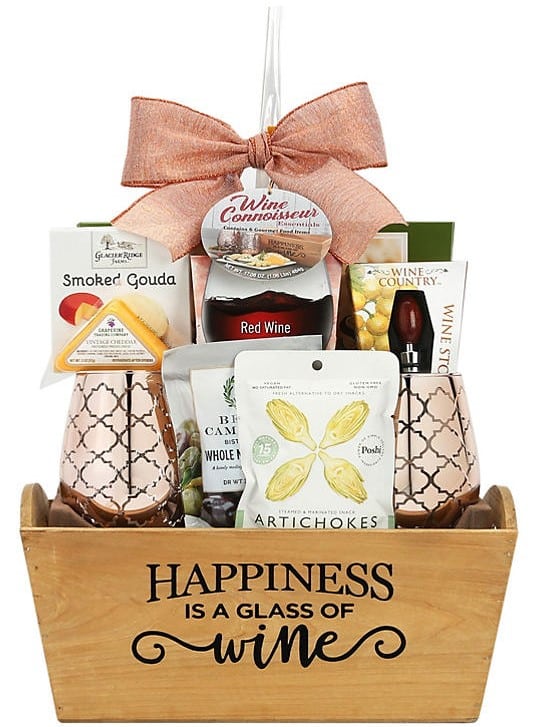 This basket contains creamy, savory cheese, whole mixed olives, wine biscuits, artichokes, and more. Two wine glasses and a wine stopper are included too. Makes a great gift!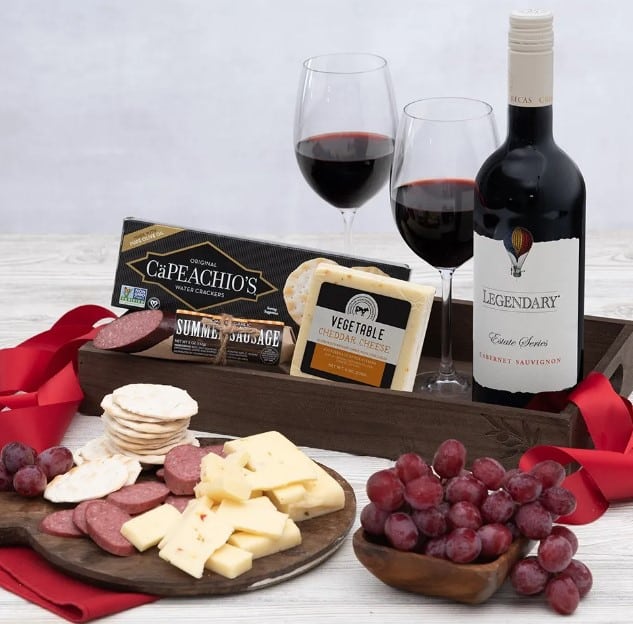 This gift basket contains a Cabernet Sauvignon (one of the world's best red wine varieties), savory cheese, beef garlic sausage, premium water crackers, and a keepsake two-handled tray for serving. When it comes to wine gift delivery, you can't choose wrong with this sensational gift!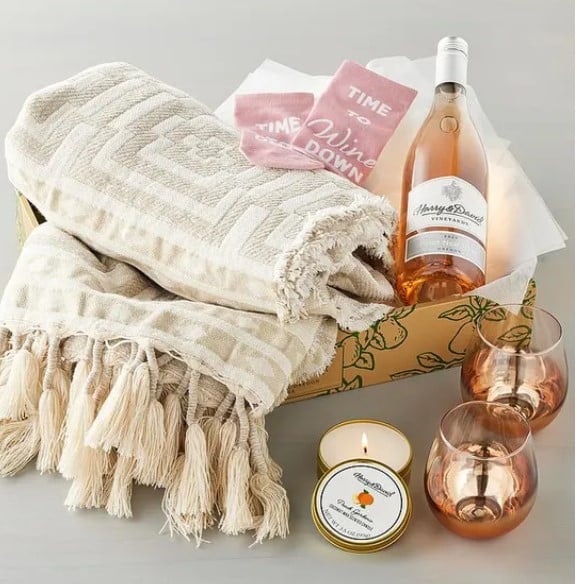 You can enjoy a cozy evening right at home with this gift. Curl up on the couch with a beautiful throw blanket and keep your toes warm with socks that read "Time to Wine Down." Uncork and unwind with a bottle of premium Harry & David™ wine, perfect for sipping from one of the two stemless wine glasses. A peach gardenia candle helps set the mood for a wonderful night in.
Bubbles & Reds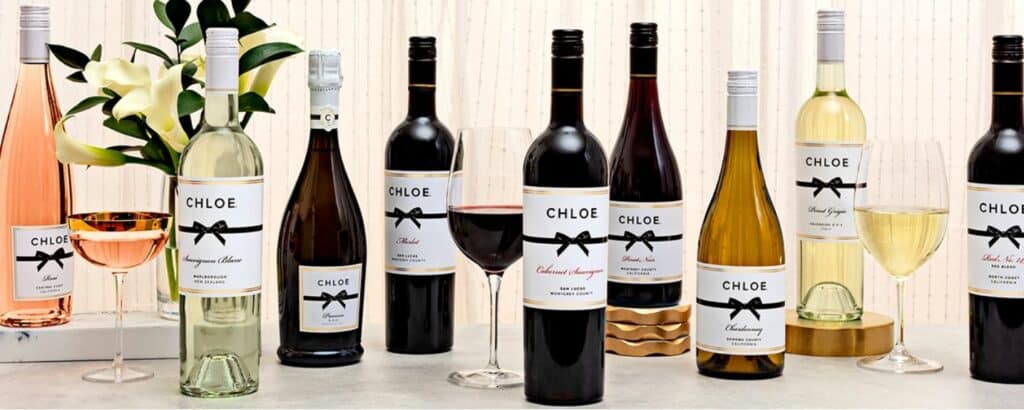 Chloe has an assortment of delicious wines available. To make it even better, a personalized bottle of Chloe makes the perfect gift. Simply select a varietal, craft your message, and they will print and ship your personalized wine labels directly to you for free.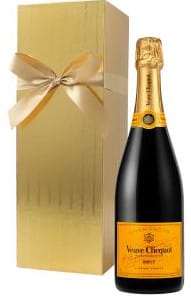 This is sure to wow your recipient with this champagne in a gorgeous, luxury gold gift box.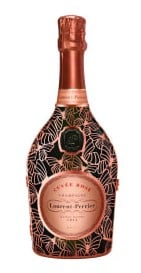 The Cuvée Rosé from Laurent-Perrier is the most recognized rosé champagne in the world. It is held in an elegant bottle inspired by King Henri IV, which has been widely acknowledged for its consistently high quality for more than 40 years, and it is the benchmark for rosé champagne around the world.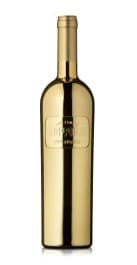 The Family Coppola 93rd Awards Cabernet Sauvignon delights the nose with tantalizing aromas of blueberry, mocha toffee, and dark cocoa spice. Juicy flavors of concentrated blackberry and ripe plum are followed with notes of mocha and an enticing vanilla caramel lift on the finish; it's an exceptional wine for every special occasion.
Read Next:
Chic Pieces For Your Fall Wardrobe
Get Festive with Fall Wedding Guest Dresses