At this point in life, there are certain givens.
First given: I love to travel.
Second given: I only want to travel long distances in Business or First Class.
Third given: I don't want to pay what an airline charges now for Business or First Class.
If these are your givens, it's time to learn how to travel smarter, by using credit card reward point programs (like those point conscious millennials do) to get you there. You may not have the technological skills that a millennial has, and you may have no interest in spending hours applying for credit cards, then cancelling them (to avoid yearly fees), and figuring out how to transfer miles between programs. But, if you learn a few rules of the road, you can increase your ability to sit in the front when travelling to far off locations.
Plan Ahead.
The easiest way to secure business plan seats at the lowest mileage level is to book them on the day the seats become available using miles you have earned or transferred into your airline mileage account. At American and Delta, seats are loaded and made available at the low mileage award level approximately 331 days prior to departure. United is generally 338 days. But, sometimes they wait to load the business class seats, so you have to keep checking on a daily basis.
Some friends tell me they set an alarm clock for 12:01 a.m. on the booking day. This may be way too much work. If so, other plan ahead ideas include:
Decide where you might want to travel next year and start figuring out how best to get there.
Not all airlines are the same. If you are going to Asia, think about Singapore Airlines. Or, if are an American points junkie, use your AA miles on Cathay Pacific (where the award levels are much lower). Or, if you are going to South America, think about LATAM (a partner of AA) or even Delta or United Airlines (where you can use your Chase or Amex reward points). Consider Lufthansa or even Air Berlin to Europe (where the reward levels are lower). Plan out your best option and make sure you are using the right credit card to earn miles toward the best options for your destination.
Watch for Credit Card Sign-on Bonuses.
No one really wants ten credit cards. Too cumbersome, too confusing. But, if you are in a position to be able to not be consumed with the interest rate differences, and if you are willing to cancel credit cards before the first year anniversary of issuance (in many cases avoiding that annual fee), you should be searching the internet for bonus miles when you sign on to a new credit card.
Chase caused a flurry of activity earlier this year with 100,000 sign-on bonus miles for the Chase Sapphire Reserve credit card (the offer is now long gone). But, you can still get 50,000 bonus miles after you spend $4,000 in the first three months on the Chase Sapphire Preferred credit card. And, Chase Reward Points can be used to buy travel on their own travel portal at a 50% bonus (not the best deal) or can be transferred easily and instantaneously to other airline programs—including United, Singapore Airlines, and other Star Alliance members.
I just signed on for a Starwood Preferred Amex credit card giving me 25,000 bonus miles if I spend $3,000 in the first three months (plus some additional bonuses for increased spending). Starwood Points transfer to most airline mileage programs—including to the American Airlines mileage program on a one for one basis (but transfer at 2 for 1 to United—not good). So, keep looking and changing cards. You might ask if this affects your credit rating. It probably does to some extent, so it is probably good to monitor that, too. But, travel smarter by using the bonus mile system to get free airfare. It is worth the effort.
Don't Forget to Book Hotels, too.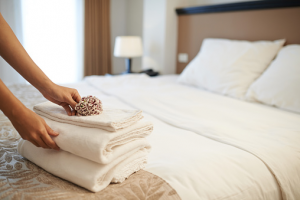 I realized recently that I have not even thought about using all of these accrued points for hotel bookings. I have lots of Amex points and I have found the best use for them is when I book hotels. They do transfer to some airlines (Etihad, JetBlue and British Airways) but none of these have provided me with availability when needed, so use them for Hilton Hotels. You can use your Chase reward points for Hyatt, and the millennials know you can book four nights at the Park Hyatt in Maldives for 100,000 Chase reward points.
Starwood Points (again the most flexible in use) can be transferred to Marriott Rewards (your accounts can now even be merged) and be used at Ritz Carlton locations. So, hotels are good options.
Watch the Internet; Gather Information.
When I need to decide how best to use my points and what my points are actually worth, I rely on the search function and check out many websites and blogs for helpful hints on how best to redeem points. There are also point exchanges on line – places where you can trade points in various programs. But, the best information may just come from talking to the millennials. They love this game and are more than willing to share how they do it. You just need to spend the time and enjoy the game as much as the end result.
True, this is not as easy as the S&H green stamps that some of us remember. It does require effort and time. Rest assured, the game will change in the near future. Join it now and you may be a step ahead when the game of 2020 is played. There will be new ideas and new ways for points and rewards to be earned and used – but you will understand how to use the programs to your advantage.
Now, let's talk about How to Avoid Jet Lag.