is a popular app and online-based program for learning a new language. They claim you can become fluent in a new language with just a few minutes of daily app usage alone. One of the reasons it is so popular is because it is free and has a variety of languages. English speakers can choose to practice French, Swahili, or Japanese, and they even have a course to learn the made-up language of Klingon from Star Trek! For my Duolingo review, I chose Spanish.
Full disclosure: I was an exchange student in Paraguay in high school for a year, so I was once fluent in Spanish. But I have long wanted to revive my Spanish language skills on my own time, without the commitment of going to class or attending sessions on a set schedule. So I decided to give Duolingo a try. For 30 days, I went online to learn and practice Spanish for about 10 minutes per day. Here are my conclusions.
Does Duolingo Work?
Duolingo is Good for the Basics
Duolingo is geared toward beginners. The exercises are very simple and very repetitive, and I think that the format would be helpful for someone learning a new language for travel purposes or in order to speak very rudimentary phrases. However, I found myself frequently frustrated with the repetition. While writing this Duolingo review, I determined that if you are truly a beginner, then Duolingo will probably be helpful.
>READ: A VERY SPANISH INQUISITION
You'll Practice Pronunciation
Proper pronunciation is key to learning a new language. Duolingo exercises include challenges to translate spoken statements into English and vice versa. It reinforced what I was practicing by translating back and forth, and I also liked the use of verbal statements in the foreign language. This enabled me to hear and practice proper pronunciation. I found listening to correct pronunciation, then practicing out loud to be very effective.
Learning Will be Flexible
Because Duolingo is not a class, you can do it at times that work best for you. If you download the app, you can practice while you're waiting at the doctor's office or in line to buy groceries. The app also has push notifications that will remind you to practice, and this can be helpful in reminding you to practice daily, especially if you're busy. If you use the online platform, you can still practice from the privacy of your own home, whenever you want, for as long as you'd like.
Immersion is Best
My first experience with a new language (beyond a very ineffective junior high Spanish class) was through immersion — moving to Paraguay to live with a family who largely did not speak English and taking high school classes all in Spanish. This method is the most effective way to learn a new language. At about the six-week point in-country, I could understand most spoken Spanish and speak passably. My written Spanish proceeded similarly.
>READ: 5 THINGS TO DO IN VALENCIA, SPAIN
Trying the non-immersion method for the last month has shown me how important it is, for maximum learning, to totally surround yourself with the new language. Even though I practiced every day, my skills were not advancing as quickly as they had when I was immersed in Spanish. Of course, Duolingo is free and easy to do, whereas immersing in a new language is much more difficult and no doubt expensive to achieve.
The Final Verdict in this Duolingo Review?
Bottom line, language learning via an online program like Duolingo makes learning the basics easy (and free). If you are a true beginner, you will pick up some of the basics of the language, like pronunciation and common words. But will you be fluent in using the app or online platform for several minutes a day? No. Duolingo would not be very effective in accomplishing any level of fluency.
I do think it serves a purpose, though. If you are a frequent (or even infrequent) international traveler, Duolingo could be helpful. You would have some basic communication capability and probably be able to do simple things like order food and navigate a new place. I plan to use it again as I travel to countries where I do not know the language. Buena suerte a apprender una lengua nueva!
Other Language Tools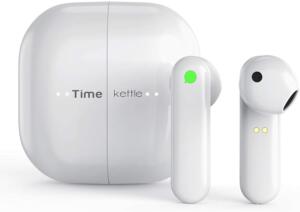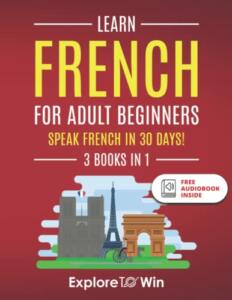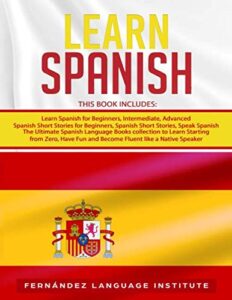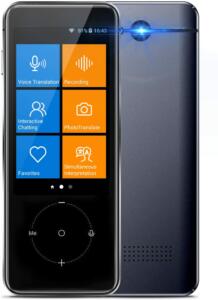 Did you know learning a new skill like a language has many benefits, including boosting confidence and helping your brain fight off the effects of aging? Learn more by reading some of our suggested articles below.
Read Next:
5 Ways to Stay Confident in Your 50s and Beyond
Are You Becoming a Super-Ager?