Anytime I want to take off some extra pounds, I turn to my recipes for shrimp. It is always an easy and tasty meal that satisfies the appetite without tasting like "diet food." As part of my freezer food inventory, I always keep a large bag of jumbo shrimp. This is the easiest "fast food" you can have on hand.
Recipes for Shrimp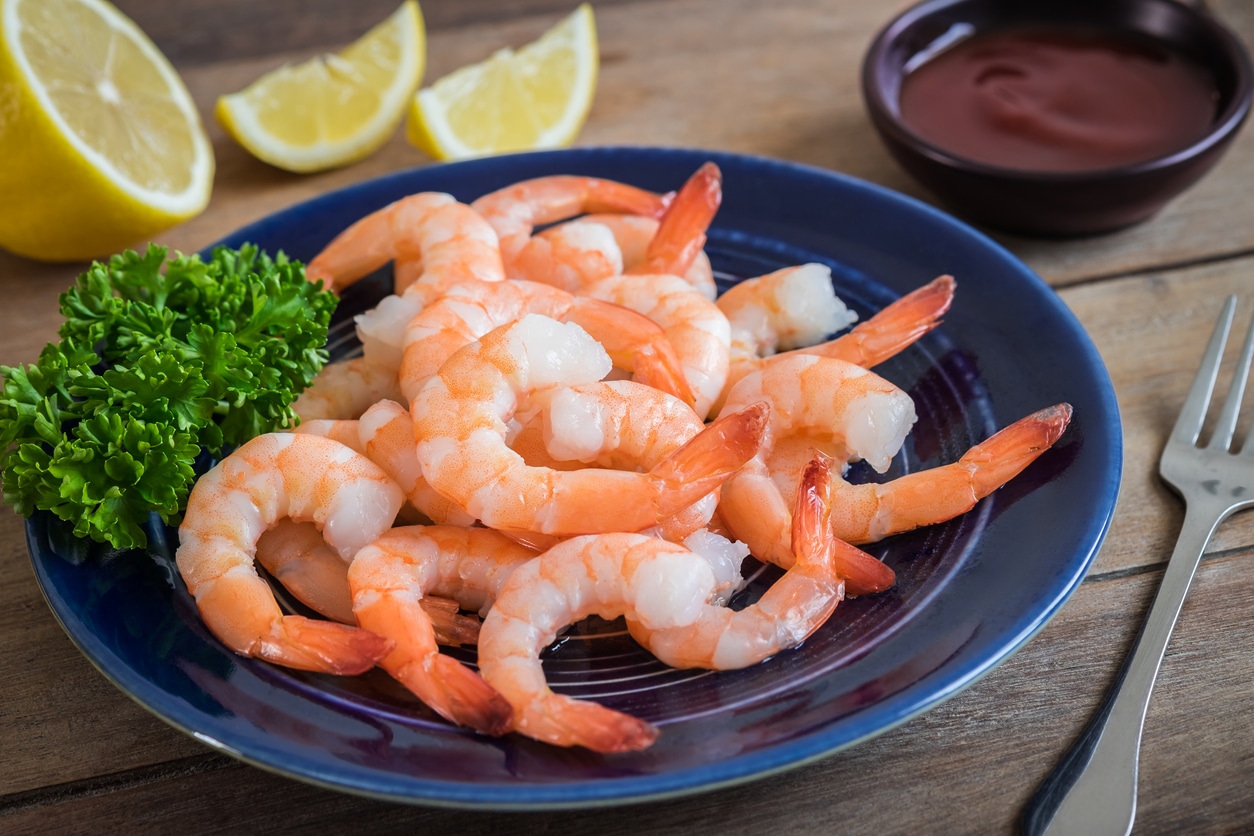 Steamed Shrimp is an easy go-to menu item. Plan on 4-5 jumbo shrimp per person.
Take the quantity of shrimp you want to prepare and place them in a bowl of water to defrost (this generally takes less than 10 minutes).
Meanwhile, fill a pot of water large enough to hold the quantity of shrimp you are preparing.
Add 1 TBSP of Old Bay Seasoning.
When the water is at a rolling boil, toss shrimp (with shells on) into the pot.
Cover and steam for 2 minutes on medium heat until the shrimp are pink.
Drain the shrimp into a colander and top with ice.
Prepare some cocktail sauce using spicy ketchup and horseradish (to taste).
Peel and devein the shrimp.
Serve simply on a plate with cocktail sauce or on some heated rice or a salad.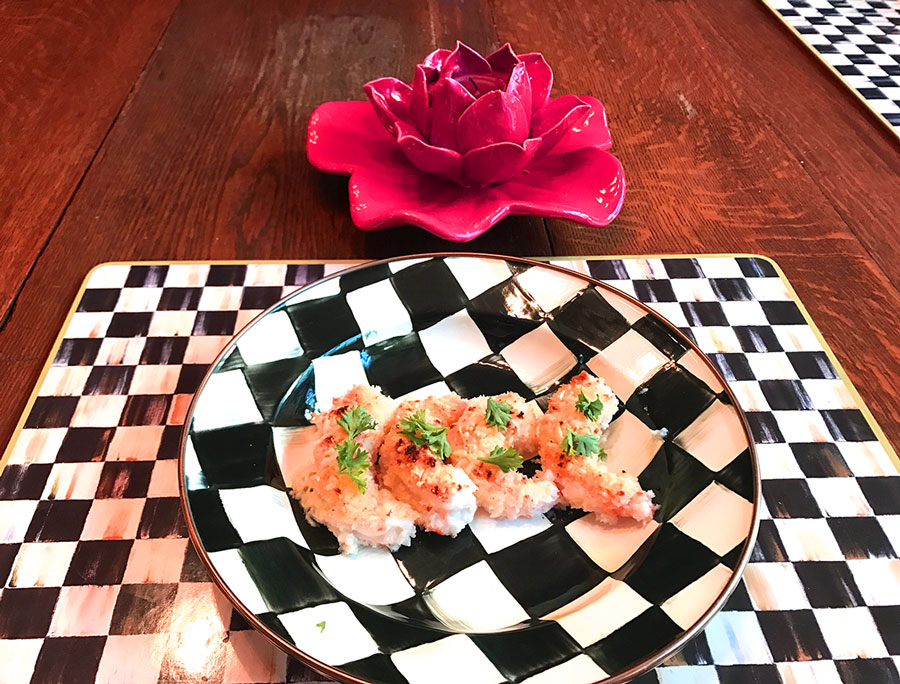 Baked Shrimp is another easy dinner to prepare.
½ pound jumbo shrimp peeled and deveined
2 tablespoons Panko bread crumbs
Salt and pepper (to taste)
1 teaspoon olive oil
1/4 C white wine
2 tablespoons grated parmesan
1 lemon cut in half and quartered
Preheat oven to 350 F.
Place shrimp in a baking dish just large enough to hold them in one layer.
Sprinkle with Panko, salt, and pepper, and then toss to coat the shrimp.
Drizzle oil over the shrimp.
Pour wine into the baking dish, and bake for 10 minutes.
Remove the dish from the oven and turn on the broiler. Sprinkle with parmesan cheese.
Place the baking dish under the broiler for 1 minute. Watch carefully.
Squeeze with lemon segments. Enjoy!

Read Next:
Green Bean and Portobello Casserole Recipe