Breakfast is the most important meal of the day, and with the return to the office and school, our mornings will get increasingly hectic. Double this recipe to make a batch of tasty breakfast scones that are easy to reheat and have a great meal in a pinch. And they're portable too!
To ensure the highest level of freshness, consider investing in some great food storage. I recently purchased some Zip Top reusable containers, and my leftovers and lunches have never been fresher. Plus, they fit in my lunchbox and cooler better than traditional plastic storage containers, and I can feel good about the environment by not tossing out sandwich baggies every day.
So, start your morning off right with these tasty homemade bacon, egg, and cheddar breakfast scones!
Bacon, Egg, and Cheddar Breakfast Scones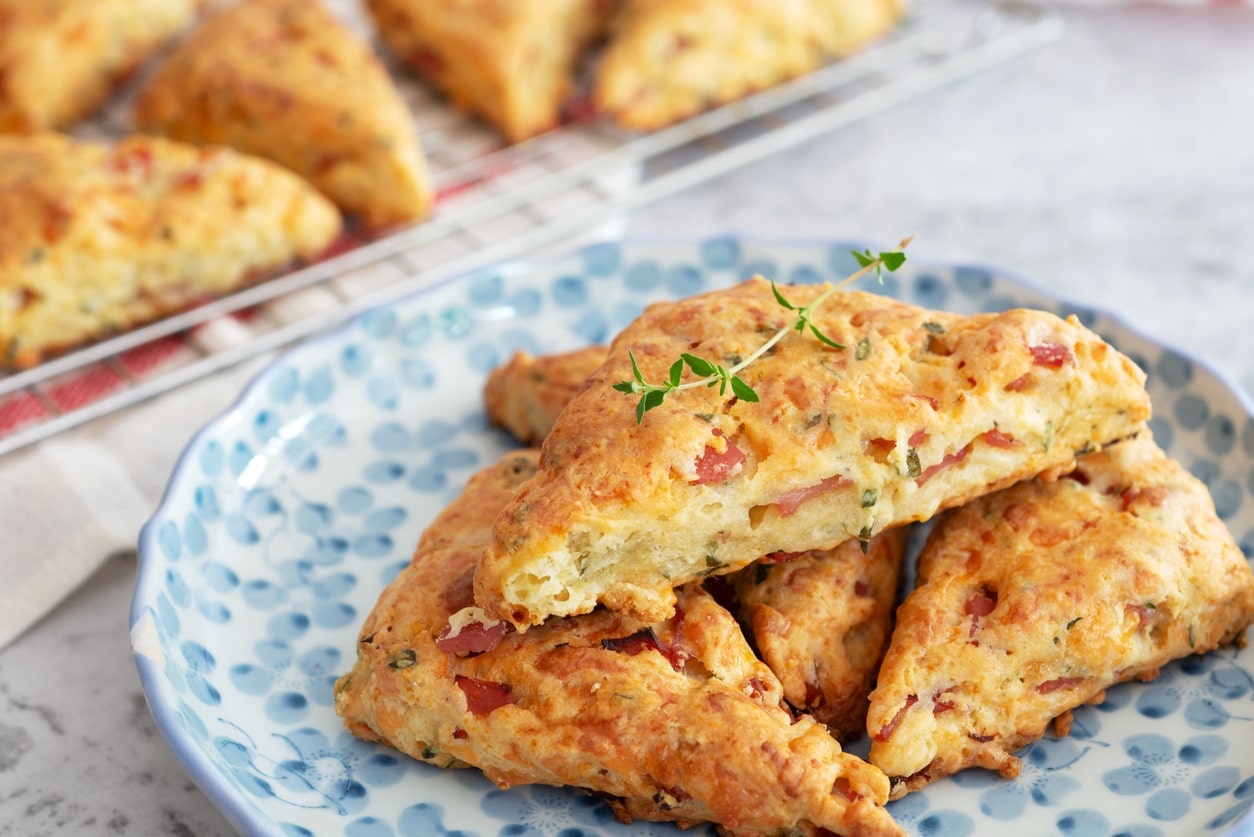 Ingredients
2 cups unbleached all-purpose flour
1 teaspoon salt
4 teaspoons baking powder
5 tablespoons unsalted butter, cold
3 eggs
3/4 cup heavy cream
2 ounces Cheddar, shredded (1/2 cup)
2 eggs scrambled, broken into pieces about 1-inch square
3 strips bacon, partially cooked, cut into 1/2-inch pieces
Directions:
Preheat the oven to 450° F. Lightly butter a baking sheet or line it with parchment paper.
Sift the flour, salt, and baking powder together—place in either a medium mixing bowl or the work bowl of a food processor.
Cut the butter into the flour so that it is completely incorporated. This may be done using two knives, a pastry blender, your hands, or in a food processor.
Beat two of the raw eggs and the cream together, and add to the dry ingredients. Mix as little as possible to incorporate the eggs into the flour and butter.
Fold the cheese, scrambled eggs, and bacon into the flour mixture. It will be a sticky, chunky dough. Stir and knead the scone dough as little as possible while distributing the cheese, scrambled eggs, and bacon into it.
Transfer the dough to a well-floured, flat surface. Pat the dough into a rectangle about 12 inches long, 4 inches wide, and 3/4 inches high. Cut the dough into 4-inch squares. Cut the squares on the diagonal to form triangles.
Place the scones on the baking sheet. Beat the remaining 1 egg with the water and use this wash to brush the tops of the scones.
Bake for 10 to 12 minutes or until golden brown. Remove and serve warm.
Makes 6 breakfast scones.
Copyright The Cheese Lover's Cookbook & Guide by Paula Lambert, 2002.
Here's another delicious recipe from Paula – Mushroom Soup with Gruyere Crust.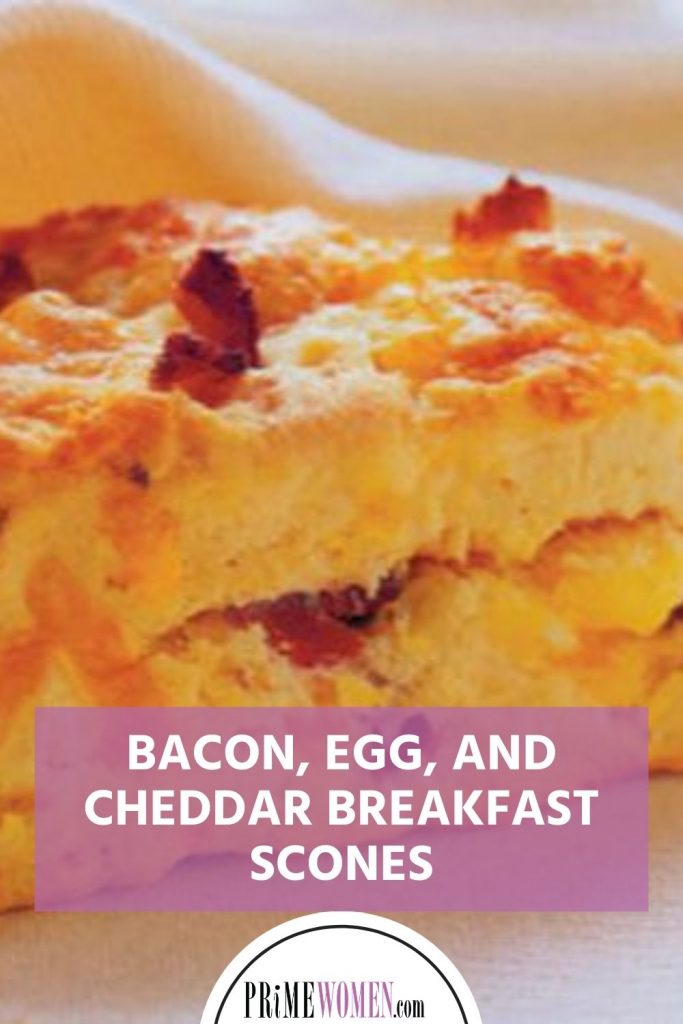 Read Next:
Hearty Protein Breakfast Muffins
Your Guide to The Longevity Diet
Favorite Fall Foods: 2 Comforting Recipes to Start the Season