Sometimes our hearts long for spring before the weather obliges. When this happens, we can turn to our wardrobes to evoke the feeling of sunny skies and warmer temperatures. The key to creating the perfect wardrobe this season is transitional dressing.
Create a Transitional Wardrobe
Around this time of year, I begin to transition my winter wardrobe to spring. I know there will be cool days ahead, so I keep my tops with long sleeves handy. For the most part, I put my chunky sweaters and heavy winter clothing away and opt for pieces that are lighter and brighter. Lightweight layers are a great choice, allowing me to wear warm weather styles topped with stylish jackets. I also begin perusing trends to see what I might already have in my wardrobe and add a few new pieces to boost my wardrobe. As you peruse your wardrobe for transitional looks, be sure to choose bright colors or go for a modern monochromatic look.
Spring 2023 Trends
Button-Down Shirts
The button-down shirt is always appropriate and is having a resurgence. These shirts are versatile, and almost everyone has one. They look great with denim and are especially nice with shorts. Button-down shirts were hot last summer and even hotter now. Building an outfit with one of your button-down shirts is an easy way to herald the new season. If it's a bit too chilly to wear on its own, you can wear a simple T-shirt underneath.
Denim Styles
I love the variety available in denim over the past couple of seasons. There is something for every figure type. Whether you like a wide leg, a flair, or a straight leg, denim is one area worthy of a splurge. This season you will be seeing more light-wash jeans, and if you love them, pick up a few pairs. Dark wash jeans are still popular, as is white denim. Ripped jeans are still floating out there; wide-leg jeans with rips at the knee seem the most popular. If you haven't already purchased a pair of new jeans, this is the year—it's time to set aside your skinny jeans and opt for a slim-fit straight leg instead.
Wide-Leg Trousers
More in the pants realm: The 90's style pleated wide-leg trousers are trending and can be styled with white trainers or a more refined shoe for a formal look.
Long Hemlines
Midi and maxi-length dresses and skirts will be big this summer in a wide range of floral patterns. A midi skirt is a great investment, especially if it has a matching blouse, so you can wear it as a dress or change the top and give the skirt a whole different look. Florals continue to be popular, and floral dresses can be worn layered with a long sleeve shirt underneath on cooler days.
Outerwear
This is the season for lightweight jackets and blazers. Look for boxy blazers; you can wear belted, longer denim jackets, cropped Chanel-style jackets, and bush or utility jackets. Look for a long-line denim jacket, or update the classic trench coat by choosing one of this season's bright shades. It's the perfect time to choose a classic piece in a bright color.
These are a few of the things I am doing to transition my wardrobe for spring, starting with my own closet. This week I cover more tips in this video.
Get Nina's Look!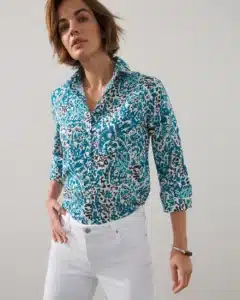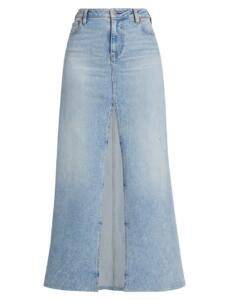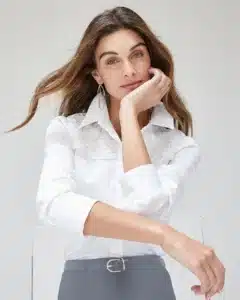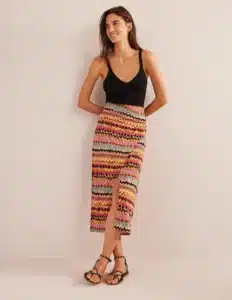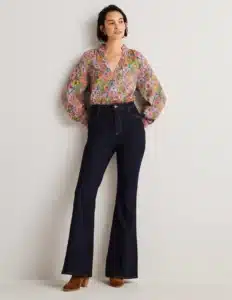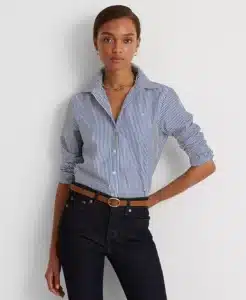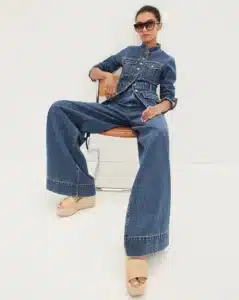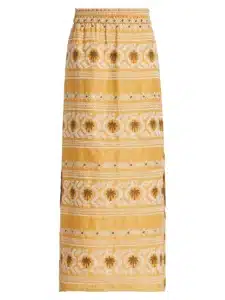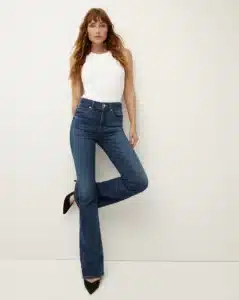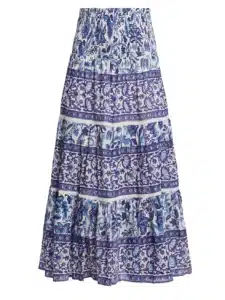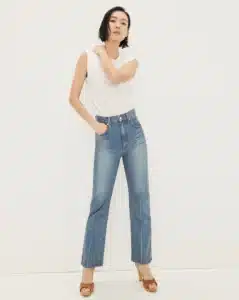 Read More:The Best Spring Makeup for Mature WomenSpring Fashion: For Easter, Weddings, and MoreSpring's Must-Have Item? Plidi Skirts!