There's nothing like throwing on a good pair of jeans and feeling like a million bucks. Depending on the fabric, back pocket placement, and yoke, the perfect butt-lifting jeans for you are definitely out there. But with all of the styles, fits, and fabrics out there, how do we know which jeans will flatter us the most? Keep scrolling for the best butt-lifting jeans for women over 50.
How To Shop For Butt-Lifting Jeans For Women Over 50
To find that perfect pair of jeans that fit you like a glove, you need to know what to look for. Here are a few construction details to keep in mind while you're shopping:
You'll also want to pay attention to the yoke of the jeans. This is the seam below the waistband and above the rear pockets. Look for denim with a curved or heart-shaped yoke. This enhances your natural curves and creates the illusion of a larger rear.
Stretchy material is always a plus. This will create the illusion of a fuller rear and glove-like fit.
Pay attention to the placement and shape of rear pockets! For example, smaller rear pockets that are centered on the fullest part of your butt will look great. And pockets that are slightly angled inward will also accentuate your, ahem, assets.
The Best Butt-Lifting Jeans For Women Over 50
Disclosure: This post contains affiliate links.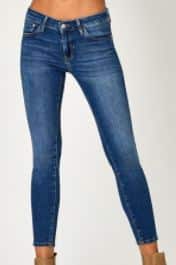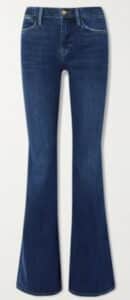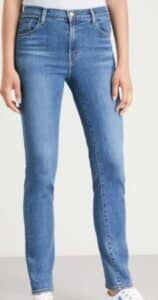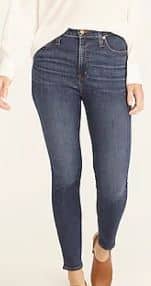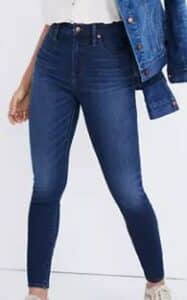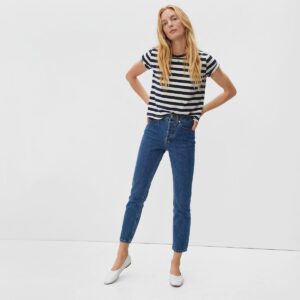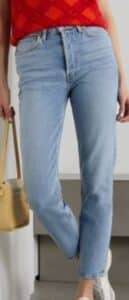 Looking for the perfect pair of jeans? Watch the video below for more tips on finding jeans that fit, and subscribe to our YouTube channel for more fashion, lifestyle, and fitness videos.
Read Next:
Best Jeans To Wear With Cowboy Boots
Mom Jeans vs. Boyfriend Jeans – Which is Right for You?
The Best White Jeans for Women