When I'm planning to travel, I envision myself in every place where I plan to visit; the markets, lunches and dinners, visits to cultural establishments, and start thinking about what I'm going to wear.
However, as I'm putting together my clothing choices, the item that deserves the most thought, are the shoes I will wear! Nothing takes the joy out of travel like shoes that hurt your feet. Packing comfortable shoes may be the most important choice about your whole trip!
Below we break down the most comfortable shoes for travel and tourism this summer, by brand, with a few of our favorites from their options:
Everlane
Have you fallen in love with Everlane, yet? We love their simple-but-chic aesthetic, "choose what you pay" options, but if we had to really nail down why we adore them, it is all because they have completely reinvented the shoe. So Everlane tops our list specifically because of their comfort-meets-style technique. There's a bonus! You simply won't believe the color selection available for each style (the 'Day Glove Flat' comes in SIXTEEN colors). Truly a smorgasbord of color.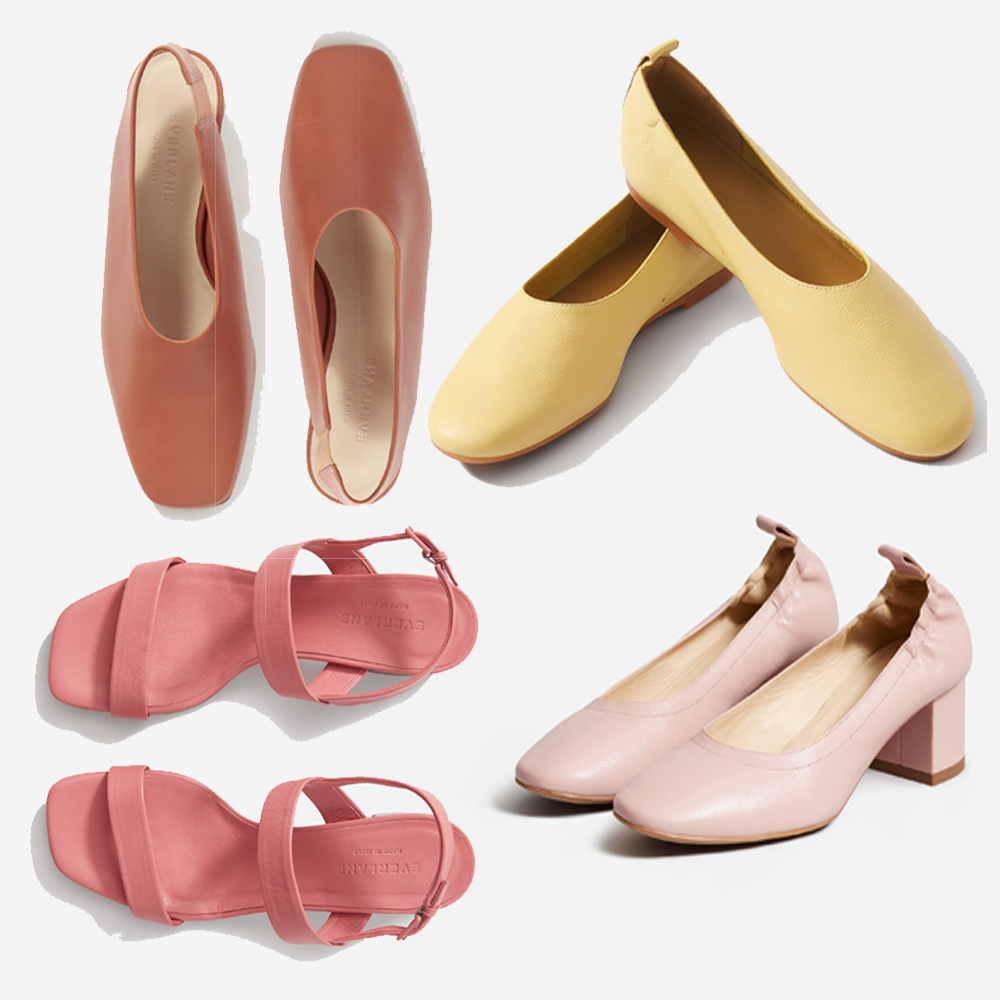 Double-Strap Block Heel Sandal, $145
Vionic
Started by a podiatrist who, after discovering he had a passion to heal, pioneered heat-shaped orthotics, then applied all that science to shoes. He saw that many of the ailments, like plantar fasciitis, completely debilitated people, and treatments available were costly, lending to further time inconvenienced during recovery, so he went to the source of a lot of our podiatric problems. And he has many fans ever since, including Oprah! If you're on the fence, there's a 30-day 'wear and return' policy, and multiple widths available for most pairs.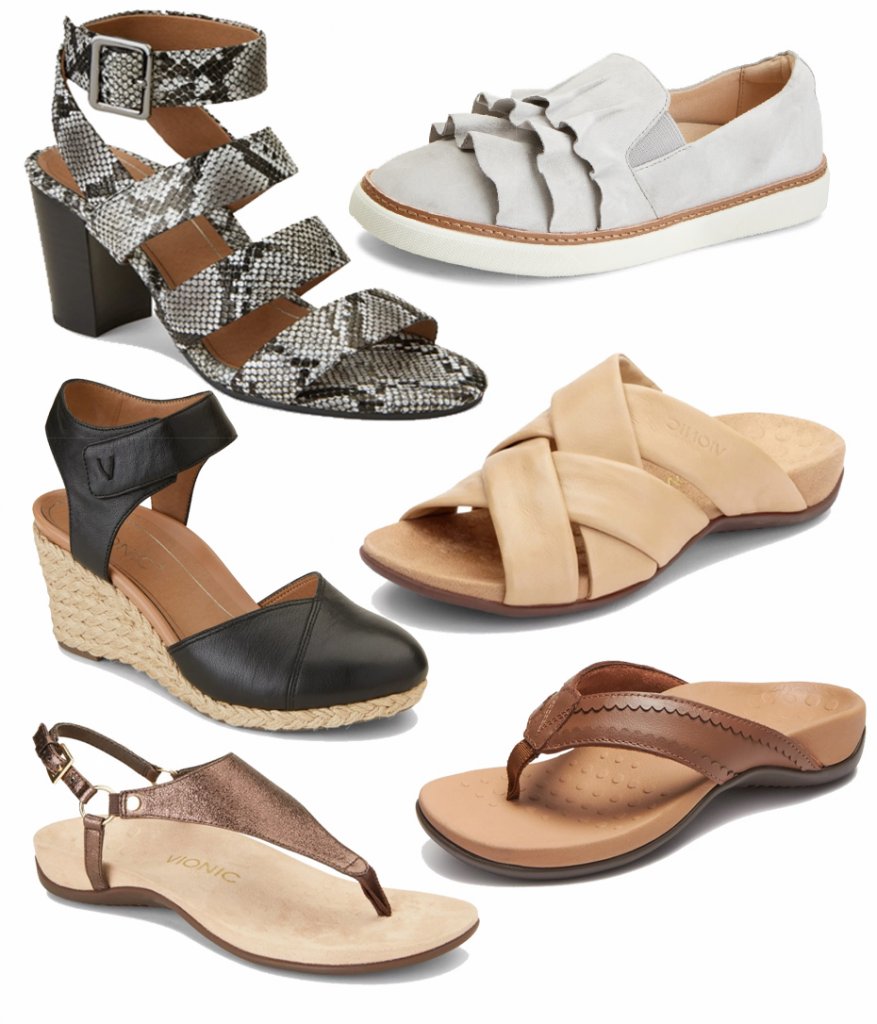 Dankso
Ever wonder who made the original clog that has been in and out of the height of fashion? You know, the one that looks like the wooden shoes worn in Denmark? That's Dansko. And they were discovered in a tiny shop in Europe and quickly became THE shoe for professionals who spent all day on their feet, like chefs and doctors. The brand has really expanded since its humble beginnings and many travelers swear by them.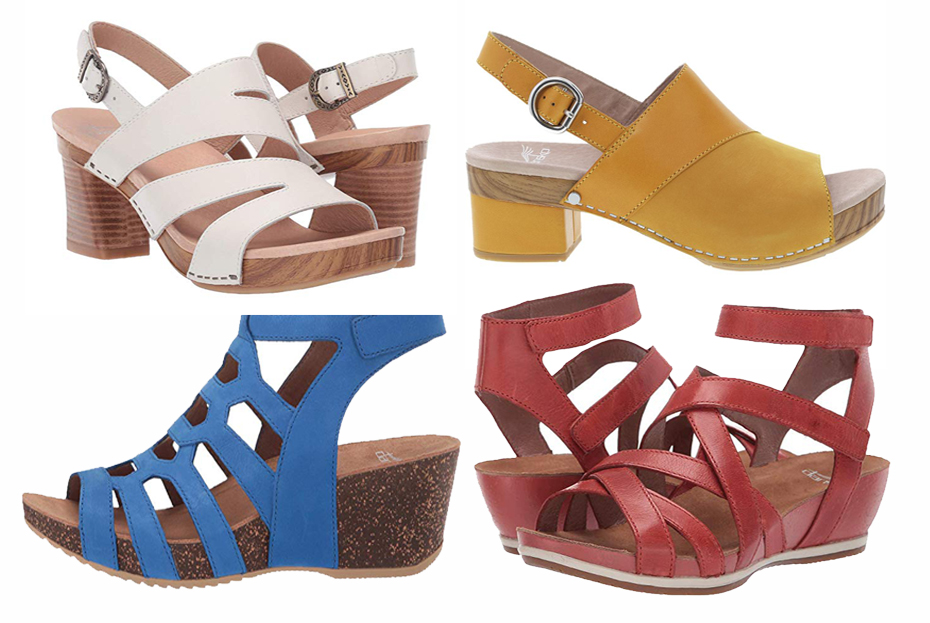 Madalyn Clog Slingback Sandal, $140
Veruca Wedge Sandal, $140 https://fave.co/2PUoiev
Ecco
A Danish company started in the 1980s, on a mission to create shoes that did not need to be 'broken in'. Now with a woman CEO at its helm., it stays rooted in the tradition of Scandinavian shoemaking.. They also own their own tanneries, which are the source for many of today's top luxury brands. Constantly researching and growing, they're a mainstay in the world of comfortable shoes.
Shape 65 Block Heel Sandal, $160
Shape 45 Block Heel Slide Sandal, $150
Touch Perf Ballerina 2.0, $100
Crepetray Slip-on, $90
Rockport
There slogan? "Made for movers." Which is exactly what you'll be doing, strutting your stuff in comfort. Originally known for their sneakers and hiking varieties, their women's collection is charming and has the best variety of heels for those not-as-exotic long days in the office. They're constantly evolving their technique, the Total Motion line even includes anti-microbial magic to keep them from getting smelly after long hours of exploring.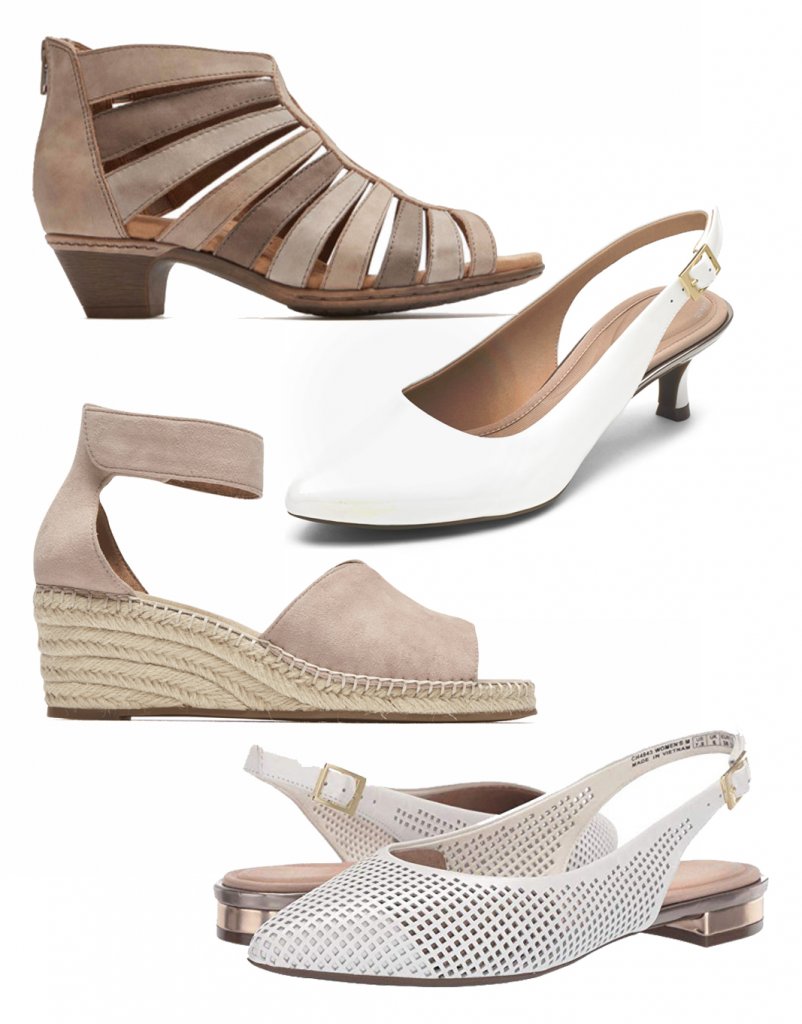 Cobb Hill Abbott Gladiator Sandal, $110
Total Motion Kaiya Slingback, $100
Marah Peep-toe Espadrille, $100