While some of us are still cranking the AC and trying to keep the hot weather from overtaking us, there are definite signs that a change is on the horizon. Leaves are starting to change color, and there's a smell in the air that tells us it's coming: fall. With pumpkin spice popping up in every coffee shop and aisle in the grocery store, it's hard to deny that the seasons are changing and summer is becoming an image in life's rearview mirror. While some of us will miss the long lazy days of summer, there's one thing that always motivates and inspires us: fall fashion.
With autumn quickly approaching, it's time to get your closet in order. This fall, we're loving midi dresses with a touch of simple elegance. Blazers are the statement piece of the season and are the go-to option for trips into the office. If you've got a date night with your beau or a ladies night out with your crew of friends, you'll love donning a chic skirt and some killer pumps.
And who can forget the accessories? While the clothes might be the main attraction, the accessories also play a starring role. Kick it up a notch with gold tones and colorful, strappy heels. Treat yourself to a new purse to carry all your fall needs – a bright lipstick or an elegant scarf for cool evenings.
With all the fabulous fashions available, it's time to get your fall on.
Midi Dress Madness
Cool. Confident. Comfortable. A great midi dress checks all of the boxes and then some. Pair a simple dress with some sleek options, and you've got a winning combination on your hands. Wear it from the office to a night out with ease.
Black Dress, $99 | Black Boots, $130 | Gold Necklace, $150 | Gold Bracelet, $98 | Gold Earrings, $135 | Red Lipstick, $34 | Gold Tote, $385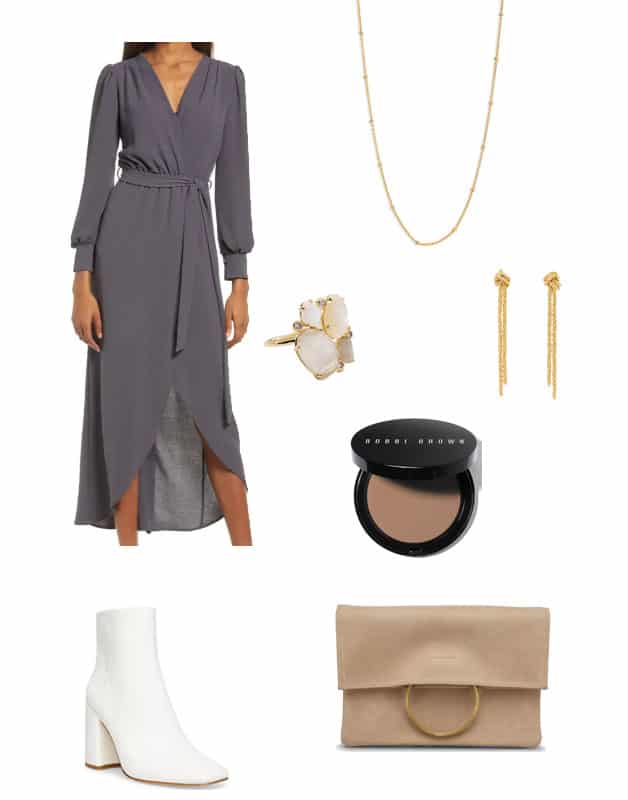 Dress, $105 | White Ankle Boots, $44.99 | Necklace, $115 | Ring, $48 | Earrings, $50 | Bronzer, $46 | Clutch, $158
Tastefully Tailored
We mentioned blazers are a stunning addition to your wardrobe this season but make sure it's a tastefully tailored option. Keep the lines crisp and clean to avoid looking sloppy, and match them with colorful accessories to add a little extra to your look. If you're heading out to socialize after a day at the office, you can keep it dressy or kick it into casual mode by simply leaving your blazer in the car.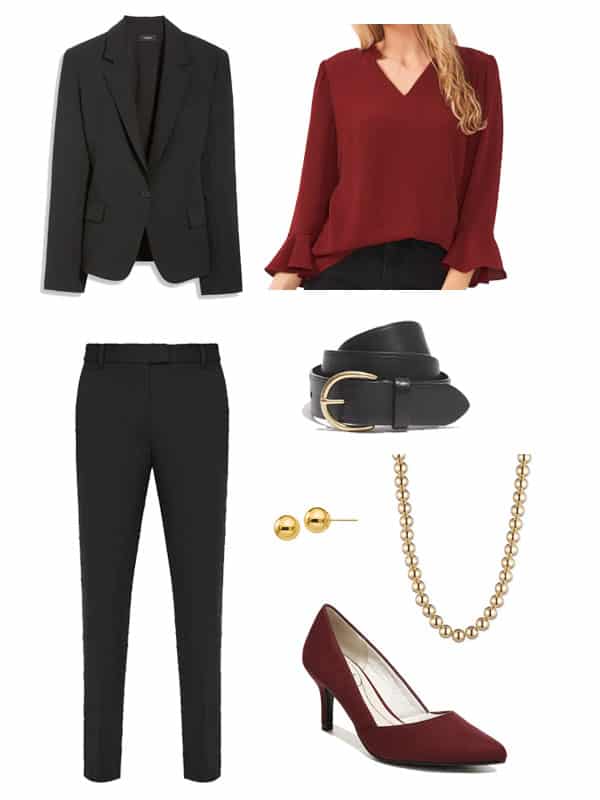 Black Trousers, $160 | Blazer, $127.50 | Red Blouse, $69 | Heels, $89.99 | Gold Necklace, $78 | Black Belt, $48 | Gold Earrings, $98.56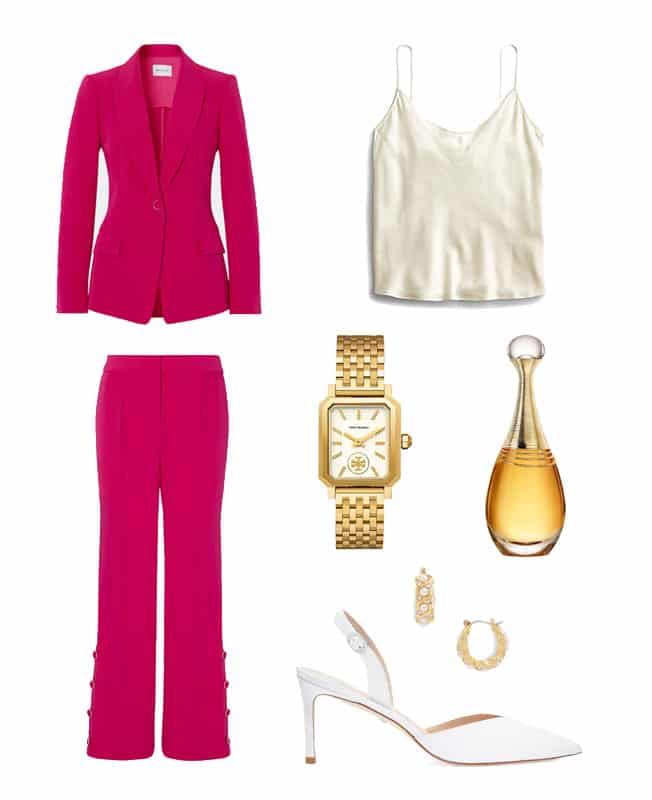 Avery Blazer, $425 | High Rise Pants, $325 | Silk Cami, $98 | White Pump, $475 | Gold Watch, $295 | Gold Earrings, $29.50 | J'adore Dior, $155
Easy Breezy Skirts
Whether you prefer your skirts to swing in the breeze or have a fitted look that accentuates your curves, a great skirt selection will open your fall fashion to a range of options. Match your skirt with a cozy sweater or a crisp denim top to keep it versatile.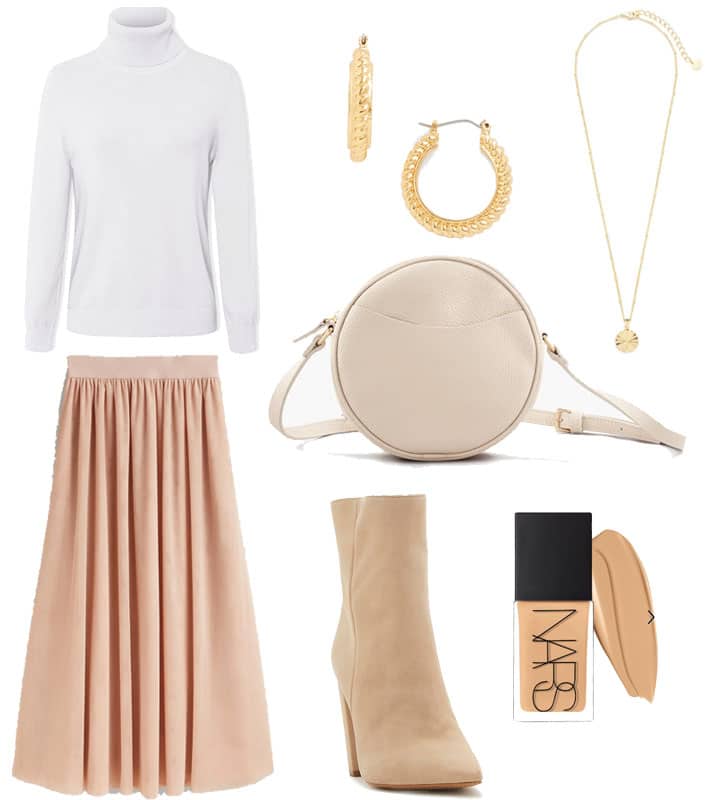 Tulle Skirt, $110 | White Cashmere Sweater, $28.99 | Cream Boots, 168.99 | Gold Necklace, $68 | Gold Earrings, $29.50 | Foundation, $49 | Circle Crossbody, $99.90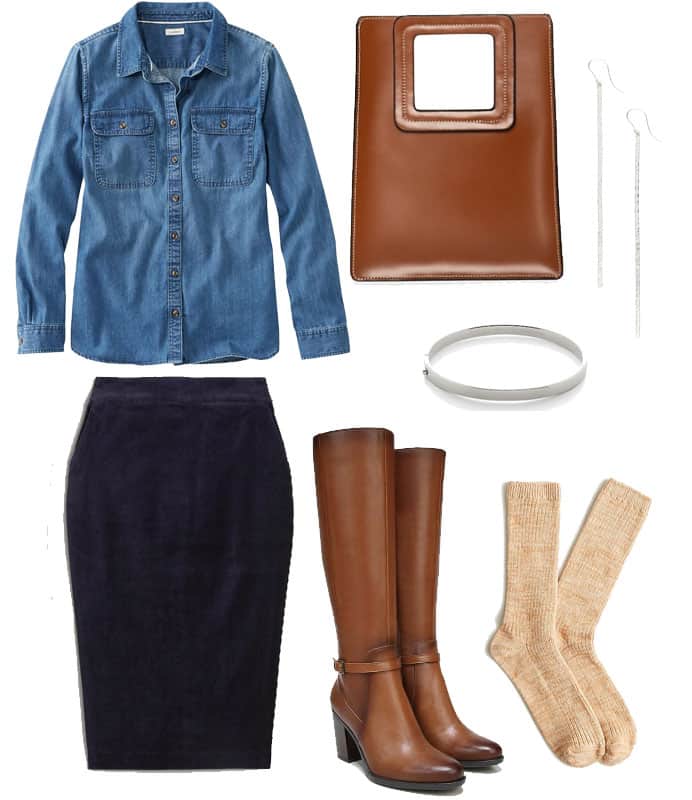 Velvet Skirt, $160 | Blue Jean Shirt, $59.95 | Brown Boots, $250 | Silver Earrings, $53 | Silver Bracelet, $295 | Socks, $14.50 | Brown Tote, $275 | Brown Eye Palette, $29
Start Slacking Off
A great pair of slacks can give you the confidence you need to face any task, and you don't have to stick with a simple pair of black or charcoal. Mix it up with some gorgeous cream or colorful slacks that will liven up your wardrobe and have a little fun. Muted accessories will keep you from going overboard while still dominating all eyes in the room.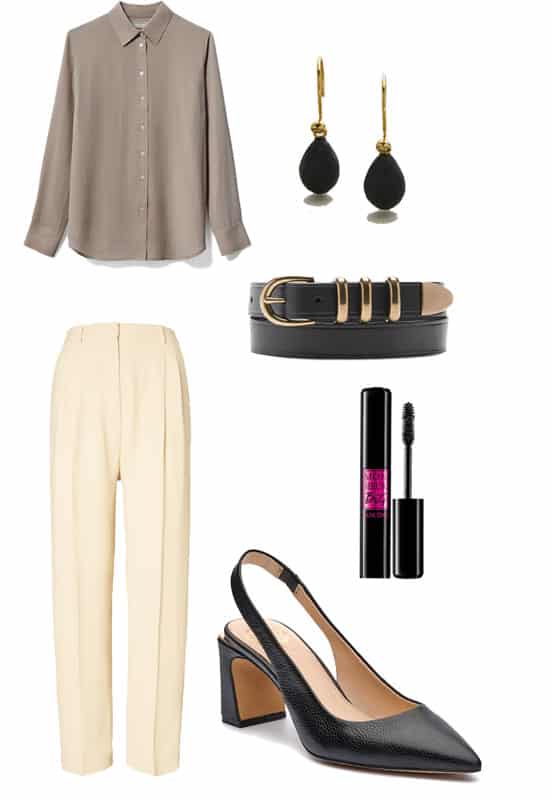 Trousers, $199 | Silk Shirt, $180 | Black Belt, $59.50 | Black Heels, $98.99 | Black Earrings, $125 | Mascara, $27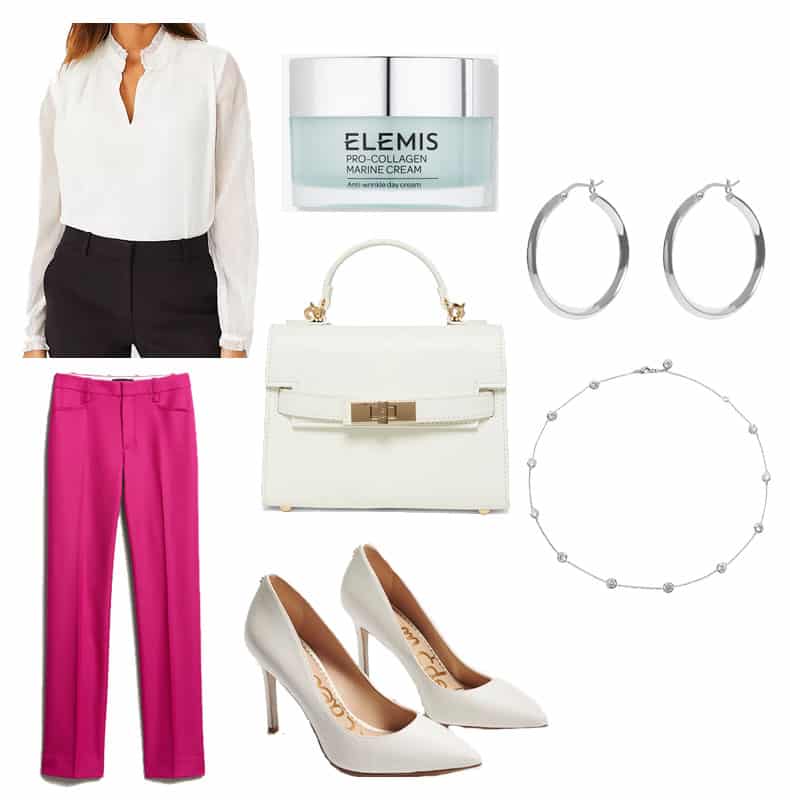 Pink Trousers, $61.97 | White Blouse, $89.50 | White Heels, $140 | Silver Necklace, $90 | Silver Hoop Earrings, $78 | White Bag, $78 | Collagen Cream, $89
Disclosure: This post contains affiliate links.
Read Next:Top-Rated Shower Oils To Beat Dry Fall & Winter SkinCraving Autumn Flavors? Try These Healthier Fall Treats10 Late Summer Prime Picks Under $100