There are many things to love about the Brandon Maxwell's line of designer clothing but there may be even more things to love about the man. I got a chance to meet Brandon recently at an International Women's Forum event at Neiman Marcus in Dallas. I'm not sure what I thought an award-winning designer would be like, but it would not have been anything like the man I met.
Of course, I did know Brandon was from Longview, Texas and that explains a lot. Texans (outside the big cities at least) seem to be more grounded than the average person. They tend to know that life isn't always easy and hard work will get you further than anything else.
Brandon Maxwell is an incredibly talented designer but it is easy to see after listening to him for a bit that it is his driven personality and work ethic that has gotten him to where he is. Starting as stylist to Lady Gaga, he put in long days to work his way up to creating his own collection and continues that kind of schedule as a designer.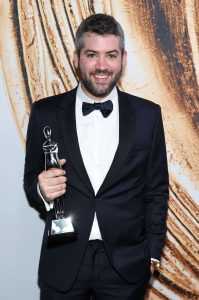 That humility is also why he doesn't take all the credit for his collection. At his show for his Fall 2018 collection in February, he left a note on every seat that evening as a valentine to all the women he works with and the women who wear his clothes. His female employees also came out and took a bow with him.
It's easy to love a man who truly loves women and, in Brandon's case, strong women. That may be because his grandmother was a buyer and manager at an upscale department store in Longview and where Brandon spent his after-school hours. I also think it may be why he truly is a designer for the "ageless woman."
When I got a chance to interview Brandon Maxwell recently, I told him that all of us at Prime Women think his designs are more "ageless" than many of the other big-name designers. I asked if that was his own preference in style or was it by design. He said he thinks confidence is timeless and that he didn't design for any age group which is why he believes his designs resonate with so many different people of varied backgrounds and experiences.
"I don't see age when I design clothing for women." – Brandon Maxwell
In an age obsessed culture, you have to love a man who thinks the over 50 woman still matters in the fashion world. You can also see why women like Jane Fonda so often select a Brandon Maxwell dress or outfit for their most important events. She chose a stunning pink dress for the Emmy Awards last year and was also seen recently in a red suit from the Brandon Maxwell Spring collection.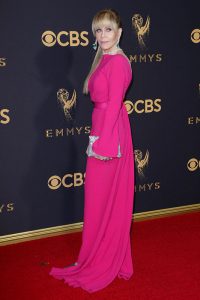 Allison Janney also selected a Brandon Maxwell gown to wear to the 2018 Academy Awards where she received her Oscar for Best Supporting Actress.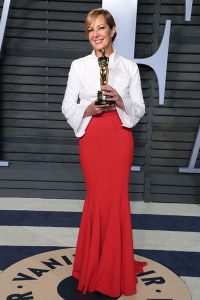 She's not the only big name who is over 50 and wears Brandon Maxwell designs. Michelle Obama wore his gown to the state dinner at the White House in 2016. And interestingly, Oprah selected a Brandon Maxwell dress to interview Michele Obama as she and President Obama were leaving office.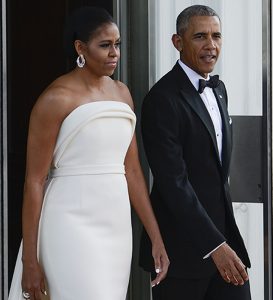 An example of just how much Brandon loves older women and designing for them is his current Fall/Winter Campaign, where he features his grandmother, whom he calls "Mammaw." The photos were taken in her backyard in Longview, Texas. You can see additional shots on his Instagram account here.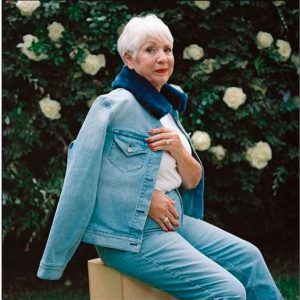 Of course, Brandon Maxwell also dresses scores of younger celebrities because after all, his designs are ageless. The most recent stand out was Meghan Markle, the new Duchess of Sussex who wore a Brandon Maxwell sleeveless yellow crepe midi dress at a Commonwealth Youth event with Prince Harry, sparking a run on yellow dresses everywhere!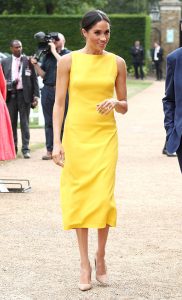 When I asked Brandon what one piece of clothing from his fall collection would he recommend for the woman who could buy only one piece, his answer:
"I would encourage her to buy whatever makes her feel beautiful. Even if it's a pair of wide leg crepe pants buy them because they fit perfectly and make you feel like a million bucks!"
Wearing anything from the Brandon Maxwell collection is certain to make you feel fabulous, whatever your age. And may I say, for all the women out there who are over 50 and feeling like the fashion world has forgotten us, we love you, Brandon Maxwell!