From Ashley Judd (she turns 50 next month) to 86-year-old Rita Moreno who wore her 1962 Oscar gown, the over 50 female celebrities dominated the red carpet this year.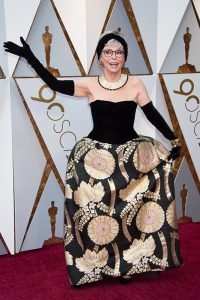 The ageless generation showed they are indeed – ageless! It would have been unthinkable only a few years ago that the younger women walking the red carpet would pale in comparison to the over 50 actresses.
Even the best actress and best-supporting actress awards went to the over 50 woman. Best actress winner Frances McDormand is 60 and the best-supporting actress Allison Janney is 58.
Now that Nicole Kidman (easily the best dressed of the evening), Sandra Bullock, Viola Davis, and Laura Dern, to name a few, have all turned 50, the "older woman" has suddenly become in vogue. These darlings of the press will no doubt benefit all of us ageless women as more attention from fashion designers, cosmetic companies, advertisers and such will begin to focus on US!
[column size=one_half position=last ]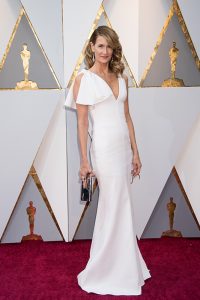 Helen Mirren, Meryl Streep and Jane Fonda have paved the way for all of us but have always been mentioned as sort of an anomaly. No longer. The power celebrity/beauty shift has finally occurred!
Photos courtesy A.M.P.A.S.