Congratulations on your upcoming nuptials, you modern woman, you! Everyone deserves love, as often as possible, and whether this is your first wedding or your fourth, we toast to your success. With that said, let's talk about the most important thing you'll consider, outside of your wedding venue and the guest list: The Dress. And not just a dress, but one suitable for a "mature" bride.
Setting the venue can help you decide on the dress. What you wear will depend greatly upon your venue because weddings after 50 are really more about the experience than the wedding-for both you and your guests.
Here's Some Things to Consider When Choosing a Wedding Dress, After 50:
Is your upcoming ceremony formal or cocktail, or maybe even more casual than that? The sky's the limit, truly. The great thing about weddings during your Second Act of life is that there are very few rules.
Should you wear white? Cream? Color-coordinated with the theme? We say, how about both? If you'd like to keep the traditionalism of a white-ish wedding dress, then go for it. We suggest accessorizing the white dress with your favorite colors or a color to match a venue, like a Wine Country Wedding.
Are there bridesmaid's dresses involved? Likely just a Matron of Honor, unless you're going big, and planning that Fairy Tale Wedding (you deserve it.)
[READ: PrimeWomen's Wine Country Wedding Guide for more Do & Don't Advice]
We've found quite a few options for The Dress, and we'll group them by event dress code and color-coordinating ideas.
The Luxury Bride
First or fifth, it doesn't matter….You're going big no matter what! You don't want to compromise on price, and likely will stick with timeless silhouettes, or full ball skirts with a healthy, but tasteful dose of glamour.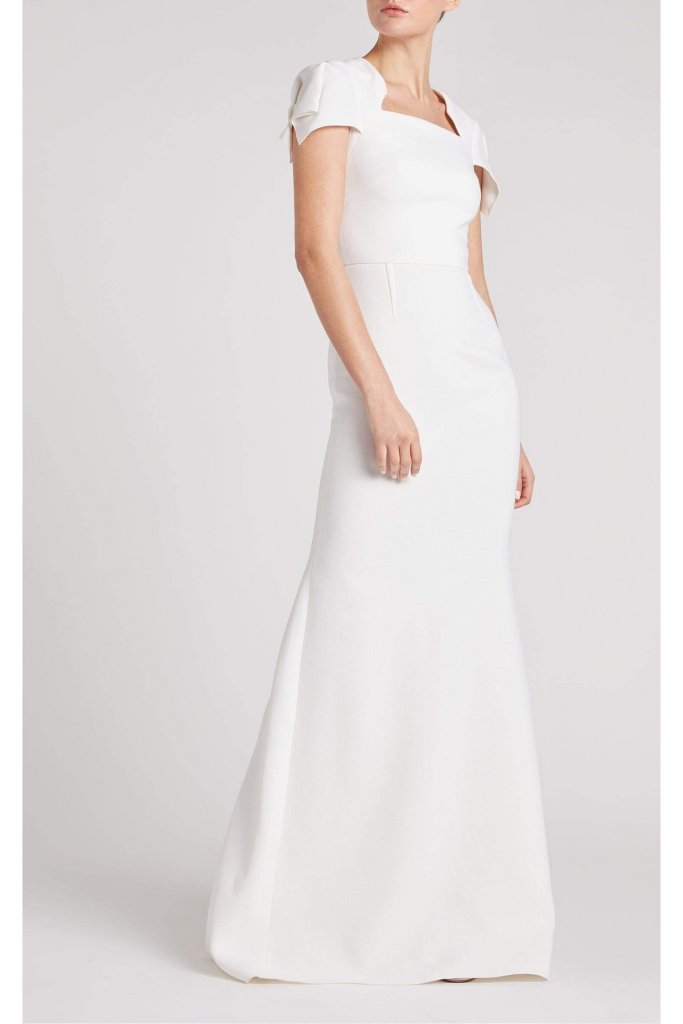 Roland Mouret Clovelly Gown, $3,845
The Low-Key Bride
You want that classic bride aesthetic but with zero frills. Just something nice and simple, elegant and a touch modern. It just wouldn't be the same in a day dress, no matter how dressy, and you're more than likely to select a dress in the classic creamy and white shades.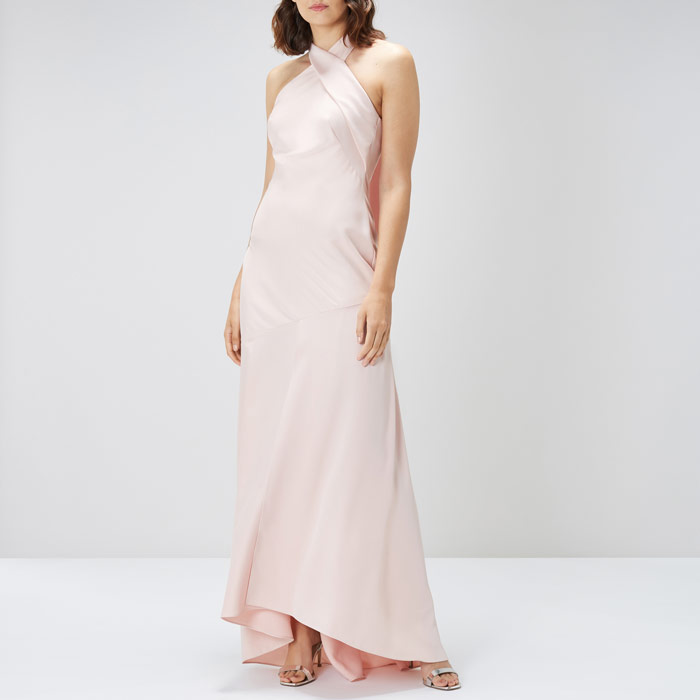 Coast, Halter Neck Satin Maxi, $265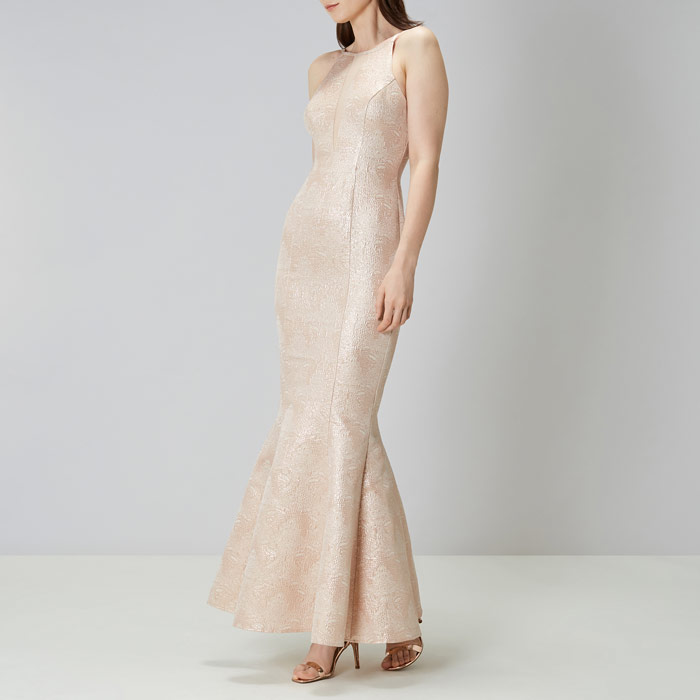 Coast, Long Fishtail Jacquard Dress, $250
The Wine Country Bride
Destination is the name of the game! Take advantage of the mood and magical nature of wine country, and play the Grape Goddess, donned in all shades of vintage Bordeaux's and mysterious Merlot's for the evening ceremony or go lighter in a charming blush or sparkling champagne for daytime ceremonies.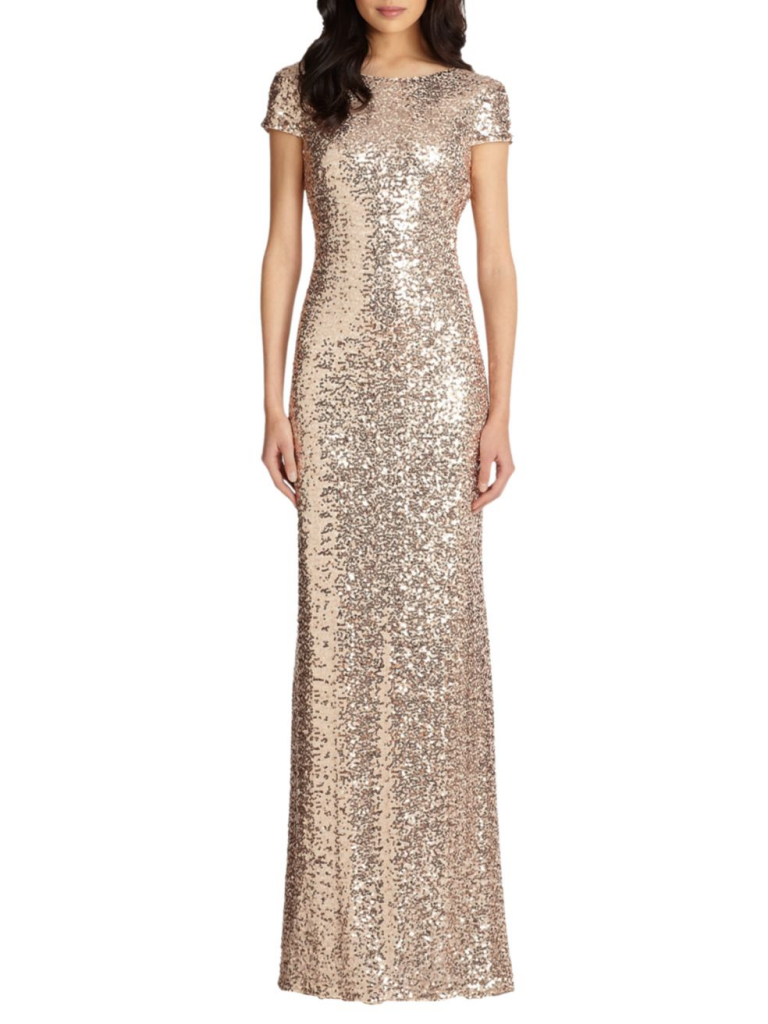 Badgley Mischka Sequin Gown, $650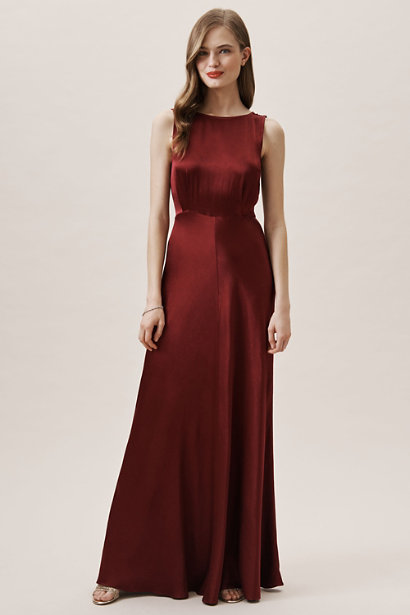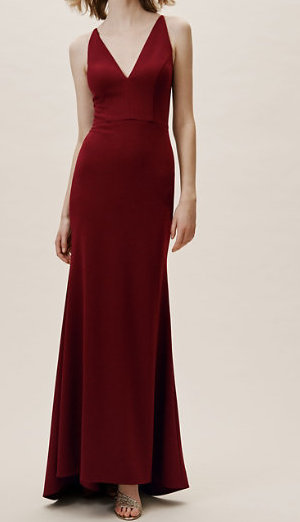 The Tropical Destination Bride
Foot loose, and carefree, you're not afraid to walk down a beach in these dresses, and evoke an exotic, tropical vibe. Your first dance will be a salsa, and your dress is likely a punch of color, just like the beautiful island flowers or the sparkling sea. You might be the ultimate rule breaker and go with a pleasant botanical pattern, because you are just as chill as chic.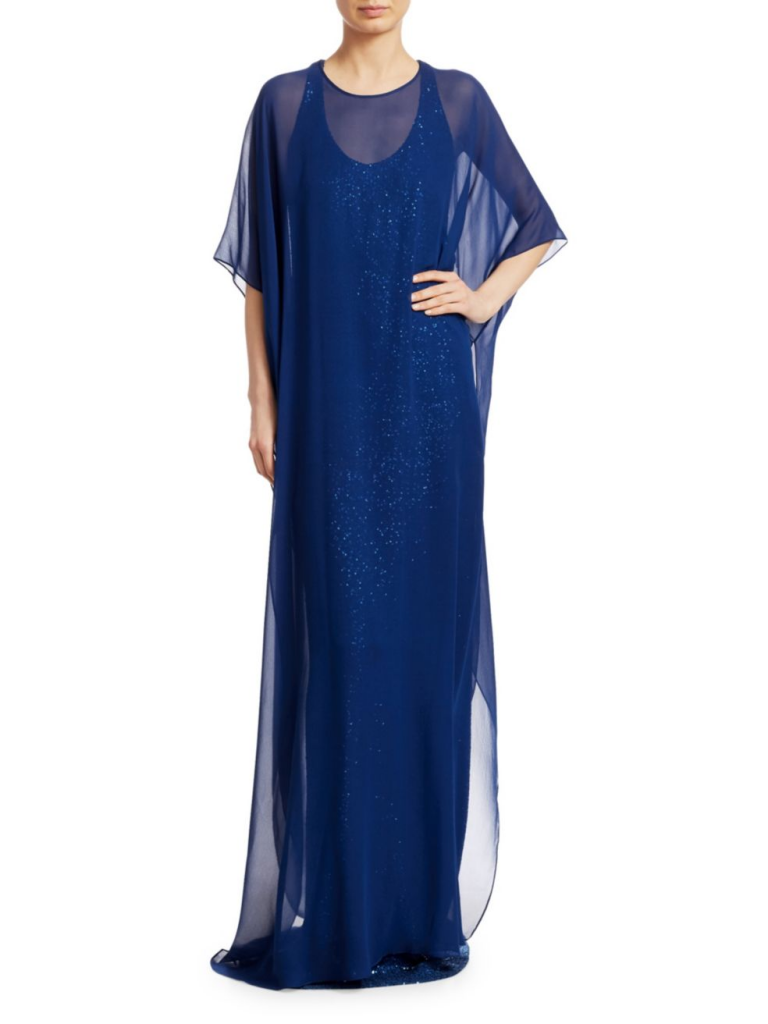 St. John Georgette Cape Overlay Sequin Gown, $1.995
The Vintage-Loving Bride
You're not vintage, but your aesthetic harkens back to the ubiquitous, stylish past, incorporating a little bling, and simple, flattering cuts. You're a chameleon in life, and when planning your wedding, you want to step back in time, like a fun speak-easy reception, or to stay true to the venue you've chosen, like the Biltmore Estate, or the Hearst Castle. You tend to stick to the secondary traditional colors of weddings-pale blues and silvers.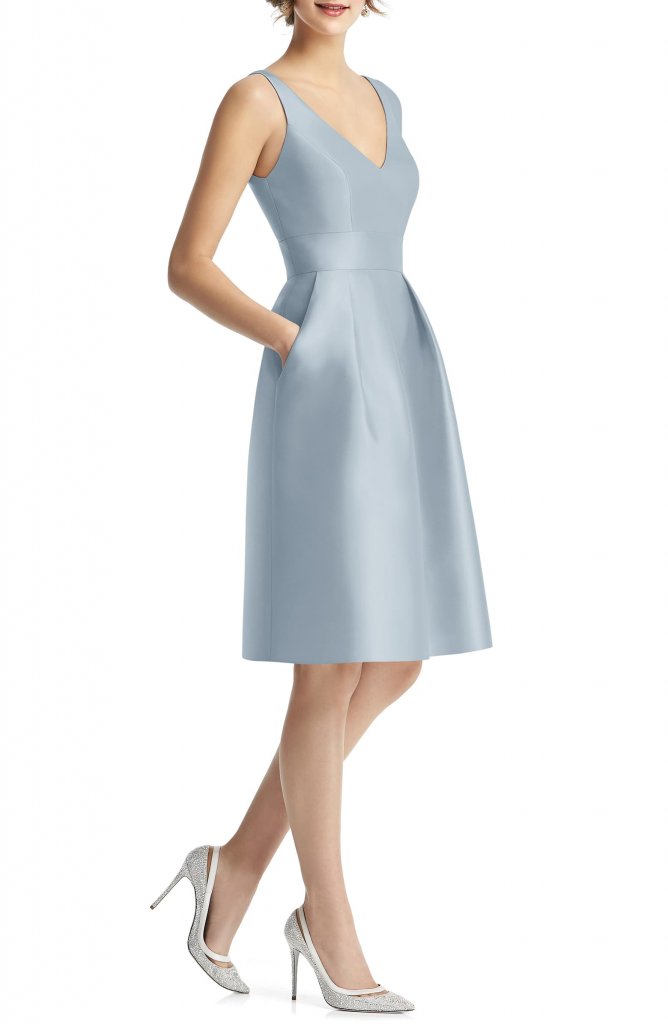 Alfred Sung, V-Neck Satin Cocktail Dress, $214