The temperatures are dropping, and we couldn't be more excited! But as some of us are still dealing with unpredictable weather (and the occasional warm day), some transitional pieces are needed. So if you're all set on some fabulous fall dresses, it may be time to consider some puffer vests too! Keep scrolling for the best puffer vests for the upcoming seasons.
How To Shop For A Quality Puffer Vest
There are so many puffer vest options out there, but how do you know which one is worth the money? To make a worthwhile purchase, here's what you should consider:
Where will you be wearing it — Are you shopping for a vest for outdoor activities or as a transitional piece for unpredictable weather? Be realistic. If you're just opting for something to wear while running errands, you probably won't want to splurge on something that most people will buy for camping.
Consider the filling material — When shopping for puffer vests, you'll see both down and synthetic filling. Down can be expensive and tends to clump when it gets wet. But it's also light and packable. On the other hand, synthetic retains its structure after it gets wet and tends to be less expensive. But it's also heavier and usually only available in a single sheet, so it isn't as warm.
Check the stitching and zippers — Closely inspect each puffer vest for stitching and zippers. If the seams look loose or the zipper looks low-quality, it won't keep you as warm or last as long as a quality puffer vest.
The Warmest Puffer Vests For Cold Weather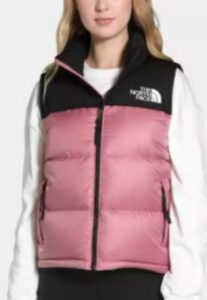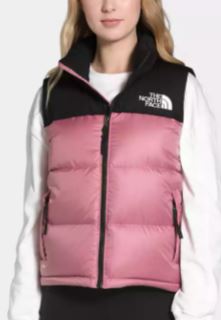 This is durable and water-resistant, with a boxy vest for lofty warmth inspired by the iconic design lines of the 1996 Nuptse Jacket.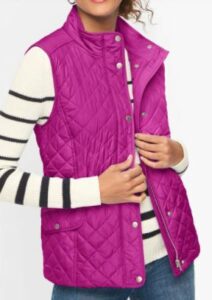 This diamond-quilted vest is figure-flattering. It is just the right warmth, with cinching at the back waist, and is easy to wear and easy to pair.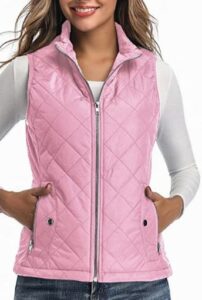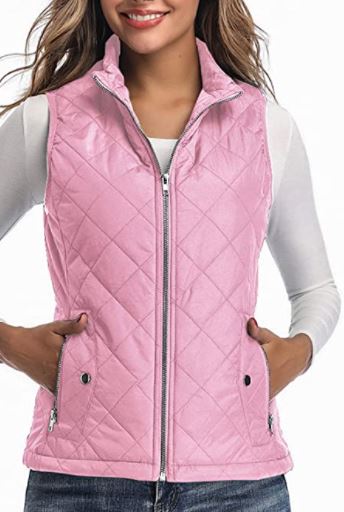 This lightweight vest is fully lined inside and designed to help you stay warm and comfy without being bulky.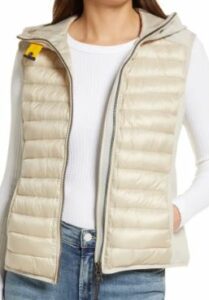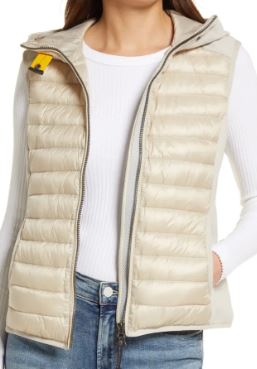 This weather-ready puffer vest is equipped with a water-repellent treatment, and it has a honeycomb knit at the back for added warmth.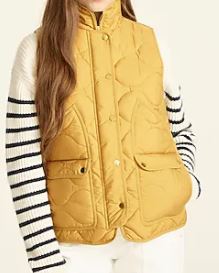 This cozy vest is cast in quilted puffer fabric. The lightweight pieces are meant to be worn from season to season, either by themselves or layered with something else. They're made from recycled poly and filled with PrimaLoft®, a down-alternative that both keeps you warm and keeps plastic bottles out of oceans and landfills.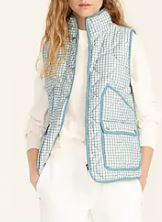 This is from the most sustainable puffer collection. The lightweight vest features all kinds of tricks and trims, like cool contrast piping and snap pockets.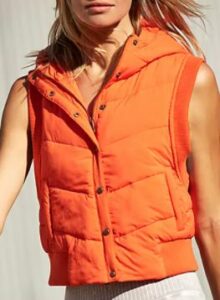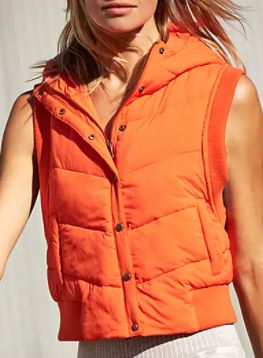 Perfect for outdoor adventures, this quilted puffer vest is featured in a hooded design with a dual button and zip-up design and an insulated fill.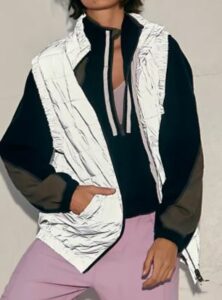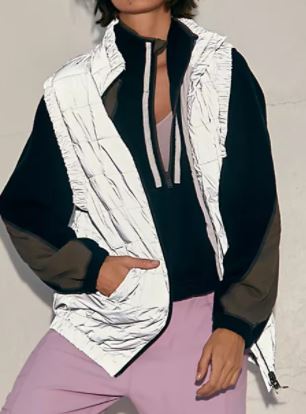 The fan favorite Piper packable has a reflective refresh made for late-night workouts. This so-perfect-for-layering, lightweight vest easily folds into itself so you can pack it up and keep it on standby.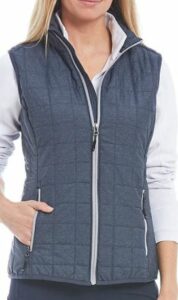 This ultralight packable vest provides essential warmth whenever and wherever you need it. It features a wind-resistant nylon shell with Premium Down insulation and a durable, water-repellent finish that causes moisture to bead and roll off rather than soaking into the fabric.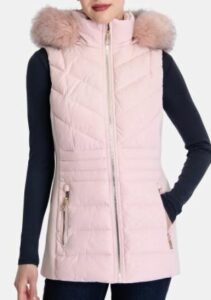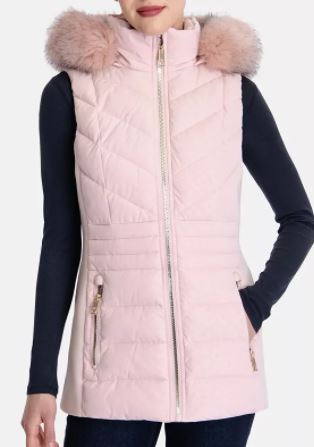 This gorgeous faux fur frames the hood on this beautifully quilted vest from Michael Kors.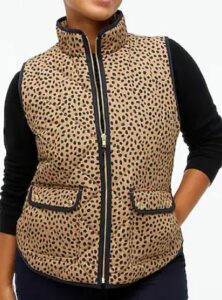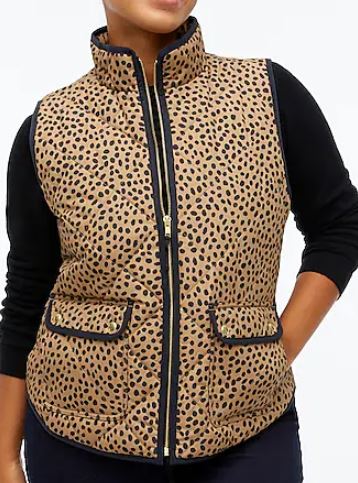 This puffer vest will be perfect for fall. Animal print is always a returning trend, and this vest will keep you stylish and warm.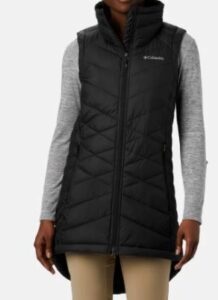 Featuring a plush, fleece-lined collar, this vest is perfect with a baselayer or rain shell. The extended length will keep you warm and dry in any weather.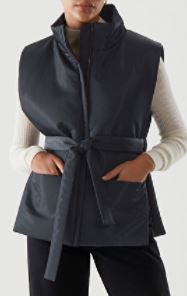 This padded vest is reimagined with open sides and a tie belt that is intricately threaded through the back for a clean, minimal finish.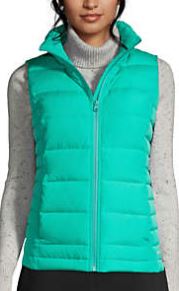 Perfect over or under, indoors or out, a down vest is a comfy must-have that spans the seasons. This version is flattering and feminine, with shape-enhancing stitching on the body and down the sides. Bright colors and patterns brighten even the most frigid winter landscape.
Are you shopping for more cold weather essentials? Be sure and check out our favorite scarves for fall/winter and how to style them.
Read Next:
Breeze Through Fall in a Floaty Skirt
Best Fall Dresses For Women Over 50