Scarves definitely pull triple-duty as our favorite fall accessories. They can help us make a statement, tie an outfit together, and keep us warm and ready for whatever the season brings us. That's why we're sharing how our favorite fashion bloggers are styling this cool-weather fashion accessory. Keep reading to learn how to style a scarf and the one scarf that you should definitely have in your closet for the upcoming seasons.
How To Style A Scarf For Fall
Turn It Into a Cape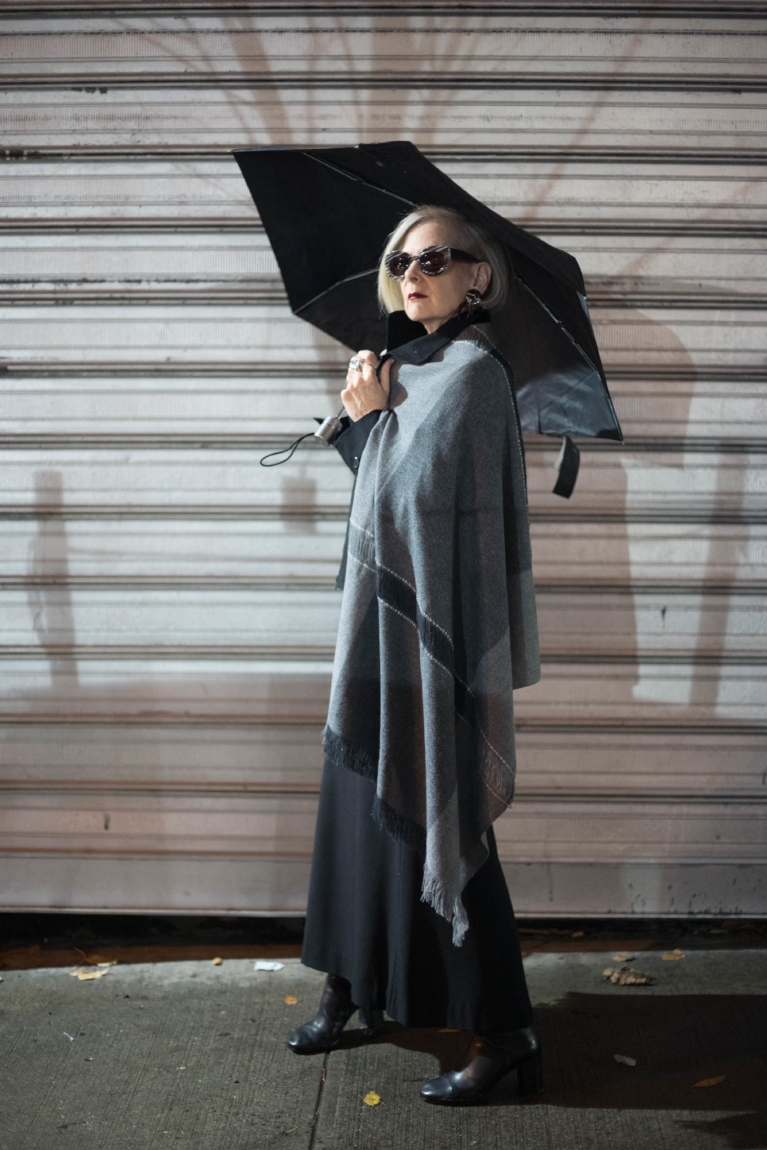 For those crisp fall days, you don't need to bundle up a heavy scarf around your neck. Instead, simply drape it over your shoulders for an effortlessly chic ensemble, like Lyn Slater from Accidental Icon. For a classic caped look, look for styles with easy patterns like this iconic window grid pattern seen above.
Accessorize Your Handbag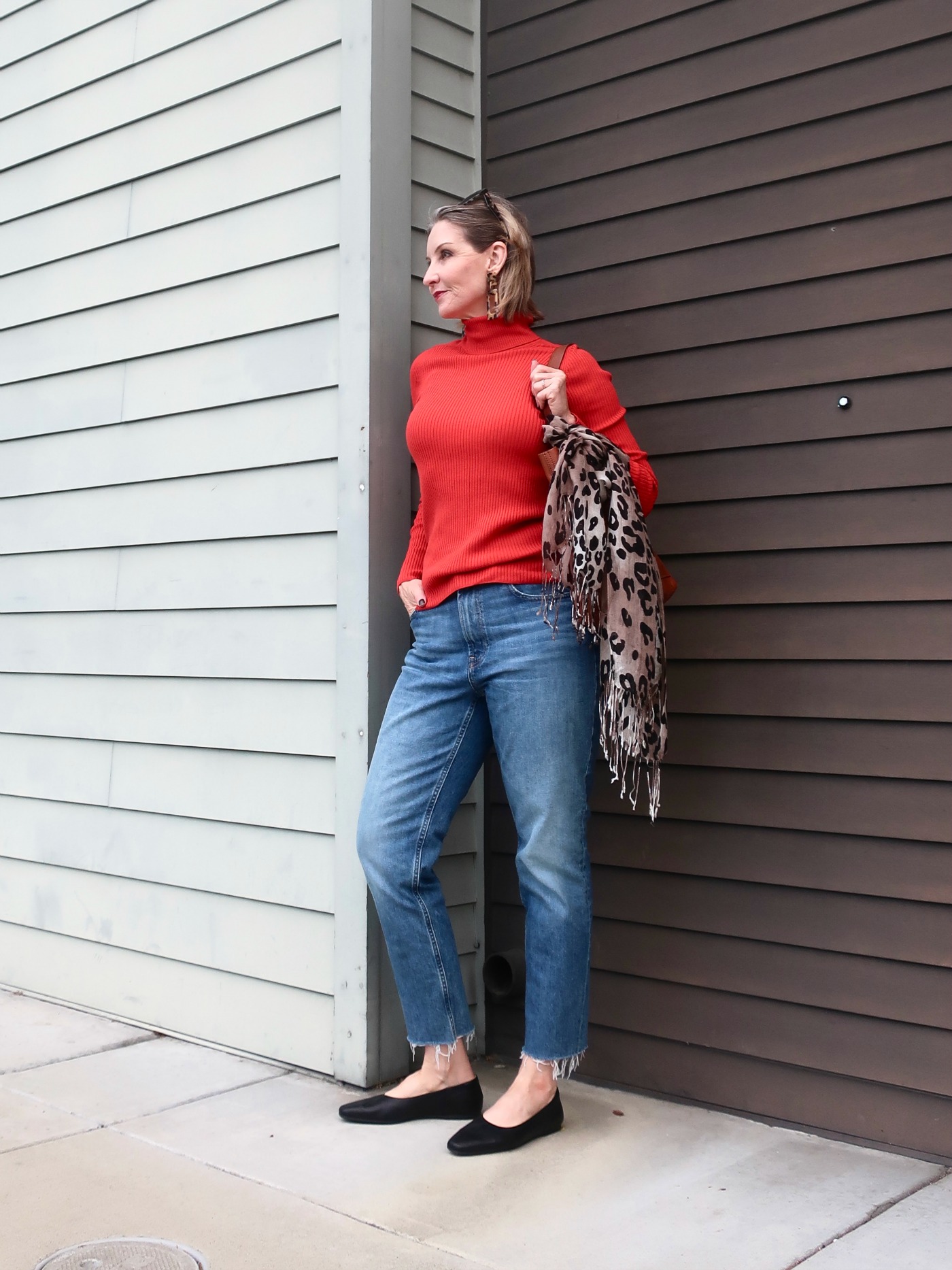 When it's cool one day and too warm the next, it can be tricky to accessorize your outfit when the temperatures spike. Instead of sweating it out, tie a patterned scarf to your handbag! We love this leopard print shawl styled by Dawn Lucy of Fashion Should Be Fun. This serves two functions: adding an unexpected pop of pattern to your look and an ingenious way to take your scarf along for the day! (Who says fashion can't be functional too?)
Keep It Light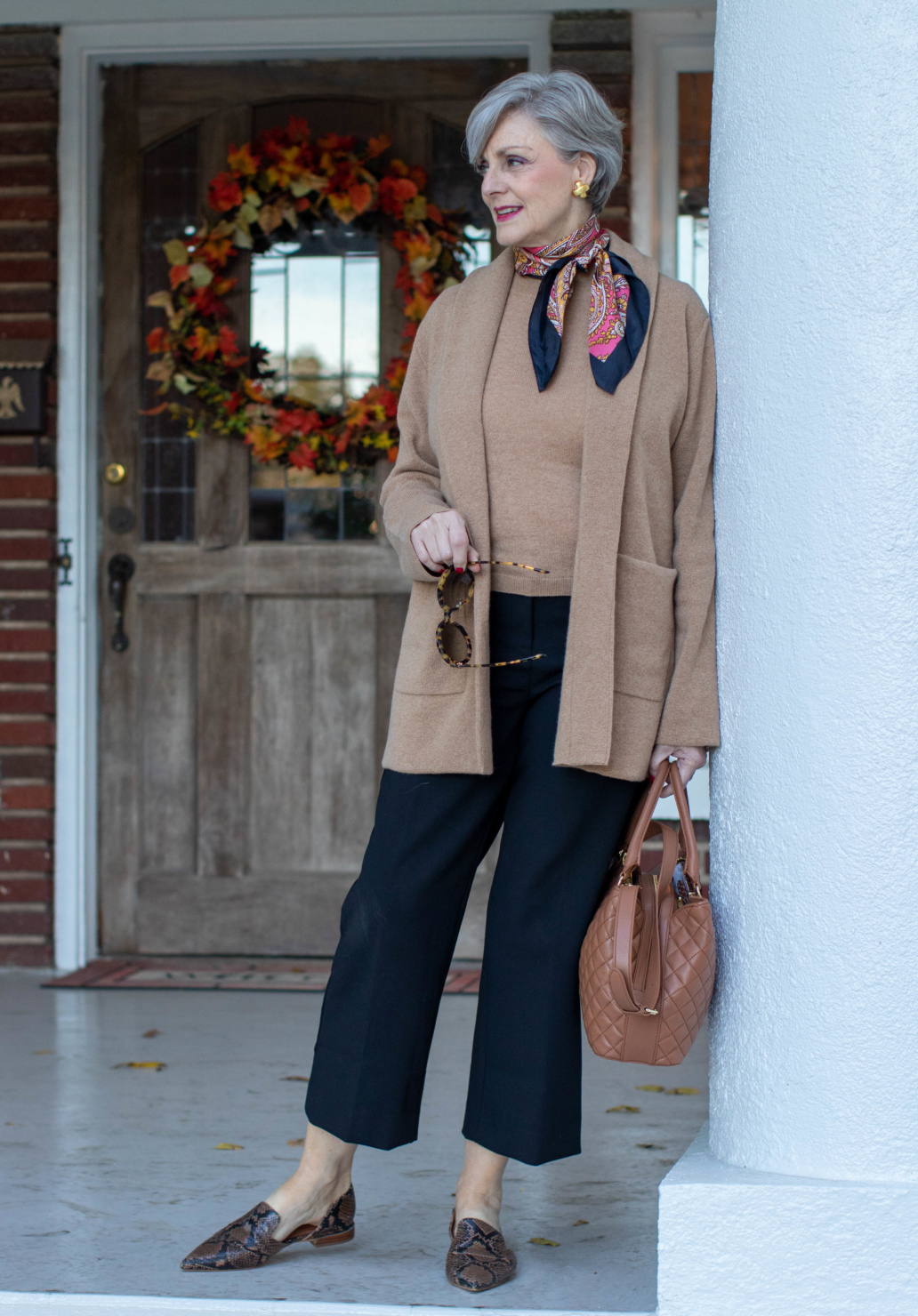 You don't have to wait until the temperatures drop to wear a scarf! Keep it light with a patterned silk square, as styled by Beth Djalali of Style At A Certain Age. A classic pattern is a perfect way to break up fall neutrals, and you won't overheat!
Make A Statement!
If you're going to bundle up, make it count! This stunning fringed scarf (styled by Renia Jaz) is sure to turn heads while it simultaneously makes you feel like you're wearing a cozy blanket. It's a win-win.
It's All in the Wrist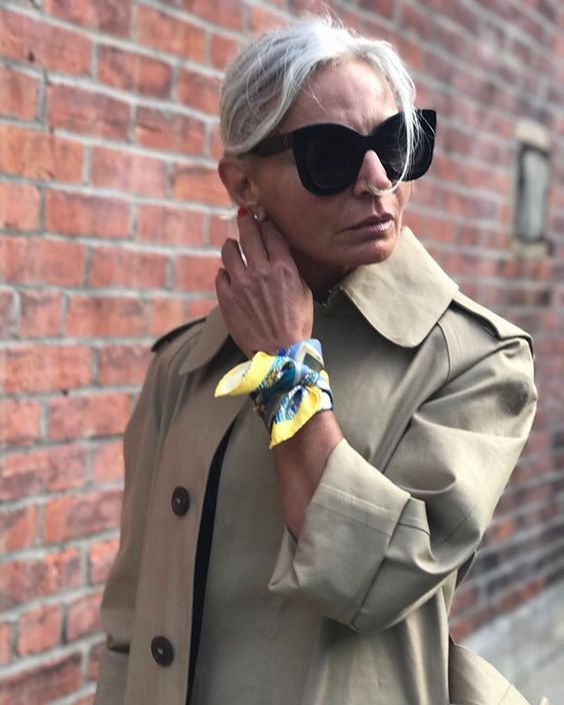 Simply tying a bright patterned silk scarf around your wrist is a wonderful way to freshen up a solid-colored look. We're taking note of this fresh take on the timeless silk scarf styled by Grece Ghanem.
Pair Patterns with Black & White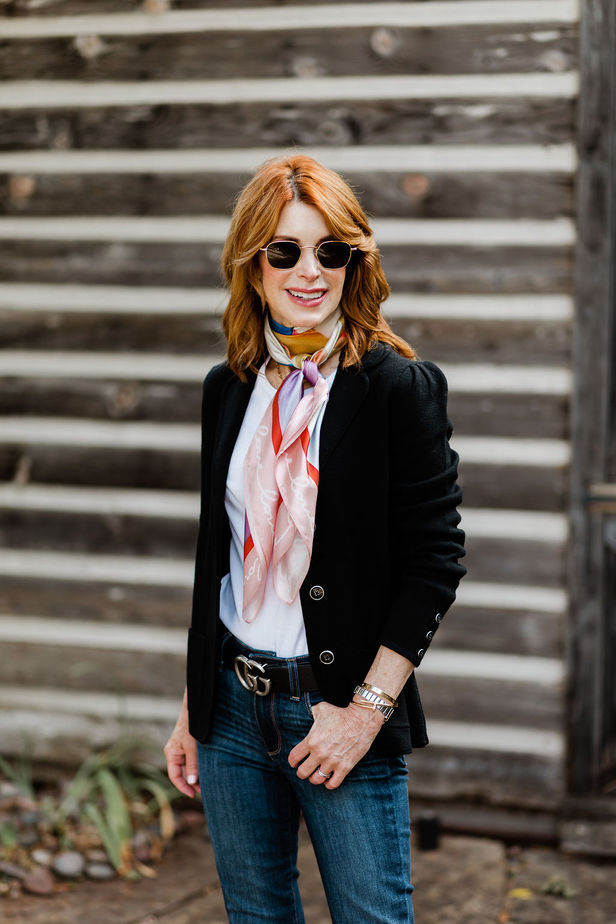 We're all big fans of classic black and white pieces — they're wardrobe staples, after all. And wearing a bright scarf with either color will definitely make it pop, like this polished outfit from Cathy Williamson from The Middle Page.
And Pair Black with Patterns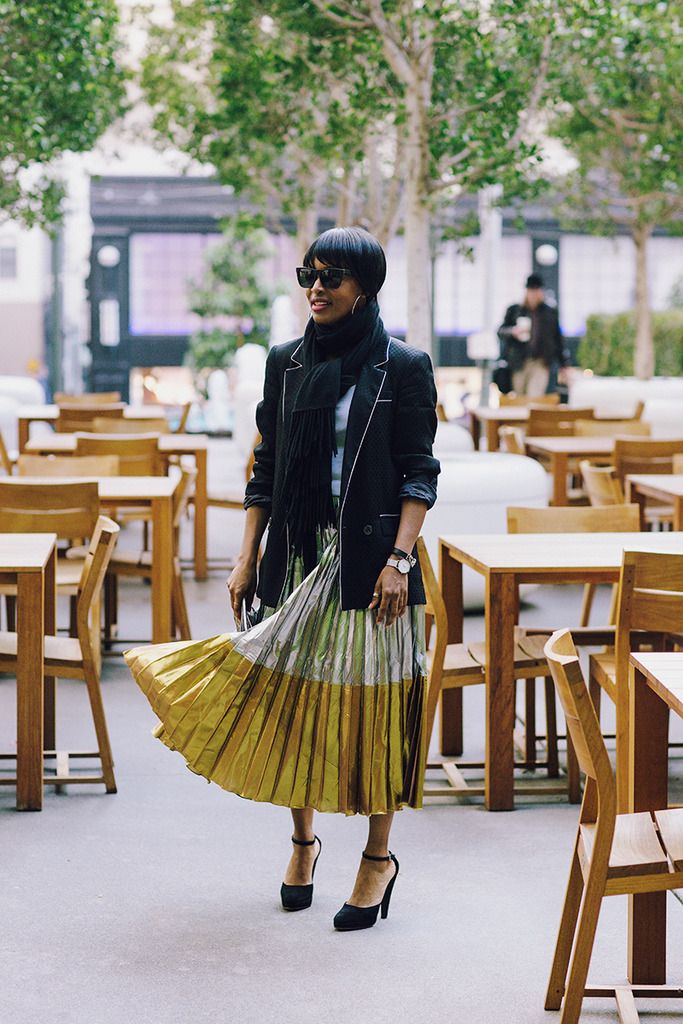 If there's one cool-weather accessory to add to your fall and winter rotation, make sure it's an extra-soft black scarf. It can be worn with everything from an all-black outfit to metallics (as seen on Kim Mitchell from J'adore Couture).
Now that we've covered how to style a scarf, let's take a look at the best fall jeans to wear this season (and beyond)!
Header images via @vanswifestyle and @greceghanem