When it comes to building a great skincare routine, one of the most important things you can do is look for products with anti-aging and hydrating properties. As we get older, the number of natural proteins in our skin, like elastin and collagen, decrease, which can lead to sagging, wrinkles, and overall dryness. Another key compound our skin starts to produce less of through the years is hyaluronic acid, a powerful substance that aids skin in reparation and hydration. The last time you took a stroll through the skincare aisle, you might've noticed that a lot of products these days feature hyaluronic acid as the main ingredient. Today, we'll talk about why that is, and how hyaluronic acid can level up your everyday skincare routine.
What is hyaluronic acid?
So what is hyaluronic acid, actually? As it turns out, hyaluronic acid, or hyaluronan, as it's also known, is a type of glycosaminoglycan, a naturally-occurring substance that our bodies produce to help keep our skin protected from damage. As a natural humectant and post-biotic, it's one of our body's natural ways of retaining vital moisture. However, the amount our bodies produce decreases as we age, making it important to replace it through skincare products.
Why you should be using hyaluronic acid
There are plenty of reasons you should consider adding products that feature this magic compound into your regimen. Let's go over some of the highlights.
Soft, hydrated skin
It's easy to tell when our skin is properly hydrated. It looks and feels different, more supple, and firm to the touch. When it comes to moisture, hyaluronic acid reigns supreme. One gram can hold six liters of water, a feat that makes it perfect for restoring moisture to dry/dull skin.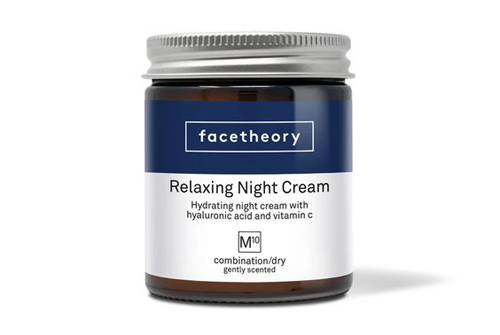 To restore your skin's moisture levels, we recommend using a targeted moisturizer during the morning and at night. FaceTheory's Relaxing Night Cream ($13.99) is a great choice for the evening and comes in both lavender and unscented options (perfect for sensitive skin!) This budget-friendly cream also contains soothing aloe vera and ferulic acid, a powerful antioxidant to prevent free radical damage.
Anti-aging properties
Hyaluronic acid helps skin absorb and retain moisture, but it also helps reduce the appearance of fine lines and wrinkles. Thanks to its moisture-balancing and antioxidant properties, this compound can help skin bounce back (literally) from the brink!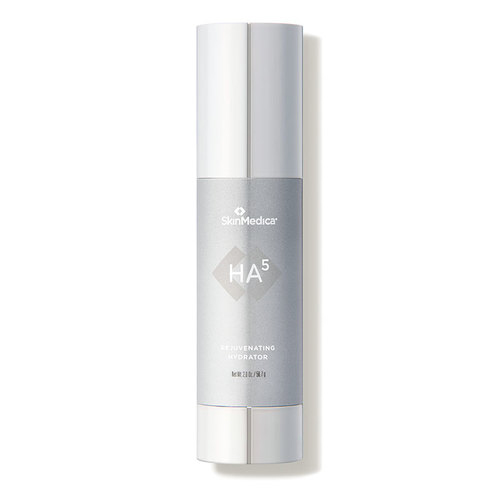 When used as part of a holistic anti-aging skincare regimen, it can prevent premature signs of aging. We love SkinMedica HA5 Rejuvenating Hydrator Serum ($178) since it uses five different kinds of hyaluronic acid along with Vitis flower stem-cell extract to provide continuous moisture all day.
Skin repair and restoration
This acid doesn't just help our skin retain moisture. This acid actually can aid in healing wounds and other types of skin damage. In skincare, this translates to an ability to increase skin cell turnover and repair flaky or patchy dehydrated skin.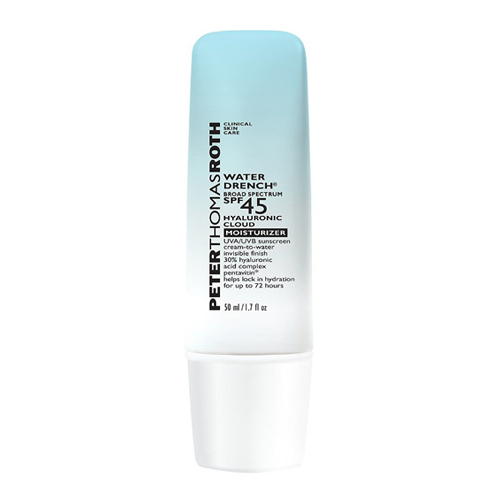 We all know that too much sun exposure can lead to lasting skin damage as well, which is why we love this Peter Thomas Roth Water Drench® Hyaluronic Hydrating Moisturizer ($52). Perfect for all skin types, this moisturizer contains Pentavitin® to provide up to 72 hours of hydration. With an SPF of 45, you'll be able to knock out two skincare steps in one. And who doesn't love saving time?
Whether it's in a moisturizer, serum, or face mask, incorporating this acid into your daily skincare routine can help transform your skin for the better! So next time you find yourself shopping for skincare, be on the lookout for this powerhouse ingredient!
And speaking of moisturizers and serums, brush up on your skincare knowledge with our handy day cream vs. night cream guide!