CBD is a hot trend these days, with the products popping up in everything from oils to foods to lotions. How about it being part of your next facial? Lots of companies are getting on board with the concept, but what's the science behind it, and should you sign up to have one done?
What is CBD?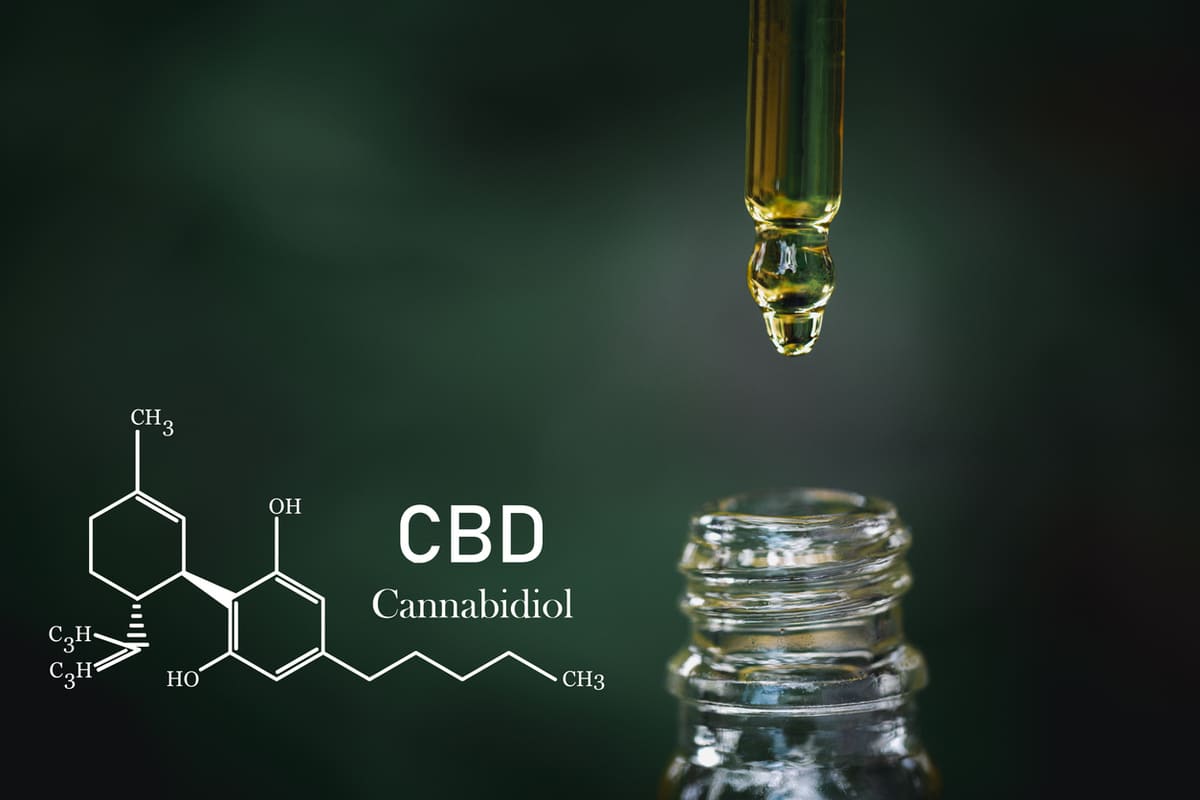 According to the CDC, cannabidiol, or CBD, is a compound found in marijuana. It's extracted and separated from the hemp plant. CBD is the second most abundant compound in hemp, and it is NOT the same as THC, which is the part of the plant that can cause the "high" many people think of when they hear marijuana. It's impossible to get "high" by smoking, ingesting, or topically applying CBD.
How might a CBD facial treatment help my skin?
CBD is said to have anti-inflammatory and antioxidant properties. We know inflammation can cause many skin issues, from acne to rosacea. Therefore, it's believed CBD can help reduce those conditions, eliminating puffiness, swelling, and even soreness. It may give skin a more youthful appearance, moisturizing and calming irritated areas. Additionally, CBD could improve elasticity and moisture retention, which are both critical to maintaining a youthful appearance.CBD has vitamins A, D, and E and is filled with essential fatty acids, including omega 3 and G. All of these components improve your overall health and skin appearance. Researchers say CBD binds to special receptors in the skin known as TRPV1receptors, where it can have a soothing effect, relieving itching, pain, and feelings of heat. Because of that, some people call it an optimizer. It may amplify the active ingredients in other products you use and help them penetrate deeper into the skin. Many say this is a good option for people with dry skin. In some studies, CBD has even been shown to help treat eczema and psoriasis.
How do I get some?
CBD face oil has been around for more than a year. A quick google search will produce results for dozens of brands of oils, lotions, and serums. Users claim to see reduced redness and breakouts after incorporating it into their skincare routines. These days, you can also get an entire CBD facial.
Origins of the CBD Facial Treatment
Spas around the country are picking up on the CBD craze by adding this option to their treatment plans, promising a range of benefits. It can even out skin tones, eliminating redness, thanks to its anti-inflammatory abilities. Others tout it as an eczema treatment option. Nearly all of them promote natural antioxidants to reduce signs of aging.
What's involved in the treatment?
As with most facials, it begins with a cleanser and an enzyme scrub. Afterward, you'll likely have toner applied to prepare the skin. Some spas use special frequency devices to stimulate the skin and make it more receptive for the next steps. Various spas will use different brands, but the next step for most is to apply a mask that's been infused with CBD oil. They may also use LED therapy to help boost absorption.A CBD serum will then be applied, followed by a CBD lotion, and in most cases, a CBD lip balm.
Cost and Results
Most people spend upwards of $200 and report a radiant glow immediately after the treatment. They say this lasts at least a week, depending on your daily routine. And not only does your look change, but CBD may improve your mood, bringing about calm and helping to quiet anxiety. A CBD facial treatment will help you rebalance, reset, and relax.
Are there any dangers?
As mentioned earlier, there's no way CBD can get you high. Nothing will come up on a drug test. It won't impact you if you're on special medication. It does not appear to have any side effects at all. However, if you're getting a facial, you'll want to be sure you speak with the spa about any allergies to honey, avocado, almond, coconut, or any other potential allergens. They'll need to confirm you're not allergic to any products included or added to their CBD facials. Of course, you can consult your personal physician with any concerns or questions.
The Bottom Line
This is one of those situations I look at as a win-win. Facials are typically relaxing, and you feel fabulous during and after. Aside from hydrating and nourishing your skin, which diminishes worry lines and wrinkles, improves texture, and decreases puffiness, the CBD should also relax you internally and melt your cares away. As far as I'm concerned, that's worth the price of admission right there.Read Next:Breathe New Life into Your Skin with a Facial SteamerGift Guide: 10 Best CBD ProductsBatch CBD: My Secret to Staying Productive After 50