Mascara can trace its roots all the way back to ancient Egypt, where a substance called kohl was used to enhance the eyes of both men and women. In Victorian times, women would make their own type of lash enhancement with ash, lampblack, and elderberry juice. This mixture would then be heated and applied to their lashes. In the 19th century, European chemist Eugene Rimmel (yep, that Rimmel!) developed a product with petroleum jelly that could be applied to lashes. At about the same time in America, Thomas Lyle Williams developed a similar product for his sister Mabel. He started selling it mail order in 1917 under the name – you guessed it, Maybelline! So, which mascaras are the best? It depends on the type of lashes you have (what I would also call your lash challenges), the look you are trying to achieve, and if you want waterproof or not. It's a bit of learning CURVE (pun intended!) at first. If you find that no matter what you do with mascara or the various tricks of the trade, your eyelashes just won't get as full as you'd like, you should consider fake lashes or lash extensions. The options are endless, and you might just love how you look once they're applied!
Best Mascaras for Length and Volume
The main thing most of us want from our mascara is length and volume. Most do provide both, but some people may prefer one or the other. I've identified some mascaras that many consider their holy grail. These are tried and true, deliver what they say, and have a huge fan base.
Prime Prometics PrimeLash Mascara is created for women over 50. PrimeLash is not just a cosmetic that you use to "look younger" – it's healing in a bottle that will bring out the growth and glow of your natural lashes. Get thick, defined, lifted lashes that make You look like a million dollars in two clean coats – thanks to the effective magic wand and formula duo.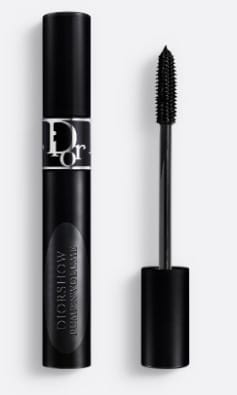 The Diorshow Pump 'N' Volume mascara provides 200% more volume. It is composed of 90% natural-origin ingredients, and it delivers XXL volume for 24 hours.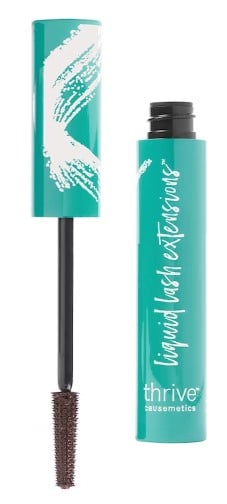 The Flake-Free Tubing Technology dramatically helps lengthen each lash from root to tip. It also supports longer, healthier-looking lashes. It is clinically proven to be gentle enough for sensitive eyes and safe for contact lens wearers. Additionally, this mascara is super easy to remove with soap and water.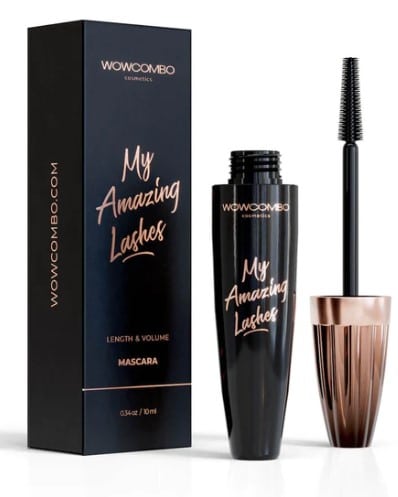 My Amazing Lashes Mascara gives you length and volume without wearing uncomfortable lash extensions. The lengthening fibers give your lashes an instant boost in both length and volume.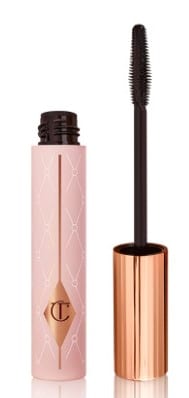 Pillow Talk Push-Up Lashes mascara gives instant length, volume, and a 24-hour effect. Your eyes will look bigger, brighter, and more awake. The Super Black is a classic jet-black shade to add definition and intensity for dark, thick, and full-looking lashes.

This is a serum-enhancing mascara that builds your lashes with a rich, dark black pigment and adds volume, while buildable coverage provides the power to create a natural to dramatic effect.

Infused with Jojoba Esters, Honest Beauty's award-winning, bestselling Extreme Length Mascara + Lash Primer is a smooth black mascara that delivers extreme length and lifts all day long for extravagant-looking lashes.

This mascara is specifically designed for mature skin! L'Oréal Paris Age Perfect Lash Magnifying Mascara is infused with Conditioning Serum and Jojoba Oil to help mature skin.
This plant-based mascara contains peptides that help strengthen lashes, while mineral pigments provide rich, ultra-black color. The patent-pending paddle brush instantly lengthens, lifts, and defines your longest lashes ever.
Read Next:
How to Make Your Eyes Look Bigger: 6 Makeup Tricks to Try
Brow Power!!! The Guide to Perfect Eyebrows