As we age, subtle and not so subtle shifts takes place. Gravity inevitably takes control and having brought life into the world doesn't exactly aid in maintaining elasticity. This doesn't mean that women over 50 have to throw in the towel, especially when considering what the best lingerie has to offer women in their prime.
The Future of Women's Undergarments is Now
Thanks to a variety of luxurious brands with items honed in on our curves, we have a few cheats up our sleeves. These are not your great-grandmothers' shapewear, underwear and bras. Technology in fibers has made possible a variety of comfortable, breathable and practical undergarments, many of which still bring a level of style and appeal to our lingerie drawers.
If you haven't been fitted for a bra recently, we highly suggest you start there first, and this isn't just a vanity issue! It's the bets thing for your overall health, as well. Check our Nordstrom's informative guide on sizing/fit, and they also offer in-store fittings, as well.
Lastly, have fun! Yes: we do need a lot of neutral options, always. But take our advice on this, wearing a bright color undergarments can boost the mood, too. There's no reason whatsoever to keep you from feeling sexy and fun.
#ShopTheLook
Here is our selection of the best undergarments for women over 50, ranging from panties, bras, sports options, and shapewear to keep you confident, comfortable and chic.
(UK Options at bottom of post!)
BRAS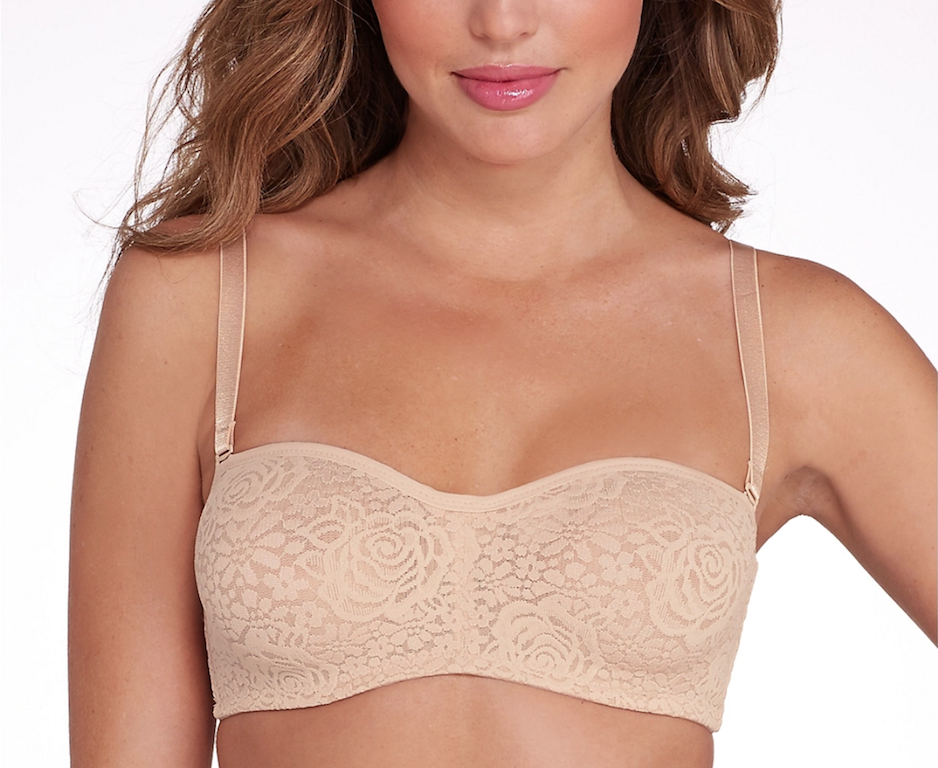 Wacoal Halo Convertible Strapless Bra, $46
This is one of the most-sold, strapless/convertible bras on the market!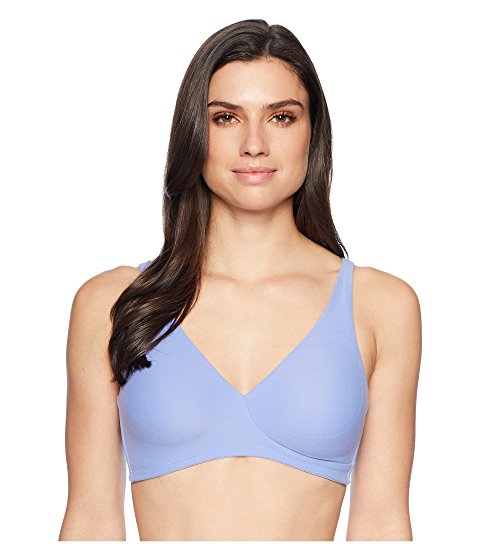 Wacoal How Perfect Full Figure Wire Free Bra, $55
Did you know that a wire-free bra is a great option for those with gastrointestinal issues?Heartburn is one of the number one complaints about needing to wear a bra all day, everyday, which is often discounted as a diet issue.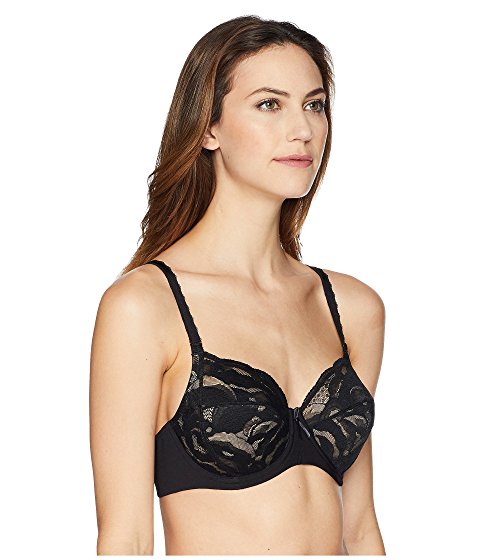 Wacoal Top Tier Underwire Bra, $42
Ooooh lala! Every woman needs a LBD: Little Black Dress, but nobody tells you that your Little Black Bra is also one of the must-have basics in your wardrobe. Bring the sexy back…to your lingerie drawer.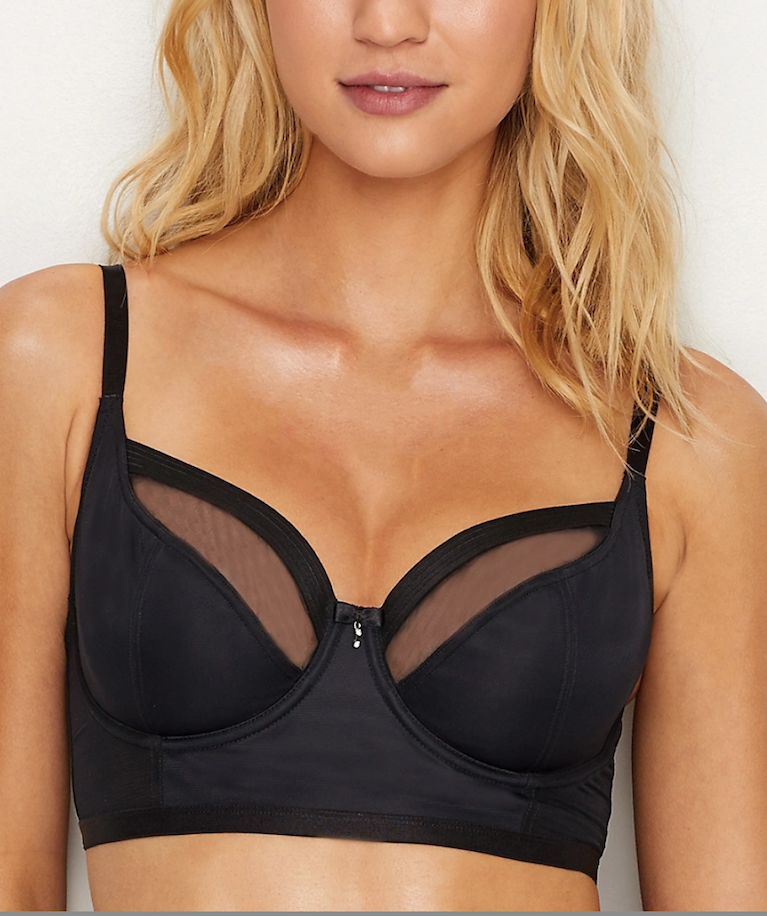 Pour Moi Viva Luxe Longline, $41
One of the most popular trends in undergarments today is the "cage bra," which is contemporary and has a classic-French-Lingerie feel. This bra is on the modest-end of that scale. The bottom edge falling lower on the ribs keeps the back-fat and bra bulge to a minimum!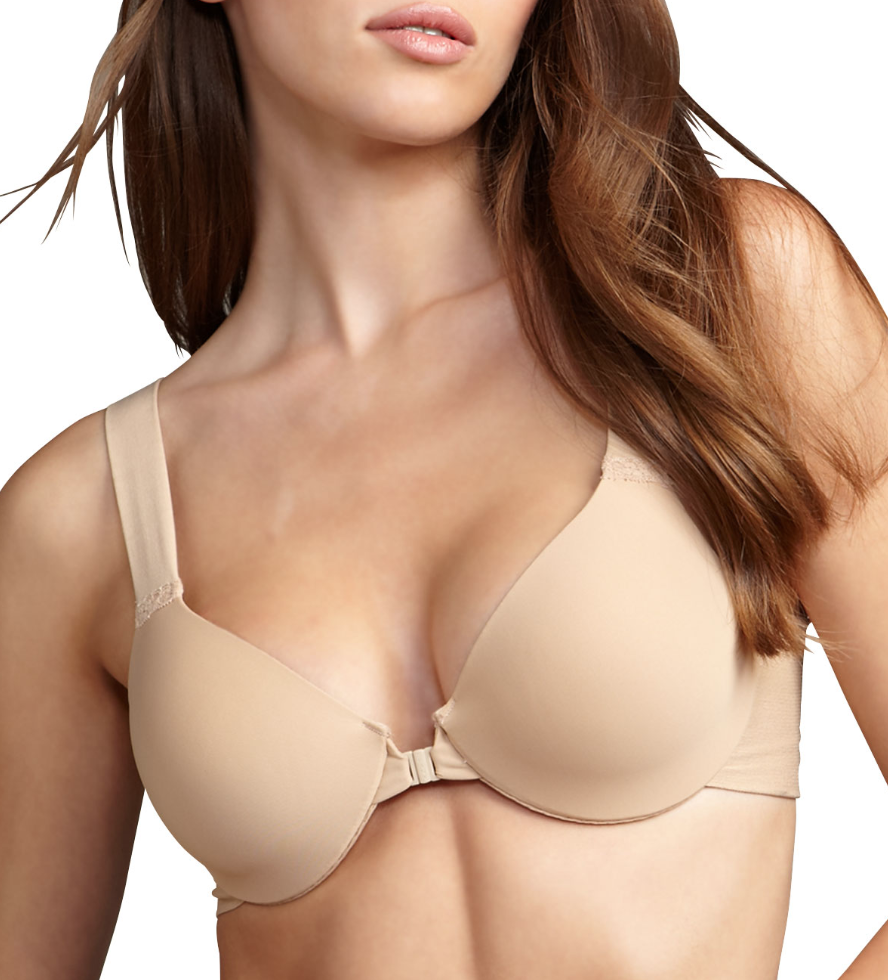 Spanx Bra-llelujah Front-Close T-Shirt Bra, $68
This is the ultimate t-shirt bra, which also means it's great under silk!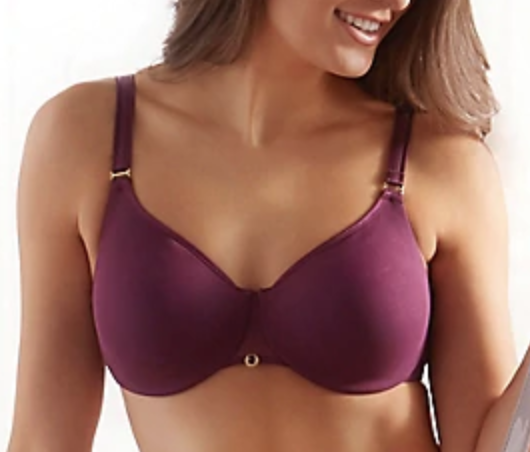 Chantelle, C Magnifique Sexy Seamless Underwire Minimizer Bra, $60-$78
Stylish, full coverage underwire bra has a soft and silky smooth knit lining in mesh cups and side
Prima Donna, Twist Tough Girl Full Cup Underwire Bra, $121
Floral stretch lace cup overlay with a lovely patterned lace along top for sexy coverage while the center was designed tall, wide, and arched for high tummy comfort.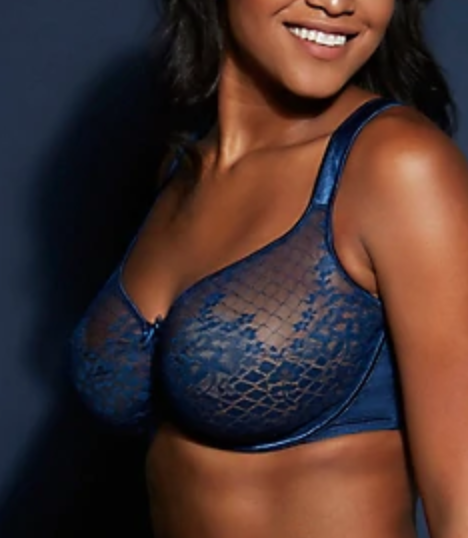 Empreinte, Melody Underwired Seamless Bra, $85-$185
Sides and back are made of specially designed "powermesh" that keeps the back of the bra in place, eliminating ride up.
CASUAL & SPORTS BRAS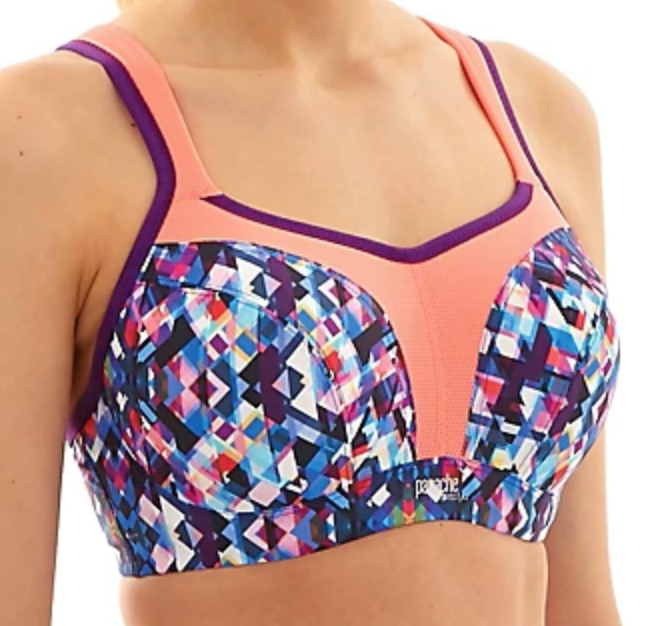 Panache, Full-Busted Underwire Sports Bra, $45-$95
Sides and back are made of specially designed powermesh that allows the back of the bra to remain in place and not ride up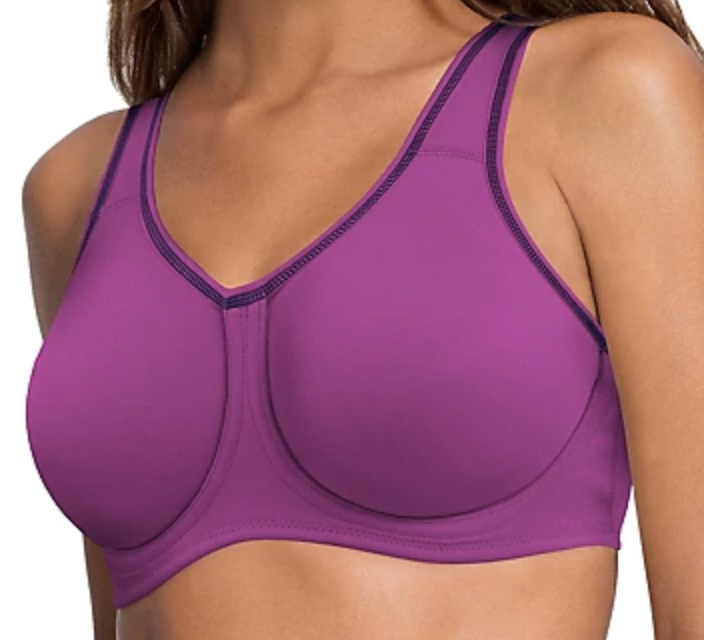 Wacoal, Sports Underwire Bra, $48-$65
Get a great workout without fear of bounce in this high impact maximum support sports bra.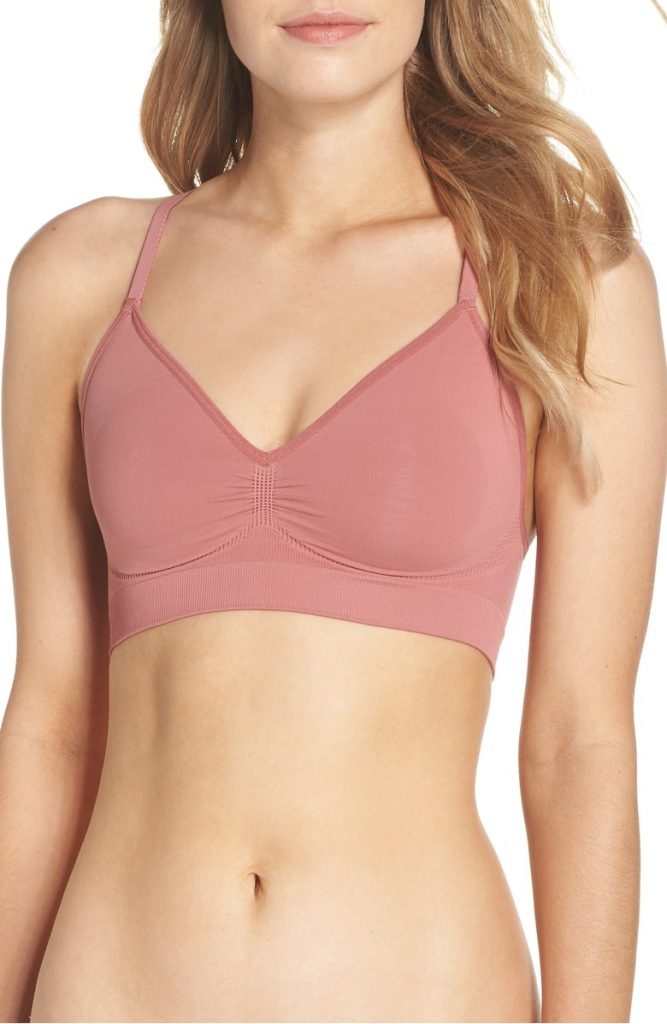 Great for wear under tshirts and other lightweight materials, feels like a cross between a bralette and a sports bra. Seamless construction, plus a wide band at the bottom truly elevates this to our everyday lazy bra.
PANTIES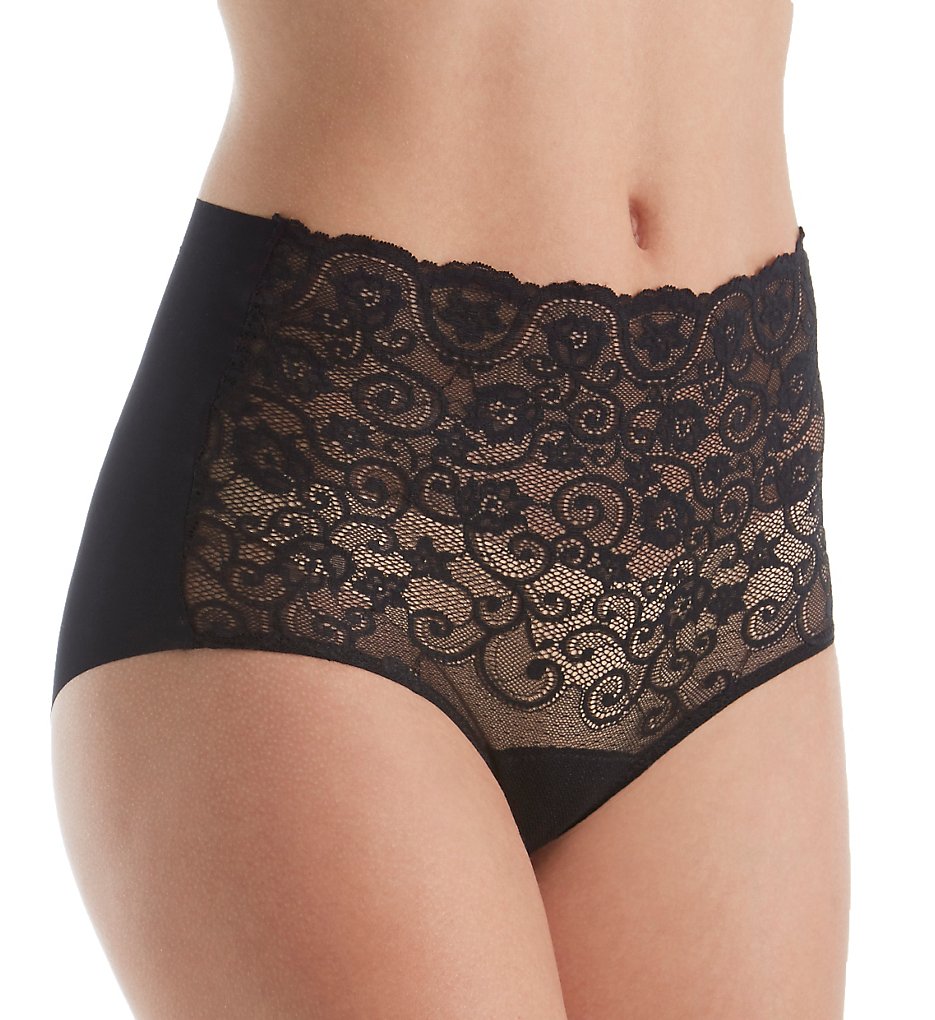 Commando Double Take High Rise Bikini Panty, $38
Commando is one of the popular companies making comfortable, shapewear lingerie so it's no surprise that this beautiful pair is their most popular item!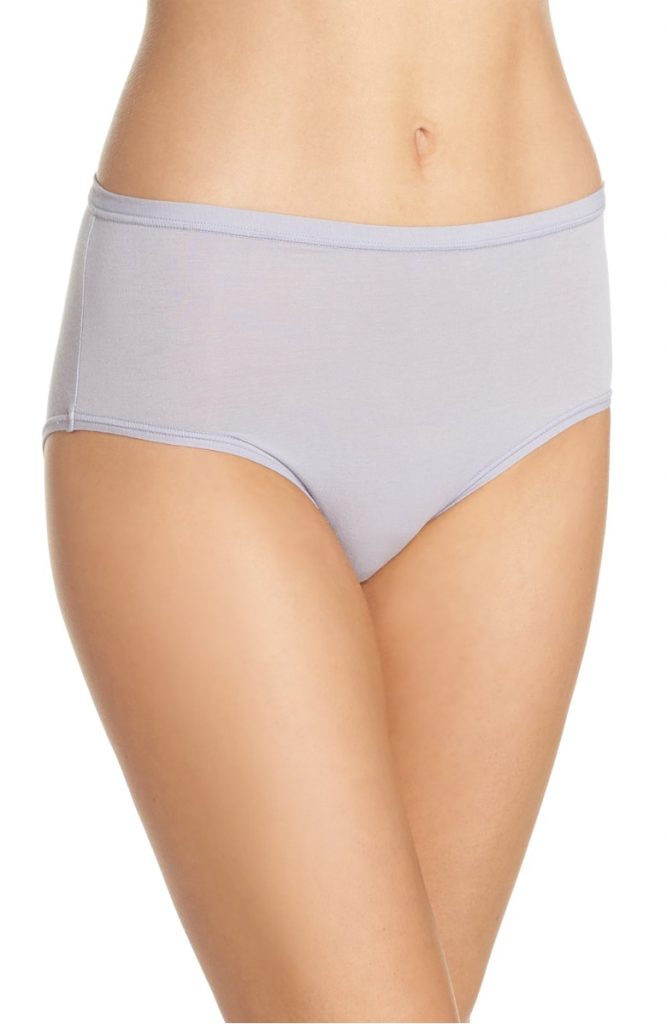 Wacoal B Fitting Hi-Cut Briefs, $15
Wacoal calls these panties "lighter than air", and all we can think about is "Thank God. Because Winter Layers and Summer Sweat."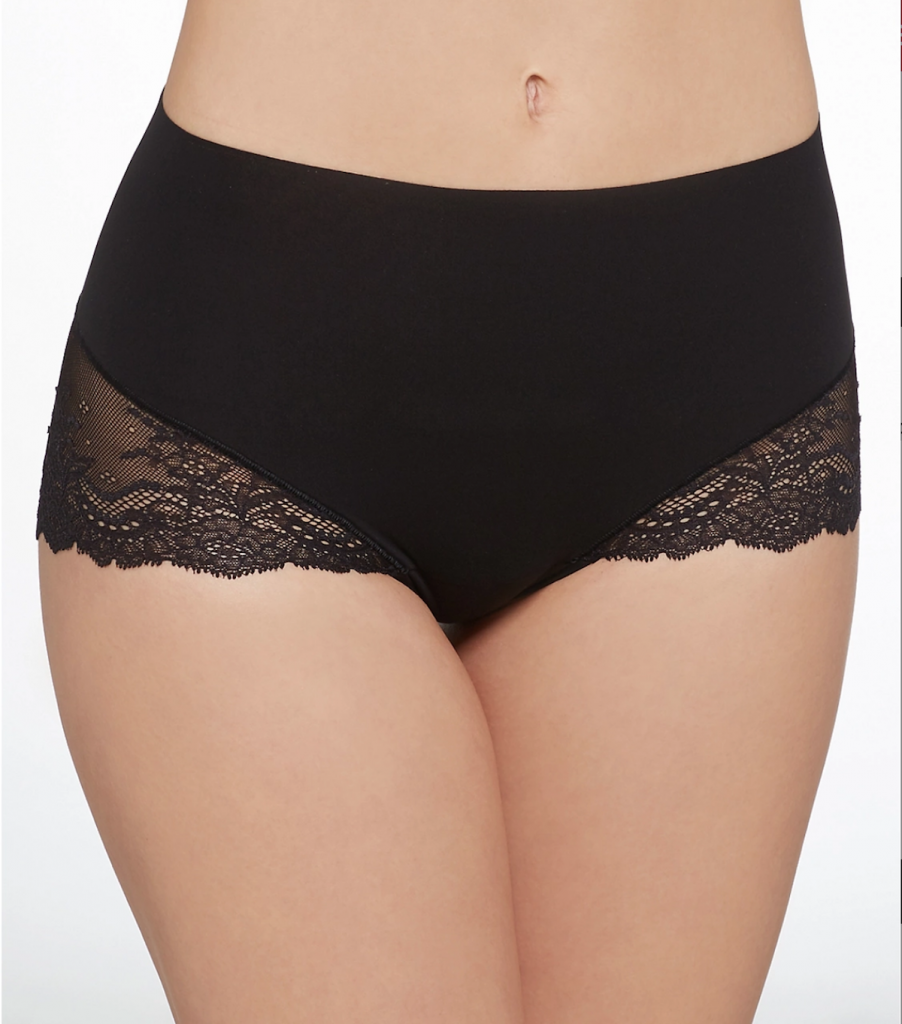 Spanx Undie-tectable Lace Hipster, $16-$24
The lace detail is just too pretty to pass up!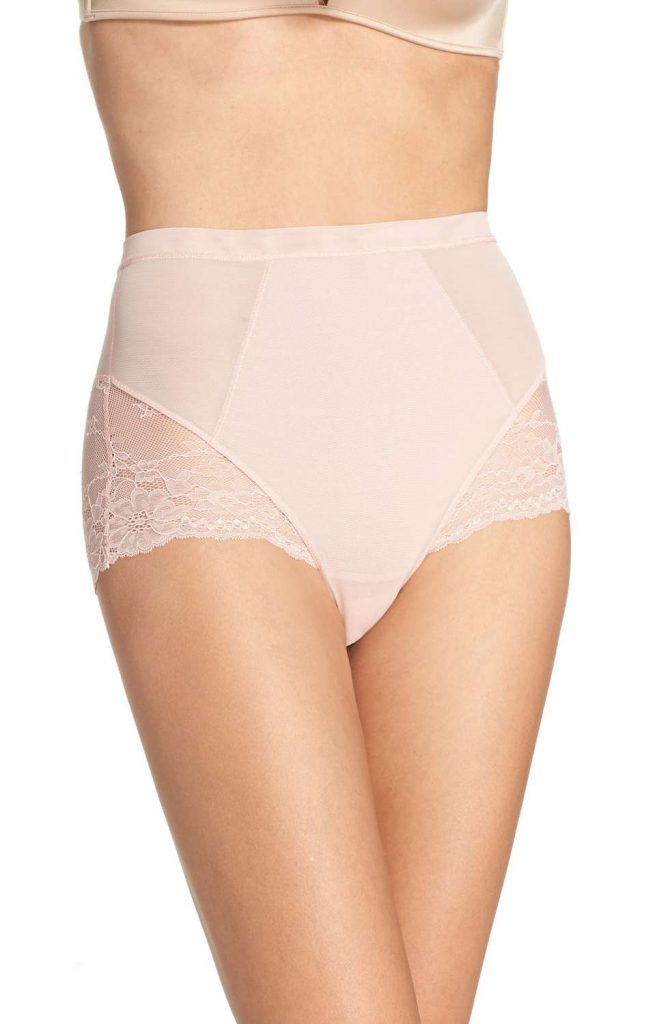 Spanx Spotlight On Lace Briefs, $38
Featuring the classic diamond-shaped panel, the lace adds a feminine touch to an overall beautifully retro-inspired panty.
Ultralight Seamless Shaping Briefs, $18 or 2 for $30
Simple, affordable and soft as butter, you need a pair for every day that ends in 'y.'
SHAPEWEAR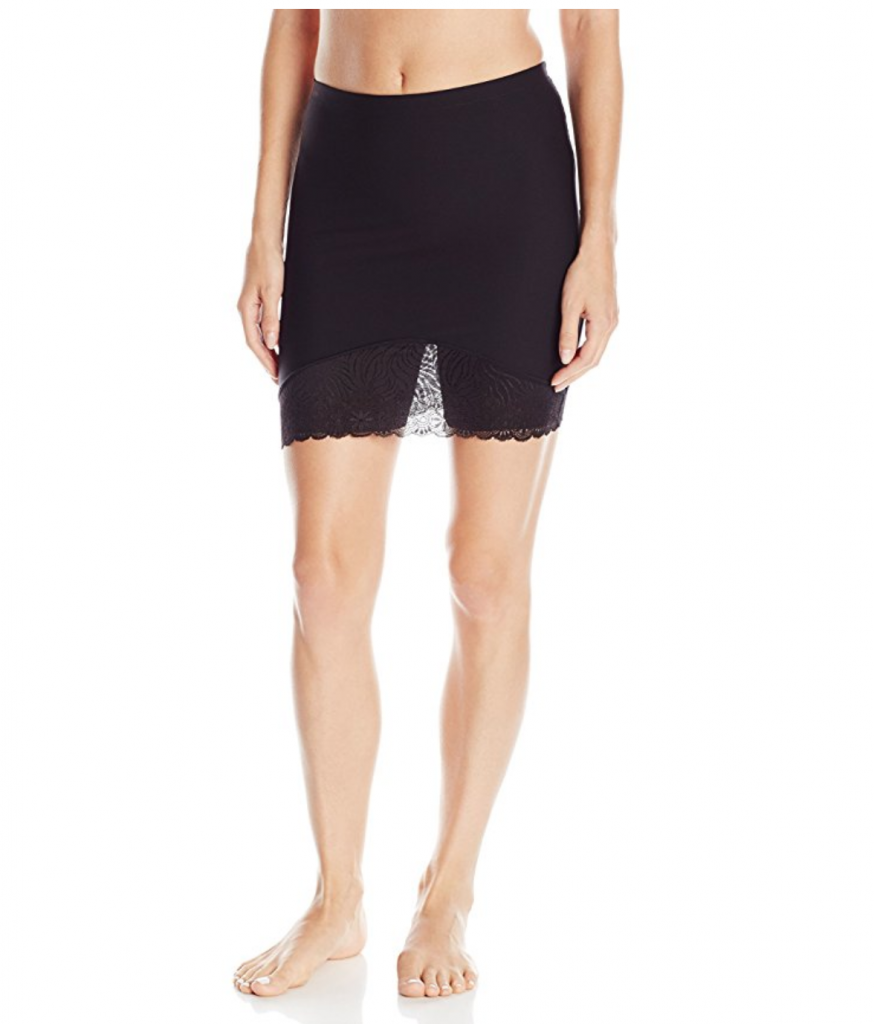 Simone Perele Top Model Medium Control Skirt Shaper, $68
No more chaffed thighs when wearing skirts when you have this combination-skirt-and-short shaper.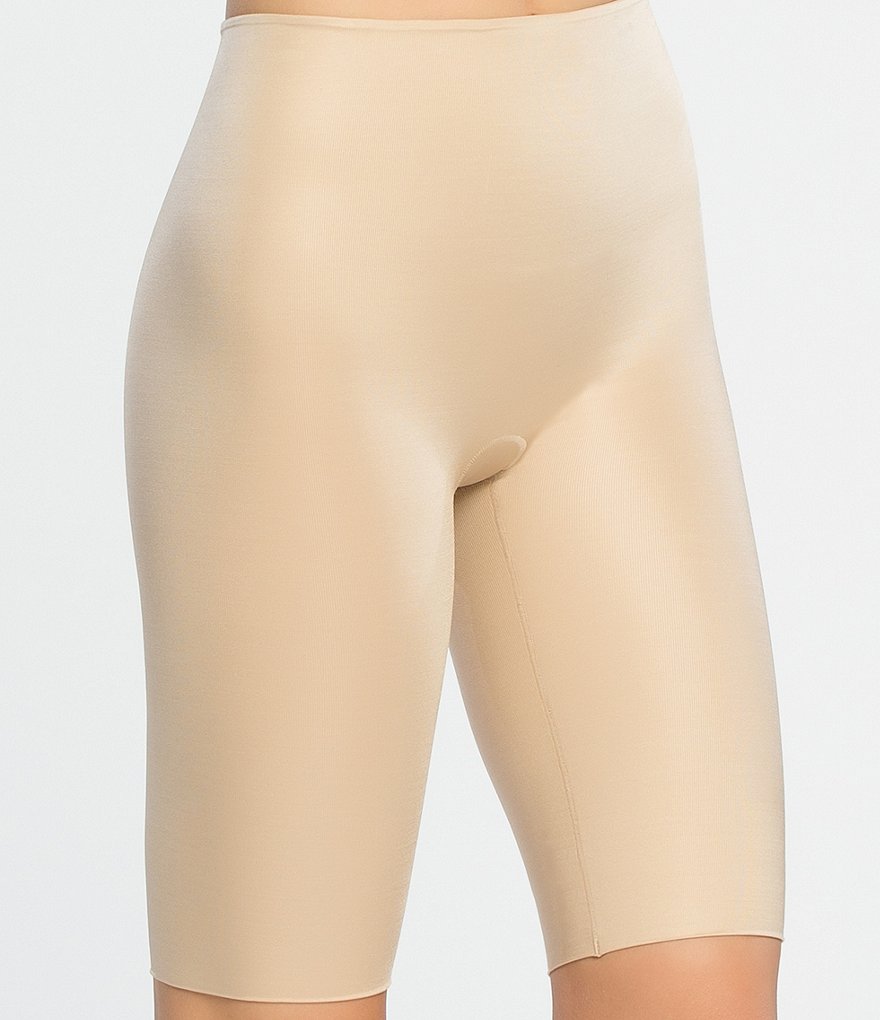 Spanx Power Conceal-her Extended Length Thigh Shaper, $70
Not only will this shapewear tame your thighs, making your pants fit and feel better.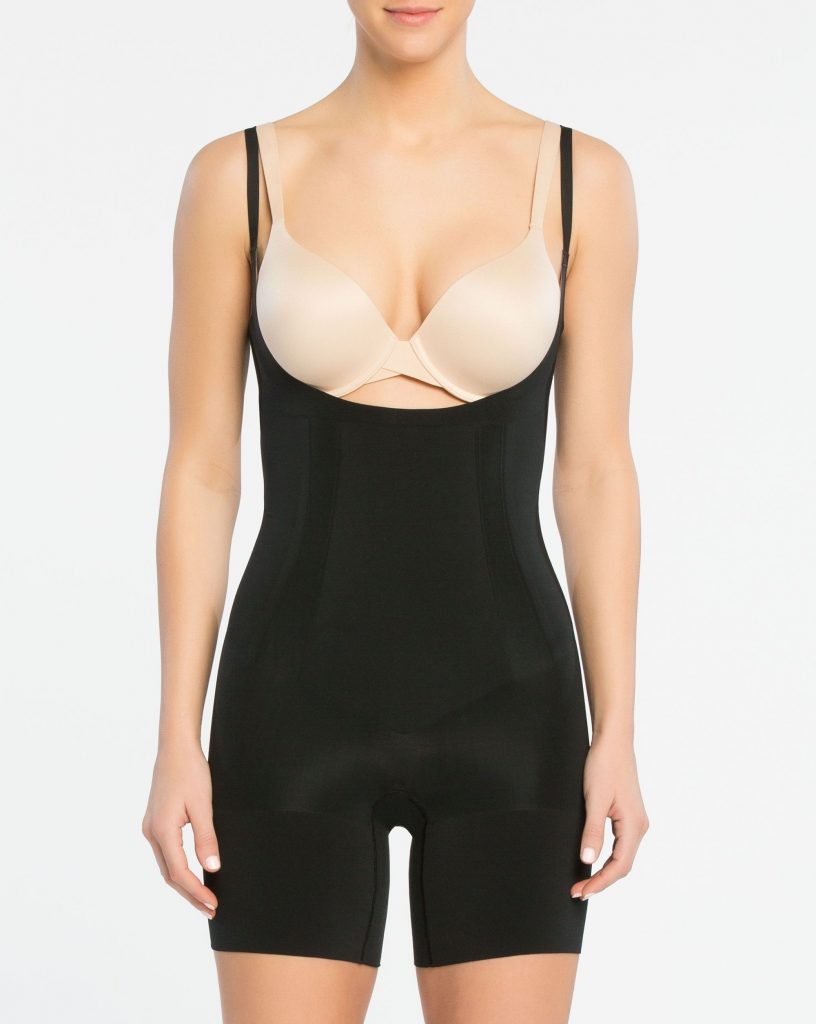 Spanx OnCore Open-Bust Mid-Thigh Bodysuit, $98
When you need to look like a supermodel in 5 minutes flat.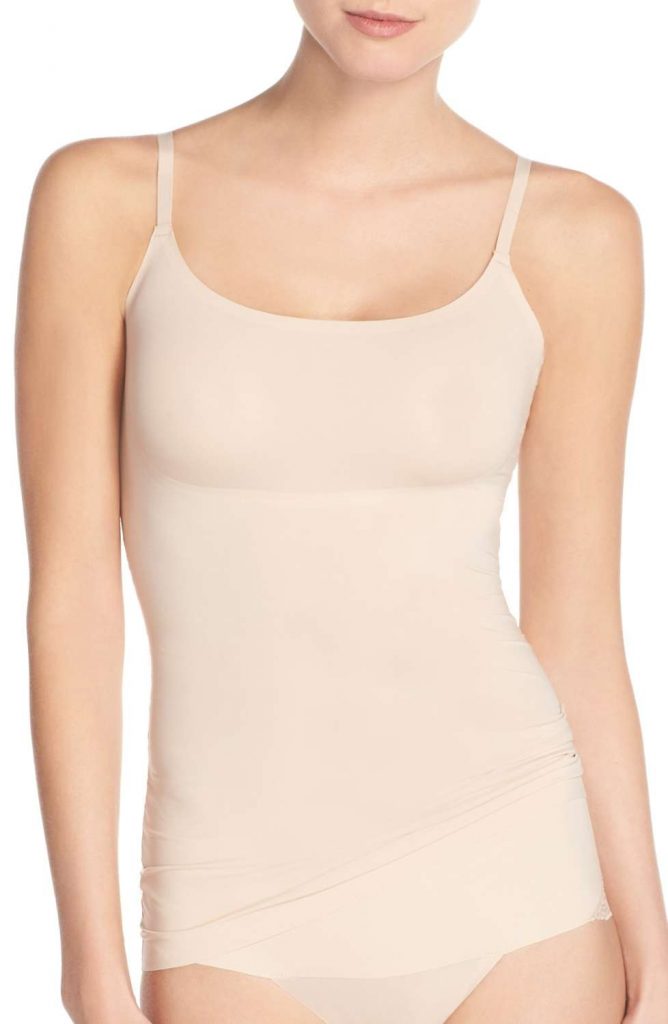 Spanx Thinstincts Convertible Camisole, $58
Perfect start to layering your wardrobe.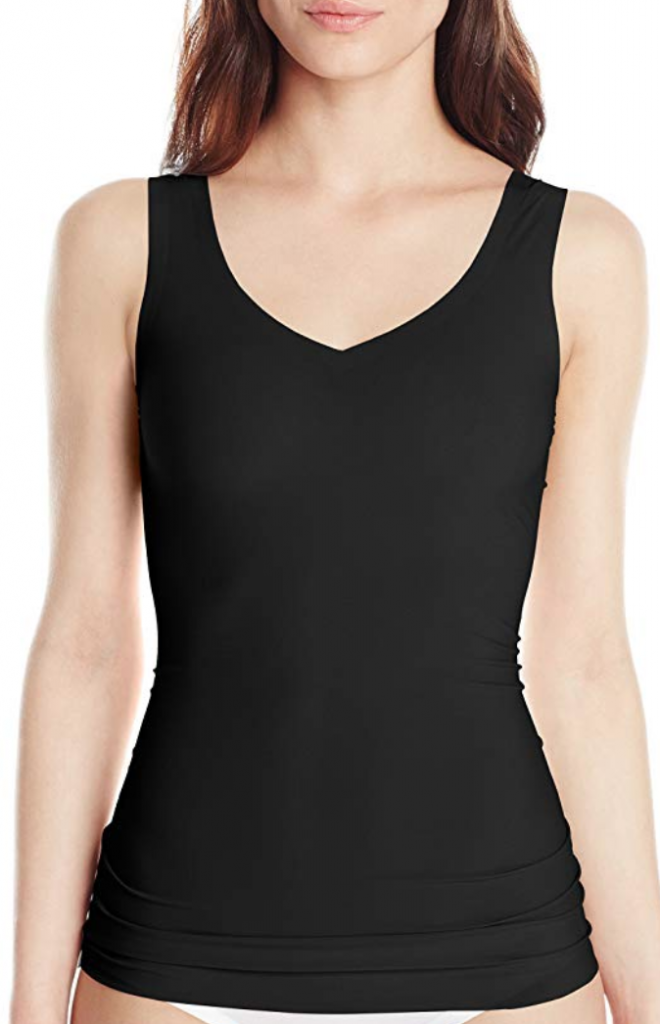 Maidenform Flexees, "Sleek Smoothers" 2-Way Tank, $15-$25
The perfect layer under suiting for the office, as the wide straps will stay in place well under a blazer or blouse.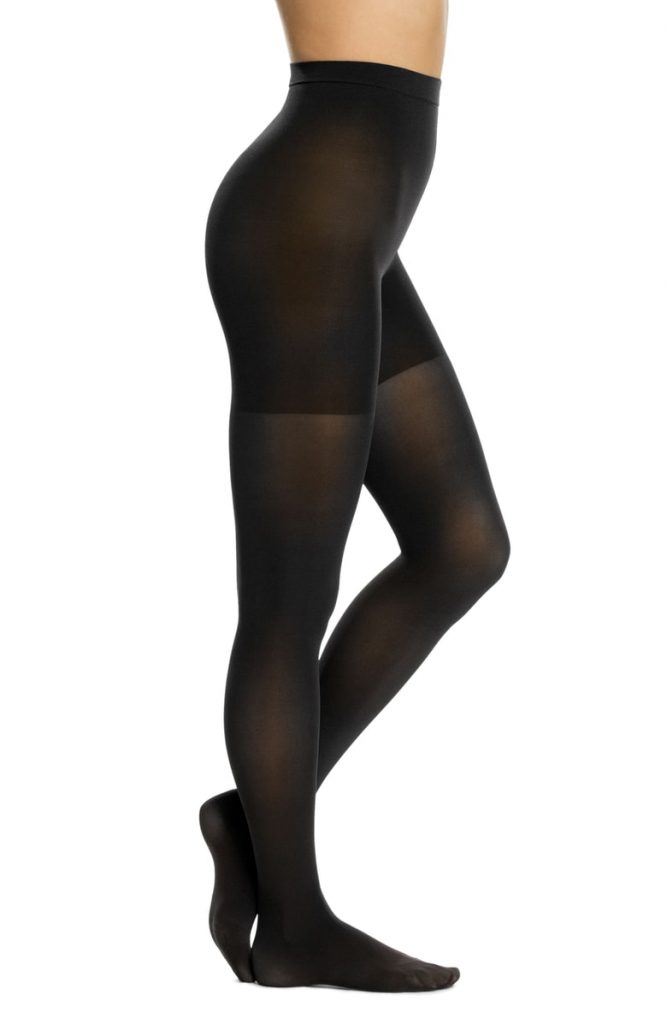 Spanx Luxe Leg Shaping Tights, $28
You'll need 2 or 3 pairs of these must-haves for the office or cocktails! In the winter, layer them under pants for warmth and shaping!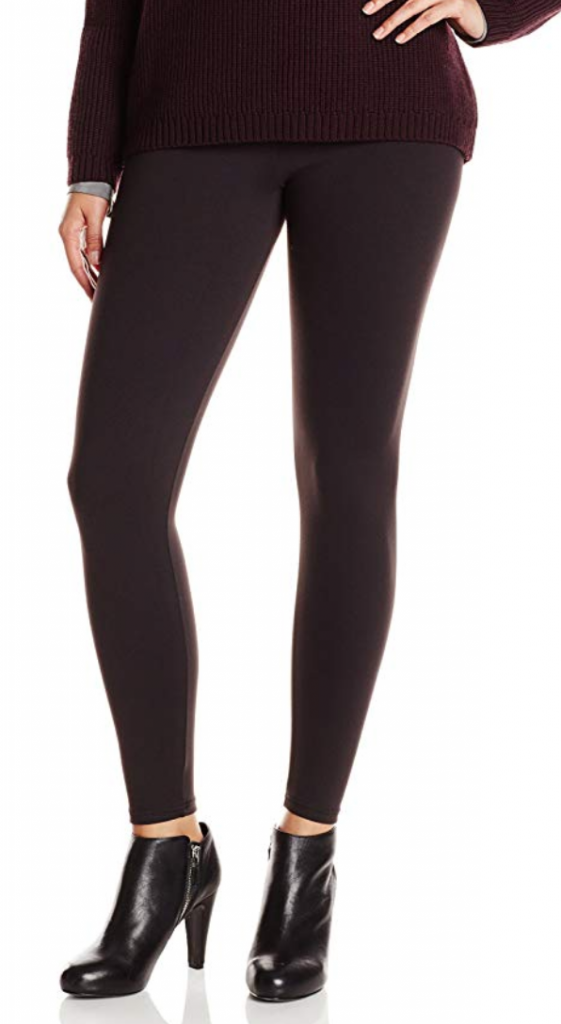 Maidenform Flexees,"Fat Free Dressing" Legging, $20-$100
Shaping leggings under jeans is a great way to stay slim and warm during winter!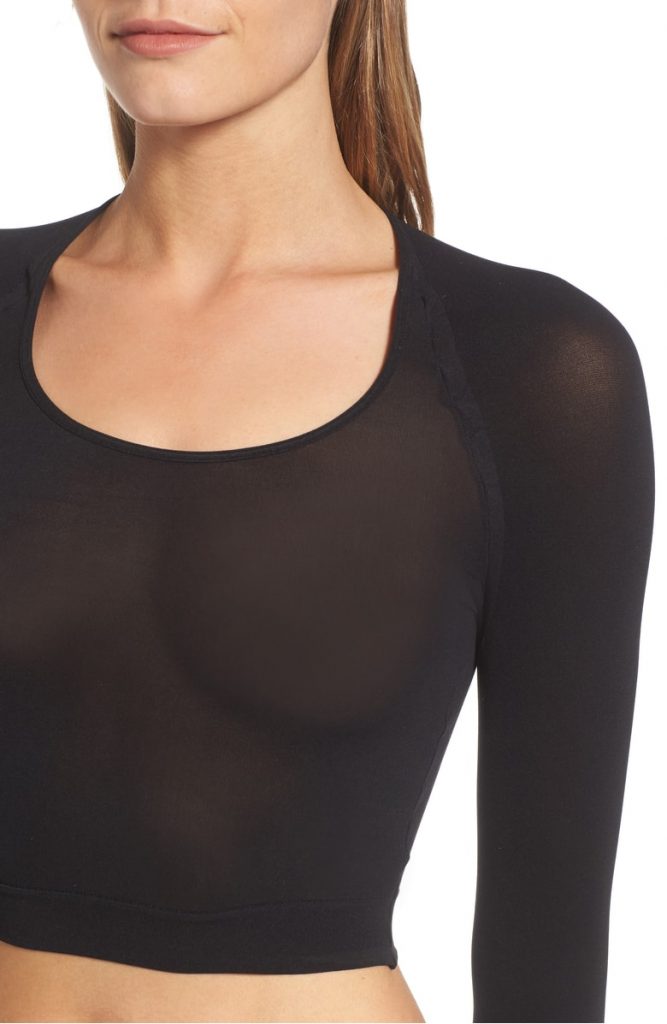 This piece is super cute layered under otherwise-sleeve-less dresses and blouses, or pile under your sweater for an extra layer of warmth in cooler seasons.
UK Options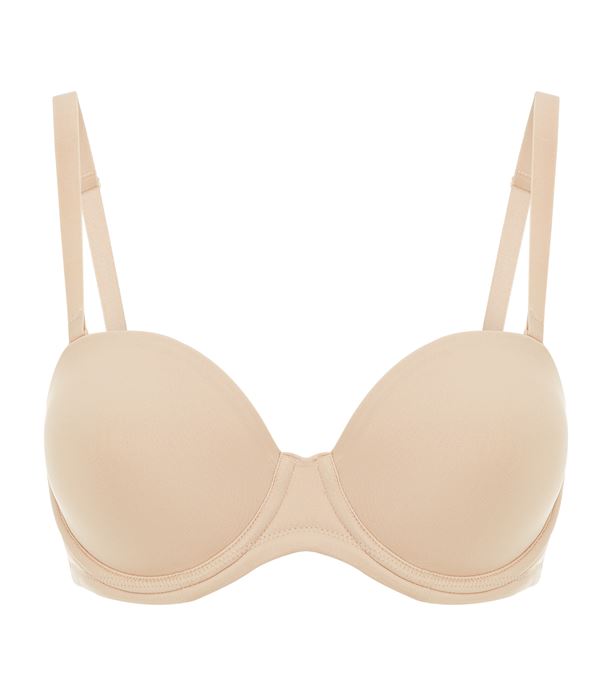 Wacoal Red Carpet Ready Convertible Bra, £45.00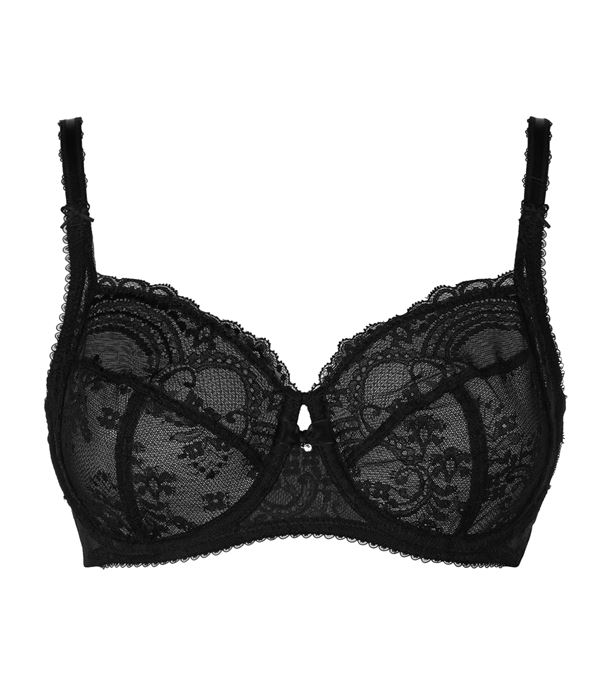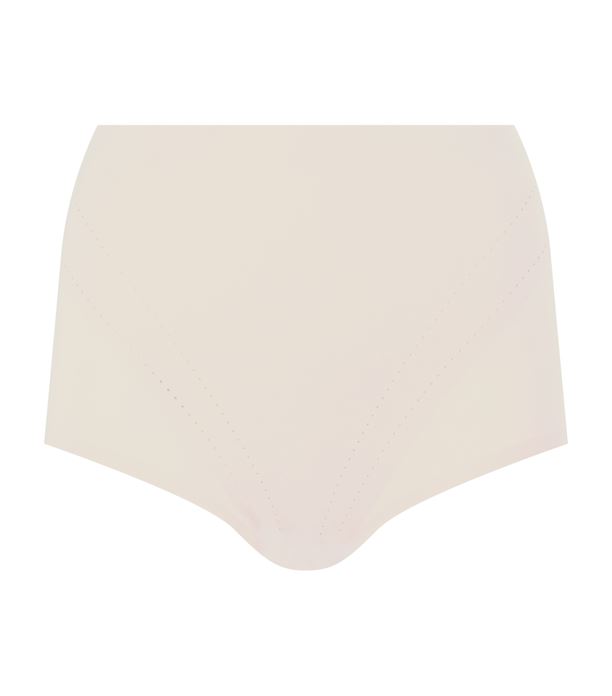 Wacoal Shape Air Control Briefs, £40.00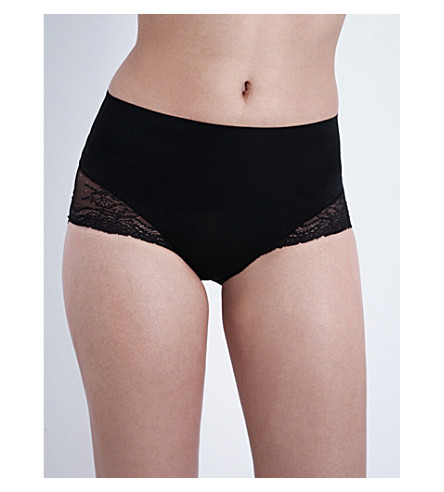 Spanx Undie-tectable floral-lace hipster briefs, £24.00
Wacoal Sexy Shaping Mesh Dress, £64.00