Sponsored post.
The holidays are just around the corner. Trees are up, lights are lit, and plans have been made. While I've got some gifts lined up and on the way, there's one person in my life that's nearly impossible to shop for: my husband. He's the kind of person that simply buys something if he needs it and thus, doesn't really need anything. He's gotten gift cards in the past, and I usually find them months later. He only uses them because I tell him I'm going to spend them if he won't.
Every year I ask for a list of gift ideas, and oftentimes I get back a list of unattainable, expensive, or impossible items. Or something he already has 10 of, and I refuse to purchase another! This year, he wrote one thing on his list: socks. I'm not kidding. I sat looking at it, stumped, and assuming it was a joke. Nope. He assured me that he did, in fact, need socks, and that's what he wanted. So, it was time to get shopping.
Typical Purchases
When we need things like socks, underwear, or undershirts, we typically just head to the big box store and get a big bag of them. While they aren't fun, they get the job done, and the cost is pretty reasonable. However, this time I didn't want to take the typical route. I mean, it'll be Christmas morning, and he'll be opening one of the few gifts he actually asked for, and I didn't want it to be so anticlimactic that it included 12 pairs of all-white elastic band tube socks in size whatever without any fanfare or fun. That just wasn't going to work for me, not this year, not ever.
So, what to do? Time to get back to shopping. I started at some local boutiques and found some nice pairs and some whimsical pairs, but nothing that was just right. I was just beginning to give up when I realized that there is a treasure trove of options online, and the opportunity to skip out on any more crowded stores was one I had to take.
The Spirit of Christmas
During my sock pursuit, it dawned on me why it mattered so much that I got socks that my husband would like. I know that the holidays have become too commercial, and in the midst of the holiday season, it seems we start to forget what it's really about. I always try to get a gift that will make the person feel good, loved, and appreciated. Something that's thoughtful and reflects how much I care about them. But, how do you do that with socks?
I changed my sock hunting strategy away from just utility to something that would be meaningful, and that was a daunting task. But my fears of failure were quickly quieted when I found Bombas, a company that's about more than just the bottom dollar.
Comfort With a Cause
After learning that socks are the #1 most requested clothing item in homeless shelters, Bombas knew they needed to do something to help solve this problem. But, in order to donate a lot of socks, they had to sell a lot of socks and create a product that was different from anything else out there. The founders spent 2.5 years on research and development – dedicated to making the most comfortable socks in the history of feet, by updating the commoditized everyday socks with technology and innovation often seen in high-end athletic socks.
After working to make a bomb pair of socks (see what I did there?), they realized that there were additional clothing needs among those affected by homelessness. That led them to launch t-shirts and underwear product lines as well. With the new product categories, not only are they able to provide their paying customers with comfortable, thoughtfully-designed everyday essentials, but they can continue their promise to distribute new, clean, correctly-sized versions of the top three most requested clothing items (#1 socks, #2 underwear, #3 t-shirts) in homeless shelters.
And by that, they mean that one item purchased = one item donated. Brilliant.
So, I'd come upon a company that not only created comfortable and quality apparel, but they gave back to the community by clothing the homeless population, and not with just anything, but with quality items that fit. My initial mission had been to find some fun socks that my husband would love, but as I sat looking at the site thinking about everyone else on my list, I changed my plan and decided to finish off my gift list one item at a time. Why one item at a time? Because every time I added to my shopping cart, I knew they would donate an item to a person facing homelessness. And that's what the holiday season is about – helping others.
Something for Everyone On Your List
While my husband was at the top of my gift list, I found some other gems as well. Here's what I decided on for my family's holiday items.
Husband
For my husband, I immediately found some really nice pairs for both the holidays and the rest of the year. But he could also use some new undershirts and a nice pair of slippers for the cold winter mornings, so he's going to get some of those too!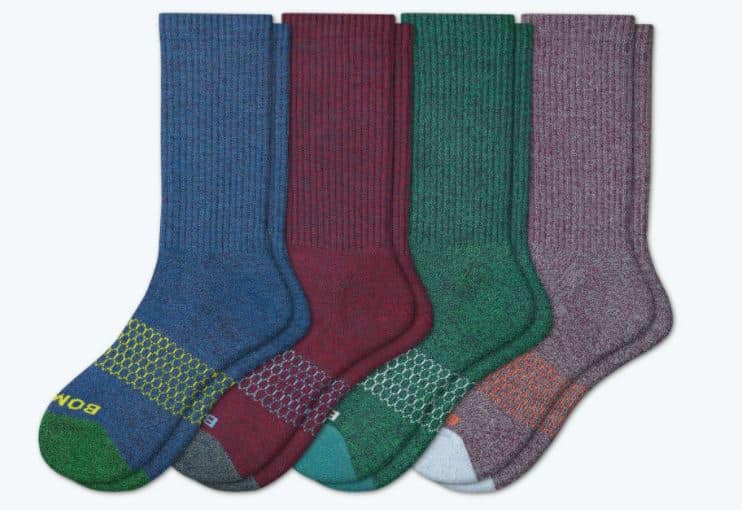 Daughters
My children LOVE festive and fun socks, so I added a few pairs for them. Also, my daughter just went through a growth spurt, so I added some new underwear for her as well. They look so comfortable I don't think she'll mind getting underwear for Christmas!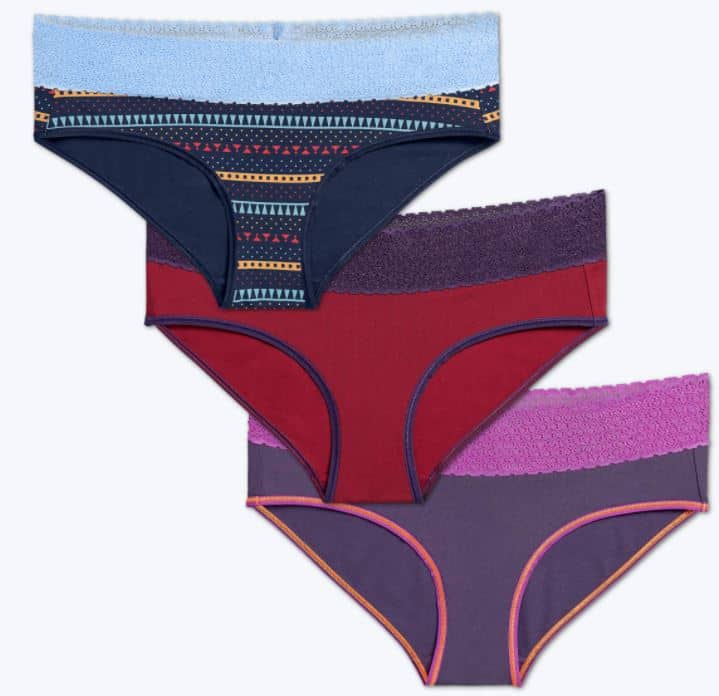 Parents
My parents live in Colorado, so they also have cold mornings and occasionally have to shovel (I get cold just thinking about it!). For them, I decided on some grippy slippers, so they won't slip on their hardwood floors and some Merino Wool socks to keep their feet warm and dry while they're out in the snow.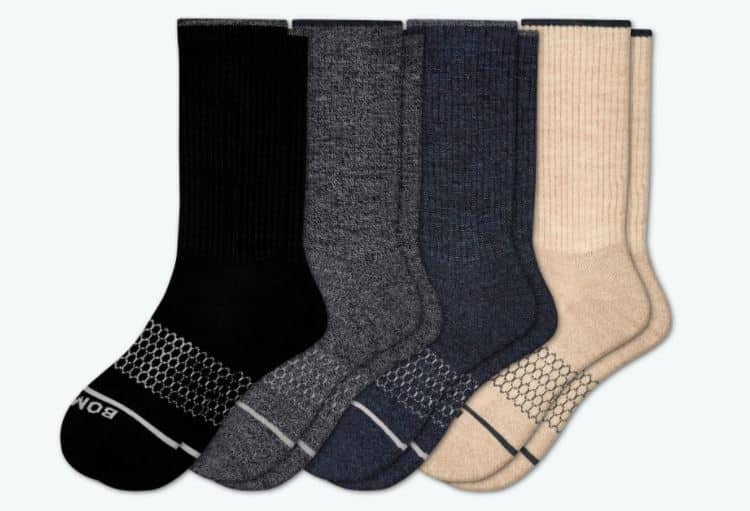 Niece and Nephew
My niece and nephew will love to get gifts from their Sesame Street and Disney Princess collections. It'll make getting ready for school easier each day because they won't fight about putting on their socks and shoes because it'll become a fun part of their morning routine.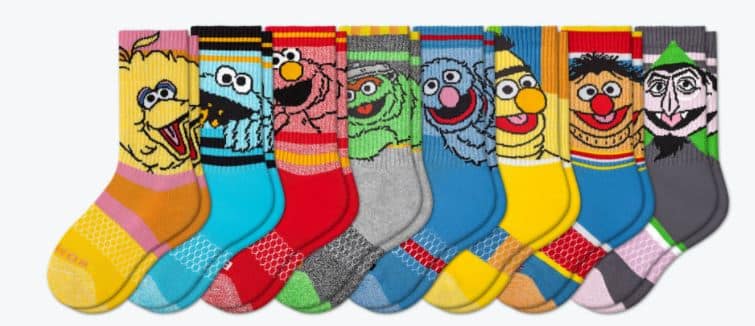 Finally, I decided to treat myself as well and added some festive holiday socks and some running socks as well. Because come January, it's time to get back to being active and try to work off the holiday weight I'm so excited to put on via cookies and eggnog. When I went to pay, I received my own little holiday gift from Bombas. Because I had over $50 in my cart, I got free shipping! Bonus!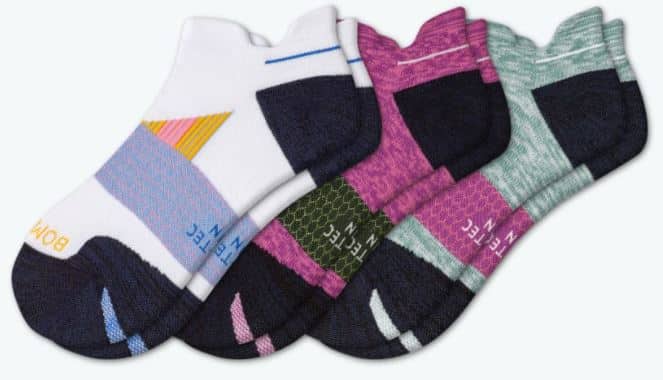 Conclusion
I think sometimes we take for granted something as simple as a pair of socks, but hearing that Bombas is looking to help alleviate the need in homeless shelters makes me feel better about the world around me. So, if you're looking for the perfect holiday gift for your family and friends, consider giving the gift that pays it forward. Fashionable socks that make a difference. What could be better?