You've been single for a while. You would like to have a special man in your life. But how?
Women reentering the dating scene after a long absence need to first examine if they are ready to date again. After all, not only is there the possibility of being swept off your feet by a romantic, loving man, there's the chance of being swept over the cliff of heartbreak. Here is some dating advice for ensuring you enjoy your adventure of dating after 50, not dread the next coffee date.
1. Examine your expectations
Although you say you want a tall, dark, handsome, loving, articulate, successful man, very few of them look like George Clooney. Most have at least one of the following: receding hairline (if any hair at all), paunch, some "baggage" from past relationships, kids still needing some guidance and perhaps loans, and some less-than-stellar housekeeping habits. Know what you can live with and what are deal breakers. An occasional sock left on the floor is tolerable – his 35-year-old son living with Dad because he's waiting for his band's big break is not.
2. Have courage
This is one of the most important pieces of dating advice I can offer. It takes courage to get your cute on to meet someone for a first coffee date. There's always the possibility he will leave after 10 minutes explaining he's just not attracted to you (as happened to me once). Ouch! But it says more about him than you. In my experience of going out with 120 men in five years (this was not a life goal!), about half of the first dates don't result in a second. So you have to have the courage to keep putting yourself out there if you are clear you want a special man in your life again.
3. Assess your assets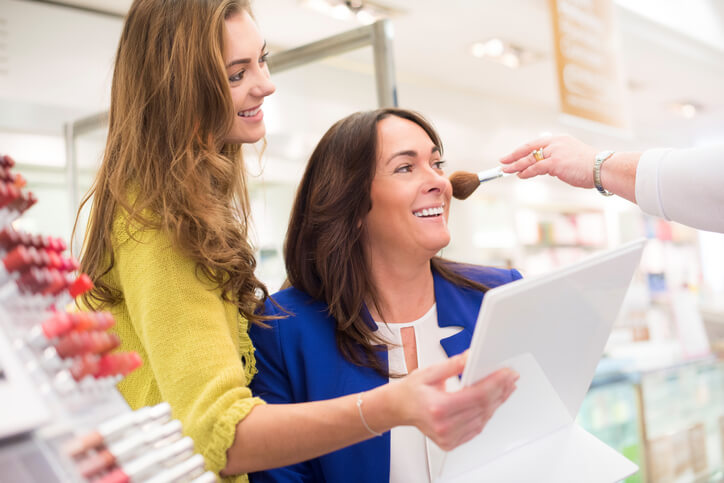 If you have been out of the dating scene awhile, it's easy to think, "Who would possibly think I'm attractive?" The definition of attractiveness varies with the person. Some men find a dazzling smile trumps a few extra pounds. Others find long legs or a hour-glass figure outshine a few wrinkles. Discover your own assets. And dress to them. Get a makeover at a nearby department store. Tell the personal shopper you want some date clothes — and wear them! Sometimes it takes others to see assets we mistakenly call liabilities.
4. Be willing to go on "practice dates"

The first few dates with strangers are nerve-wracking. You're wondering, "How will I greet him?" "What if he leaves after a few minutes?" "What if he tries to kiss me?" "What if he's odious?" So go out with a few men you aren't overwhelmingly attracted to but seem interesting. You'll have your wits about you more than if you are agog over someone. Keep the date short — ideally just coffee. You don't want to waste either of your time, but you may meet a nice guy.
5. Vet him before agreeing to even coffee
You can avoid many dud dates by talking to a potential suitor a few times on the phone before agreeing to even coffee. If you feel you've had enough practice dates and are only interested in meeting men with a potential future, then learn to hear cues he's worth meeting. Men disclose a lot by emails and on the phone. If he talks 90% of the time and doesn't ask you a question (or the only question is, "What are you wearing?"), you know you don't need to meet. He doesn't know how to be in conversation — let alone a relationship — with someone.
6. See every encounter as a possible treasure
A dozen of the 120 men I dated have remained pals — in some cases, treasured friends. I wouldn't have crossed paths with these men any other way except we were in the dating pool. So if you meet a lovely man and after a few dates just don't feel any romantic connection, you don't have to sever the relationship. You can ask if he'd be open to your being friends. Some will say yes, others no.
7. Be "in wonder" if he does something you think odd
Some behaviors may be just odd. An executive licked his knife at a formal restaurant. Another professional ate his salad with his fingers. One emailed me that I was "the one" but he hadn't bothered to contact me in months. I often scratch my head, saying, "What is he thinking?" It's no surprise to you that men and women think and act differently. Expecting a man to act like you and your gal pals is setting yourself up for disaster. So, here's my dating advice – instead of being judgmental, try to be curious and "in wonder." Think, "Let me imagine a scenario where this would be considered appropriate." Of course, if you are wondering that too often, probably time to let this one go.
8. If he's not a jerk, agree to another encounter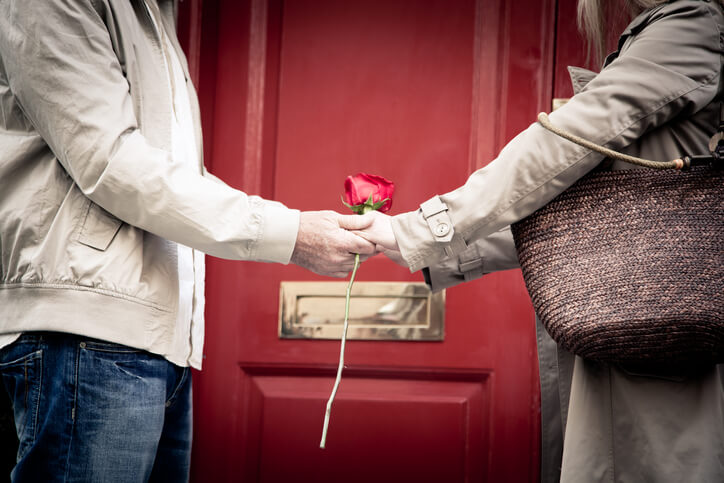 First dates don't often end with you both enamored with the other. But love can grow if you give it a little time. If he wasn't a jerk, odious, or has other deal breakers, agree to another encounter if he asks. But make sure it's reasonably short – a walk, museum visit, lunch or dinner. I've congratulated myself when a man wanted a second date that would have taken all day and I would have felt trapped, yet I insisted on something shorter. In a second date, one lets their hair down a bit more, so deal-breaker behaviors or information come out ("I still live with my wife/mother.")
9. Beware of falling too fast

If you've been without a partner for a while, it's easy to fall for the first nice, attentive guy who comes along. Resist, as his niceness may have nothing to do with his interest in you, but just how he behaves with every woman. He was taught chivalry, which is endearing, but it doesn't necessarily mean he's showing you that he thinks you're special. Loneliness causes us to misinterpret politeness for attraction. Keep your heart in check until enough time has passed that he's shown his caring for you multiple times.
10. Keep the attitude of adventure
Just like a treasure hunt, you never know when or where you'll uncover a prized gem. It's easy to get discouraged (after 120 men!), but know you are learning a lot about yourself, men, and what you want along the way. Just like an explorer, you'll find lots of dead ends. But if you are committed to your goal of finding a special sweetie, you can't give up. And you'll be amazed at how having an adventuresome spirit is alluring to many men!
This is an excerpt from Dipping Your Toe in the Dating Pool: Dive In Without Belly Flopping, part of the Adventures in Delicious Dating After 40 series. Order it at Dating Goddess. For more dating advice, read Long Distance Relationship Pros and Cons by the Dating Goddess.
Read Next:
When Do You Tell Your Date About Behaviors that Annoy You?